This guest post is by Tonya McKinny, a mom on the go who has been traveling full time with her family for 3 years and has the next 2 years already booked. Find out more about Tonya's travels by visiting Wandering Circus.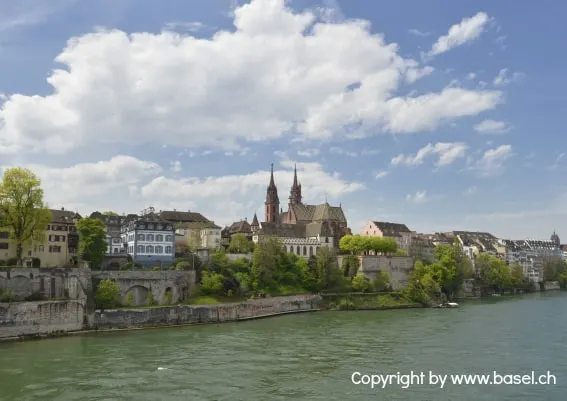 Right now, we are in Switzerland's third largest city, Basel, which is centrally-located in the heart of Europe in the three-country-corner of Switzerland, Germany, and France. Since both Germany and France are within walking distance or a short tram ride away, opportunities exist for even more fun day trips, learning experiences, and the obligatory castle or two. If you are thinking about traveling to Basel with your family, do what the travel guides suggest; take a boat ride on the Rhine, visit the zoo, and take in a castle ruin or local Schloss. However, some of the best things to do with kids are hidden within the local landscape of Basel.
[cta id="67644″ align="none"]
A Neverland For Kids
Almost by accident, we discovered the Robi Dragon Spielplatz. From the website, it might not look like it would be worth your time and deciphering the Swiss German language isn't easy. But, don't be fooled—it is an absolute Neverland for children of all ages. The Robi parks are sponsored by the city and yearly donation of 60 CHF from local families. Robi Dragon Spielplatz is open every afternoon and has festivals to celebrate the seasons and holidays, clean bathrooms, an indoor play area with a complete kitchen, a woodworking shop, an instrument barn, and it's designed by kids for kids.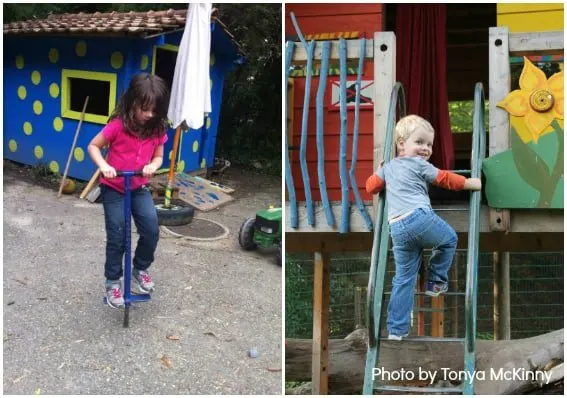 The staff will help children design, construct, and paint new structures in the forest to promote play. When visiting with one staff member, he explained the concept to me like this, "It's just for play. School is very rigid and here children can explore their own imagination." My children have brushed the live hogs, helped paint the toy shed, and tried out a pogo stick for the first time. It's no wonder that we go back anytime we've got an hour or two to spare.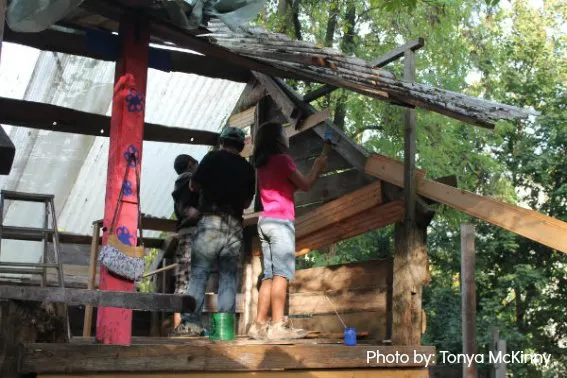 Help Away From Home
Just up the hill from Robi is the Familienzentrum. It's a huge city-sponsored, family-centered organization that helps families in all capacities. Inside, you'll find playgroups, counseling, information regarding family events around town, babysitter contacts, and a toy library. When traveling, luggage space and weight is always at a premium. After your child's favorite stuffed animal is packed, there's not often room for their favorite toys. With a toy library nearby, that's not a problem. For a small yearly fee of 10 CHF, any family—even short term visitors—can check out all manner of toys from big ticket things, like bikes and strollers, to board games and Wii entertainment centers. Our children are currently using a scooter, a LEGO set, two puzzles, and a German and English board game.
Get The Local Scoop
When you travel, wherever you travel, be sure and visit with local families. They can recommend where to go so that your journey will distinguish itself from everywhere else you've been.
Enjoy The Arts
Basel is also a world-renowned cultural center dense with museums, history, performing arts, modern art, and architecture. Don't forget to take advantage of the over 40 museums and take the kids to blow off steam in one of the many gorgeous parks. These are gems less hidden, but must-dos while visiting Basel.
Auf Wiedersehen!
[cta id="67644″ align="none"]