Last Updated on
Trekaroo generates revenue from purchases made through links to our partner brands.
Atlantic City with kids? This beach town, known for it's casinos may not be the first place you think of when you think of family fun. Old time Jersey mobsters and casino driven entertainment have certainly dominated the city's image. Black Jack and roulette aside, I assure you that with a little determination, families will find plenty to do in Atlantic City with kids.

Atlantic City Kid-friendly Beaches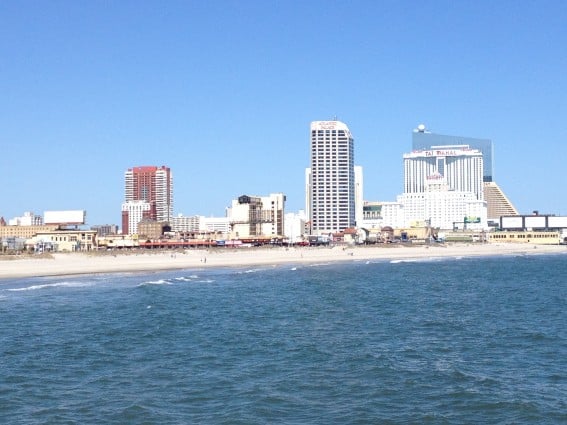 Grab a beach towel and some sunscreen and head to Atlantic City's free city beaches! Lifeguards are on duty 10am-6pm, July 1 through Labor Day, from Caspian Avenue to Jackson Avenue. Build a sandcastle, jump the waves, and enjoy a relaxing day in the sun.
Atlantic City Boardwalk with Kids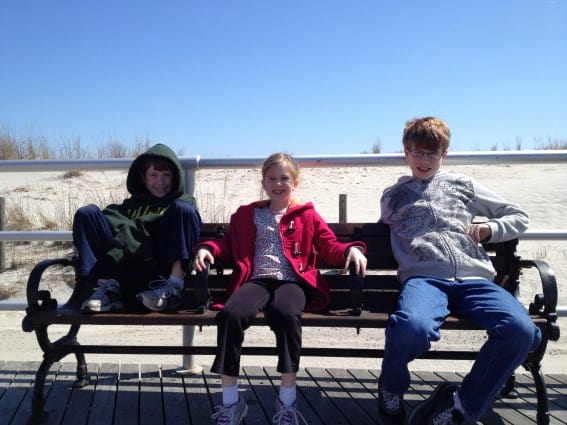 Atlantic City's boardwalk is the hub of family entertainment. One of our family's favorite spots on the boardwalk is Ripley's Believe it or Not!. This museum is filled with oddities from all around the world and is sure to entertain everyone in the family. Steel Pier is another family hot spot offering up rides, games, and boardwalk eats. If you are truly adventurous, you can even book a helicopter ride that departs from the pier. Be sure to check out the calendar at Boardwalk Hall for their lineup of top entertainers and family events. Want to take in a movie? Then you'll want to head to the IMAX Theater located in the Tropicana Hotel and Casino.
The boardwalk also offers some fantastic FREE entertainment! Historical Museum of Atlantic City gives you a look into some of the history of Atlantic City as well as a glimpse of some Miss America memorabilia. Pop into the Pier Shops at Caesars for The Water Show. Every hour beginning at noon, the fountain illuminates with lights and music provides the background for the choreographed show. After the show, head out the back of the shops onto the deck and take in the surrounding views. Also along the boardwalk is the Korean War Memorial where you can take a moment to honor those who served.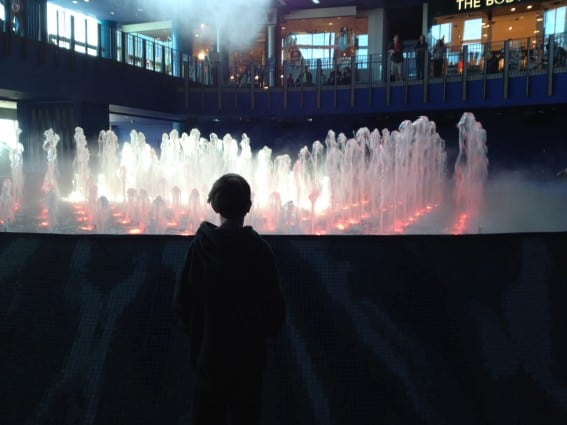 There are many spots to stop and grab a bite to eat along the boardwalk. Chains popular with families can be found up and down the planks. At the Rainforest Cafe, the fun tropical décor and interactive animal displays are always a hit with the kids. Looking for some Asian cuisine? Then try PF Changs. For some family-style Italian food give Carmine's a try. Hard Rock Cafe is a popular spots with families as well.
Off the Boardwalk
Not all of the city's family entertainment is located on the Boardwalk. The Atlantic City Convention Center hosts many top name entertainers, conventions, and family events throughout the entire year. For a bird's eye view of the city try climbing the Absecon Lighthouse, the tallest lighthouse in New Jersey. The lighthouse has even been featured on an episode of the show Ghost Hunters!
If you head over to Gardner's Basin you will find restaurants and crafters to browse. This is also the home of the Atlantic City Aquarium. While it may not be the largest aquarium, it is sure to keep your family entertained for an hour or two. Climb aboard Atlantic City Cruises to take a dolphin-watch or sight-seeing cruise.
Kid-friendly Attractions Near Atlantic City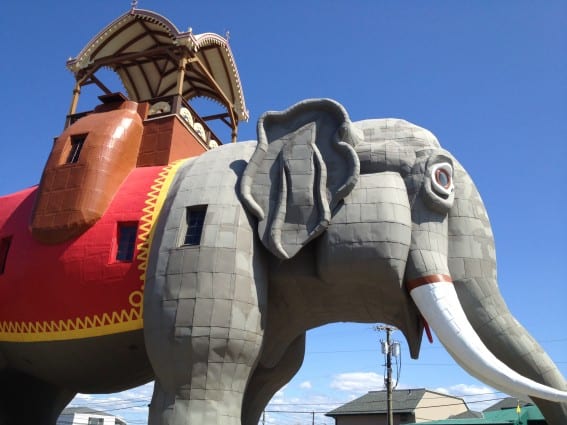 Atlantic City has some pretty amazing neighbors as well! Within a short drive you can find even more fun family activities. Head to Margate and climb Lucy the Elephant, the world's largest elephant (the roadside novelty stands over six stories tall!). In nearby Brigantine you can visit the Marine Mammal Stranding Center where you can learn about the work they do rescuing stranded marine mammals, explore a touch tank, and visit the exhibits. Storybook Land is a family friendly amusement park. It is clean, shady and if you would like to, you can bring in your own picnic lunch.
Lead photo by: Bigstock/BackyardProductions
Disclosure: My family was provided a complimentary stay at the Tropicana Hotel and Casino and a VIP pass to experience some of the attractions offered in and around the city. While we appreciated the hospitality, all opinions are our own.