Families have long enjoyed skiing, snowboarding, and snow tubing when the weather gets cold and the snow begins to fall. However, you're barely even scratching the surface if you limit yourself to these three winter activities as I recently learned on a trip to Michigan's Upper Peninsula (UP) region.
Look for current hotel deals in Michigan
From snowmobiling to fat biking to dog sledding, there's much to enjoy outdoors when the winter is long and snow continues to fall day after day. Just make sure to bundle up and get used to wearing snow pants. Take a look at five family-friendly must-do's in the great outdoors of the UP.
1. Dog Sledding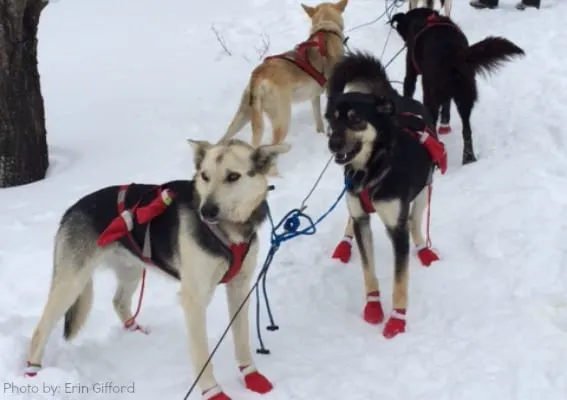 Not long ago, I had the opportunity to mush my own team of dogs from the helm of a dog sled at Nature's Kennel in McMillan, MI and it was as easy as knowing when to step up on the footboards to get going and when to step down on the claw brake to come to a stop. Kids as young as 10 can mush their own dog sled. Another options is to sit warmly under a blanket and enjoy the view as a passenger as a guide steers your dog sled through the forest.
Check out some of the best dog sledding spots across the US!
2. Snowshoeing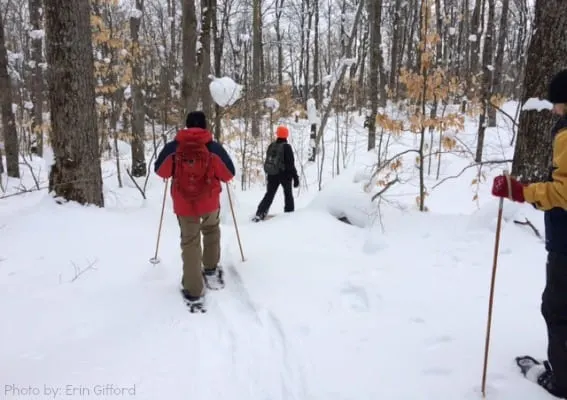 At Tahquamenon Falls State Park in Paradise, MI, strap on your snowshoes (or have someone else do it for you since it's not quite as easy as it looks) and get ready to walk through the forest up to a frozen Tahquamenon Falls. The view is spectacular from up above or remove your snowshoes and take the stairs down to get a closer view of the falls. Kids should stick to the back to let adults make a path through the snow so it's easier for them to hike.
3. Fat Biking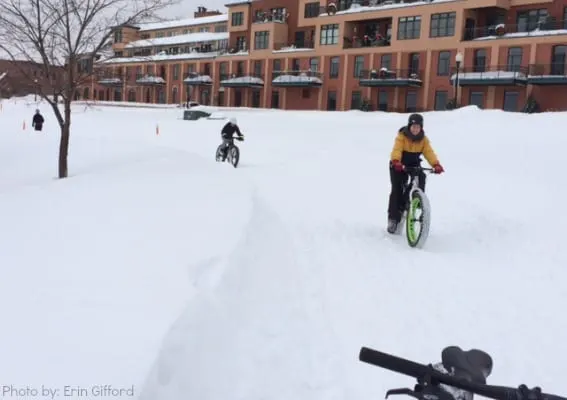 Now this was new to me. I had no idea you could ride your bike in the snow, much less on bikes with tires up to four inches wide. We picked up bikes and helmets in Marquette, MI before biking two to three miles on paths around town. There's less air in the tires, which makes the ride bouncy, but easier to traverse the snow. Any child that can ride a mountain bike can easily ride one that's been converted into a fat bike. Bike in the tire treads from previous riders for an easier ride.
4. Snowmobiling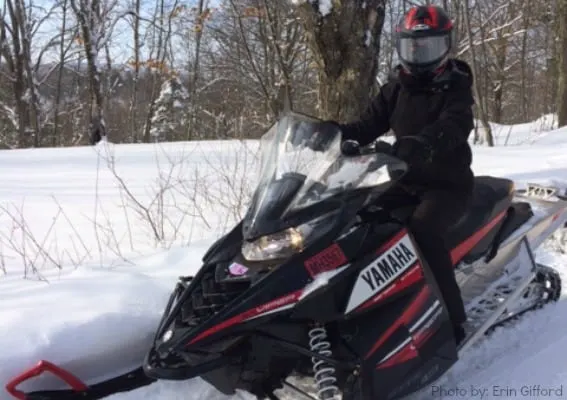 Believe it or not, kids as young as 10 or 12 can ride their own snowmobile, though they do need to first take a safety class that lasts several hours. Or, they can simply sit behind an adult driving a snowmobile. In Michigan, there are more than 6,000 miles of designated snowmobile trails and it wasn't uncommon to see "Snowmobilers Welcome" signs at many restaurants. As a first-timer go in the morning and on a weekday, if you can, to avoid groups driving in the opposite direction.
Check for hotel availabilities in Michigan
5. Ice Fishing

Bundle up and head out onto one of many frozen lakes in Michigan to drill a hole and place your short rod into the water. If you go, first pay a visit to a bait shop to get the scoop on where the fish are biting and which lakes are okay (i.e., very, very frozen). Cut your hole in the ice, figure out the water depth (so you know what type of fish to try to catch) and get ready to reel in your fish. I took my daughter fishing last summer and she loved it, but I imagine ice fishing is an experience all its own.
Are you a big fan of exploring the great outdoors in the winter? What type of activities do you most enjoy out in the snow? Let us know in the comments section below.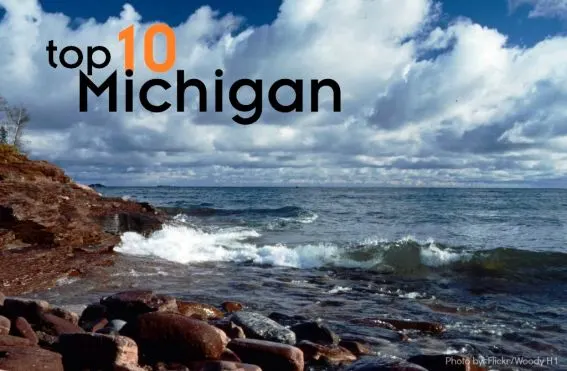 Looking for more kid-friendly fun in Michigan? Check out the top 10 Things for families to do across the state.
Editor's Note: The author was recently a guest of Travel Michigan to explore Michigan's Upper Peninsula and loved every minute of dog sledding, snowshoeing, fat biking and snowmobiling. However, all opinions expressed here are her own.