Not more than a couple hours away from Milwaukee, Wisconsin boasts some amazing, charming, and historical kid-friendly day trips. From visiting Door County to the Wisconsin Dells, from Madison to Kohler, these nine regions are worth the trip when visiting with your kids. Here are our top picks for Wisconsin trips for kids.
Kohler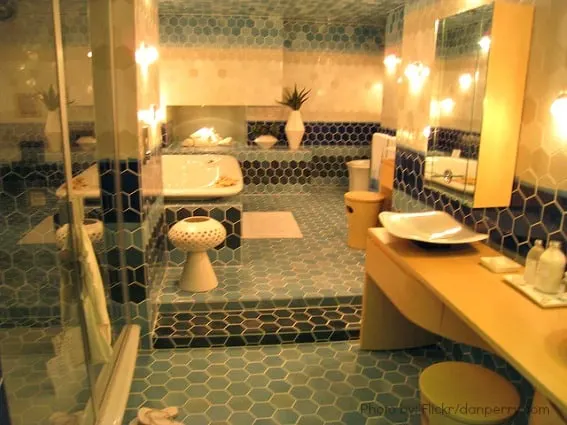 This town is all about the company. Literally. The history of the Kohler Company, the largest employer in the city and a leader in plumbing products, dates back to early 1900s and the town is built because of it. From five-star dining to Blackwolf Run, one of the best golf courses in Wisconsin, business executives and families have been visiting Kohler for decades. The American Club Golf Resort is simply beautiful. Charming and rustic, the spa is definitely worth a visit. The Kohler Design Center, which my children have lovingly renamed, The Toilet Museum, showcases many plumbing products that kids actually find fascinating. You will see working showers (no, you can not use them), a variety of toilets and bidets, and many new decoration ideas to take home with you. The experience is fun for inquisitive children.
Check the best deals on Family Friendly Hotels in Wisconsin
Wisconsin Dells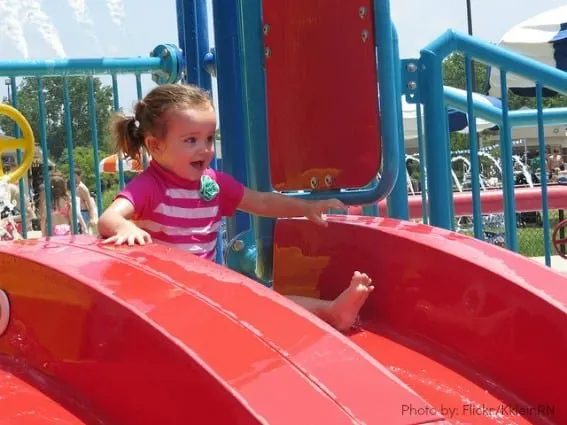 Every child should go to a waterpark for a day in the Wisconsin Dells. If you are from Wisconsin, this is a rite of passage during your childhood. Only a 2 -3 hour drive from Milwaukee, there is a vast area of waterparks, rides, restaurants, and spas for any family that is looking to enjoy a relaxing break, long weekend, or a few days off of school. Be prepared to enter kid zone. There isn't one child who would not think this town was just built for them. Generations of Wisconsin families have been visiting the Dells (as locals call it) to participate in both indoor and outdoor water fun. Great Wolf Lodge, Noah's Ark, The Wilderness, and Kalahari are all worth a visit.
Explore the kid friendly waterparks and fun of the Wisconsin Dells.
Madison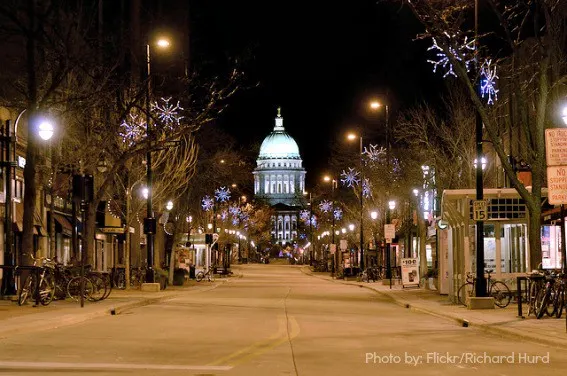 Madison is a great inclusion when planning Wisconsin trips for kids. Wisconsin's Capital is filled with activities for families. Don't miss the children's museum, a trip to the Capitol, the Arboretum, and the University. Our favorite is a stop at the Bloom Bake Shop; all baked goods are made from organic and local ingredients with many offerings that are gluten free/vegan. The Madison website keeps an up-to-date list of year-round events from farmer markets and festivals to Ironman competitions and soccer tournaments.
Read about more family fun to be had in Madison.
Port Washington
Brick buildings, beautiful Lake Michigan, a yacht club, and a beach. This is one of those towns that just take your breath away. There is great fishing, plentiful golfing, fun shopping, and fabulous restaurants. Although this town is fun for parents, it is better with the kids. The panoramic view of Lake Michigan is breathtaking in any season and your little ones will all love the local pizza joint.
Cedarburg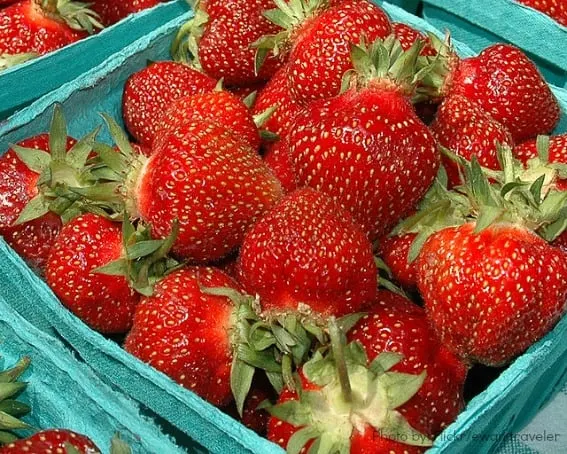 Never miss the Strawberry Festival or Harvest Days. Both events draw families from all over Wisconsin to enjoy a weekend of local crafting, taste testing, music, and the chance to walk the streets of historic Cedarburg to visit local shops. The Main Street of this quaint town is smack dab in the middle of a residential area, so a walk to the local park gives children plenty to do. After the festival, browse the unique toy store, get a caramel apple at Amy's, and pick up a cookie cutter at the cutest kitchen-accessory store ever. Both festivals are the perfect time to plan some Wisconsin trips for kids.
Check for the best prices on Family Friendly Hotels in Wisconsin
Downtown Greendale
The Village of Greendale, on the southwest side of Milwaukee, is a historic gem in the state of Wisconsin and is one of three government-sponsored"greenbelt" communities built during the Great Depression. Broad street looks like a Norman Rockwell painting. It's easy to spend half a day browsing, noshing, and playing in one of the parks equipped with tot friendly walking bridges, paths through gorgeous spring and summer flowers, and even a little library. Greendale features festivals and events for families all year long.
Door County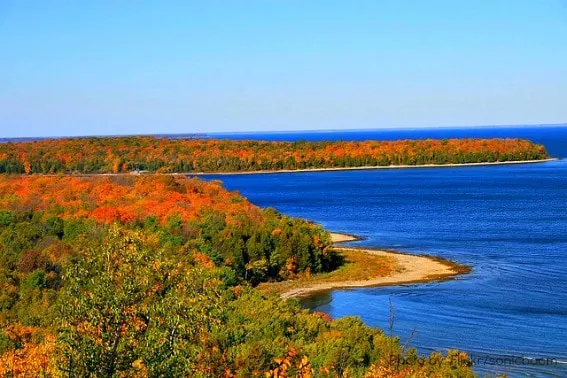 Door County is one of the best kept secrets in the whole state, often called the Cape Cod of Wisconsin. The Door Peninsula itself is a gorgeous stretch of land perfect for quick stops, unplanned picnics, and sightseeing, so you will want to traverse this area by car. There is plenty to do for families with children of all ages, and all seasons boast an experience that showcases nature at its finest. Lake Michigan, the cherry trees, Peninsula State Park, and bluffs along the coast all seem to draw out a calmness that sets the tone for a relaxing family vacation.
Explore more about a Door County family vacation.
Look for the best prices on Family Friendly Hotels in Wisconsin
Historic Village of Elm Grove
Filled with cute shops for browsing, ample cafes for lunching, and two ice cream stores for kids (RJ's and the Chocolate Factory), Elm Grove is that cute gem that will remind you of a small, historic town in the Northeast. It is also is home to the School Sisters of Notre Dame and their castle-esque home which features its own vineyard and a gift shop that is a must-see for handmade dish cloths and jellies. Steps away is also St. Mary's Visitation Church which has a secret resale shop that any antique-er will find something in. Elm Grove also happens to be tucked between Wauwatosa and Brookfield, two other areas that can be visited and enjoyed with children.
Lead image by: Bigstock /wildnerdpix
Pinterest Image by: Bigstock/lcjtripod
Have you visited Wisconsin with kids? Tell us which locations you would add to our list of Wisconsin trips for kids.