The Santa Ynez Valley is stunning. Its rolling hills, pastures, vineyards, and farmland lie nearly in the middle of Santa Barbara County, just a few hours from Los Angeles. Most road trippers stop in the Santa Ynez Valley, in Buellton specifically, for a pit stop along the 101 Freeway. Here's everything we loved about visiting Buellton California with kids and why your family will love it too.
The town of Buellton is divided by the freeway, and the easy on-and-off ramps, gas stations, grocery stores, fast food restaurants, Starbucks, and the world-famous Pea Soup Andersen's Restaurant get plenty of action from traveling families. This year, while my family traveled from Southern to Northern California, we decided to stop over in Buellton for more than just a 30-minute break. We stayed two nights in Buellton and fell in love with the region; we plan on making our Interstate-5 pit stop in Buellton and Solvang a regular tradition.
Look for current hotel deals in Buellton
Visiting Buellton California with Kids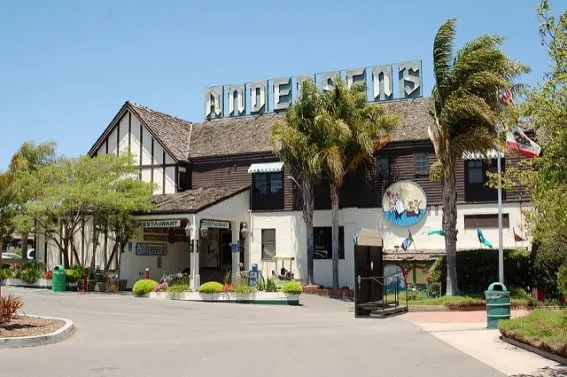 Photo by: FlickrCreativeCommons/scott feldstein
Buellton is doubly famous. Pea Soup Andersens has served its split pea soup (as well as other tasty favorites) to literally millions of visitors since 1924, and the wine-themed movie Sideways takes place in the small town of Buellton as well.
And while these two claims to fame are pretty cool on their own (your kids will want to see the windmill at Pea Soup Andersens for sure!), Buellton is so much more than soup and a wine movie your kids haven't seen or heard of (but you should definitely watch).
Where to Play in Buellton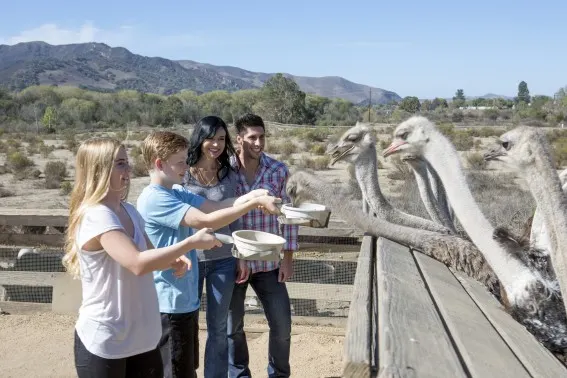 Photo by Buellton Tourism
Buellton offers a ton of outdoor family fun, especially if your kids are ready for an adventure. A must-visit for any traveling family is a stop at Ostrich Land USA, where you can visit with and even feed the largest and heaviest birds on planet Earth. Feeding the massive birds (and their Emu cousins who also live onsite) is a fun experience, and we enjoyed watching the ostriches run through the fields in their home. Their size is truly remarkable up close.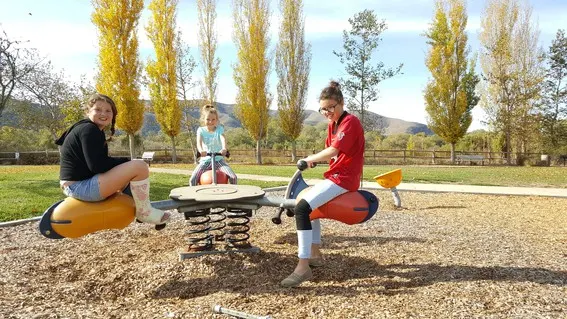 The Santa Ynez Valley Botanic Garden is another great stop in Buellton. Located adjacent to River View Park (where my kids could have played for hours on their massive play structures), the Botanic Garden is free to visit and stroll through. We visited in late autumn, when a majority of the native Santa Ynez River plants were dormant, but it was still a fun walk. The 2 1/2 acre site has a few interactive exhibits, a maze made out of trees and vines, and hosts a variety of special events.
Check for hotel availability in Buellton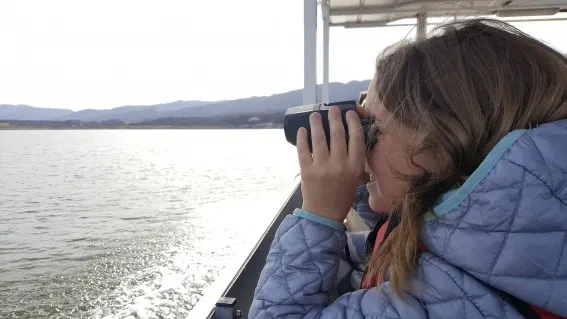 Just a few minutes outside of Buellton sits Cachuma Lake Recreation Area, a man-made reservoir that provides a unique opportunity for outdoor exploration. The park's hiking trails and children's playgrounds (as well as their yurts and camping options) are great for families, as is the guided nature cruise we enjoyed that toured the lake while searching for and learning about the wildlife that calls the lake home. (The highlights of our trip were the massive White Pelicans, Golden Eagles, and the amazing mating dance of the Grebe where they seem to dance on the water).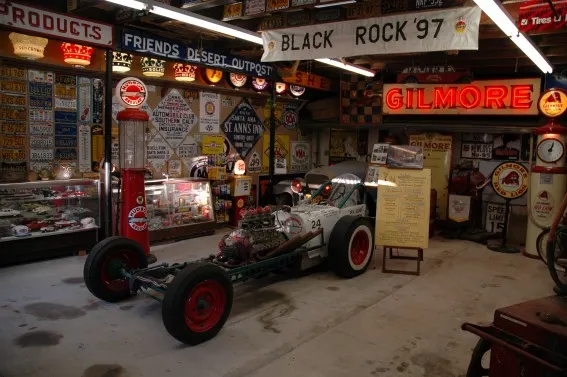 We ran out of time during our visit and didn't yet explore the Buellton Historical Society (located above Pea Soup Andersens for easy access), the Mendenhall Museum (featuring race cars, gas pumps, road signs, and more), a bicycle or trikke ride through the trails, or the easy hike to Nojoqui Falls County Park just south of Buellton (access to the falls was closed for construction during our visit).
Where to Eat & Drink in Buellton California with Kids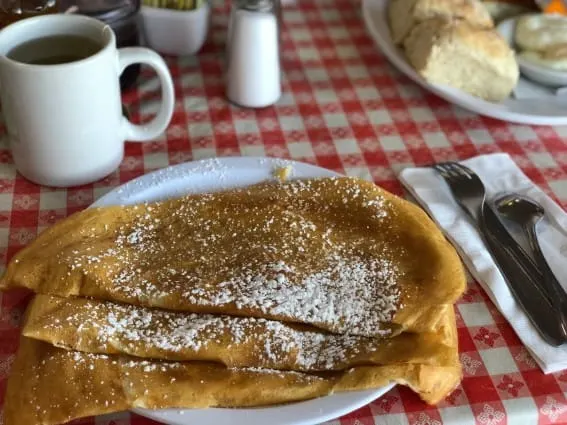 A trip to Pea Soup Andersens is a must. And even if you don't like split pea soup, its worth it to taste a bite of history. Another historic spot, Ellen's Danish Pancake House, is a best bet. Their American and Danish style pancakes paired with homemade jam is something to write home about. For dinner, try a visit to Figueroa Mtn. Brewing Kitchen. Yes, it is a beer & wine bar, but they also boast a full kitchen menu and a lovely outdoor seating area with fire pits, jumbo-sized Jenga, horseshoes, and lively music. The food was top-notch and the craft beer selection, brewed onsite, was quite impressive.
Look for the best hotel prices in Buellton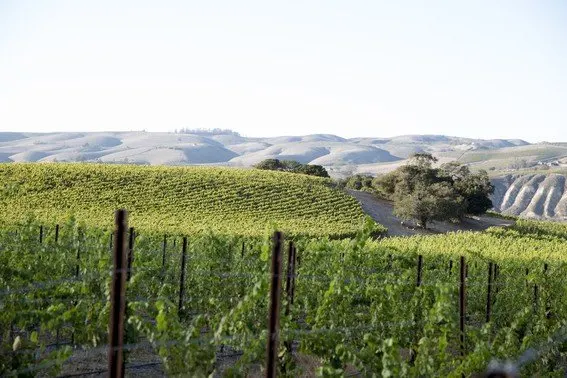 Speaking of alcohol, Buellton is famous for its wineries and vineyards (watch Sideways to get a glimpse). And although wine tasting isn't typically a family activity, there are quite a few spots in Buellton that you can bring the kids to. Loring Wine Company, located right on Highway 246, features a small outdoor playing area with cornhole and other group games to keep the kids busy while you sample some of the very best Pinot Noirs you'll ever taste. Industrial Way, a hip, industrial area that is now bursting with wineries, craft breweries, distilleries, a sweet shop, and restaurants, also has a few family-friendly tasting areas including Buscador Wine, Helix Tasting Room & Cholame Vineyards.
Where to Stay in Buellton California with Kids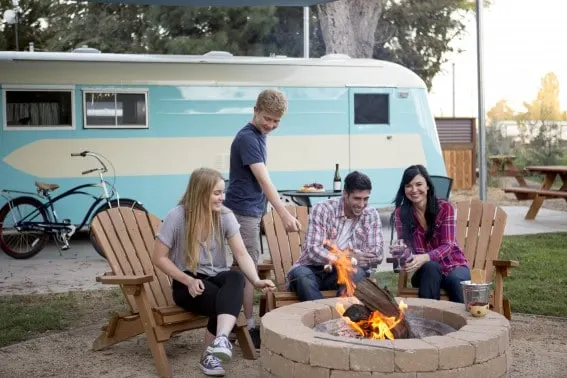 Photo by Buellton Tourism
We've stayed at hotels across the globe. And Buellton offers a pretty standard array of economy-range hotels with road-tripping travelers in mind. But they also have Flying Flags RV Resort & Campground, and I can't rave enough about this RV/Camping/Hotel hybrid.
Photos by Buellton Tourism
From a scavenger hunt for the kids at check-in to an upscale market for necessities and snacks, onsite restaurants, beautifully lit outdoor fire pits and community tables, epic playgrounds, stunning pools, and meticulously maintained grounds, this is no RV resort you've ever been to. We aren't much for camping, so we secured a Ranch Cottage, which was an absolutely adorable tiny house that sleeps up to 6 with the most up-to-date amenities any family could want. It included a full-size modern kitchen with stainless steel appliances, a restroom, a private bedroom for mom and dad, flat panel TVs, an outdoor gas barbecue and seating area, and complimentary WiFi. It is the tiny home of your dreams!
Read about everything we loved at Flying Flags; there is more!
Located just a few short minutes from Buellton, families won't want to miss the quaint (and very touristy) town of Solvang. We'll be sharing our inside scoop on Solvang soon, so stay tuned.
Disclosure: My family was hosted for a complimentary stay in Buellton for the purpose of this review. Some of our activities were complimentary. I was not required to state any particular view; all opinions remain my own.
Photos by the author Katie Bodell, unless otherwise noted.
Lead photo by: Bigstock/Dinala