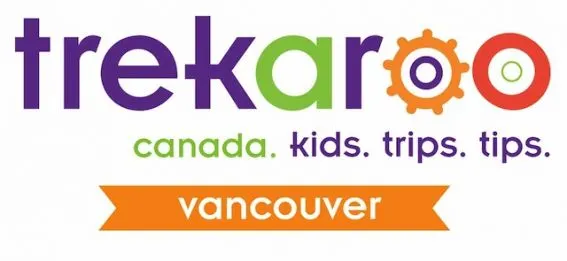 We're continuing Vancouver Week with our picks for best hotels for families in Vancouver BC! If you're not sure where to stay with kids in Vancouver, we've got you covered. Vancouver is a very walkable city, with several neighborhoods in which to lay your head. Where to stay depends on what you need most: public transportation, quaint shopping districts, lots of nature, or even sporting arenas.
Here's where to stay with kids by city section:
Where to stay with kids near Vancouver's English Bay

The Coast Plaza Hotel and Suites is only two blocks from English Bay, surrounded by family-friendly dining, and enjoys the fun, casual vibe of the West End neighborhood. Best of all, it's adjacent to Stanley Park. During our stay at the Coast Plaza, we were able to walk easily to Spokes bicycle shop, rent bikes for the day, and explore the park. If you want to head to Canada Place, the Coast Plaza is a thirty minute walk. Too far for little legs? Take their complimentary shuttle!
Coast Plaza features family suites that are the real deal: separate rooms, not just wall dividers. The suites have full kitchens with dishwashers and all the kitchen utensils, plates, and pots and pans you need, and bathrooms with tubs for young kids. The views are fantastic: from any side of the high-rise, you enjoy cityscapes. There's a indoor pool and hot tub ideal for kids, and a fitness center for adults. If you don't want to sample neighborhood dining, Coast Plaza does have an in-house restaurant.
Read reviews of Coast Plaza Hotel & Suites from Trekaroo families
Where to stay with kids near Canada Place

The Pan Pacific Hotel is one of Vancouver's most prized, located not just adjacent to Canada Place, but on top of it. From the Pan Pacific, families get views like none other: kids especially will love watching for float planes and cruise ships coming into the harbor. While the Pan Pacific is certainly luxurious, it's still unpretentious and kid-friendly. It's light and airy, offers both standard rooms and suites, and even has an 8th floor rooftop heated pool. For parents, there's a spa not to be missed. The only potential downside: the Pan Pacific is convenient for convention-goers and cruisers, so it does fill up.
Check out what other Trekaroo families have to say about the Pan Pacific Hotel
Where to stay with kids near public transit and Coal Harbour

Think a Four Seasons hotel is not family-friendly? Think again! The Four Seasons Vancouver welcomed us with open arms, providing my kids with fun amenities and the adults with amazing service. The Four Seasons is located only three blocks from Coal Harbour, and is half a block from a main TransLink station. In fact, families can ride the SkyTrain directly from the airport and be deposited at the Four Seasons!
Rooms are very spacious, include deep tubs and kid-sized bathrobes, and room service is convenient at the end of busy touring days. The Four Seasons' restaurant, YEW, is hip and urban, but that doesn't mean it won't cater to your kids: ours received fun, healthy hor'derves that including fruit with dipping sauces, veggies in fun shapes, and Wikki Stix to keep them occupied at the table. Breakfast at YEW is to die for, and parents will enjoy the signature cocktails in the evenings. The best feature of the Four Seasons Vancouver for kids is the indoor-outdoor pool and fitness center. Kids can swim indoors and out (overlooking views of the city) and parents can enjoy the sauna or steam room at the same time.
Trekaroo families weigh in on the Four Seasons Vancouver
Where to stay with kids in North Vancouver
Want a view facing the Vancouver skyline for a change of pace? Staying across the water in North Vancouver is a great idea for families with their own car. Our pick: the Pinnacle Hotel at the Pier, which is on the bay, affords great views and ambiance, but will cost families less in their room rate. Plus, staying in North Vancouver puts families closer to Capilano Bridge, and in the winter, Cypress Mountain ski area.
Read reviews of Pinnacle Hotel at the Pier from other Trekaroo families
Have you entered to win our Vancouver Monday Madness giveaway? Stay at the Coast Plaza Vancouver and enjoy area attractions for your whole family!
Are you an expert on all things Vancouver? Earn Trekaroo Canada Rewards!
More from Vancouver week:
Attractions in Vancouver: Things to do in Vancouver BC with kids
Where to stay in Vancouver BC with kids
Weekend Getaways from Vancouver: where to go in BC with kids
Vancouver travel tips: insider ideas for visiting Vancouver with kids
Explore Vancouver's kid friendly attractions | restaurants | hotels
Explore British Columbia's kid friendly attractions | restaurants | hotels