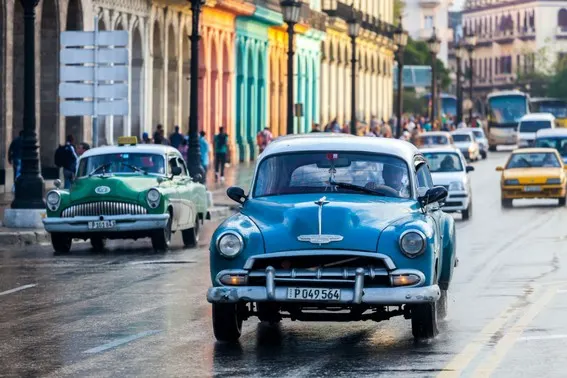 Cuba was on my travel bucket list for years. And traveling to Cuba with kids seemed interesting. What most intrigued me was its isolation. With such frosty relationship with the world's only superpower, and cut off from widespread trade through the U.S. Embargo, it seemed that Cuba was a country that time forgot, where the clocks have stood still for 50 years.
Now, with the relationship thawing with the United States, it seemed a good time to explore this complicated and fascinating Caribbean country before it changes too much.
For decades, Cuba's sun and sand have provided a welcome refuge for Canadian and European sunseekers fleeing winter. We were eager to get away from the cold also, but we were also interested in exploring Cuba independently. Outside of the Varadero resort strip, what would we find?
We're an affiliate of Booking.com. When you book through us, you still get their lowest price guarantee and we get a few dollars. Thanks for helping to keep Trekaroo free.
As we stepped through the doors of the Varadero airport, we were confronted with the reality of Cuba. Cars from the 50s and 60s, immaculately redone and gleaming in the sunshine, were ready to taxi passengers to their destinations. We stood in line at the only international currency exchange, only to find that because of a power outage, staff was not able to exchange any money. Thankfully, our debit card worked at the ATM and we withdrew enough cash to get by.
After negotiating with a taxi driver to take us to our casa particular in Boca de Camarioca, a small village not far from Varadero, he took our eldest daughter by the hand and led the way to his vehicle. This was the first indication of how our whole family would be welcomed wholeheartedly, tenderly even, in Cuba.
We drove on well-maintained highways, passing horse carts, bicycles, motorbikes, buses and other vehicles from days gone by. Our kids happily roamed the backseat of the taxi, ecstatic to not be in car seats or seat belts.
On this vacation, we were going to explore this fascinating country. We wanted to see Cuba as it was to Cubans, as much as possible.
Traveling to Cuba with kids
Our Itinerary
Varadero
Photo by: Bigstock/Kamira
We chose to fly into Varadero, opting for the convenience of a charter flight straight from Canada. It meant one direct, five-hour flight – pure gold in the land of family travel. Varadero's 20km long strip of fine, white sand captivated us all. After a few days of surf and sun, we took a local bus to nearby Matanzas and then a taxi on to Havana.
Havana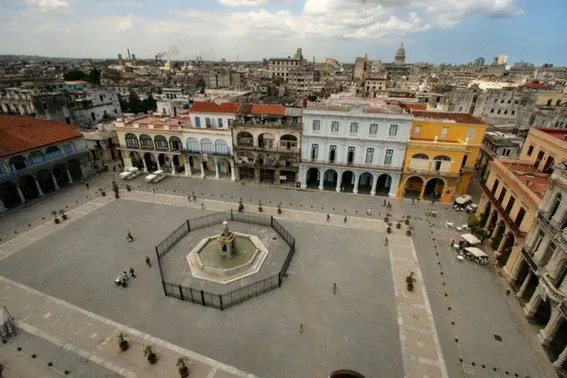 Photo by: Flickr/exfordy
The nearly 500-year old city oozes charm in all its crumbling glory. We roamed and wandered the cobbled walking streets and marveled at the centuries-old buildings. Live music permeated the air around every corner. We stayed in Habana Vieja to be walking distance to all the sights. Over two days, we visited the main plazas and squares, two different chocolate factories, Havana's UNESCO protected forts, and the sea-front malecon.
Check for family-friendly hotel deals in Cuba.
Vinales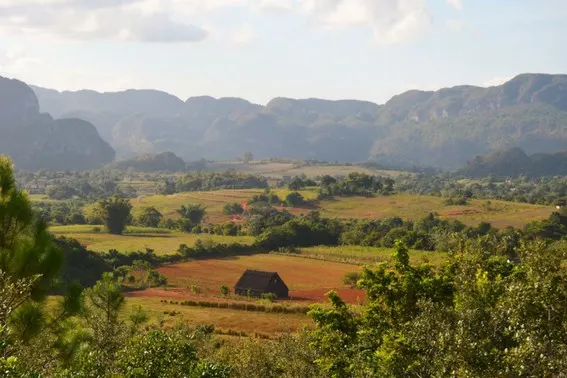 Photo by: Flickr/Pedro Caetano
From Havana, we took the Viazul bus to Vinales, an area in Western Cuba also protected by UNESCO and with a smaller-town feel. The Vinales Valley boasts picturesque karst formations and mountains, dozens of hiking trails, several extensive underground cave systems, and other outdoor adventures. For four days we soaked up the sun and the outdoors with the kids.
Evenings after the kids were in bed, we sat on the balcony and sipped mojitos, homemade by our casa owner. After the better part of the week in Vinales, we began the return trip to Varadero, with another stop in Havana.
Why Cuba is Amazing With Kids
Cubans love children.
This, hands down is the best reason to travel with kids to Cuba. Cubans were warm and hospitable towards our family at every turn. People consistently went out of their way to make us feel at home.
No, Cuba is not particularly "child-friendly." You won't find baby gates, car seats, or high chairs. But you will find an entire country passionate about and welcoming towards kids.
The Country Where Time Stood Still
Part of Cuba's appeal is that it has been cut off from everything. Because of this, there is this feeling that you're jumping back in time when you visit. Cars, electronics, and household supplies all harken a bygone era. Yet, Cubans are wonderfully resourceful. They have fixed, repaired, reused and squeezed every ounce of life out of the products they do have. When you come from a land of plenty, the Cuban way is refreshing.
While there are no specific child-friendly services or products, the inherent simplicity is welcome with kids. Disconnected from the internet, from their electronics, and from their scheduled North American lives, our children became entranced with imaginative play. With very few toys along for the ride, they still managed to entertain themselves – sometimes for hours – with very little.
Know the Challenges of Traveling to Cuba
Traveling independently with our kids in Cuba was not always easy. It can be slow and tedious. The combination of a centralized economy (only state-run travel agencies and transport options) and lack of internet accessibility, made planning things on the fly difficult at times. And yet, around every twist and turn, we met Cubans who welcomed us into their homes, who engaged us in conversation about our family, and who shared their snacks with our kids.
Travel Tip: The United States State Department re-issued travel warnings for Cuba in late 2017. While Cuba is still open for travel, it would be prudent to be knowledgeable about the most up-to-date advisories.
Tips for a Stress-Free Trip to Cuba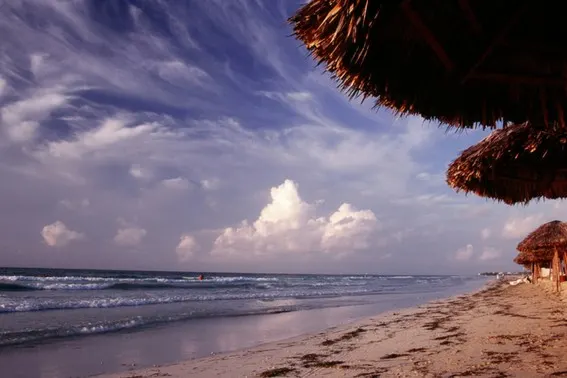 Photo by: Flickr/Anton Novoselov
Book ahead. For casa particulares, put the time and effort in before you fly to Cuba to get your accommodation booked. New websites are popping up all the time specializing in online bookings for Casas. When it comes to bus transport, book your onward tickets the moment you arrive at your current destination. This will save plenty of headaches and stress.
Look for the best hotel prices in Cuba.
Bring everything you need. Because of the embargo and the lack of trade options for Cuba, you simply will not be able to find some of the necessities in-country. Bring all that you will need of the following:
– Wet wipes (diapers can be bought in larger centers)
– Pediatric medications
– Water and beach toys
– Children's entertainment (crayons, paper, coloring books, etc.)
– Feminine products (I had a woman ask me if she could buy tampons from me as they are not
available in Cuba).
– Sunscreen
– Insect repellent
Find Affordable Flights. Southwest Airlines is known to offer consistently cheap flights from Tampa, Florida to Cuba. It may make sense to route through Tampa to get the most affordable flight for your family. Check out more consistently cheap flights on Southwest Airlines.
Featured photo by: Shutterstock