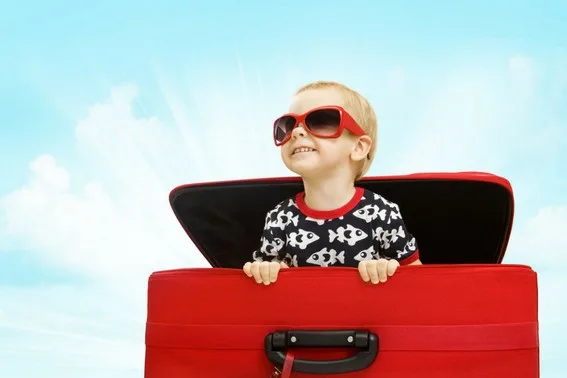 When asked, moms and dads quickly sent in their tips on how to slim down the suitcase. One of the more popular answers was around using baby supply and equipment rental companies. Here's a list of folks our moms and dads have used when traveling with the baby jetset to lighten their load plus a few extras.
Lead and Social Media Photo by: Bigstock/inarik
Baby Gear Rental Companies
Babies Travel Lite
BabiesTravelLite.com is dedicated to making traveling with a baby easier and more enjoyable. Forget packing and carrying the diapers, wipes, formula, bottles, food, bathing supplies and countless other items your baby will need while on your family vacation. BabiesTravelLite.com will deliver your baby travel supplies to your travel destination and have a section for special requests.
Diapers.com
Diapers.com sends diapers, formula, baby food, and all sorts of baby supply equipment to your doorstep or any other doorstep. Great for shipping all your favorites ahead of time.
JetSetBabies
Since 2003, JetSetBabies has been shipping baby supplies such as diapers, baby food, infant formula, and many other baby travel products and toddler travel supplies to vacation destinations all over the world, making vacationing with a baby much easier.
Baby Equipment Rental Companies by State
Baby Equipment Rental Directories

Baby-Equipment-Rental.com
Baby-Equipment-Rental.com provides an international listing of companies covering the US, Canada, Mexico, parts of the Caribbean (Aruba, Bahamas, Barbados, Bermuda and Puerto Rico), and more that rent baby equipment, furniture, cribs, car seats, strollers.
Baby's Away
Babysaway.com provides baby and child supply and rental services in over 70 locations throughout the USA. They provide clean, quality equipment (cribs, high chairs, strollers, car seats, etc.) so that you can enjoy your stay while traveling away from home.
Baby Travel Pros is a North American association of independent baby equipment rental companies throughout the United States and Canada. Whether you need to rent a full-sized crib or beach gear they'll have it for you.
The New Parents Guide
The New Parents Guide provides a state by state list of companies that rent baby equipment, furniture, cribs, car seats, strollers, and more.
Baby Equipment Companies Abroad
Heading to Barbados with a baby/toddler? Call up the folks at Baby Gear Hire and get all the safety certified, sanitized high quality products and services that your baby needs delivered straight to your accommodation. Additional services include babysitting and shopping for baby's necessities.
Related Resources:
Toys on the Fly
Best Portable Cribs
Family Travel Tips for Roaming on a Budget
Where are you going? Find activities and hotels that are great for kids.