When most families visit the island of Oahu, they tend to stick to the hustle and bustle of Waikiki. Yes, this stretch of world famous beach can be a great spot to take a dip in the ocean or learn how to surf, but after a couple days in the land of high rise hotels and more ABC stores than I care to count, I need an escape from the hustle and bustle. My family loves the laid back vibe and natural beauty of the North Shore, so no trip to Oahu is complete without a day exploring the mellower side of the island. Want to add a trip to the North Shore to your next Hawaii vacation but don't know what to see and do? Check out Trekaroo's top picks for North Shore exploration:
Swim with the fishies in Shark's Cove: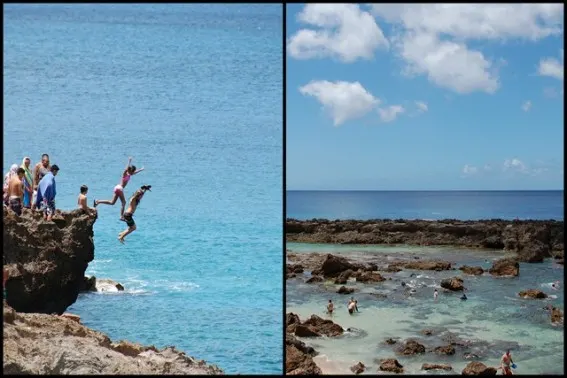 My absolute favorite spot to snorkel on Oahu is Shark's Cove. It isn't nearly as crowded as the extremely popular Hanauma Bay and there are no fees to park or swim. Park anywhere along Pupukea Beach and then walk down to where the lava rocks are plentiful and the water is shallow. The tide pool area is a great place for kids to learn to snorkel and more experienced swimmers will enjoy heading out towards the deeper depths. If you have reef shoes, bring them along because getting in and out of the water involves some rock scrambling. Adventurous types will enjoy jumping off the rocks into deep water near the entrance of the cove. If its winter and the water is too rough for snorkeling you may want to consider…
[cta id="67853″ align="none"]
Watching the pros hang ten on the Banzai Pipeline: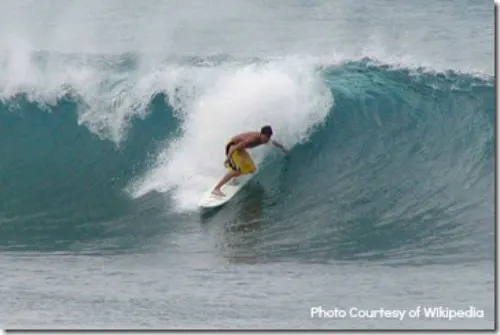 During the winter, when the conditions are right, Oahu's North Shore becomes an expert surfer's paradise. Huge swells are common and watching the pros ride enormous waves is a thrill. Surfing competitions are held during the winter months so if you are lucky enough to be in town while one is going on, be sure to set a couple hours aside and enjoy the show!
Look for current hotel deals in Oahu
Grab lunch at a shrimp truck: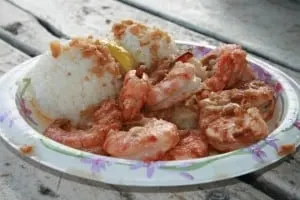 One of the best parts about heading to the North Shore is grabbing lunch off a shrimp truck. Nothing is more refreshing after a dip in the ocean than a plate full of fresh shrimp over white rice. My favorite truck is Giovanni's. The garlic shrimp is tasty, but I love my food spicy and the hot and spicy shrimp on this truck is the stuff of legends. Be sure to sign the truck after you eat your lunch, its a Giovanni's tradition! Here's a list of Shrimp Trucks on the North Shore. (Review your favorite!)
Cool off with some Hawaiian Shave Ice: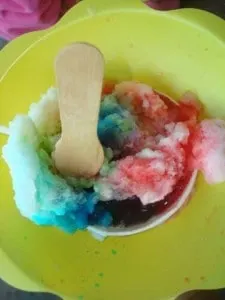 After all that spicy shrimp, you need something to cool down those taste buds. No trip to Hawaii is complete without savoring a big cone of shave ice. Most stands offer every flavor under the sun, from bubblegum to lychee. Matsumoto Shave Ice, on the North Shore, is an island favorite. My recommendation? Ask for the Hawaiian Special: pineapple, coconut, and banana.
Check for hotel availability in Oahu
Take a swim beneath a waterfall at the Waimea Valley Audobon Center: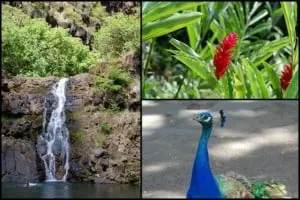 We stumbled upon this beautiful place during our honeymoon and I have been in love with it ever since. The Waimea Valley Audobon Center is a preserve for birds, tropical flora, and sacred Polynesian sites. Feed the birds, play traditional Hawaiian games, and take the 3/4 mile trail to a waterfall that cascades into a freshwater pool, perfect for swimming. Lifeguards are on duty and life jackets are provided (and required for children under 12), so hop on in and enjoy the water!
Look for the best hotel prices in Oahu
[cta id="67853″ align="none"]
Related:
– – – – – – – – – – – – – – –
Travel with kids to: CA |CO | DC | FL | HI | IL |MA | NC | NY | PA | TN | TX | VA | WA
Featured photo by: Shutterstock