Get ready to explore the best family attractions in Toronto with kids!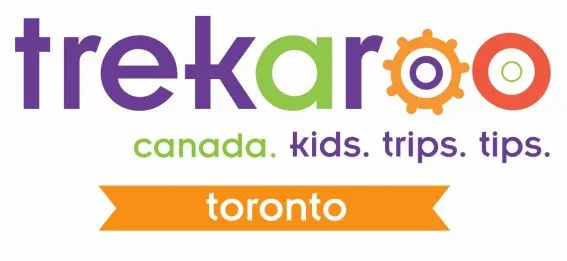 As Canada's largest and best-known city, Toronto truly has something for everyone including visiting families. World-class museums and attractions, theatre and sporting events, as well as fabulous neighborhoods and green spaces to explore will ensure that kids have a great time while visiting the city. Toronto is also one of the most diverse cities in the world which provides an excellent opportunity to expose kids to our celebrated multiculturalism.
Tourists and natives alike revel in its beauty and ease of navigation, ensuring easy access to major attractions and play spaces. Ethnic restaurants and eclectic areas make this great city even better and give visitors endless opportunity for family-friendly fun! Explore these great Toronto family attractions with your kids in tow:
CN Tower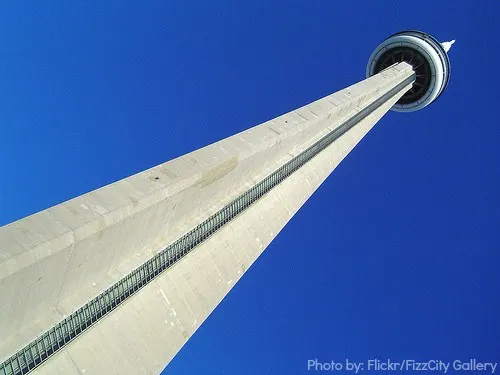 Officially titled "One of the Seven Modern Wonders of the World," the CN Tower is an exhilarating way for families to catch more than a glimpse of Canada's most populated city! With an outdoor observation deck over 1,100 feet from the ground, families can delight in picturesque views of the modern city and snap photos. Ascend 14 more feet for an indoor observation deck which is perfect for cooler days. The indoor glass floor, which was designed with the strictest of safety standards, will surely entertain children, as they are permitted to walk and crawl on top! Two dining options are available, Horizons Cafe for lighter meals and snacks, and 360, CN Tower's rotating restaurant. Upon your descent via elevator, make a beeline for the motion simulator ride and short documentary on the tower's construction.
Read more reviews of the CN Tower.
Ontario Science Centre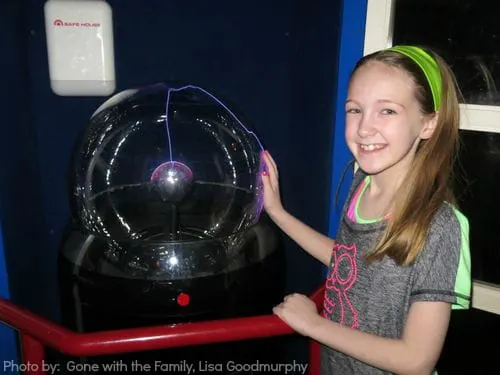 Children have a passion for learning, and The Ontario Science Centre is a great place to fuel your child's inquisitiveness through science and exploration! Open 7 days a week, 364 days a year, the centre encourages hands-on learning and fun with multiple, separately themed spaces and activities. KidSpark, an area designed specifically for children aged 8 and under, lets kids blow giant bubbles, design a roller coaster to their liking, and make awesome music in a studio. Several restaurants and stands are on site for meal options, or your can choose to pack your own lunch and eat in the Great Hall or RBC lunch room. On site parking is available as well as public transit options.
Read more reviews of the Ontario Science Centre.
The Toronto Islands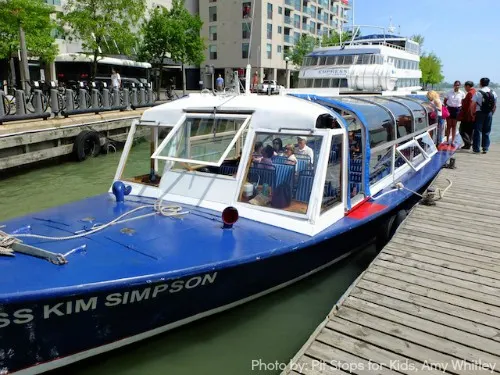 Want a change from the hustle and bustle of the city? The Toronto Islands are the perfect option! A scenic ferry ride beginning at the Toronto Harbourfront will safely carry you across Lake Ontario to one of three separate docks depending on which area you want to see first. Families that are sun-lovers should pack swimsuits, beach towels, and sunblock for the sandy beaches on Wards Island. A wading pool and playground are close to the beach and give children a spot to cool off and run.
Thrill seekers will love Centreville Amusement Park on Centre Island. The Franklin Children's Garden, also located on Centre Island, is interactive and named after the popular children's cartoon. Take the Snail Trail in the garden to see the island's wetlands area. Tram tours are available June through September and are a great way to see the islands while giving your feet a much needed rest. Gibralter Point Lighthouse, the oldest functioning lighthouse on The Great Lakes and oldest landmark in Toronto, is available for viewing on Gibralter Point. Pack a lunch or eat at one of the islands' restaurants. Multiple restroom locations are situated throughout the islands for convenience.
Share your own experiences on the islands!
Hockey Hall of Fame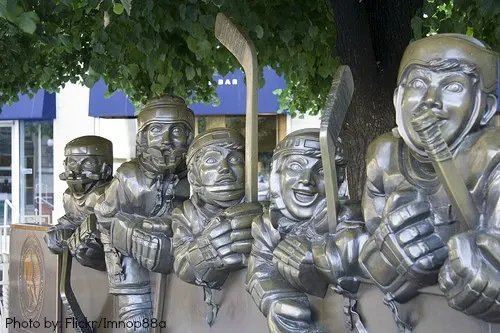 A trip to Toronto is not complete without a stop at The Hockey Hall of Fame. On the corner of Front Street West and Yonge Street (once the longest street in the world) in Brookfield Place, the hall houses hockey artifacts that will make any avid fan shed a tear of joy, including the trophy room where your photo can be taken with The Stanley Cup, and where other NHL trophies are kept under glass. Special exhibits, like the Montreal Canadiens' Dressing room and Upper Deck Collectors' Corner, allow patrons to immerse themselves into a hockey player's life while interactive spots let both children and adults get a genuine feel for the dynamics of Canada's favorite pastime. A family favorite, the NHLPA Be A Player Zone, lets visitors suit up in authentic gear and play goalie against Wayne Gretzky and Mark Messier, or play one-on-one with a simulated goaltender and score as many goals as possible within a certain time frame. This area tends tends to fill up quickly and stay busy, so be prepared for a bit of a wait. Bleachers are available in this area to take a quick rest if needed. A gift shop is also on site and sells everything from t-shirts to souvenir silver spoons and earrings.
Read more reviews of the Hockey Hall of Fame.
Eaton Centre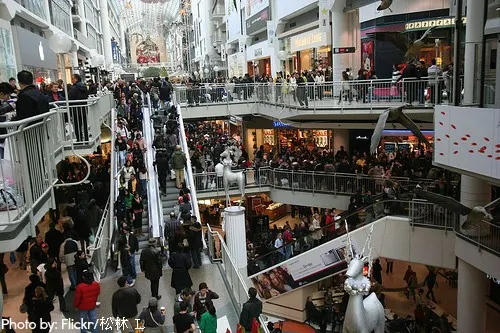 Toronto Eaton Centre is labeled Canada's premier shopping destination and for good reason. The center is occupied by 230 shops and restaurants, many of which are only available in Canada. Multiple stories of shops with stunning architecture give Eaton Centre an ambience of sheer beauty, while its family friendly areas allow for fun and pleasure. A toy store as well as multiple children's clothing stores are in the shopping mecca for patrons. A guest services area on level 2 is beneficial for visitors with questions and needs. Ample parking is available on-street or in parking garages nearby, but the easiest access is by Toronto's public transit subway line.
Leave a review of the Eaton Centre.
Casa Loma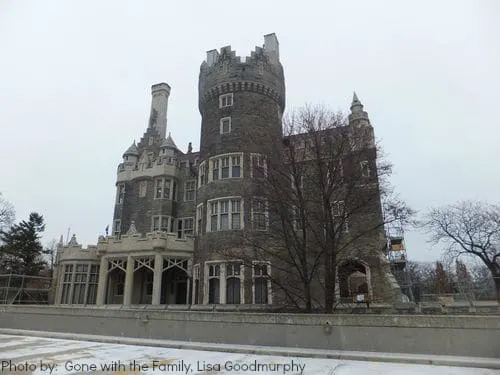 Sir Henry Pellatt, a wealthy businessman, commissioned the building of Casa Loma for his own personal use in 1911. After just under 3 years, and 3 ½ million dollars, the marvelous European-inspired architectural wonder was complete. Fast forward to present day, where the castle is now a top 10 Toronto attraction for visitors and movie buffs alike. With lavishly decorated suites, an 800-foot tunnel, secret passages, towers, stables and an expansive garden area, visitors will be in awe of its immense space and beauty. Guided tours are given daily and cover multiple themes from the Medieval Studies Tour, where architecture is forefront, to The Hollywood Tour, where details of the 20 movies that have been filmed on location are discussed. Self-guided multimedia tours are available as well in nine different languages including ASL. A cafe is on site for snacks and meals or you can choose to bring your own lunch and eat at the lunchroom in The Stables area.
Read more reviews of Casa Loma.
Royal Ontario Museum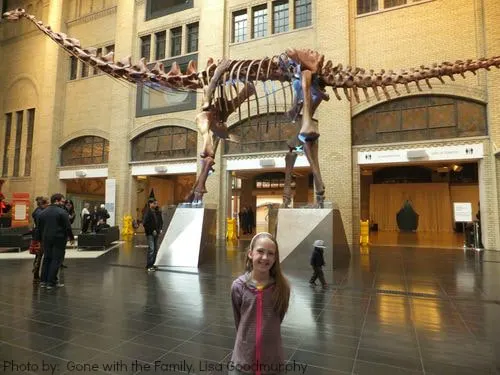 The ROM, as its called by Toronto natives, is the largest museum of natural history and world culture in Canada. Containing artifacts from Africa, Asia, Europe, and Canada, the ROM houses over 6 million items in 40 galleries. Kids will love the dedicated children's sections such as the CIBC Discovery Gallery, as well as The Bat Cave based on an actual cave in Jamaica. Mummies and dinosaurs are also in the museum for the delight of visitors. The museum has interactive touch screens and "tactile tours" which truly give a hands-on approach to learning. Personal strollers may be used in the ROM or can be rented at coat check. Druxy's ROM Cafe is a great place to have a quick snack or meal. Healthy and affordable options are available at the cafe and a discount is given to museum members. The ROM is located on Bloor Street West and is easily accessible by car or public transit.
LEGOLAND Discovery Centre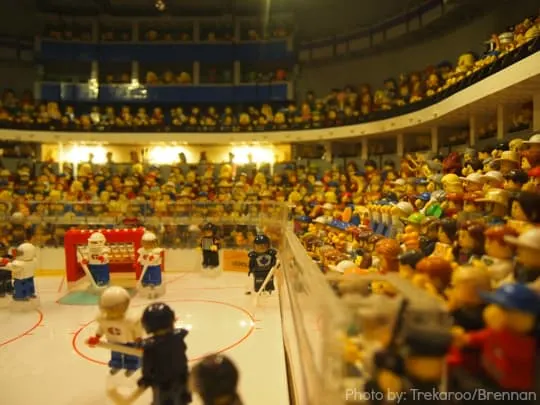 With over 3 million LEGO bricks, LEGOLAND Discovery Centre has endless building potential for LEGO lovers and building enthusiasts alike! LEGO themed rides and attractions provide hours of endless fun and creativity,all the while submerging children into a world of role-playing amusement. An on-site 4D cinema will leave children and adults on the edge of their seat, while the Merlin's Apprentice section lets children become sorcerers and discover a world of spells and magic. Kingdom Quest is an area based on a Medieval kingdom and children pretending to be knights must rescue a princess. Mounted laser guns help the players eliminate the dangers that are trying to stop them on their secret quest. The LEGO Construction Site is a must-do area for the wee ones! A cabin with a slide and soft building bricks make for a fantastic play place for children 36 inches and under. For a snack break, the in-house cafe is a good choice. LEGOLAND Discovery Centre is located just outside Toronto in Vaughan, and is viable by car or public transit.
Leave your own review of the LEGOLAND Discovery Centre.
Toronto Zoo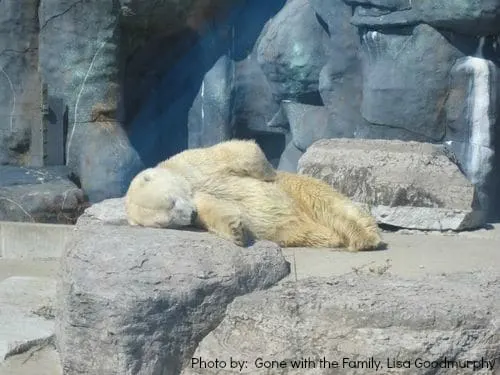 A day at the Toronto Zoo is the perfect outing for families. In addition to the 10km of walking trails to view animals in seven different geographic regions, the zoo also has a number of activities that will appeal to kids of all ages. These include a children's play area, rides on camels and ponies, a carousel, the Zoomobile and a ropes course. The most popular residents at the zoo this summer are two Chinese pandas that arrived in Toronto in May and will remain for the next five years.
Read more reviews of the Toronto Zoo.
St. Lawrence Market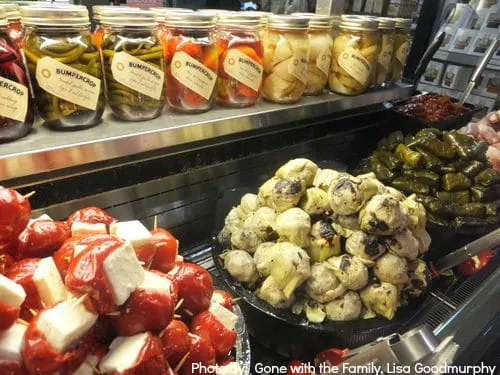 St. Lawrence Market, which was recently recognized by National Geographic as the world's best food market, has been operating in downtown Toronto since 1803. The market is ideal for visiting families who want to pick up a quick lunch on the go, who want to shop for a few groceries if they are staying in an apartment, or who simply love to wander markets while on vacation. The best insider tip is to purchase a peameal bacon sandwich from Carousel Bakery – they're world-famous!
Read more reviews of the St. Lawrence Market.
Art Gallery of Ontario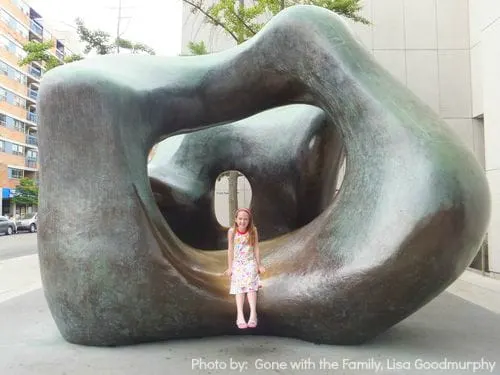 The downtown AGO may be one of North America's largest art galleries but it is also perfect for families who appreciate art. The gallery has an extensive collection of Canadian art in addition to European works, contemporary art, and photographic exhibits. The AGO encourages families to visit with hands-on galleries and family-friendly activities such as scavenger hunts to help parents and children explore art together. Entrance to the permanent collection is also free on Wednesday evenings making it an inexpensive outing for families who wish to introduce their kids to art.
Explore kid friendly reviews of the Art Gallery of Ontario
Black Creek Pioneer Village
Families who enjoy learning about our past will love this living history museum spread over 30 acres of country property in north Toronto. Kids love exploring the heritage buildings, watching demonstrations conducted by tradespeople, and asking questions of the costumed historical interpreters to learn more about what life was like in the mid-19th century.
Read more reviews of Black Creek Pioneer Village.
Canada's Wonderland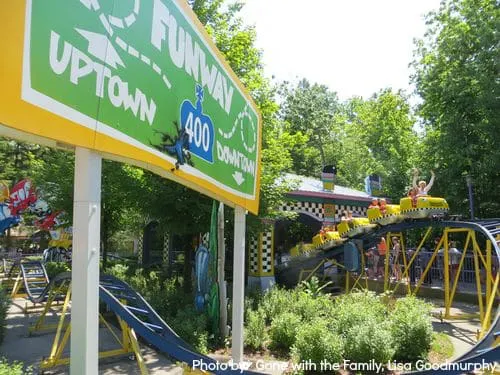 During the summer months (May – October), thrill-seekers in southern Ontario head to Canada's Wonderland, which is just a short drive north of Toronto. The amusement park has huge, adrenaline-pumping roller coasters and thrill rides with names like Leviathan and Behemoth as well as Planet Snoopy and KidzVille for the younger set. There's also a 20-acre water park featuring water slides, a lazy river, and a wave pool that will ensure that everyone stays both cool and soaked to the bone on a hot, summer day.
Read more reviews of Canada's Wonderland.
Enter to win tickets to Canada's Wonderland, lodging, and a zip line adventure!
Need a Toronto Hotel?
Our pick is the Intercontinental Toronto Centre, located centrally within walking distance of the waterfront, CN Tower, and public transit. This family-friendly hotel is quiet, spacious, and has an indoor pool kids love. Read our review of Intercontinental Toronto Centre.
Related:
Attractions in Toronto: Things to do in Toronto, Ontario with Kids
Toronto Day Trip: London, Ontario
Toronto Weekend Trip: Exploring Toronto Islands with Kids
Toronto travel tips: insider ideas for visiting Toronto with kids
Explore Toronto's kid friendly attractions | restaurants | hotels
Explore Ontario's kid friendly attractions | restaurants | hotels