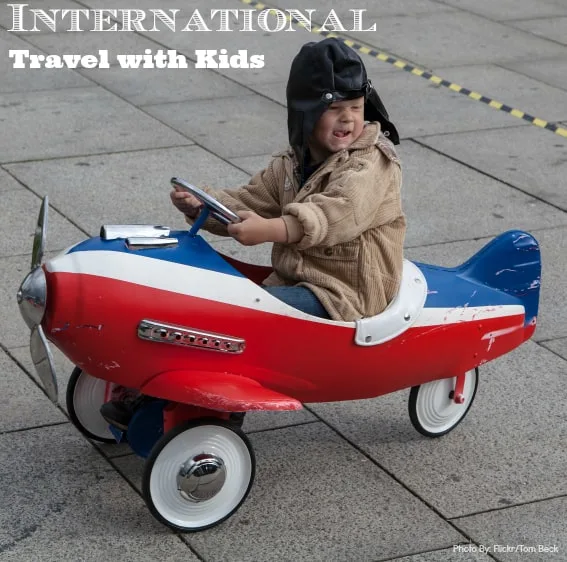 You've got wanderlust, that desire to travel the world, visit different cultures, try intriguing foods, and now want to instill that same sense of wonder in the kids by taking them on their first trip to a new country. Whether it is as simple as a hop across the border to Canada or Mexico, as relaxing as a cruise to the Bahamas, or as complex as a multi-leg journey to Palau; there are a few things need to be taken into consideration before embarking on that first international trip with kids.
Plan Ahead for Travel Documents
If you are traveling abroad with children, your entire family will need passports, even if you are just going to bordering Mexico or Canada.* Plan for a bare minimum of six weeks' processing time for passports; it's best not to try to cut that too close! Remember, too, that adult passports are good for 10 years, while child passports are good for only five. So, ensure that there is more than enough time left on each to return from the trip, with a few months to spare before renewal. Additionally, the U.S. State Department's Bureau of Consular Affairs is an excellent resource for finding out if your destination(s) require advance visas, particular vaccination requirements, or suggested medications to pack. Finally, take a picture or scan ALL travel documentation, leaving a copy with trusted friends or relatives, and emailing a copy to yourself, just in case.
*We have even more tips for getting passports for kids including details on how you might be able to get around a passport requirement to Mexico or Canada if you travel by land or sea.
Pack Those Bags Wisely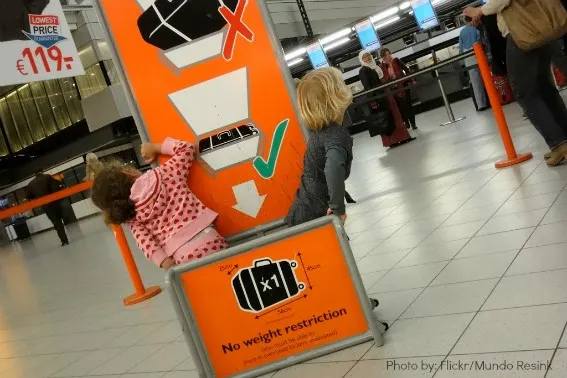 Flying to a destination or transitioning to a cruise? Pack about two full days' worth of clothes, diapers, snacks, and entertainment in carry-ons, taking into consideration the destination's weather. There's nothing like being stuck on an unexpected 10-hour layover in Amsterdam's Schiphol airport or arriving to a destination well ahead of checked baggage with nothing to wear but those out-of-season travel clothes that smell like being stuffed into a flying tin can for 12 hours with 140 close friends. Frequent family travelers recommend taking a count of all carry-on and checked bags at several points along a trip, as it can be easy to misplace a bag in a busy international transit area when dealing with travel-weary kids or language barriers.
Manage Cultural Expectations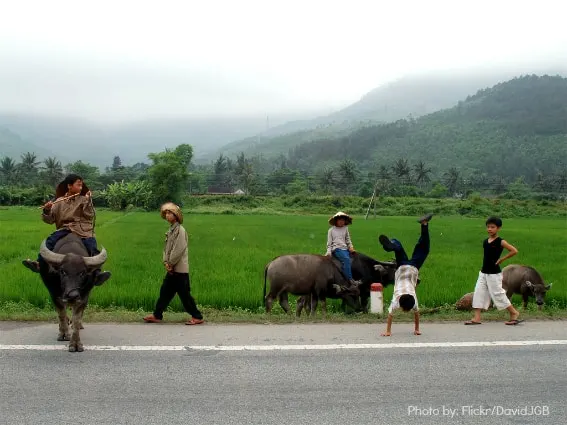 Many kids are open to new experiences and foods when presented as an opportunity to understand and be like the citizens of the country their visiting. It helps, though, to prep them ahead of time with some things they might expect to see, try, and hear when they encounter them. Encourage kids to embrace the unique differences between cultures and see, too, where they can find similarities to their own culture. Check into travel forums, ask on Trekaroo, or check out children's books from the library to get an idea of what to expect to see, hear, and taste at a destination. Navigating a foreign language? Practice with the kids! This is where the adult's attitude is key. As with anything else, they will pay much more attention to what you do than what you say. So, keep that positive sense of wonder and adventure intact and see what the family can learn together!
Overcome Jet Lag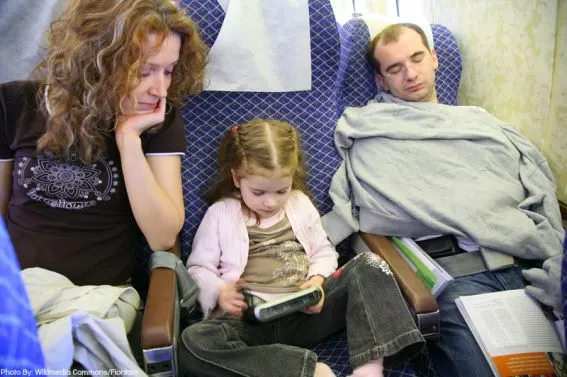 While adults can often force themselves to try to sleep when their not quite tired and keep themselves awake for a few extra hours to adjust to a new time zone, it can be much trickier to do the same with kids. Most people remark that traveling from the west to the east is easier to manage – kids may stay up later, but also sleep in later, which may be a bonus. If the itinerary needs them to adjust, though, families have the best luck with letting them go to sleep naturally, then waking them at the normal time the next day. If the need arises, due to raging crankiness or zombie children, allow for a brief nap during the day. East-to-west travel is the trickier of the two. Most travel experts say that the key to adjusting to the new western time zone is being exposed to daylight for a while when it would normally be dark in your regular time zone. Early morning wake-ups can be mitigated by using room-darkening blinds, those ever-fashionable sleep masks, or a small assortment of quiet-time activities to entertain the die-hard early morning riser. Finally, many frequent travelers rely on a small dose of melatonin to help them adjust to a new time zone more easily; talk with the family's doctor to see if it might be an option.
Navigate Planes, Trains, and Automobiles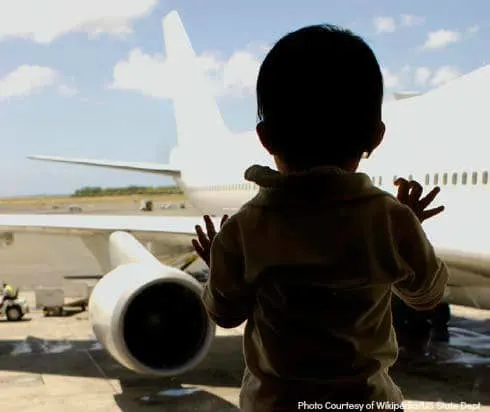 Sometimes travel plans include dealing with multiple airplanes, airport transport vehicles, trains, cars, or public transportation systems, all of which are primarily designed for adult use. Check ahead to see which type of transportation you'll be using and understand that it is unlikely your current child car seats will easily work in other countries. If an infant seat is needed, pack an extra locking clip to use on the seatbelt in taxis or cars, and have the user manual handy as well. Convertible child seats can be a mixed bag – some may be approved for use in the destination, some may not. If not, consider purchasing an inexpensive car seat upon arrival, renting one from an agency (if available), or borrowing one from a friend or relative at the destination. If the kids are of booster age, a compact, packable option like the BubbleBum inflatable booster is a fantastic option. Again, travel forums and Trekaroo families are great resources to ask for suggestions!
In the end, the challenges encountered traveling with kids to international destinations are far outweighed by the life experience they (and you) will gain from the trip! You can always lean on the advice of those who've gone before you, and, in no time, you'll be on the other side offering sage wisdom to new family adventurers.