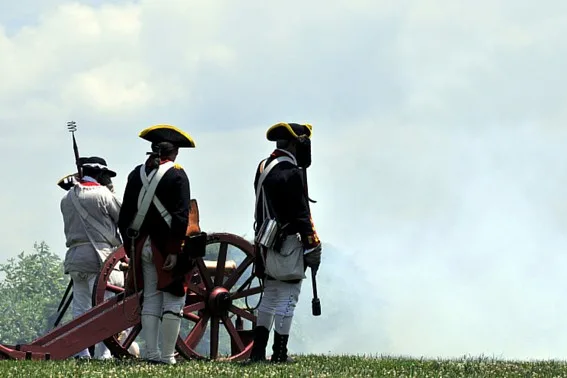 Photo Courtesy of BigStock
One of my favorite parts of being a homeschooling family is seeking out the opportunities to experience hands on activities. I love to see them light up when we connect the dots between learning and knowing. Field trips are a wonderful way to connect those dots for kids and to touch on all types of learners. Northern Virginia has many avenues that can be explored and is probably best known for its rich history. While visiting Washington D.C. to check out all the monuments, museums, and historic sites in our nation's capital, be sure to stop over to experience all the historical treats Northern Virginia has to offer as well. Don't miss these field trip tips to Northern Virginia.
Fredericksburg – Rich History from George Washington to Stonewall Jackson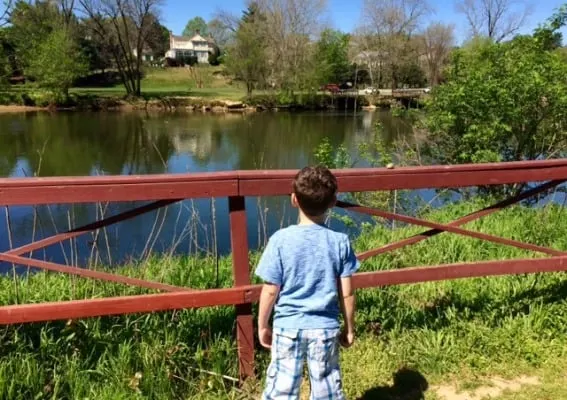 Photo by: Michelle Carbone
Located about 40 minutes south of D.C., Fredericksburg begins the history of our nation as the boyhood home of George Washington. Here kids can explore Ferry Farm with an interactive iPad tour, watch an active archaeological dig, and throw a stone across the Rappahannock as it is rumored George did in his time. Period appropriate guides at Hugh Mercer Apothecary Museum, Rising Sun Tavern, and the Mary Washington house entertain the kids with their stories from colonial times. For Civil War history, the Fredericksburg & Spotsylvania National Military Parks are a great place to see since there are four parks that each detail memorable events in Civil War history. The Battle of Chancellorsville offers a wonderful video at their Visitor's Center that details the battle as well as some amazing dioramas. Kids can also visit the site where it is believed Stonewall Jackson was shot.
Wondering where you should go for a snack in Fredericksburg? Here's a Guide to visiting Fredericksburg, Virginia with the Family.
Alexandria – Early United States History Unveiled Through Archaeology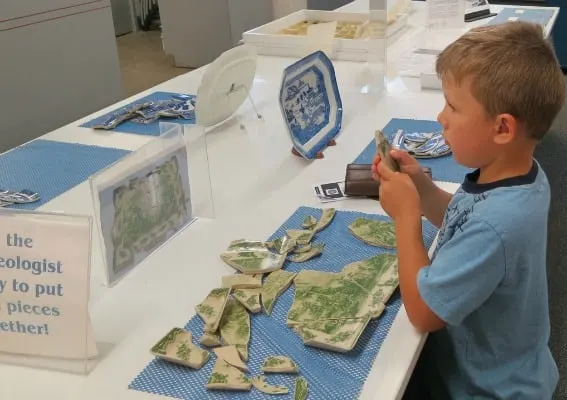 Photo by: Melissa Moore
Closer to D.C., Alexandria is best known for Mount Vernon. Mount Vernon is an amazing all day field trip and they have thought of everything. From the fife players greeting visitors at the entrance to the 4D video inside the museum, Mount Vernon is a splendid look at colonial life. Kids are able not only to see things up close inside the museum, but walk the gardens and view the farm animals outside. Nearby, Fort Hunt has remnants of batteries built in the 1800s that were designed to protect D.C. from invasion that kids can still climb. In addition, visit the Alexandria Archaeology Museum in Old Town located inside the Torpedo Arts Factory for a hands on opportunity for kids to delve into the archaeology of the area from the Civil War.
Considering a visit to Mount Vernon? Trekaroo has a Road School Guide on Can't Miss US History Field Trips around Washington D.C.
McLean – Junior Rangers Discover the Patowmack Canal System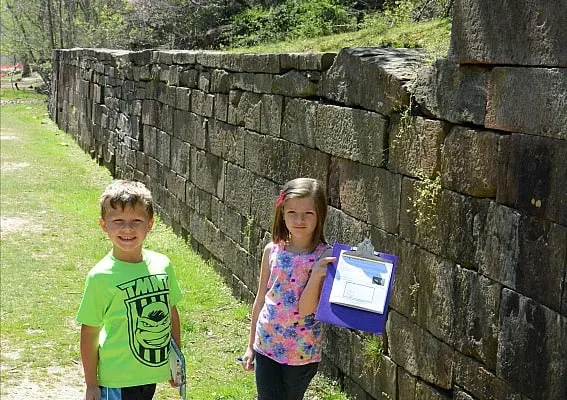 Photo by: Melissa Moore
One of the most amazing sights in Northern Virginia is the falls at Great Falls National Park; visitors forget that they're so close to the monuments of D.C. and in the middle of such a busy suburban area. At Great Falls, there is a wonderful Visitor's Center where kids can learn about the lock system that was funded partially by George Washington in 1785 to allow the Potomac to be navigated as far as the Ohio River Valley. The Visitor's Center has several interactive displays including pieces of the old Patowmack Canal system and a great Junior Ranger booklet too.
Where else can you earn a Junior Ranger badge in Virginia? Here's a List of Places to Become a Junior Ranger in Virginia.
Manassas – Helpful Rangers Explain the Civil War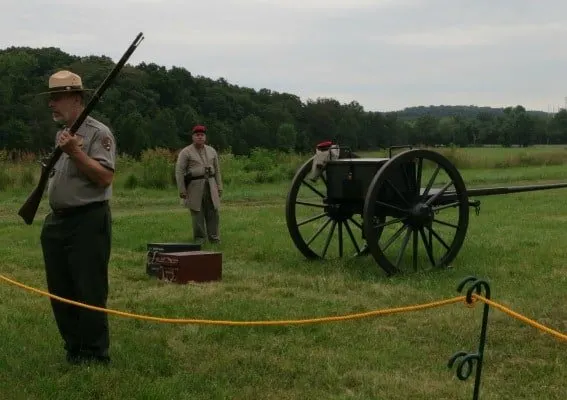 Photo by: Melissa Moore
The Manassas National Battlefield Park is a sprawling area located about 30 minutes west of D.C. and is home to two battles of the Civil War. The Visitor's Center offers various artifacts found around the grounds of the park as well as a video detailing the battles held on the very fields that visitors can tour today. Children can romp around the fields, visit the Robinson House still standing over 150 years after the war, and see the carvings in the wood floors made by patients at the Stone House, which was used as a hospital during the battles. The park rangers here are excellent with children and are usually stationed throughout the buildings at the park.
Looking to spend a few days exploring the history of Prince William County? Trekaroo has a Road School Guide to Civil War and American History in Prince William County
Tips for Making the Most of Your Visit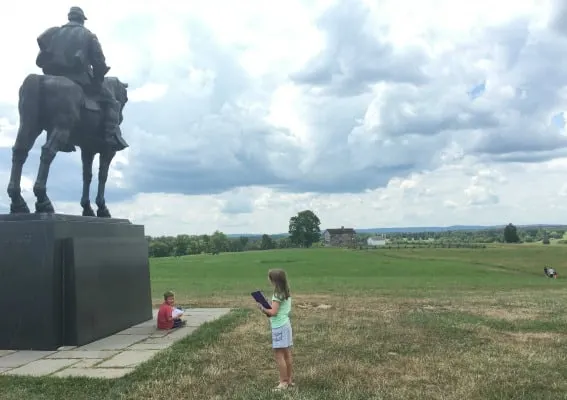 Photo by: Melissa Moore
Bring a picnic lunch in a small backpack. Most sites have plenty of places to sit, relax, and lunch!
There are numerous Junior Ranger programs at the National Parks sites in the area, so be sure to note which ones your kids would like to complete.
Listening to audio books in the car is a great way to help emphasize the period time which you are studying; audio books are also a great distraction if/when you encounter traffic slowdowns.
Visiting between mid-September and April are the least busy times.
Be sure to check each historic site's webpage (or Facebook page) to see if they are offering any special homeschooling event during your visit. Many places offer different activities just for homeschoolers throughout the year such as Civil War Camp and a George Washington Birthday Party.