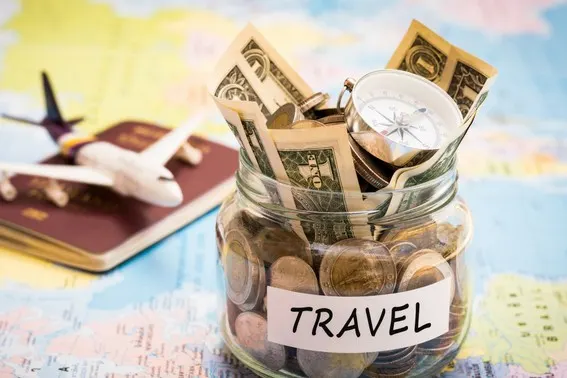 It may be easy to book a hotel room, but it's rarely the most economical. Consider how most families spend a third to half of the cost of their trip on accommodation alone; lodging is one area that you could save big. Check out these budget travel tips to save big time on lodging.
Photo by: Bigstock/surasaki
Budget Travel Tip #1: Don't Look to Hotels Only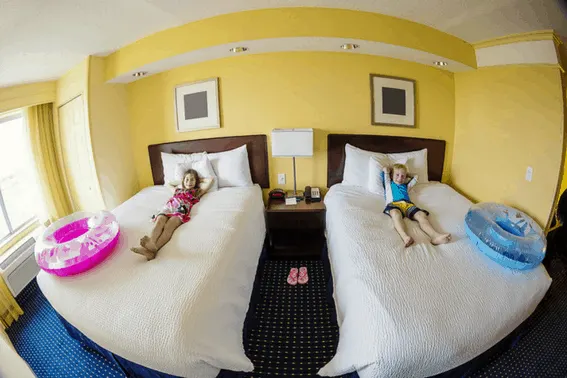 Photo by: Bigstock/yobro
Book a house or condo directly from the owner on sites like Homeaway.com, Vrbo.com, or book a timeshare rental from Redweek.com or DISboards (Disney Timeshares). It may take a little more effort and back and forth communication, but your per night costs are usually significantly lower than staying at a hotel. Even if you pay the same price, you forego maid service in exchange for more space and a kitchen. Kitchen facilities allow you to save big time on eating out. Plus you'll have space to stretch out.
"We got an entire house 15 minutes from Disney in a gated community for $80 (including taxes, fees, etc) in peak season by booking a rental directly" – Superoo Mamacheaps.
"We saved over 50% doing this and stayed in the brand new Bay Lake Towers last year right near to Magic Kingdom." – Superoo Meb123
Going to a big city? Look into renting a unit at a luxury apartment. If you know someone living in one, you can ask them to check into it for you. Otherwise, call the leasing office and they will sometimes rent out their guest unit at a significant savings from an equally luxurious hotel.
"Chicago's modern apartment complexes. Many of them offer rooms for rent for guests of residents and much better prices than hotels. For example, Streeter Place near Navy Pier is one of the premier modern apartment complexes just off the Mag Mile. They offer 2 bedroom suites with full kitchen for far less than you'd pay a dumpy hotel for. The full kitchen will allow you to save on meals and you can enjoy all the great amenities while you stay, including outdoor pool, full gym, hot tub, sauna, pool tables, free wi-fi and business center. " -minniemom
Budget Travel Tip#2: Try a Home Swap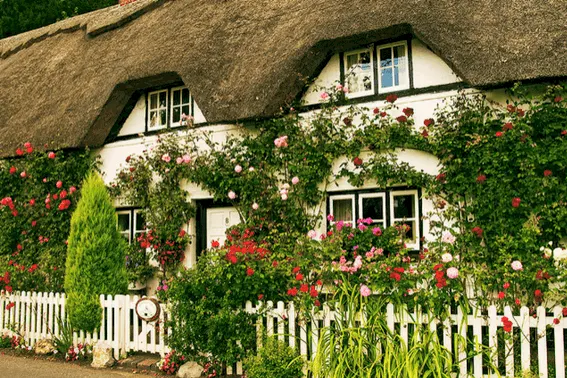 Photo by: flickr/anguskirk
No payment for accommodation? That's correct -if you're swapping homes with another family. Pay a registration fee of between $100 and $200, and then you're free to contact members in other states and even countries around the world. When you exchange with a family who have kids the same ages as yours, you arrive to find age-appropriate bikes and toys plus the added benefit of not having to lug around toys and other kid gear. Some families also exchange cars and pets. If you're flying, you might be able to work out a car exchange and save on that.
Contact HomeLink International (www.homelink.org), Intervac (www.intervac.com), or the HomeExchange (www.HomeExchange.com) featured in the popular movie The Holiday where Kate Winslet swaps her English cottage for Cameron Diaz's L.A. palace, sans kids of course. We're waiting for the sequel. -by Kate Pocock
It may take a little time to warm up to the idea, but everyone I know who's done it raves about the experience. Think about how you'll save more than 1/3 of your vacation costs by doing a home exchange.
"We've had a great time meeting new families and living in absolutely lovely homes by participating in home exchanges. In addition to great vacation memories, we also have lifelong friends as a result."

– Cavaletta, Superoo and Destination Guroo for Southern Florida
Budget Travel Tip #3: Sign Up for Deals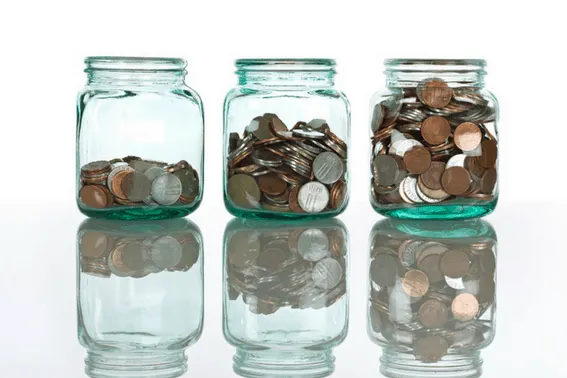 Photo by: Bigstock/lightkeeper
Sign up for deals from resorts and hotels you've got your eye on.
"I have found some of my very best deals right through the resorts themselves. If you have an eye on a place and have a little flexibility, be sure to sign up for their newsletters. Some have special newsletters called the Last Minute Club. When hotels/resorts get a last-minute cancellation, they spread the savings on to you. Sometimes they offer things like "one day sales" for their loyal customers and you can snag a great rate." – BAT
Budget Travel Tip #4: Try a Hostel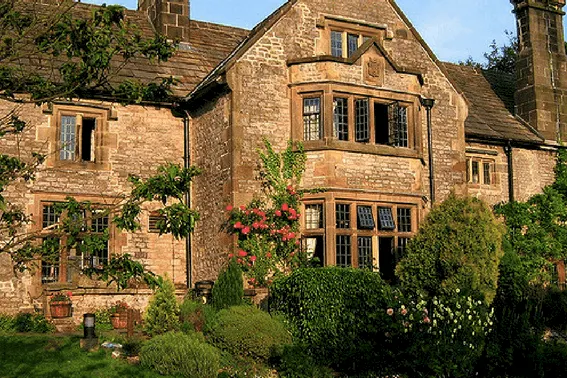 Photo by: flickr/JR P
Today, friendly "youth hostel" accommodations aren't just for roaming backpackers. Many Hostelling International (HI) properties now offer family rooms that sleep up to five (or even six) with a warm family atmosphere. A big plus is that hostels also offer TV lounges, internet access, game rooms with pool tables or video games, laundry facilities, and often a cafe or cafeteria. Many offer airport shuttle services, local tours and activities such as wildlife watching or biking along parkland trails.
For example, there's a family room at Point Reyes Hostel in California, just two miles from the Point Reyes National Seashore. Rates start at $60 for a double bed and a trundle bed and bunks for kids. Become a member of Hostelling International (kids 17 and under are free) and get an additional $3-per-adult discount along with coupons for buying with local merchants and future free stays. Visit www.hihostels.com to pick from hundreds of choices: from a hostel with family facilities in Niagara Falls to a cabin besides rushing Athabasca Falls in Jasper National Park, Alberta. But be warned, these family rooms are often so popular, it's good to book months ahead. – Recommended by Kate Pocock
Budget Travel Tip #5: Rent an Entire Villa
For ultimate space and privacy, especially if you're vacationing as an intergenerational group or have a pack of kids, rent a villa or vacation home. This option gives everyone breathing room and will come equipped with practically everything you need. Ask for interior and exterior photos and google the property to make sure that your rental abode is not in the middle of nowhere (unless that's what you want!). Sites such as www.homeaway.com and www.vacapedia.com make it easy by listing pet-friendly homes or best beachfront locations amongst thousands of choices.
Friends recently used www.vrbo.com to rent houses by the ocean in Spain and in British Columbia for family vacations. They wanted to buy both for keeps! A Trekaroo family recently rented a five-bedroom house (that slept 13) for two weeks in Scottsdale, Arizona for $3,000. Crazy!
Budget Travel Tip #6: Go Camping Cabin Style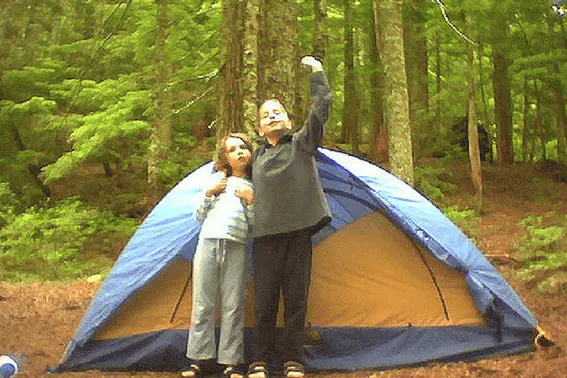 Photo by: flickr/Michael Newton
If you really can't fathom life in a tent with three children under five, opt for alternative park accommodations. Rent a cabin or canvas yurt. At Allegany State Park in New York State, for instance (named in 2007 as a Top "Amazing Spot" in the nation), each of the seven Fancher Cottages (located in the historic Quaker Area of the park) sleep six, complete with bathrooms, shower, furniture, appliances, pillows, bedding, cooking utensils, dishes, and coffeemakers. Many KOA campgrounds have homey log cabin accommodations. Even some big cities have campgrounds within driving distance so you can see the sights and still sleep by a lake.
For Europe, check out www.canvasholidays.co.uk for inexpensive luxury tents with kitchen and loo. We toured Brittany this way with three kids ages three, five, and seven. At one place, Madame came across the lawn of a château campground with chicken and fries under a silver dome.
Looking for something more luxe? Check out these 15 luxe trips that won't break the bank.
Featured photo by: Bigstock/surasaki