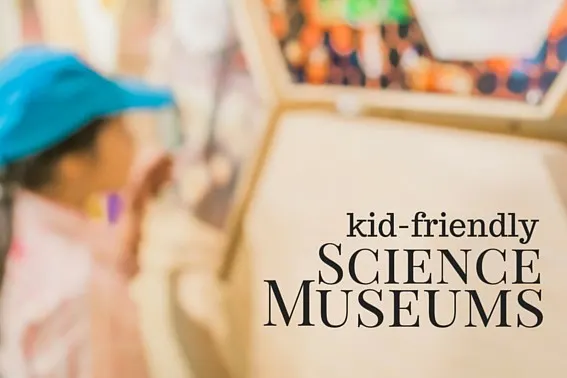 Photo by: Bigstock/Coffmancmu
I have several degrees in various scientific disciplines and worked for a number of years as a scientist. But when it comes to teaching my kids about science, I'm still really intimidated by the idea! Luckily, we live in the United States where there are so many great science museums to help us educate our kids! So many, in fact, that we couldn't cover them all in Trekaroo's Top 10 Science and Technology Museum list! Science museums are such a great way to help kids learn while they are having fun at the same time. Here are some more Trekaroo kid-friendly science museums.
California Science Center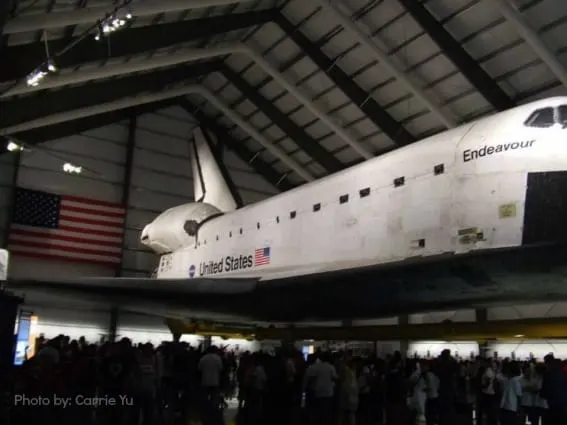 The California Science Center is such a fantastic place for families. It's located in Los Angeles's Exposition Park and admission to this amazing museum is free! You can't beat that for a good deal. This museum is full of great exhibits, including the Space Shuttle Endeavour. You and your kids can get up close with this piece of American history and learn about the US space program. The California Science Center has tons of other interactive and educational exhibits as well, including areas for kids seven and under to play and learn.
Museum of Science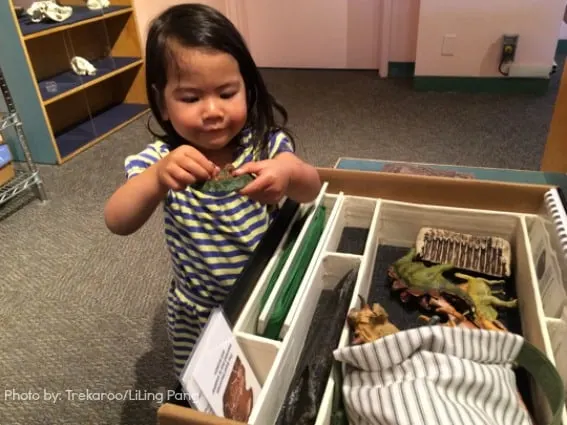 Trekaroo families cannot say enough good things about Boston's Museum of Science. It's housed in a historic building and is stuffed full of exhibits that encourage kids to get into the action and learn by doing. It has an area for kids 8 and under, so little ones won't be bored. Parents love the museum as much as their kids do! Boston has a lot of museums and places to visit, but this one is a do-not-miss for families traveling to this beautiful city.
Science City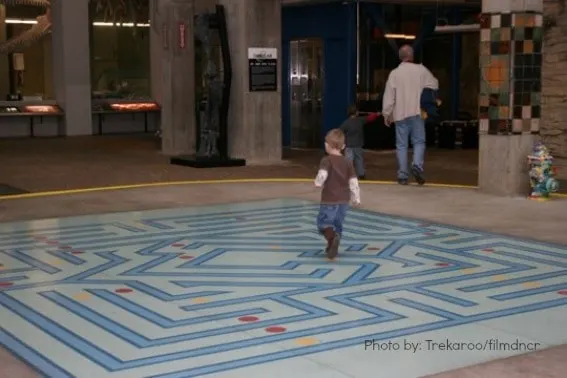 Science City, in Kansas City, Missouri, operates with a "please touch" philosophy. Families are encouraged to get up close to the exhibits and learn through interacting. Science City is located in Kansas City's historic Union Station, and one of the exhibits covers the history of the American railroad. There are also animals to meet, dinosaur fossils to dig up, science shows to watch and much, much more.
The Field Museum of Natural History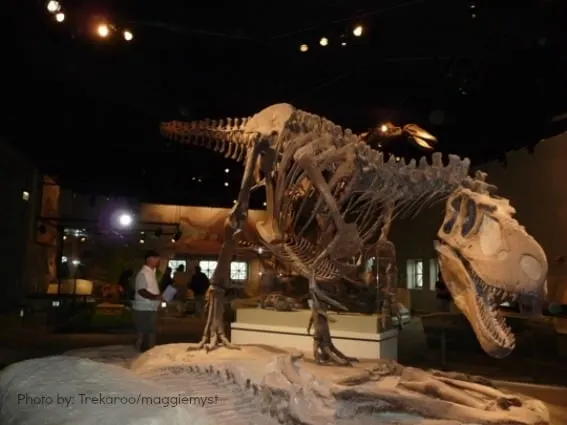 If you are in Chicago and don't go meet a girl named Sue, you are missing out! Sue is the largest, most complete T-Rex skeleton ever discovered, and she's just one of the treasures of the The Field Museum of Natural History. From Ancient Egypt to animals, the Field has so many exhibits to explore and so many opportunities for learning. Be sure to schedule lots of time for the Field, it's huge!
La Brea Tar Pits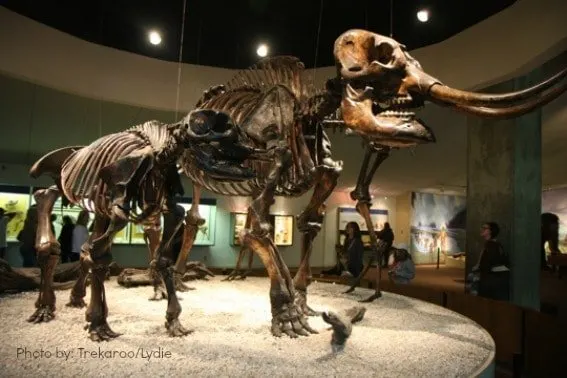 If your kids are into prehistoric science, don't miss the La Brea Tar Pits and the adjacent Page Museum. Check out displays of over one million fossils of animals that got stuck in the sticky goo! Learn about now extinct animals that used to be native to North America- like camels and special North American horses! You might even have the opportunity to see scientists who are still working on the site to find and identify new fossils. And, did you know that it's not tar bubbling up in these pits, but asphalt?
Natural History Museum of Utah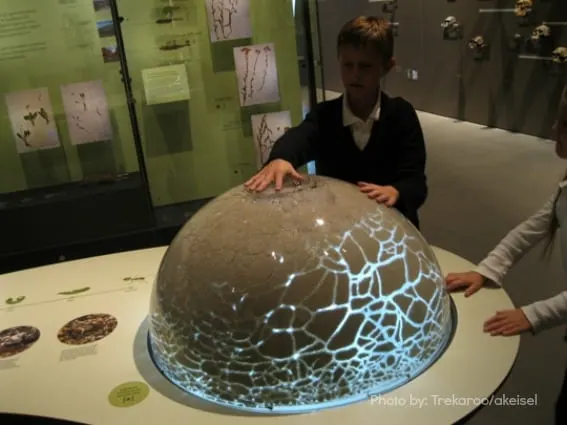 Dinosaurs! The Great Salt Lake! An indoor three-story canyon! Hiking trails just outside! The Natural History Museum of Utah has only been open for a few years but already has so much fun stuff for families to do and see. You can learn about the ancient people who lived in the area, see if you can build an earthquake-proof building, discover bones, and look at gems, all while learning about the science and history of the local area. There's also a special area for younger kids, where they can look at local insects, play in a pond area and crawl through underground tunnels.
Penn Museum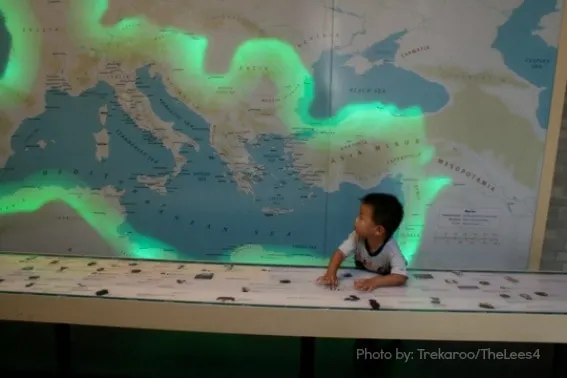 The Penn Museum in Philadelphia is dedicated to the scientific disciplines of archaeology and anthropology. You will travel both through the world and through time as you wander the exhibition halls and check out all the amazing displays of artifacts from Egypt, China, Iran, Greece, and many other countries. Special exhibitions are also always on display, so there's something new to see every visit. Trekaroo families recommend this museum for families with kids ages 6 and up.
Carnegie Science Center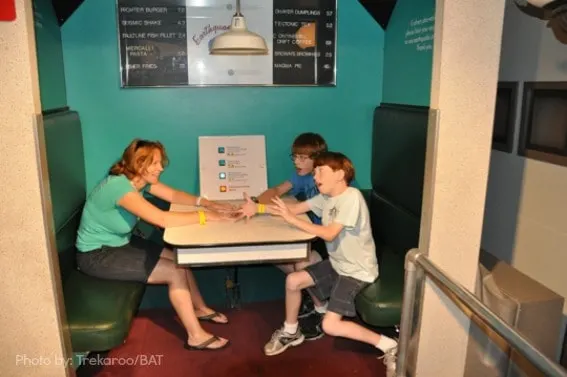 Do you have a budding astronaut in your household? Someone who loves sports? A fan of robotics? A lover of model trains? Pittsburgh's Carnegie Science Center has something for all of those people and more. It's home to a two-story model of the International Space Station, Highmark Sports Works (with 30 interactive exhibits), a model train railroad, and villages showing local history from the 1880s to the 1930s, and the world's largest permanent robotics exhibition. It's also home to the USS Requin submarine, an Omnimax, a planetarium and a special play area for small kids.
National Museum of Natural History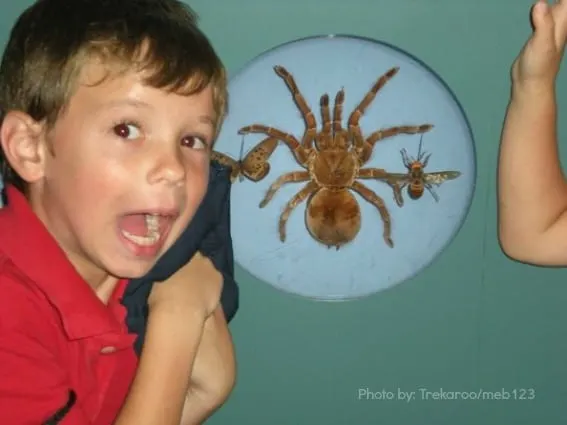 The National Museum of Natural History in Washington DC is a part of the Smithsonian system, so admission is free! At this museum your family can see both permanent and visiting exhibitions. Although the fossil room is under renovation and will be closed until 2019, you can still see dinosaurs in the special Rex Room! You can also learn about the life of early humans, explore the oceans of the world, and get up close to the Hope Diamond! If you love butterflies, come visit the butterfly room and make some fluttering friends (this exhibit does have a small fee). There are also a number of hands-on activities located throughout the museum including a forensic lab where your family can take a shot at being a forensic anthropologist!
What is your family's favorite science museum/location? Leave us a comment below and let us know what we missed!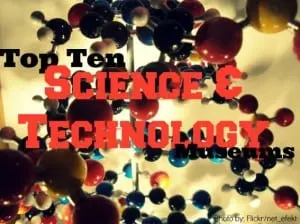 Be sure to check out the Top 10 Science Museums as voted by Trekaroo families; they are a great compliment to this fun list.