Islands in the Midwest? Yes, indeed! The Great Lakes region is scattered with plenty of islands, but we've narrowed down those worthy for your family. Whether your family prefers roughing it on a deserted island or enjoying a full resort experience, one thing's for sure – you may never want to leave!
Manitou Islands, Michigan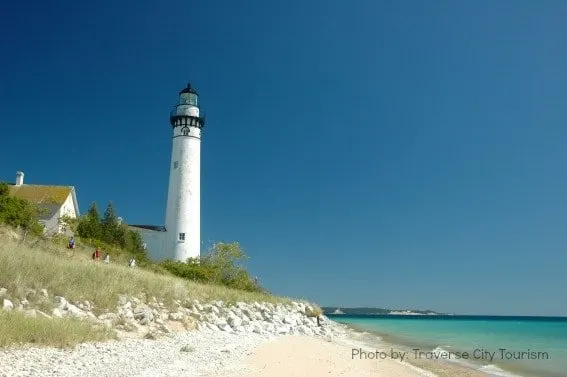 As part of the Sleeping Bear Dunes National Lakeshore, the Manitou Islands are worthy of your attention. If you're game for a wilder experience without many amenities, then North Manitou Island is for you. But for a tamer experience, South Manitou Island beckons with its lighthouse, small village near the docks, and shipwrecks. Both islands are hotel and restaurant-free, so be prepared to bring your own food, camping gear, and your sense for adventure.
If you're around Sleeping Bear Dunes, a stop by Traverse City is worth it.
Put-in-Bay, Ohio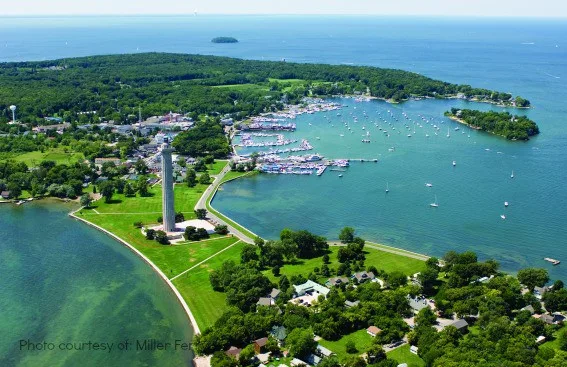 Spend the day visiting this Lake Erie Island that boasts tons of fun for families. A stop by Perry's Cave Fun Center is a must with the unique butterfly buseum, mini-golf, gemstone mining, and more. Consider a visit to Crystal Cave which showcases the largest geode in the world, or peer out from atop the 352' tall Perry's International Peace Memorial. Adventure-seekers will enjoy the plethora of activities offered at Put-in-Bay including kayaking through limestone cliffs, parasailing, spelunking in the world's largest geode, charter fishing, cycling, or hiking. Familes should also explore nearby Kelleys Island that showcases the world's best example of glacial grooves and a gorgeous off-the-beaten-path beach.
Madeline Island, Wisconsin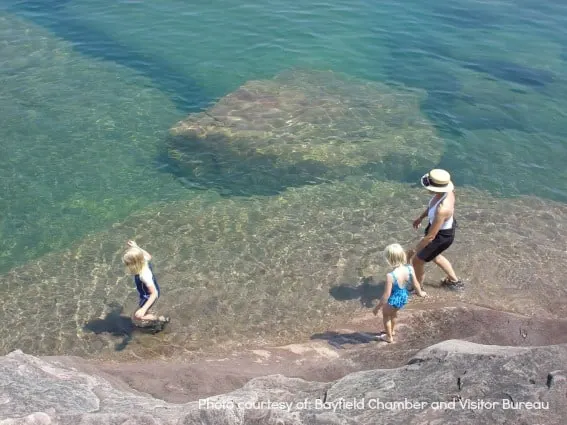 The largest of the Apostle Islands, Madeline Island, has a small town with with two campgrounds and a beautiful sand beach that stretches 1.5 miles, perfect for swimming, canoeing, and kayaking. Madeline Island is known to be the spiritual homeland of the Ojibwe people, and families can learn more about this fascinating tidbit and also about the area's rich history at the Madeline Island Museum. Interested in exploring the other 20 Apostle Islands? Access these unspoiled islands by renting a kayak, sailboat, or powerboat charter, or by going on a tour boat; you'll be rewarded with opportunities to camp under the stars while exploring a historic fishing camp, sea/ice caves, or nine historic lighthouses!
Visiting the Apostle Islands made the list of top ten things to do with families in Wisconsin. Read on for more ideas.
Washington Island, Wisconsin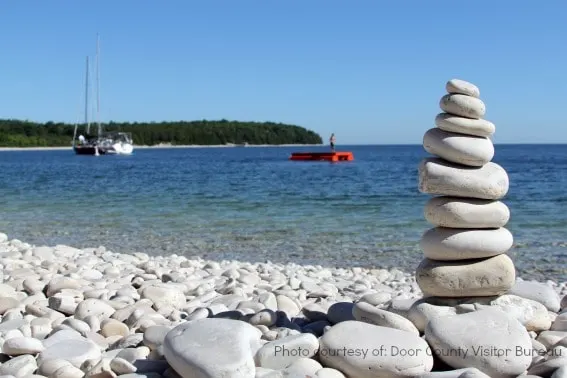 Located in Door County and set amidst a rural and forested landscape, Washington Island provides the perfect backdrop for your vacation. Horse riding and biking is welcomed and ideal with no stoplights and speed limits no faster than 45 mph. Local art is showcased at a former schoolhouse, the Art & Nature Center, while the history of farming and fishing on island is documented at the Farm, Jacobson and Maritime Museums, and the Historic Washington Island Dairy. Smell the lavenders wafting through the air? It's not your imagination – Washington Island is home to one of the largest lavender farms in Wisconsin. Looking for a unique stay? Try a farm stay vacation at Tipping Bucket Farm with a farm-to-table restaurant and animals such horses, sheep, goats, chickens, rabbits, peacock, and pigs.
Interested in other farm stays across the nation? Here are some of our favorites.
Mackinac Island, Michigan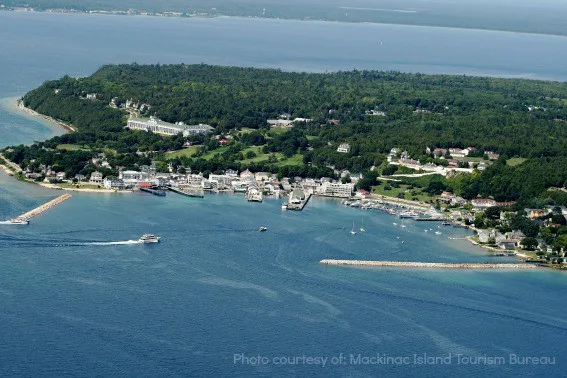 The picturesque town of Mackinac Island allows families to step back into time where the preferred and only mode of transportation is by horse or bicycle. Whether your idea of a perfect island vacation includes strolling amidst butterflies in a butterfly houses, learning history at Fort Mackinac, getting the lay of the land by horse-driven carriage ride, hiking in the majestic forest in Mackinac Island State Park, or doing absolutely nothing at all, this popular Midwest island will surely please. Whatever you do, don't forget to grab some fudge! Pick your choice of lodging between the family-friendly Mission Point Resort, the iconic Grand Hotel, or conveniently located downtown Lake View Hotel.
Mackinac Island made our list of top ten things to do in Michigan. See what else made the cut.
Dreaming of other islands? Check out these pin-worthy island destinations.