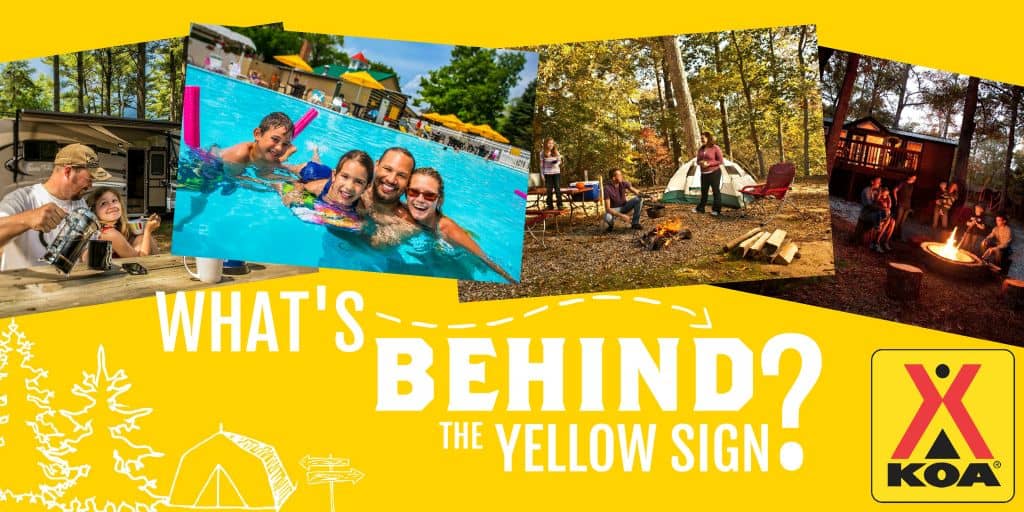 If you've ever taken a road trip anywhere in the US or Canada, you've probably seen the ubiquitous yellow sign along the road. And if you've never stayed at a KOA, you've also probably wondered, "What's behind that yellow sign?" This May and June, we are sending 15 bloggers and writers, along with their families, out into the great outdoors to discover the secrets and fun behind a family vacation at a KOA Kampground.
From veteran campers with all the best gear to families who've never camped a day in their lives, KOA offers something for everyone. Families at KOA Kampgrounds can take advantage of three unique types of stays including campers on a road trip journey, campers on a location-based holiday, and even resort campgrounds for families seeking the ultimate vacation splurge. Choose the type of KOA that's right for you depending on whether you're passing through, staying a few days, air considering our KOA your ultimate destination. We'll be highlighting 15 unique and fabulous family adventures at KOAs across North America this month, so bookmark this page or follow us on social media with #CampKOA to stay in the loop.
Looking to get away with your family? Win a KOA camping trip good at any KOA Kampground!
column content 1