Last Updated on
Trekaroo generates revenue from purchases made through links to our partner brands.
If you want to see Colorado at its grandest, Rocky Mountain National Park is a must. It truly encapsulates the beauty and diversity of the Rockies. As Rocky Mountain National Park gets ready to celebrate its 100th Anniversary, its endless family activities deserve to be showcased.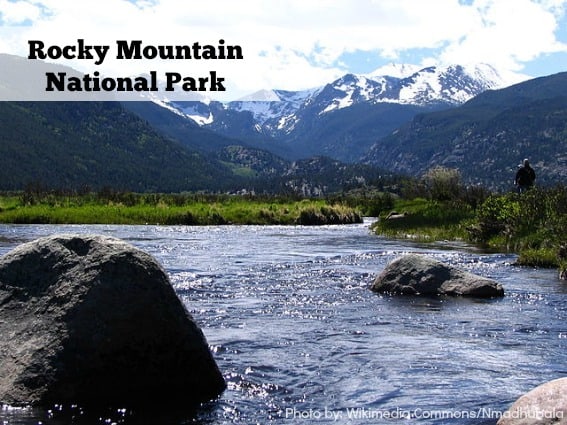 When to Visit Rocky Mountain National Park
Rocky Mountain National Park is open year around, although the winter months are more limited for driving, open trails, and camping. I have found the best time to visit Rocky Mountain National Park is between mid-June and September. The prices might be higher but the weather is the best. While the weather and snow conditions can make April, May, and early June hit or miss, these are popular months to visit and easier on the pocketbook than later in the year.

Sponsored by YMCA of the Rockies: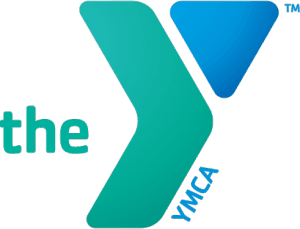 YMCA of the Rockies' Estes Park Center is a family vacation destination located in Estes Park, Colorado. They feature a variety of family cabins and lodges available to rent on 860 acres of beautiful mountain views surrounded by Rocky Mountain National Park. YMCA of the Rockies has been a premier location for family vacations since 1907. Whether your family loves horseback riding, zip lining, hiking, biking or crafting, there is always something to do at YMCA of the Rockies. ymcarockies.org
Great Rates & Deals: Free Breakfast with lodge stay OR Free Day Pass (or $15 off lodging) with Y Membership
Things to do with Kids at Rocky Mountain National Park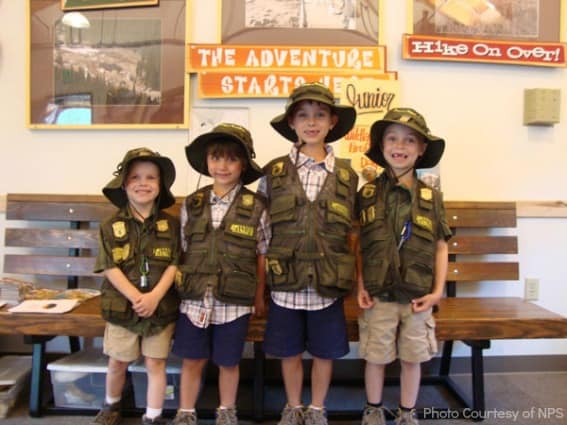 Become a Web Ranger and Junior Ranger
A great way to get kids excited about a trip to Rocky Mountain National Park is to have them become Web Rangers. This feature of the National Park Service website enables kids of all ages to be educated about the park and wildlife from home. They can even earn a certificate by completing activities online.
Upon arriving at the Rocky Mountain National Park stop into the Junior Ranger Headquarters, located at Moraine Park Discovery Center, to pick up a free Junior Ranger activity booklet. When kids complete the booklet and share it with a Park Ranger, they will receive an official Rocky Mountain National Park Junior Ranger badge.
We've got the inside scoop on the Junior Ranger Program at National Parks.
Day Camps
The YMCA of the Rockies has a huge number of programs for kids. Day Camps are from 8am-3pm for kids from kindergarten through eighth grade and cost about $30 per day. These camps are more than "child care," they provide true outdoor adventures for kids just like they would get at a traditional summer camp – horseback riding, swimming, arts, crafts, hiking, survival skills, and so much more. YMCA of the Rockies also offers specialty camps for kids who are very interested in certain activities such as archery or horseback riding. A YMCA Membership is not necessary to participate in these activities.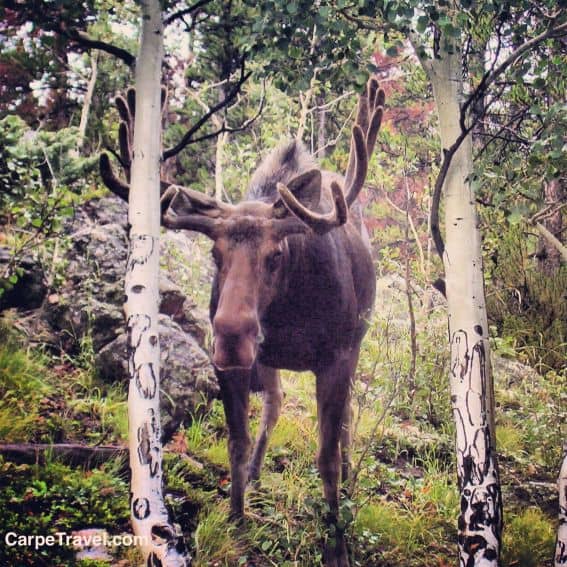 Take a Scenic Drive
Trail Ridge Road is one of 10 of America's Byways and a nationally designated All American Road. The road consists of 48 miles, starting in Estes Park on the east side of Rocky Mountain National Park and ending in Grand Lake (or visa versa depending on where you start). The road reaches an elevation of nearly 13,000 feet so its advisable to have water in the car. The only real stop on the road is at the information booth at the summit. It's worth stopping to stretch those legs, talk to the park rangers, and see the views. Trail Ridge Road is a very popular drive that can get congested during the summer months. On the bright-side, slowing down just allows for a little more time to soak in the sights.
NEED TO KNOW: Old Fall River Road, a historic dirt road built between 1913 and 1920 is often closed in the winter time.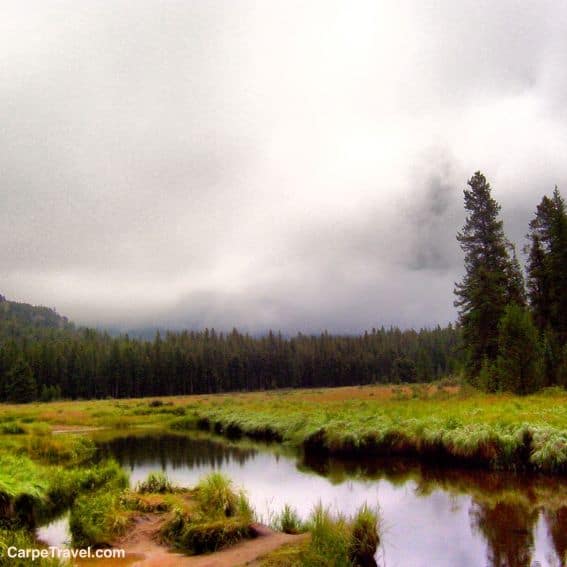 Hiking with Kids 
If you can get off the road and onto a trail, you're going to see an entirely different side to Rocky Mountain National Park and nature at its best. There are more than 355 miles of hiking trails for hikers of all abilities. Trails range from easy, flat lakeside strolls to VERY difficult mountain peak climbs. Here are few great family-friendly hikes.
Emerald Lake is about three miles round trip. It starts at the Bear Lake trailhead in Rocky Mountain National Park and passes two additional lakes, Nymph Lake and Dream Lake, before arriving at Emerald. It's a popular hike so go early to avoid crowds.
Cub Lake is a longer hike (about four and half miles round trip). It is a great hike and a popular one as well. It begins from the Moraine Park area.
Coyote Valley Trail is a one-mile trial and a great spot to see elk and moose, especially during the early morning and early evening hours. It is located on the west side of the park, five miles north of the Kawuneeche Visitor Center. The trail is both stroller and wheelchair accessible.
Sprague Lake is about half-mile-long trail and has some great views of the Continental Divide. There is also a backcountry camping site located in the area if you want to be a little more adventurous. The hike is located on Bear Lake Road, one mile west of the Park and Ride shuttle bus parking lot. The trail is both stroller and wheelchair accessible.
Holzwarth Historic Site is about a mile long, and unlike some of the other hikes that are more nature focused, Holzwarth enables hikers to check out a historic homestead cabin and 1920's dude ranch located in the Kawuneeche Valley. It's located 8 miles north of Kawuneeche Visitor Center on Highway 34.
Fishing
With several lakes at Rocky Mountain National Park you'd think you could easily pull over and cast a line but this is not the case. Many of the lakes are not open for fishing. However, the ones that are open are amazing. A few great spots include Dorsey Lake, Roaring River, and Fern Lake, which are off the Long Lake trail head and Ouzel Lake located off of the Wild Basin trail head.
NEED TO KNOW: Before you go fishing at Rocky Mountain National Park you need to make sure you have a valid Colorado fishing license. It's required for people over the age of 16 years. It's pretty easy to obtain, just visit the Colorado Division of Parks & Wildlife website to pay and print out your license.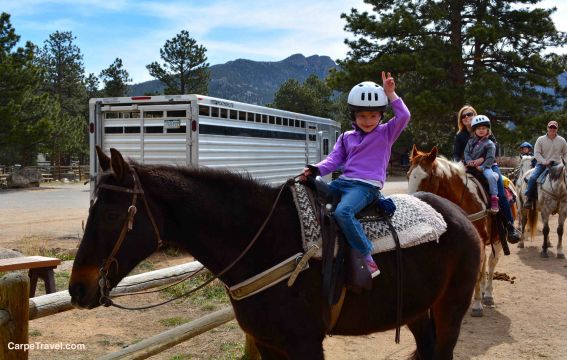 Horseback Riding
Driving or hiking through Rocky Mountain National Park are great ways to see the park, but saddling up and riding through the park is quite another. There are several guided rides for families that include riding, fishing, and seeing the sights. Check out Jackson Stables in Estes Park, we had a great time with them!
Where to Stay in Rocky Mountain National Park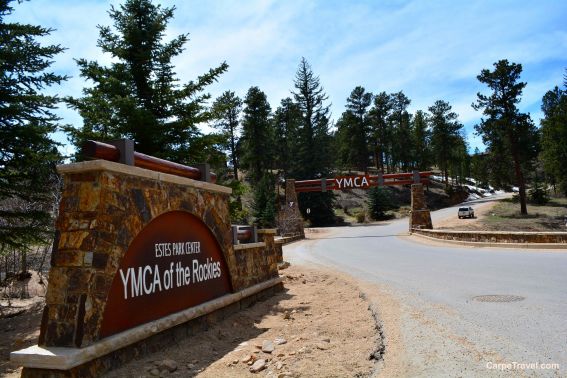 There is no lodging inside Rocky Mountain National Park but there are a lot of options outside the park in Grand Lake, Estes Park, and surrounding areas. Camping in Rocky Mountain National Park is very popular and a lot of fun but it does get crowded, especially on long weekends. However, with 265,200 acres and several campgrounds, it's a big place and solitude can easily be found. Plan on reserving a campsite in advance as they do fill up quickly. The same is true for lodging outside of the park. One of my new favorite places to stay in Rocky Mountain National Park is the YMCA of the Rockies. It's an amazing spot for families.
 Read our tips on securing a camping spot at national parks, including Rocky Mountain National Park.

Have you visited Rocky Mountain National Park? What are your favorite things to do?
Check out Elaine's travel adventures & tips at CarpeTravel.com.
Disclosure: This post sponsored by YMCA of the Rockies