November is a rough month for us here in Seattle. When the sun bothers to shine at all, night still arrives just after 4:00pm.  And, it rains constantly. I always manage to power through though, because just after November is December! In Seattle, that means lots of lights up everywhere, shopping in the city, and drinking lots of Starbucks holiday beverages in festive red cups. And, there's suddenly so much to do in Seattle that you barely even notice the rain anymore. Hurray for holidays in Seattle! To keep you and your family entertained in December, here are some of our favorite Family Holiday Events in Seattle.
The Best Family Holiday Events in Seattle
Updated for the 2017 Season
Teddy Bear Suite at the Fairmont Olympic Hotel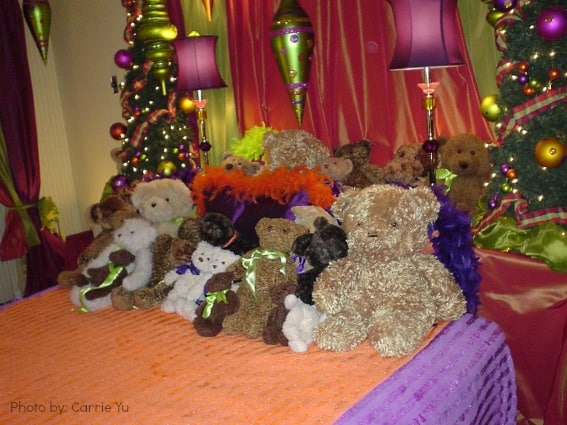 Visit the Teddy Bear Suite in the lovely Fairmont Olympic Hotel in downtown Seattle. Your kids will be in awe from the moment you walk into the Fairmont lobby, as it's decorated with gorgeous trees, wreaths, and gingerbread. After a short ride up the elevator, you'll be ushered into a suite of rooms with teddy bears of every shape and size. Your kids will love hugging lots of new friends and parents will have a great time snapping lots of pictures of the kids in this beautiful setting. On your way out, grab a candy cane and consider making a donation–the Teddy Bear Suite raises money for Seattle Children's Hospital. The Teddy Bear Suite is open from 10am-6pm daily (including Christmas!) from November 23 through to December 26, 2017.
Find the best hotel deals in Seattle!
Gingerbread Village at the Sheraton Hotel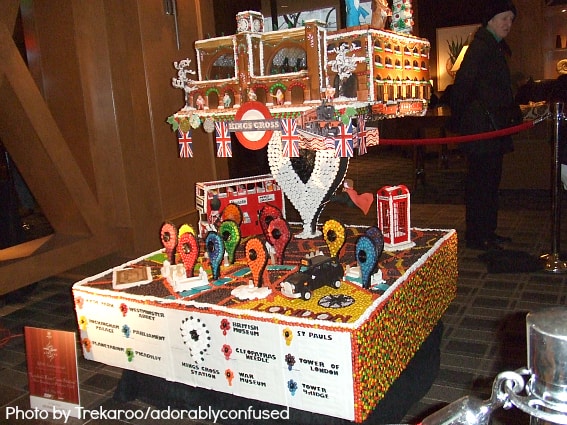 Another must-do activity in downtown Seattle is at the downtown City Centre building, where you can visit an amazing Gingerbread Village. The theme varies every year. In 2017, the theme is "25 years of Cheer: A Celebration of Seattle", with gingerbread creations celebrating the city's history!  Each year local architects and the culinary staff at the Sheraton try to out-do each other with wondrous creations. You'll mostly wonder how on earth they made such amazing things out of gingerbread and candy! If you're moved to make a donation, money raised goes to the Juvenile Diabetes Research Fund. The Gingerbread Village is open 24 hours per day from November 21, 2017-January 1, 2018.
Ride the Holiday Carousel and do some shopping at Westlake Park
While you're in downtown, swing by Westlake Park for a ride on the Holiday Carousel. This wooden carousel offers lots of beautiful animals for your kids to ride, or you can enjoy waving to people while riding one of the stationary benches throughout the carousel. As with the Teddy Bear Suite and the Gingerbread Village, proceeds from the Holiday Carousel go to charity. And, don't miss the chance to look at the big Christmas tree in front of Westlake Center! In 2017, Westlake Park will also again be home to a Holiday Market, so you can do some shopping after your ride on the carousel!
Celebrate at the Zoo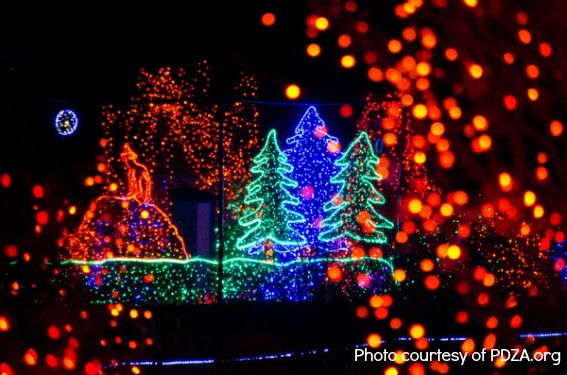 If you're not interested in coming into the city, how about celebrating the holidays at the zoo?  Both Seattle's Woodland Park Zoo and Tacoma's Point Defiance Zoo decorate their grounds with thousands of lights and open up at night so you can come see the zoos in a whole new way! Both Wildlights at the Woodland Park Zoo and Zoolights at Point Defiance Zoo start on November 24, 2017 and run through January 1, 2018.
Check out these family friendly hotels in Seattle!
Go Ice Skating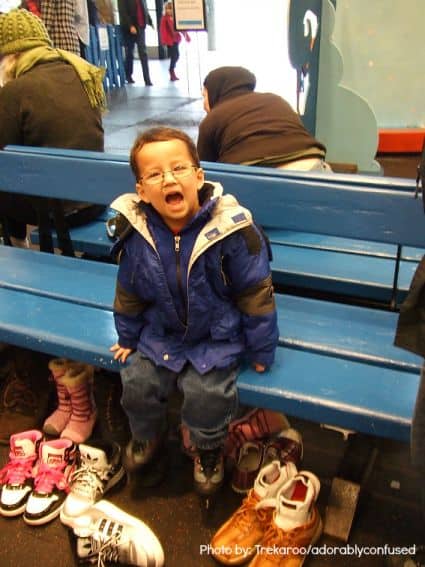 How about some ice skating to celebrate the holiday season? In Seattle, head over to the ice rink at Seattle Center, located on the ground floor of Fisher Pavilion. Skating fun is open November 24, 2017 through January 1, 2018 (Closed Christmas Day, hours vary by day). Skate rentals available.
Attend Winterfest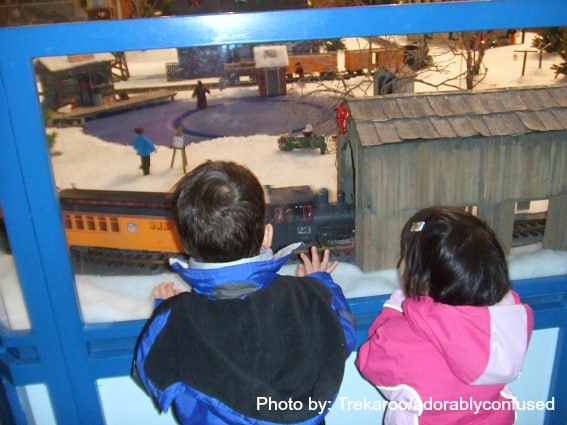 Seattle Center has a whole host of other great holiday activities as well. Winterfest is a month-long party right under the Space Needle, running from the day after Thanksgiving through to New Year's Eve. Your child (and you too, honestly) will love checking out the huge Winter Train and Village, and maybe even taking a turn at the controls! While you're doing this, you're likely to have some great music to listen to, as many local schools and other groups come and perform throughout Winterfest on the stage in the Seattle Center Armory (formerly called the Center House). If you're in the mood for some theatre or ballet, Seattle Center offers lots of choices where the Seattle Children's Theatre is putting on performances of Mr. Popper's Penguins (November 9-December 31, 2017) and George Balanchine's The NutcrackerTM is being danced at McCaw Hall!
Book a Festive Cruise

Want to celebrate the holidays while on the move? Argosy Cruises celebrates with the Christmas Ship Festival, with lots of lights and caroling, in 45 communities around the Puget Sound during the holiday season. Book either a ticket on one of the boats in the festival or watch from shore! If a train is more your speed, head up to North Bend and take a ride on the Santa Train weekends from November 25 to December 17, 2017 or visit Mt. Rainier Scenic Railroad's Polar Express Train (November 17-December 31, 2017) Both are complete with cocoa and visits from Santa Claus himself!
Warm Beach Camp
Another local favorite is The Lights of Christmas at Warm Beach Camp. Check out the 15 acres of over 1 million Christmas lights, pony rides, and ride the train. Enjoy lots of entertainment, pet animals, some snacks and just generally have a great time!
Spend the holidays in Seattle and find the best hotel deals here!
What are  your favorite things to do in Seattle during the holidays?  Share your tips with us in the comments!
Pin this to bookmark all the holiday fun; we update it yearly: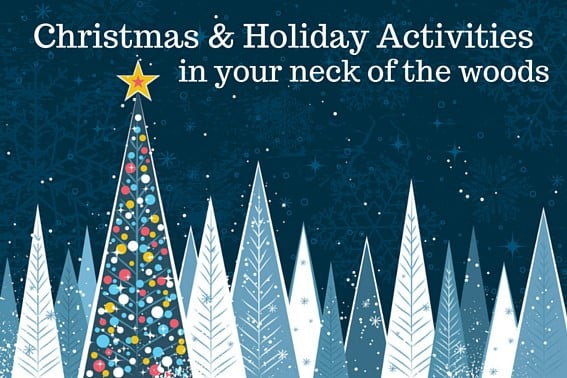 Find holiday activities and events in your neck of the woods.  We've got the inside scoop on cities across North America.
Lead Photo by: Bigstock/f11photo