Amidst the stunning Canadian Rockies is Golden, British Columbia is a small town nestled close to six of Canada's most loved national parks. Less than a 3 hour drive from Calgary, Alberta, Golden is the perfect place for families who love outdoor adventures. Year-round the town welcomes families to explore the Canadian Rocky Mountains, enjoy the scenery, and dine at some incredible family-friendly restaurants. Read on to find out why Golden BC is the perfect home base for your next adventure.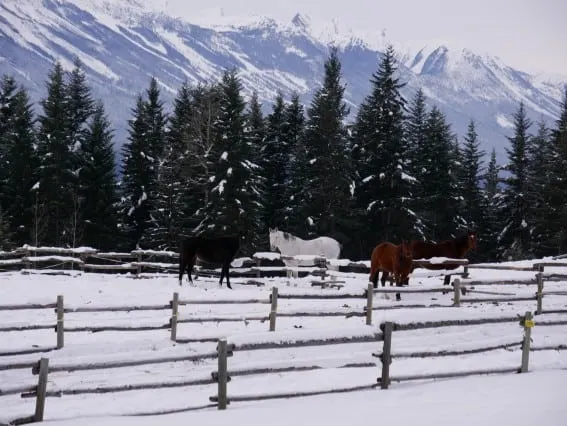 Winter Activities in the Canadian Rockies
Golden, British Columbia is full of family-friendly fun, no matter what time of year you visit.
During wintertime, expect to spend a lot of time playing in the pristine white snow. Start your outdoor adventure at Kicking Horse Mountain Resort where your kids can ski with you or take lessons. At the base of the mountain, you'll find a tubing hill where children up to 12 years old tube for free. There is also a small skating rink but you must bring your own skates or rent some in town.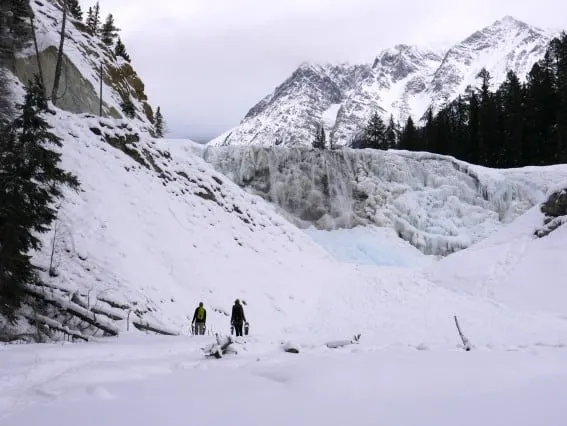 Only minutes from Kicking Horse Mountain Resort, you will find the Dawn Mountain Nordic Centre. The centre is home to over 20 miles of groomed trails for cross-country skiing and snowshoeing.
Snowshoe trails range in distance but are short enough that you can experience the sport with kids of any age. You can rent equipment for the entire family at the Nordic Centre. No prior experience is necessary to have a great day out in the woods.
Check for hotel availability in British Columbia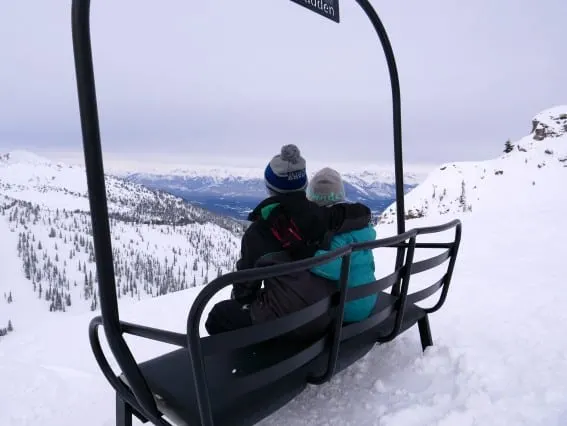 Golden, BC is also home to the unique dog-sledding operation Golden Dog Sled Adventures. What makes this dog sledding experience different is the family-friendly tour offerings and the fact that all of the dogs are rescues. Matt, who runs the company, rescues unwanted and retired sled dogs and give them a second chance at a life of fun in Golden. Family tours are offered and two children under 10 are half price with two paying adults. When there is no snow on the ground, families can still meet the dogs by booking a kennel tour.
Summer Activities in the Canadian Rockies
Year-round, Golden is the perfect homebase for hiking adventures and fun on Kicking Horse River. A favourite national park to explore while in Golden is Yoho National Park home to Emerald Lake and Wapta Falls.
Head out onto the blue water of Emerald Lake in a canoe and treat your kids to an ice cream cone at the Emerald Lake Lodge. There are a variety of trails to walk around the lake in summer while in winter the lake freezes over and becomes a snowshoeing paradise.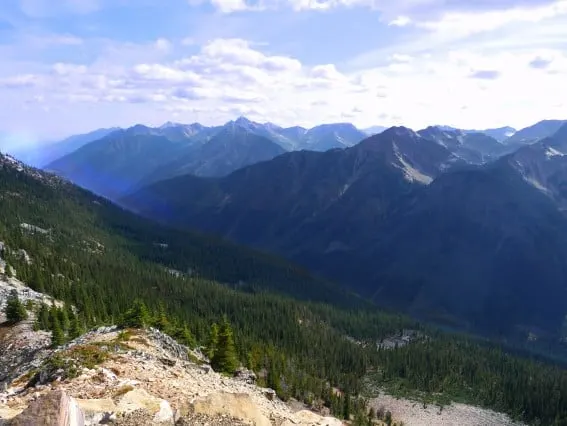 Another fun activity is to head out on a hike to Wapta Falls. The hike is perfect for families year round and is easy to do with kids of any age. Expect to spent 2-4 hours on the trail and pack lots of snacks.
If you are ready to kick your adventure up a notch, join Wild Water Adventures for white water rafting. Families with younger kids can choose a gentler adventure as a way to introduce kids ages 8 to 14 to rafting.
Look for the best hotel prices in British Columbia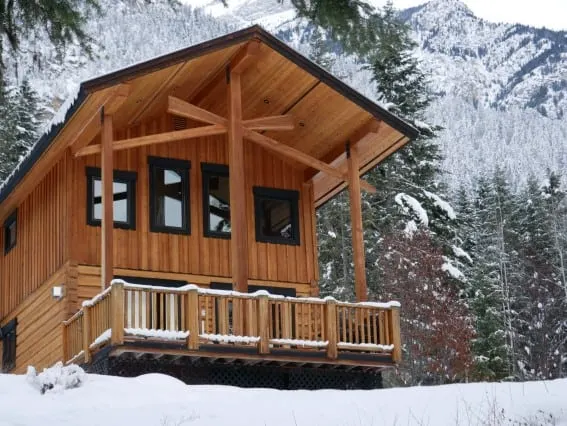 Hotels in Golden, British Columbia
For a truly unique stay, check out Mount 7 Lodges. Located just minutes from downtown Golden, the property is home to three beautiful cottages that are all equipped for families. Enjoy gorgeous mountain views from your deck and private hot tub. The cottages come with fully equipped kitchens, outdoor barbecues, and are laid out perfectly for families.
Outside your cottage, visit with the incredibly friendly Mount 7 Lodges horses. The owners are happy to teach kids about the horses and even have them help out with their care.
Families wanting to stay closer to the ski hill, can rent a variety of townhomes or stay in one of the Lodges at the base of the mountain. Other lodging options include hotels and bed and breakfasts closer to downtown Golden.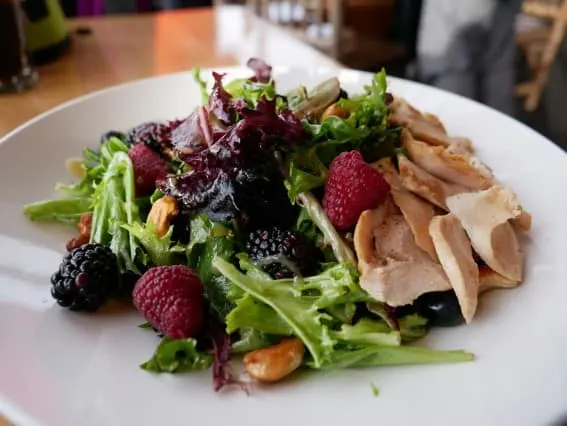 Eating in Golden, British Columbia
While Golden is a small town, their food scene is surprisingly large. A number of family-friendly restaurants welcome families with local specialties like elk, bison, and locally caught seafood. The Island Restaurant is a great place for dinner with a large menu, colouring books, and toys for the kids. Locals recommend the Elk Rissole for a truly Golden dining experience.
For something a little more elevated, try Canada's highest restaurant Eagle's Eye, located at the top of Kicking Horse Mountain. Open year round, the restaurant welcomes families with a great atmosphere and even better views. The menu consists of salads, sandwiches, and burgers all done to perfection.
When visiting in spring, summer, or fall make sure to stop by and say hello to Kicking Horse Mountain Resort's resident rescue grizzly bear Boo.
Another great find is The Wolf's Den which specializes in a variety of hamburgers. Locals flock to the restaurant for their extensive menu, local craft beer, and friendly staff.
There is plenty of year-round fun in Golden, BC for families with kids of all ages. No matter when you choose to visit, Golden is the perfect place to begin your next adventure in the Canadian Rockies.