The snow has hit the ground more than once, which means it's holiday season in Colorado! Kids know that with the arrival of snow, it means all varieties of fun awaits. There are activities to celebrate, the growing excitement of family gatherings, and of course, festive community celebrations. Whether you are a long-time resident of the Front Range or just visiting and looking for a little fun, check out our list for some ideas of holiday and Christmas events in Denver to enchant kids and entertain adults.
Check the best deals on Family Friendly Hotels in Denver
Holiday Lights Displays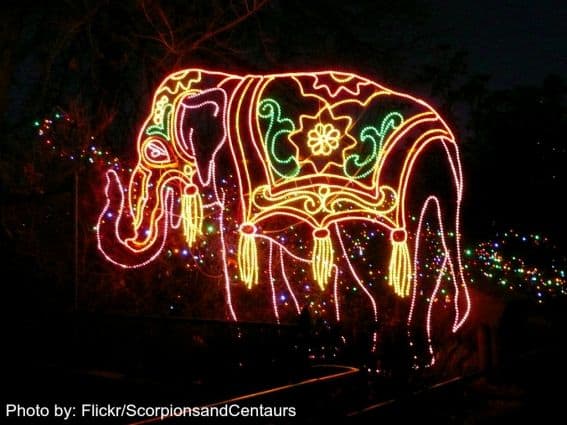 Denver is ranked among the top U.S. cities for holiday lights displays (who knew?!).  Every year, the Denver Post highlights the best lights displays in the city and posts them on an interactive map. Take a look around your neighborhood and see what you can find! Downtown Denver's public displays are an easy and enjoyable find and will be lit through the end of December. Your family can also see the Denver Zoo in a new "light" and visit from 5:30-9:00 p.m. to see the Zoo Lights display in December. The Botanic Gardens also have beautiful displays in two separate locations in the city, which are well worth a visit, running evenings Thanksgiving through New Years. Finally, the Butterfly Pavilion, located between Denver and Boulder, has a special "Living Lights" exhibit running during the evenings through the holidays.
Visit Santa!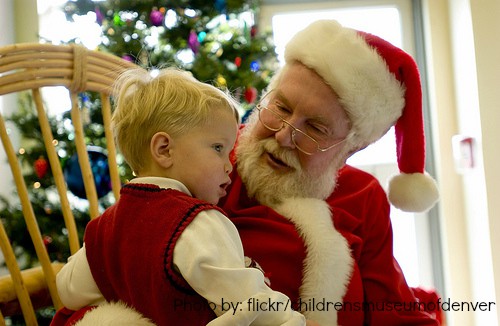 No matter where you are, in or around the city, you should be able to find Santa in both predictable and unpredictable spots!  Call for a reservation and you can pair a family visit to the Downtown Aquarium with one of their Breakfasts With Santa.  Mark your calendar and bring a camera to get some cute shots of your kids with Firefighter Santa and Mrs. Claus at the Denver Firefighter's Museum during the evening Holiday Open House the first weekend in December. Visit the Colorado Railroad Museum to watch a theatrical rendition of The Polar Express select evening in November and December and to see Santa and Mrs. Claus in person! How about dinosaurs and Santa? Rocky Mountain Dinosaur Center has Santa events planned for several dates in December, as does the Wildlife Experience. Check their events calendars for specific dates and times. The weekend after Thanksgiving, Parker features free Holiday Carriage Rides and Activities at Discovery Park, including pictures with some of Santa's special helpers. Finally, one of the most popular Santas in Denver is Santa's Flight Academy interactive Santa experience found at the Cherry Creek Mall through December 24th.
Watch a Parade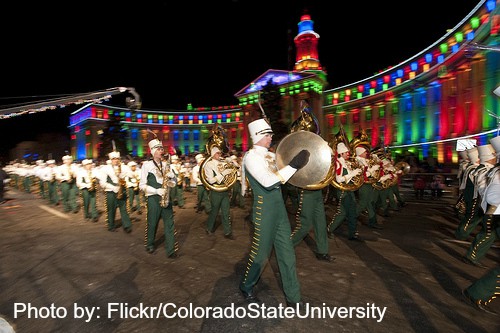 Parades aren't just for summer! Every December Saturday in Golden, families are entertained throughout the day by the Olde Golden Christmas on Parade, which features a parade, treats from shopkeepers, free carriage rides, and much more (like Newfoundland Dog Cart rides…sadly, those are just for the kids). The 9NEWS Parade of Lights is a downtown Denver tradition, one of the biggest parades in the state, featuring floats, light displays, marching bands, huge balloon characters, and more. The parade takes place the first weekend in December. (Pro tip: park outside of downtown and take the RTD Light Rail to the parade route; you'll lower your parking stress level and kids will enjoy the bonus train ride.)
Look for the best prices on Family Friendly Hotels in Denver
See the Nutcracker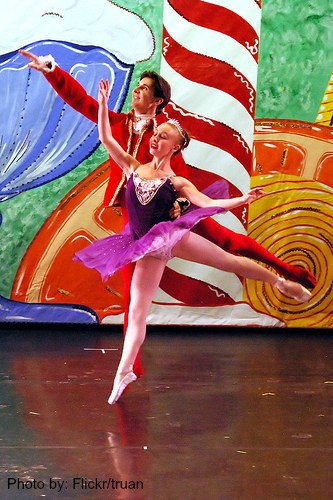 For many families, watching the Nutcracker ballet is a yearly tradition.  There is no shortage of opportunities, no matter where you are in the Denver area, to join in the excitement. Several of the venues listed below offer kid-friendly matinees, abridged performances, and audience-participation activities if you're worried about little ones squirming or chattering during a long show. Find specific schedules and ticketing information to plan ahead for showings in downtown Denver, Paramount in Denver, University of Denver, Ballet Ariel in Denver, Boulder & Longmont, Parker, Littleton, and Lakewood.
New Year's Activities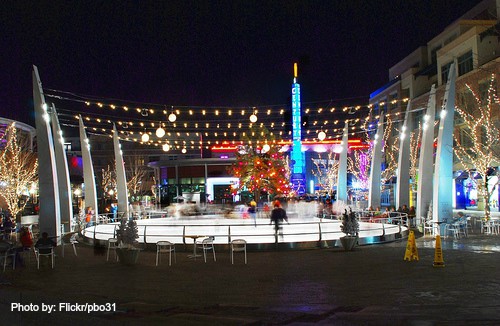 If your kids are like mine, by midnight on New Year's, they're either zonked out or manic from too much soda and parade watching. The Children's Museum of Denver has a nice alternative "Noon Year's Eve" with activities and ball drops all day long on December 31st. Another "Noon Year's Eve" activity takes place at The Rink at Belmar in Lakewood on the 31st. Enjoy family ice-skating and celebrate in the daylight! Finally, Downtown Denver has families in mind with its two fireworks displays on the evening of the 31st at 9:00 p.m. and midnight, so we early birds can still get home to tuck everyone into bed.
Winter Break Special Activities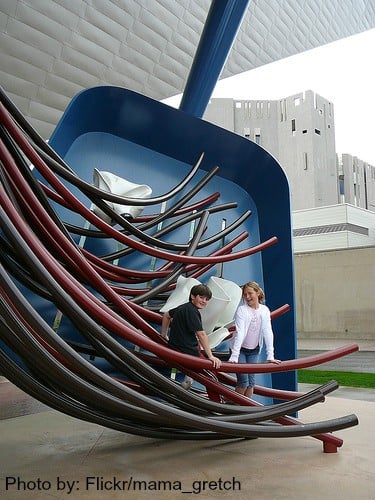 If your kids are off of school or the visiting cousins are bouncing off the walls, keep in mind that several Denver locations offer special activities during the winter break period. A favorite of ours is the Denver Art Museum (free for kids 18 and under!) which has TONS of hands-on activities set aside for those couple of weeks. The Denver Museum of Nature and Science was thinking ahead, too, and has hands-on workshops for kids of all ages during winter break.
Check for availabilities on Family Friendly Hotels in Denver
Pin this to bookmark all the holiday fun; we update it yearly: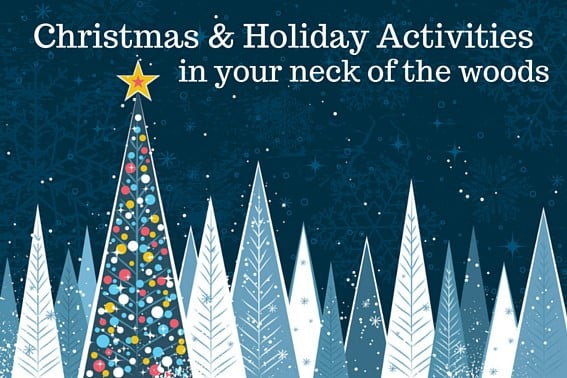 by Cindi Brothers
Featured photo by: Shutterstock