For some people who are in the midst of a deep freeze, myself included, visions of the warm sun beating down your back with sand between your toes is enough to get you through these frigid temperatures. So, what better time to start planning a beach vacation than now? We've scoured the web and polled expert family travelers on their top beaches for families. From best beaches for surfing and tidepooling, to the best toddler-friendly beaches, beaches close to an international airport, and beaches to get-away-from-it-all, we've determined the best beaches for your family. Read on for our top picks to visit this coming year.
Let's get started with a beach with easy access. Explore the best beach close to an international airport!
Best Beach within 30 Minutes of an Airport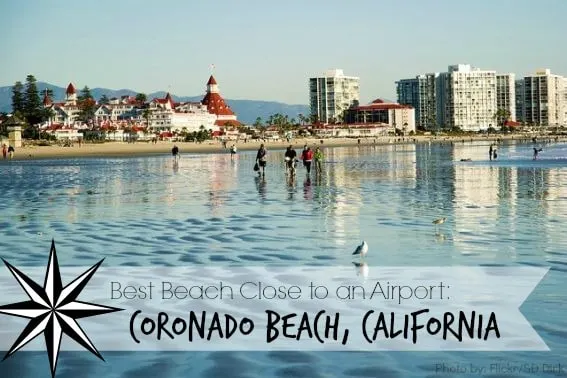 Coronado Beach, California
Just eight miles away from the San Diego airport, Coronado Beach is just a hop, skip, and a jump away from the airport terminal. The iconic Hotel del Coronado provides the perfect backdrop for a day of beach play and nostalgic memories. The surf is perfect for even the littlest ones, and small tide pools can be accessed easily from the expansive stretch of soft sand. Orange Street boasts an assortment of adorable shops and restaurants, all easily accessible by foot or bike rental.
Stay here: The historic Hotel del is perfect if want to stay right in the middle of the town's hub, but don't count out other options. The Loews Coronado Bay Resort features an impressive array of kid-friendly features including expansive pools, a kids club, Jr. Ranger program on the beach, and sailing lessons.
Runner up: Pass-A-Grill Beach, St. Pete Beach, Florida
At only thirty minutes away from Tampa International Airport, visitors will be touching the sand in no time at this popular beach that locals love. Stay at the historic Loews Don CeSar and gloat to your friends that you've stayed at a luxurious pink castle on the beach.
Looking for a secluded beach? Don't miss the next pick in our Best Family Beaches.
Best Beach to Get Away from It All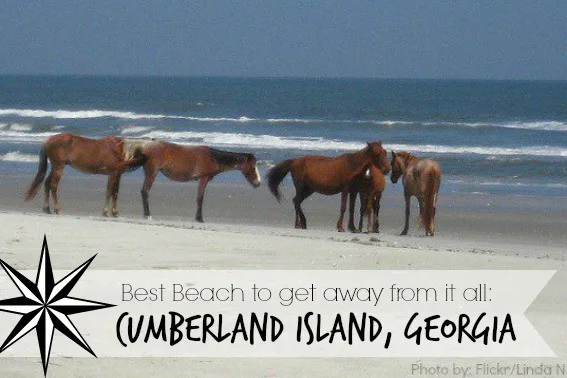 Cumberland Island National Seashore, Georgia
Cumberland Island is the largest undeveloped barrier island in Georgia. No cars are allowed on the island, which is accessible only by ferry. Make reservations before heading out, as visitors are limited. Camp, bike, hike, explore the ruins, and enjoy the 150 wild horses with bloodlines tracing to the horses of the King of Arabia.
Stay here: There are only three options at Cumberland Island. Greyfield Inn welcomes families with kids ages six and older. (Inside scoop: The Inn was made famous by JFK Jr.'s wedding.) Otherwise, families will enjoy sleeping under the stars at either Sea Camp or Stafford campground. For the more adventuresome, go backcountry camping in the wilderness.
Runner up: Sunset Bay Beach and State Park, Oregon
With the nearest town about 11 miles away, this beautiful beach will feel all yours. Go beachcombing or hike a trail that leads to two additional state parks along the coastline, best advised for families with older kids (or kids in backpacks). Relax afterwards in a yurt, RV, or tent under the sparkly stars.
Got a toddler? Visit our next pick, the beach with the most tot-friendly waves.
Best Beach with Tot-Friendly Waves
Anna Maria Island, Florida
Upon crossing the bridge to the barrier island off the West coast of Florida, take in the peaceful vista and rest in the knowledge that vacation has officially begun. Families will find themselves spellbound by the turquoise water, sugary soft sand, and balmy temperatures of Anna Maria. The seven-mile island is like no other beach in Florida. The restaurants are family-run and motels are locally owned. Families return year after year to this island and there's a reason why it has so many under its spell.
Stay here: Options range from low-key digs such as the Rod & Reel Resort to the fancy and luxurious Tortuga Inn Beach Resort.
Runner up: North Eastham, Massachusetts
The bayside beaches of Cape Cod are great for toddlers while the rough oceanside waves are a thrill for teens. Since the bayside is most affected by tide changes, at low tide, the water is perfect for little ones to splash around and explore wildlife. In North Eastham, near Nauset Light, you can hit both bayside and oceanside beaches on the same day with a visit to the National Seashore to boot!
Love to watch surfers? Check out our pick for the best beach to watch the surfing action at its best!
Best Beach for Watching Surfers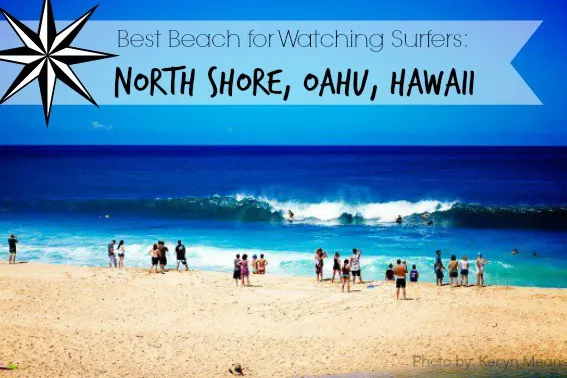 North Shore, Oahu, Hawaii
Hawaii's legendary North Shore is home to the Van's Triple Crown Surf Competition with events taking place from November through December each year when the waves are exploding at Banzai Pipeline, Sunset Beach, and Hawliwa Ali'i Beach Park. Even if visitors can't make it to this world-class series of competitions, they can still catch surfers at the beaches year round; spectators are welcome. If you hope to hop on a wave yourself, there are plenty of sheltered beaches with waves small enough for keiki ("child" in the Hawaiian language) to give it a try and catch their first wave.
Stay here: Families will find the quiet and relaxing atmosphere they crave at Turtle Bay Resort with over 850 acres of land to hike, swim, surf, and horseback ride during their stay.
Runner up: Huntington Beach, California
Nothing beats watching the U.S. Open of Surfing in the original "Surf City" at Huntington Beach. In late July, the masses converge up on Huntington Beach every year to see surf legends tear up the waves. The Hyatt Regency Huntington Beach has a primo location and a family-friendly vibe.
Watching is one thing. Get in the water at our next beach, the best for learning to surf!
Best Beach for Learning to Surf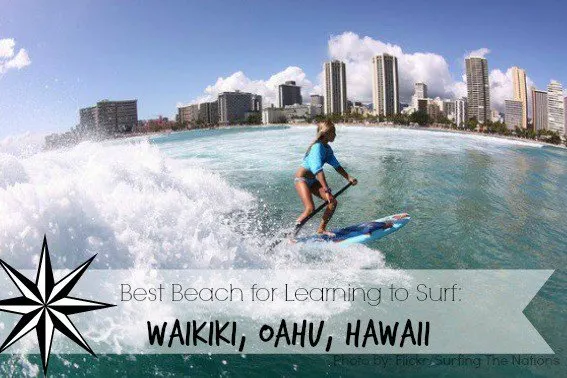 Waikiki Beach, Oahu, Hawaii
Sure it's cliché to learn how to surf at Waikiki, but the consistent yet gentle breaks, warm water, and classic Hawaii backdrop truly do make it the best place. Learning to surf as a family is an experience that really serves as the highlight to a beach vacation. I recommend heading to Hans Hedemann Surf School for family lessons. If they could get me standing on a longboard, they can help anyone hang ten!
Stay here: Families love the Hilton Hawaiian Village Waikiki Beach Resort for its beachfront location, fun pools, and multitude of on-site activities.
Runner up: Doheny State Beach, Dana Point, California
Expect to see plenty of local kids learning to surf at this spot known for its gentle break and shallow entry. Girl in the Curl Surf Shop specializes in teaching girls of all ages how to surf. Ritz Carlton Laguna Niguel is a gorgeous resort to call home base during your surfing vacation.
Our next pick brings out the uber-luxe in everyone. Explore the best luxury beach destination for families:
Best Luxury Beach Destination for Families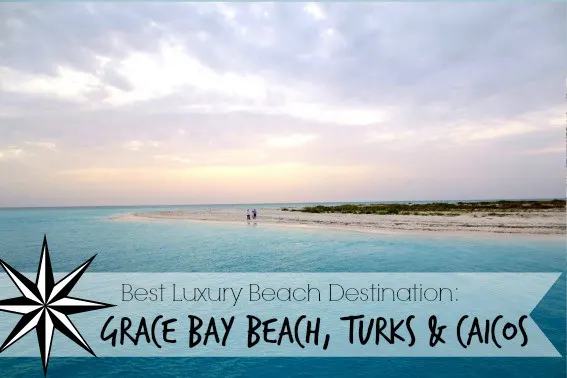 Grace Bay Beach, Turks and Caicos
In today's busy world, intimate venues are harder and harder to come by. Not here. This gorgeous beach has miles of soft white sand, pink sunsets, turquoise water, gentle waves, and serene privacy. Whether by paddleboard, floatie raft, schooner, or swim fins, an underwater paradise of tropical fish and sand dollars waits to be discovered at and beyond the shores of Providenciales, Turks and Caicos.
Stay here: Splurge at the family-friendly all-inclusive resort, Beaches Resort Turks and Caicos, where kids can meet their favorite Sesame Street characters and parents can go get pampered.
Runner up: Wailea Beach, Maui, Hawaii
With plenty of luxury resorts, world-class golf courses, and one of the most stunning strips of sand in all of Hawaii, it's hard to go wrong at Wailea. For the ultimate hotel pool experience, a stay at the opulent Grand Wailea Resort simply can't be beat.
Overwhelmed with sticker shock? Explore the best budget beach vacation option for your family in our next pick.
Best Budget Beach Vacation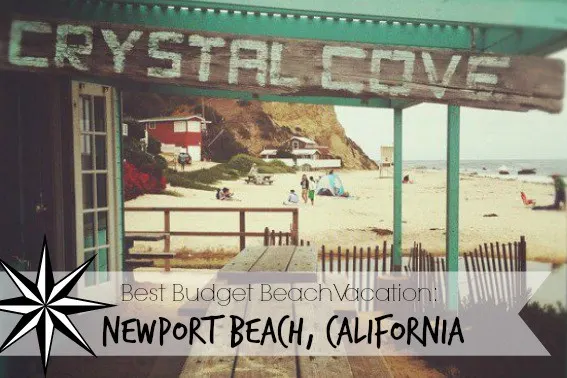 Crystal Cove Beach Cottages, Newport Beach, California
A beachfront family cottage on the sands of Southern California for just $250 a night? Family vacation dreams really do come true at the Crystal Cove Beach Cottages, with a bit of planning and persistence. These cottages, originally built in the 1930s and 40s, are part of a National Historic District run by California State Parks. They must be booked at 8 am (PST) sharp on the first of the month to secure stays seven months in advance. So mark your calendar and set your alarm; trust me, these cottages are worth it.
Runner up: Myrtle Beach, South Carolina
Ready for some good old-fashioned fun without breaking the budget? Soak in the sun on Grand Strand's 60 miles of stunning sugar sand beach, partake in a few boardwalk activities, or drive a hole at one of the 50 mini golf spots (yes, 50!). While lodging is very affordable year-round, look for deep discounts in the spring and the fall, when the weather is ideal and the beaches are less crowded.
Get underwater at our next beach destination, the best for families who love to snorkel!
Best Beach Destination for Snorkeling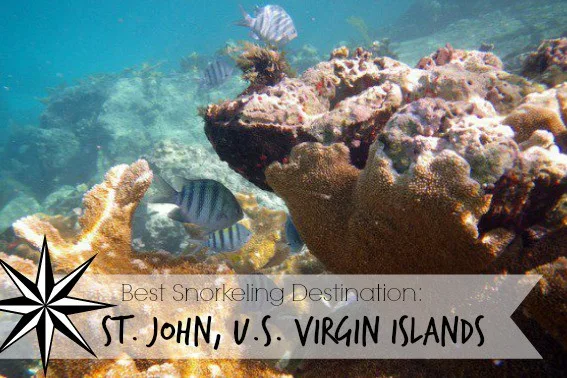 St. John, U.S. Virgin Islands
St. John USVI provides a beautiful, unspoiled, peaceful backdrop for snorkel lovers. Families with beginner snorkelers will enjoy the popular Trunk Bay for its gentle waters, lovely beach, and unique underwater snorkeling trail. Beautiful sunsets and sugary sand create terrific memories at a family favorite: Maho Bay Beach. Adventure-lovers will find Lamshur Bay and Waterlemon Cay the most desirable. Lamshur requires a four-wheel drive to this secluded location with scenic shorelines and dramatic coral reefs. Waterlemon Cay requires a bit of a trek, and while the beach itself is average, the snorkel out to the cay is a sensational adventure.
Stay here: Located on a hillside overlooking Cruz Bay Harbor, Estate Lindholm, an intimate bed and breakfast set amongst former Danish ruins, is ideal for smaller families.
Runner up: Espiritu Santo Island, Mexico
Have you ever watched sea lions playfully swim about at the zoo and dreamt of joining them in the water? Kids will enjoy this at Espiritu Santo Island, an easy 90-minute boat trip from La Paz, Mexico. Besides playful sea lions, the Sea of Cortez is brimming with vibrant sea life including colorful sea stars and enormous but docile whale sharks. Families will also enjoy overnight camping on Espiritu Santo Island with FunBaja Tours.
Tide Pool Exploration can't be beat. Check out our best beach for tide pool fun in the sun!
Best Beach for Tide Pool Exploration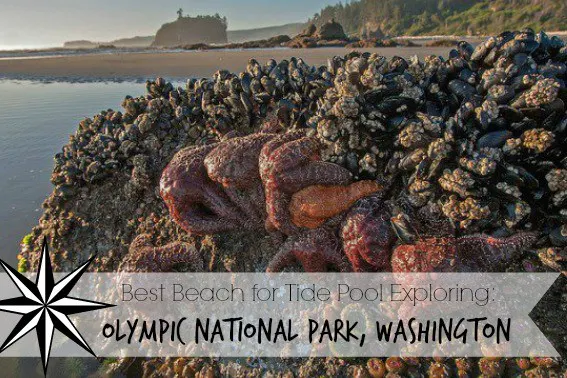 Beaches of Olympic National Park, Washington
Stepping onto Beach 4 Olympic National Park is like walking into tide pool heaven. During low tide, sea anemones hang from imposing boulders and sea stars gather on towering rocks in massive clumps. High tide returns too quickly to explore the myriad of pools, scale all the boulders, and discover crabs in each wondrous crevice.
Stay here: North of Beach 4 lies the tiny Quileute Indian community of La Push and the cozy beachfront cabins of the Quileute Oceanside Resort. Wood burning stoves, Adirondack chairs, and the drama of the pounding Pacific Northwest surf await.
Runner up: Little Corona del Mar Beach, Corona del Mar, California
Tucked down the hill from multi-million dollar homes in uber-exclusive Corona del Mar are large tide pools filled with anemones, urchins, crabs, star fish, and even the occasional octopus. Further down the beach, kids are always delighted to discover a sea cave or two, perfect for playing pirates. Nearby luxury resort, Pelican Hill Resort is a great place to live the good life, with a destination-worthy golf, spa, and entertaining kids club.
Check out these handy tips on visiting tide pools with kids.
Little ones love finding a beach treasure. This beach, our next in the series, is the best for beach combing.
Best Beach for Beach Combing

Sanibel Island, Florida
Some of the best seashell collecting can be found at Florida's Gulf Coast. Head to the beaches of Sanibel and Captiva for a sheller's paradise. Scour the beach for local treasures like horse conchs, calico scallops, banded tulips, starfish, corkscrew-shaped augers, sand dollars, the rare lion's paw, and the even-rarer, the Junonia shell among hundreds of others. Kids will have no trouble finding a treasure to take home.
Stay here: Stay at the highly rated Casa Ybel Resort, complete with an Olympic-size swimming pool, fun kids club, and baby-proofed rooms, but most importantly, easy access to the shell-studded beach.
Runner up: Point Reyes National Seashore, California
Located north of San Francisco, the sandy coastline set amongst rugged cliffs provide the ideal backdrop as you search for oysters, sand dollars, and beach rocks.
Looking for more fun-in-the-sun beach tips to beat your winter blues? Explore our brand-new beach content below:
Pack your bags with our Ultimate Beach Vacation Checklist for Families.
Top Family-Friendly Beaches to visit!
Finding the heart of Oahu's North Shore at Turtle Bay Resort
Eight Beach Destinations to Visit in the Winter
Tips on Avoiding the Madness During Spring Break Vacations