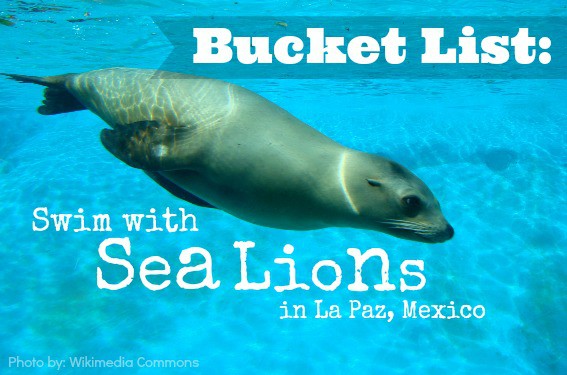 I am hard pressed to understand why La Paz, Mexico is just now making its way on to the radar of American and Canadian travelers. It has all the right ingredients to make it a sought-after vacation destination. The city sits on the Sea Of Cortez, famously labeled the "aquarium of the world" by Jacques Cousteau. It's calm waters are brilliantly blue and teeming with wildlife. The weather is reliably sunny, with winter temperatures in the 70s and 80s and summer temperatures in the 90s, lending itself to being the sort of destination us outdoorsy people can't get enough of. La Paz's city center doesn't revolve around Señor Frogs and flip flop shops. The heart of this peaceful locale is filled with history, friendly locals who enjoy walking along the waterfront Malecón alongside the splattering of tourists, and plenty of great restaurants embracing the bounty of the sea. This is the Baja your family wants to experience.
Did you know that Mexico's Baja Peninsula is nearly as long as the entire West Coast of the United States? Not heading to La Paz because of crime in Tijuana would be like not heading to Los Angeles because of problems in Portland!
Swim with the Sea Lions
All video taken with the Sony Action Cam.
One of the more unique opportunities waiting for families in the waters off of La Paz is the chance to swim with sea lions. Snorkeling with sea lions in this UNESCO World Heritage bio-reserve, home to more than 85% of the various species of marine animals that call the Pacific home, is hard to resist. After all, those playful puppies of the sea have been baiting us with their giggle-inducing barks and mischievous underwater acrobatics for years. I happily joined FunBaja's 90-minute trip out to Espiritu Santo Island so that I could get face to face with these inquisitive creatures. On the way out, we spotted a pod of dolphins playing in our wake and took time to observe a humpback whale feeding in the sea's plankton rich waters.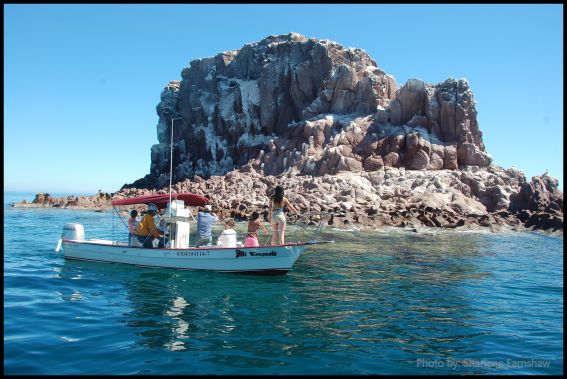 Up to 300 California sea lions call Los Islotes, a group of small rocky islets near Espiritu Santo Island, home. There, mother sea lions lay on the rocks barking orders at their pups while proud alpha males bellow gruff calls to all who come within earshot of their harems, a barking reminder of who is running the show. "Don't get too close to the shore," our guide reminded us as we zipped up our wetsuits, strapped on our flippers, and flopped into the water. The shore may have strictly belonged to the sea lions but the waters surrounding Los Islotes were welcoming to us all. It didn't take long for a couple curious sea lion pups to swim on over and act as our official welcoming committee. They bobbed on the surface for a few short moments before diving down, leading me to quickly strap on my snorkel and peer into the water in hopes of catching a glimpse of the show. I shared the view of the sea lions' twirling, gliding, zipping spectacle with a multitude of brightly colored fish who were busy putting on a rainbow-hued pageant of their own. The coral reef surrounding Los Islotes most certainly lent itself to be a fine snorkeling destination in its own right. Still, the sea lions held our attention like nothing else; sometimes darting by like torpedoes on a mission and other times floating inches from our faces, perhaps wondering what sort of goofy looking animal we might be.
At one point, our guide called us over to a pup who seemed quite content bobbing lazily on the surface while being pet. Moments later, I was petting the soft belly of the sweet sea lion pup, in awe over what I was experiencing. Just like his human counterparts, this toddler only stayed in one place for a few moments before dashing off to play. Another nearby pup quietly floated on the surface, engaging in a midday siesta while us curious humans watched it blow tiny bubbles in the water with each breadth.
Our hour with the sea lions flew by, and the call to return to the boat was met with a few moans and groans (mostly by me) along with the buzz of excitement as fellow boat passengers shared their experiences. The buzz didn't even have a chance to wear off before we reached Bahia Ensenada Grande, a little slice of paradise where we would be having lunch. This shallow bay is framed by one of the most beautiful beaches in all of Mexico. It was serene, spectacular, and entirely ours. After we dined on fresh fish expertly prepared on a simple propane grill by FunBaja's talented chef, I decided I absolutely had to get out on the water. The kayaks looked fun but the stand-up paddleboard was what was calling my name. I paddled out onto the crystal clear bay, daydreaming about what it must be like to join one of FunBaja's luxury camping trips on the island. No tents to set up, no meals to prepare- FunBaja does all that for you. All your family has to think about is hiking, paddling, swimming, and stargazing. And of course, there is always the sea lions.
The Details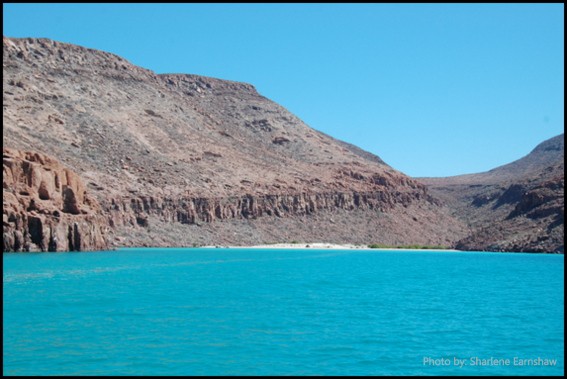 The day trip to Espiritu Santo Island with Fun Baja includes a 90-minute boat trip out to the island, an hour of snorkeling with the sea lions, lunch and play time (including complimentary use of kayaks and paddleboards) at Ensenada Grande, and drinks on board the ship. Lunch is typically fresh fish from the Sea of Cortez but dietary restrictions can be accommodated when made known ahead of time. Price is $105 per person plus a 54 peso entrance fee for the National Park.
Camping at Ensenada Grande includes roundtrip transportation from your hotel in La Paz to the marina, meals and beverages (water, sodas, beer, and tequila), camping equipment (tens, beds, sheets, and towels), snorkeling, kayaking, paddle boarding, and hiking. Diving packages can also be purchased. Prices range from $360 for two days and one night to $630 for five days and four nights. Kids 5-10 will receive a 15% discount. Under 4 are free.
Getting there: Currently, most people get to La Paz by flying to Los Cabos and then either driving or taking a shuttle to La Paz which is about 2 hours north of Cabo San Lucas. The roads are safe and well maintained. If you choose to drive, be sure to stop by quaint Todos Santos on the way to see the infamous Hotel California.
Where to stay: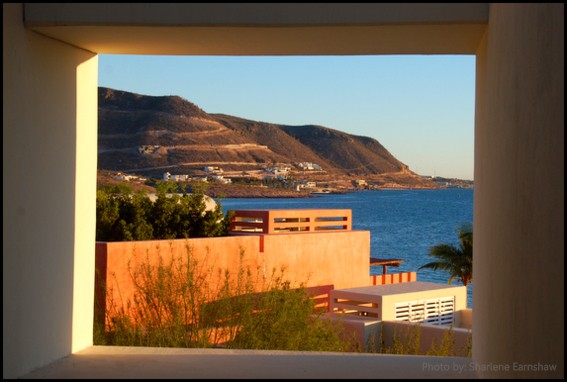 Costa Baja Resort is a destination unto itself. This luxury resort on the outskirts of La Paz features multiple pools, a beach club, and sigh-inducing views of the Sea of Cortez. A kids club is available for children ages 3-10, perfect for keeping the kids busy while you enjoy one of the best margaritas on the planet at Mosaic, one of the resort's restaurants. Costa Baja Resort sits on a Gary Player-designed golf course as well as the marina that Fun Baja uses which makes fishing, whale watching, diving, and sight-seeing trips on the Sea of Cortez a breeze.
Disclosure: I was hosted, as a member of the media on assignment, by the La Paz Tourism Bureau for the purposes of reporting an unbiased story for Trekaroo. The hospitality was wonderful but all opinions are my own. Sony provided Trekaroo with an Action Cam so that we could bring incredible family adventure videos to you.