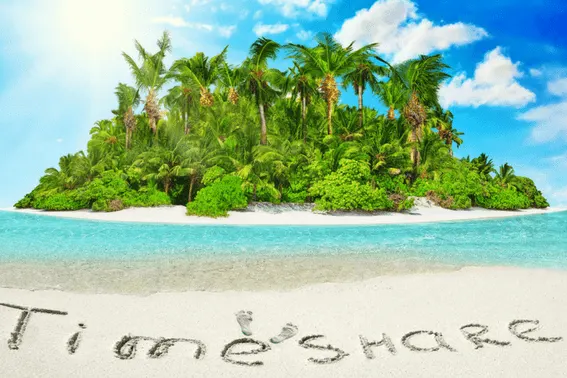 My family is always looking for ways to have a relaxing vacation the whole family can enjoy. But vacationing with small children can be anything but relaxing if the accommodations aren't set up for families. Enter timeshares! Yep, you heard me right, timeshares.
Photo by: Bigstock/Brian K.
Why Would I Want to Stay at a Timeshare?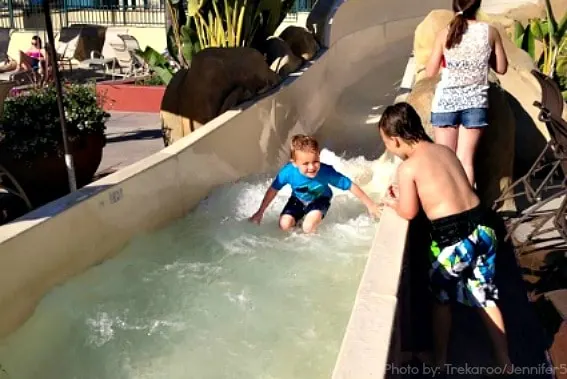 Where else can you vacation with two bedrooms, two baths, 1200 square feet of space with a full kitchen, living room, and a washer/dryer inside the unit? Oh, and what about the on-site pools, waterslides, game rooms, and kids activities, not to mention the big name amusement parks nearby? This is just an example of the amenities that were available on our recent stay at the Welk Resort in San Diego, California, but you'll find many timeshares have similar set-ups and are often situated close to great family-friendly attractions.
Benefits of timeshare rentals
There are so many benefits when you rent a timeshare versus a hotel room. The condominium set-up gives you the conveniences of home, like separate bedrooms (kids in another room).
1-3 bedrooms that separate from the living room area
1-3 bathrooms
Fully equipped kitchens to stay-in and cook and deal with baby needs easily
Washer/dryer so you don't have to pack as much
Separate living room area
Dining area
Don't I Have to Own a Timeshare to Stay at One?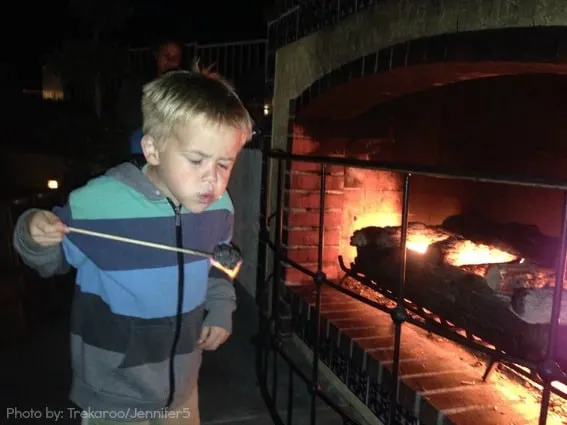 Simply stated, no. Timeshares are like hotel rooms and can be booked directly from the operator. Many major hotel brands like Marriott, Hilton, and Wyndham also offer timeshares. There are also smaller timeshare operators like Welk Resorts, which has timeshares in just five locations.
Won't They Try to Sell Me a Timeshare if I Stay There?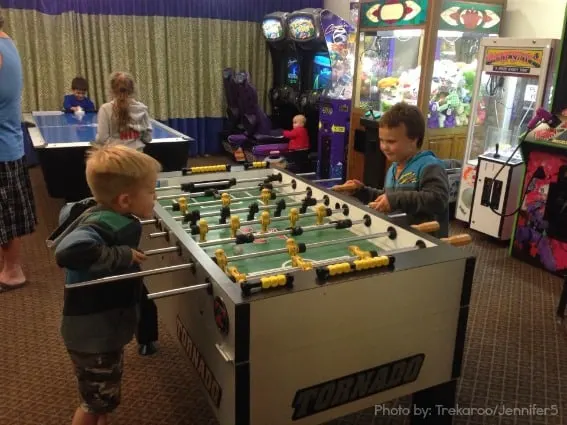 Yes, they will. But unless you book a package that requires you to attend a "sales presentation," you do not have to attend one. They will however try really hard to convince you to attend one! My husband and I usually go to collect whatever bonus they are offering even though we don't plan to buy. We have collected $100 gift certificates, food vouchers, rewards points, and more. They will tell you when you sign up what the "reward" is for attending the presentation. It's up to you to decide if you want to go or not, just keep in mind that when they say "90-minute presentation" they mean it!
How Do I Rent a Timeshare?
There are several companies who all deal with timeshare rentals. All of them have owners who are extremely responsive (24 hours or less) and helpful. Here are our three favorites:
RedWeek.com. Trekaroo was first introduced to the idea of timeshare rentals through travelnut, a Trekaroo family of six. She raved about all the great timeshare rentals that she'd booked through RedWeek.com and given the prices that she was getting, we had to check it out. When you think of RedWeek.com, think timeshare central. You can rent, buy, sell, and exchange timeshares all in one place. They have hundreds of timeshare properties available for families to rent all across the world.
Their user-interface is simple and easy-to-use. On one screen, you can easily see what inventory is available based on your travel dates and budget. They even have an escrow service to protect you from fraud. The owners are also very responsive. I sent off five inquiries and received emails back from all within less than 24 hours, which was amazing.
Vacationrentals.com. Vacationrentals.com, a subsidiary of Homeaway, specializes in vacation rentals and timeshare rentals too. Instead of scrolling with a chronological list of weeks that are available, you punch in your travel dates and they'll pull the properties which have availability. A different user experience, but also effective. They do not have an escrow service, but they do have a carefree rental guarantee to protect you from fraud. No membership required here either.
What Else Should I Know About Staying at Timeshares?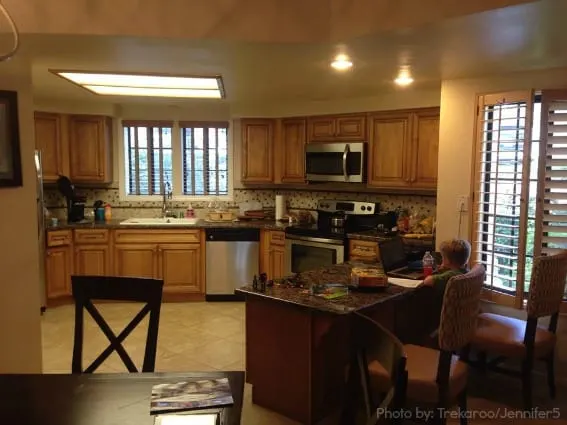 At most resorts, if you stay for a week, you will only see a cleaning person once during your stay (usually just to bring fresh towels and dump the trash). You aren't staying at a hotel, so don't expect room service and other typical hotel amenities. We typically plan a simple meal out on our first night and then hit the local supermarket the next morning to load up on meals and snacks for the week. This is also a great opportunity to ensure that the items you plan to use for a meal are included in your unit. For us, the relaxing part of staying at timeshares with our small child is saving money by making most meals onsite and knowing we don't have to tote our child to a restaurant.
Check out more tips for eating-in while on vacation.
Featured photo by: Shutterstock