As a recovering classical musician having spent years at the conservatory perfecting my piano chops, I have had the privilege of practicing works of art that have stood the test of time. While the language of classical music isn't always understood to a contemporary audience, folk music, on the other hand, touches the familiar chord of culture that is easily enjoyable. All music is the fullest expression of the emotional spectrum from one human soul to another. Families can journey to summer music festivals to relax and enjoy listening to music or gain a deeper knowledge of musical instruments from around the world by visiting museums. Follow this list of music festivals, museums, and beyond to explore and enrich your family with the sound of music.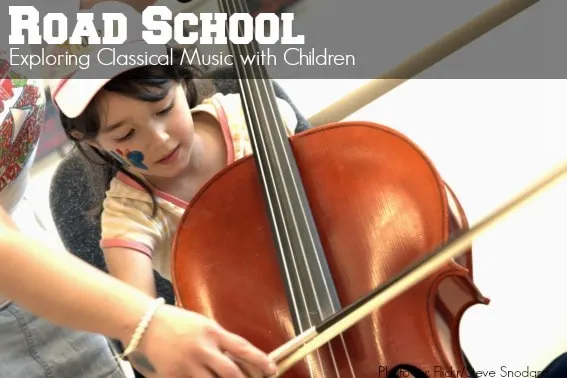 Experience This: Summer Music Festivals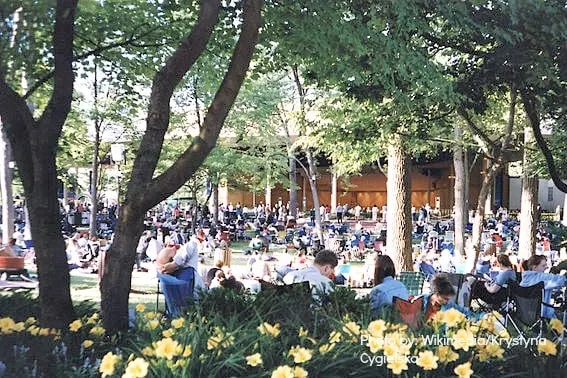 Imagine rolling hills, lush and verdant, shimmering aspen leaves reflecting the clear sky above. All is quiet but for the sound of robins chirping, though not to be confused with a stray flutist practicing in the woods. Classical summer music festivals are often tucked away near breathtaking vistas where audience members can enjoy listening to classical music outdoors while picnicking under the setting sun. Festival orchestra musicians perform a rich array of music combining the very best classical, jazz, folk music, and opera.
We have selected four premier classical summer music festivals around the U.S. for the high quality of music-making and stunningly beautiful locales that families will want to visit again and again. The first two, Aspen and Tanglewood, are the biggest in size and scope for classical music. Ravinia and Caramoor are longstanding venues also known for their distinctive music festivals. I've added a fifth to the list; though it is not a music festival, the Summer Garden Classical and Jazz Concert series at MoMA is a small, outdoor concert series amid bustling New York City with avant-garde music programming worth noting.
Aspen Music Festival and School (Aspen, CO)
Aspen Music Festival and School is the summer home for many Juilliard faculty members and the summer training ground for Juilliard students. I spent the summer before entering Juilliard at Aspen, working out the harmonic structure for a Beethoven piano sonata, enjoying a rendezvous with fellow musicians outside Marolt Ranch, and listening to fellow string players perform under conductor Robert Spano's direction for the outdoor evening performances under what we called the Big White Tent.
For the summer of 2015 from July 2 to Aug. 23, Aspen Music Festival and School performances will reflect the themes of classical music exploring works by Bach, Verdi, Debussy, Ravel, and Golijov, as well as Beethoven, Debussy, Dvořák, Berlioz, Ginastera, Janačék, Mendelssohn, Prokofiev, Rachmaninoff, Ravel, Schubert, Schumann, Stravinsky, Wagner, Weber, and Tchaikovsky, with a focus on the music of Jean Sibelius on the occasion of his centenary.
Tanglewood Music Festival-BSO Concerts at Tangelwood (Lenox, MA)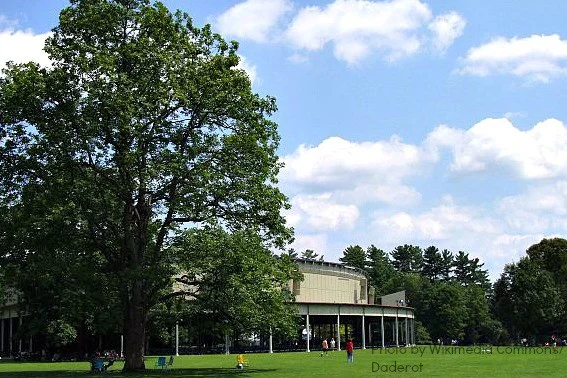 Tucked away in the sylvan landscape of the Berkshires, the Tanglewood Music Center is celebrating its 75th Anniversary this summer. Home to the Boston Symphony Orchestra and superstar classical musicians, Emmanuel Ax and Yo-Yo Ma, this celebratory season also includes pop artists Lady Gaga and Tony Bennett singing from their recent joint hit album, Sheryl Crow with the Boston Pops, and Idina Menzel (singer of "Let It Go" from the "Frozen" soundtrack), just to name a few. Families will enjoy sitting on The Lawn, just outside Ozawa Hall for a picnic dinner while listening to beautiful music.
For families with young children, Watch & Play is a free program for children ages 3-10 who are attending the Sunday afternoon BSO concerts at Tanglewood. It is an interactive musical performance designed to engage children to the Tanglewood musical experience where they will learn about musical instruments, concepts, and concert themes. The program will be offered at 1 p.m. on four Sundays, July 5, 19, and Aug. 2 and 9 in the Chamber Music Hall. Tickets to the performance are required.
Ravinia Festival (Highland Park, IL)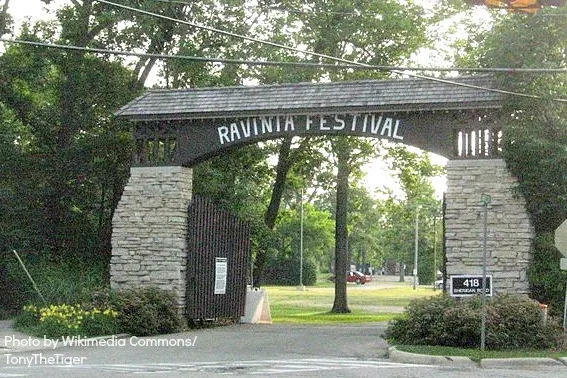 Bring your blankets and chairs for a picnic by the pavillion! Ravinia's Kids Concert series uses the festival's main-stage programming with a mix of genres and artists for a kid-friendly environment. All Kids Concert tickets are $5.
KidsLawn is Ravinia's new, interactive musical playground where kids can run between interactive exhibits, including large-scale percussion instruments on which they can create their own music. KidsLawn will also feature stories, videos, and the instrument petting zoo.
Caramoor Festival (Katonah, NY)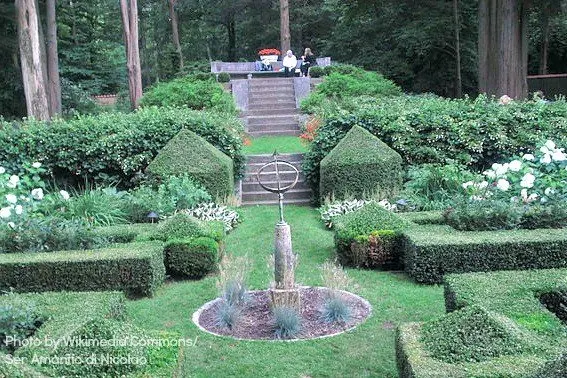 Caramoor Festival hosts a year-round lecture and concert series on its spectacular garden, grounds, and in the historic Rosen House. In the summer, the mansion blossoms with music from every genre, and families and children will enjoy its special Dancing at Dusk program, picnics on the lawn, and I Spy tours inside the Rosen House.
This summer, Dancing at Dusk will feature Israeli, Italian, American, and Greek folk dancing, as well as live Turkish dance and bellydancing. Jazz with Wynton Marsalis and a July 4th extravaganza among many other family friendly concerts will grace the grounds of Caramoor.
MoMA (Museum of Modern Art, NY)
Enjoy the Summer Garden Classical and Jazz Concert series in the outdoor Sculpture Garden of the museum that houses modern and contemporary artworks by van Gogh, Matisse, Rothko, Picasso, and countless other artists. Attend one or all of the four Sunday evening performances featuring adventurous contemporary music programs with premieres each night. Concerts are performed by the New Juilliard Ensemble under the artistic direction of Joel Sachs as well as by jazz ensembles from Jazz at Lincoln Center. Concerts are free.
Music Experiences: Concert Halls and Museums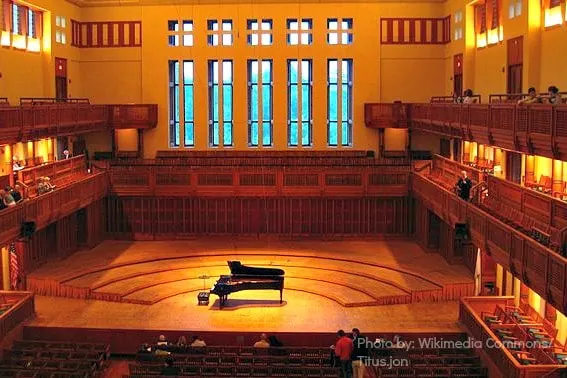 From large city concert halls at Carnegie Hall in New York and Walt Disney Hall in L.A. to the smaller local performing arts centers, most concert halls feature family friendly concerts specially programmed to introduce children to the orchestra and beloved classical composers. Every child should experience a "Meet the Instruments" family concert, watch a production of Prokofiev's "Peter and the Wolf" or Saint-Saen's "Carnival of the Animals." Support your local performing arts center and introduce your children to these classics.
Moving beyond the concert halls, however, families with teens can seek to grow their musical appreciation in deeper ways by understanding the history of musical instruments and diversity in music. This list of exceptional museums have been carefully selected for their stellar collection with accessibility for the whole family in mind.
Musical Instrument Museum (Phoenix, AZ)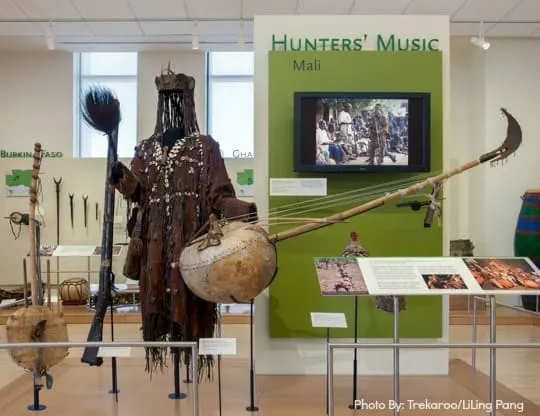 At the Musical Instrument Museum in Phoenix, families will enjoy this exciting musical experience showcasing folk, pop, and native cultures. Built in 2010, it is the largest museum of its kind with over 6,000 native musical instruments from around the world. Wireless headsets allow guests to hear music and see local musicians performing on native instruments in their original contexts on high-resolution flat screens. What's more, guests are invited to play on some of these instruments in the Experience Gallery. Teens and tweens will dig seeing the instruments from pop music icons, John Lennon, Taylor Swift, Elvis Presley, and more.
The National Music Museum (Vermillion, SD)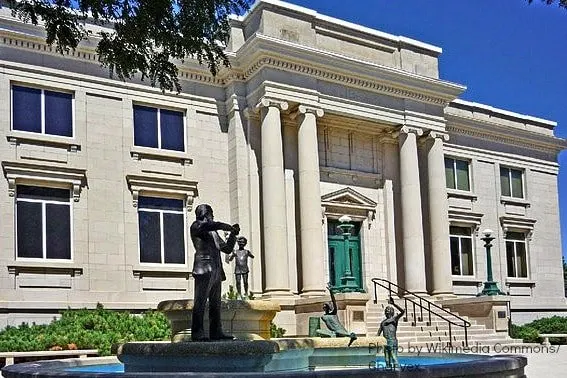 Ever wanted to see the very piano that Chopin played on in the 19th century? What about that Indonesian gamelan that turned heads at the Paris World Fair? Interested in those beautifully hand-crafted Italian violins by Stradivari, Amati, and Guarneri? The National Music Museum holds the most inclusive collection of over 15,000 American, European, and non-western instruments. Voted as, "A Landmark of American Music" by the National Music Council, it's an unlikely locale — South Dakota — for such a renown collection of musical instruments. But if you are taking a road trip across the U.S. or trying to see all 50 states, this is the museum to check out in South Dakota. Inside the 20,000 square feet of nine stunning galleries with climate-controlled space, scholars, musicians, and music-lovers flock to research and learn from unrivaled archival materials anywhere. Most importantly, it's where families are welcome to explore. Ask for a guided tour, which includes listening to live musical demonstrations.
The Frederick Historic Piano Collection (Ashburnham, MA)
When one thinks of the modern Steinway, the sleek black piano that yawns open to the audience, nary a thought is given to the fact that composers pre-20th century had never played on one of them, let alone imagined what pianos would look like and what their music would sound like in the future. The Frederick Historic Piano Collection in Ashburnham, MA, takes visitors back to 1790 up through 1907 displaying only grand pianos by important instrument makers of that era with most of the original materials intact, notably the soundboards. Check out the Viennese Bosendorfer, the Parisian Erard and Pleyel, the London Broadwood, the recently acquired German Bechstein and ask for live demonstrations on them. Composers from Haydn and Beethoven through the French Impressionists and now you, too, can listen to the specific piano that these composers were known to have used and for which their music was conceived. Children are warmly welcomed at the museum as the staff is known to give guided tours for families.
Metropolitan Museum (New York)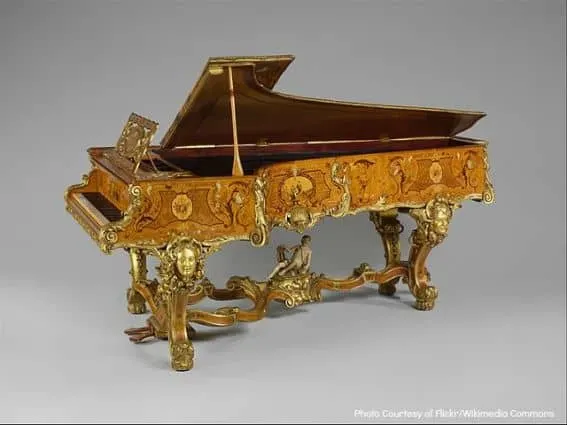 Metropolitan Museum in New York houses a world-class instrument collection carefully selected from 300 B.C. to the present that best illustrates the development of musical instruments from all cultures and eras. Families will enjoy perusing through 5,000 instruments from Cristofori fortepianos and Stradivari violins to many other instruments that are on display for their tonal and visual beauty, technical and social importance, and the chronology of the history of music and performance.
There's No Place Like Home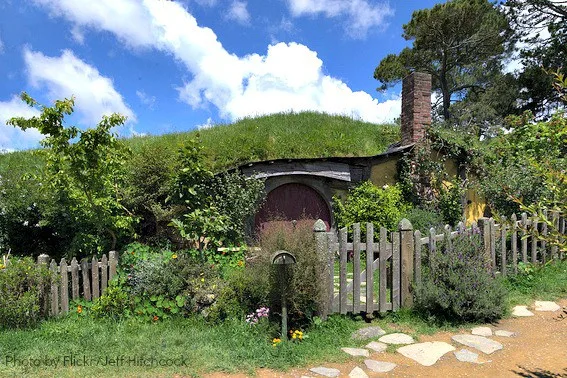 "Farewell, Master Burglar. Go back to your books, your fireplace. Plant your trees, watch them grow. If more of us valued home above gold, it would be a merrier world." -Thorin Oakenshield to Bilbo Baggins in "The Hobbit"
A deep appreciation of music is a gift I want to bestow upon my children, and not just because I'm a musician by trade. As a mother to three rambunctious kids, each of whom play a musical instrument, home is simply where music happens.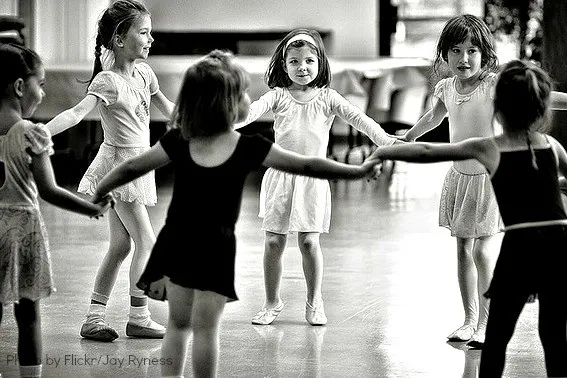 It started when my kids were little. During a rare moment of peace and quiet, I sat down at the piano to play a waltz. My kids scurried to me from wherever they were — in the basement playing with trains or from the bedroom still dressed in tutus and tiaras. They first listened to me play, both in awe of my flying fingers and the harmonious sounds coming out from what they perceived as a big wooden box. As the tempo quickened and the melody grew more familiar, my spunky daughter was first to dance in pirouettes. Big brother joined her next in a partner dance. Soon the smallest, our smiley toddler followed suit to spin in imitation. Just like that, our family was swept away, our living room transformed into an 18th century court in Versailles.
Around this time, I had started to collect musical instruments from our travels to Costa Rica, Nevis, and around the world. Friends and family would give to us instruments as gifts like a thumb piano, an antique harmonica, a hand-made tamborine, or from Taiwan, a small drum that hangs around the neck. Pretty soon, we had quite the collection for our kids to play on. And march we did to the sound of maracas, recorders, an assortment of drums including the djimbe (African drums), and my little one's favorite from a mommy-and-me Music Together class, the triangle.
The best part of our musical jam sessions was when the kids implored that mommy and daddy dance together with them, sometimes to the tune in their heads like "Twinkle Twinkle." Often times, we danced to the sound of music floating out of the iPhone. Our dance parties were never routine, often spontaneous, and always memorable.
Here are some fun ideas to try at home to nurture your budding music-lover, dance partner extraordinaire:
Set aside time and space to play the best classical music at home. Use your iPhone, iTunes, Pandora, CD, or play on an instrument to get your kids moving to music. Need ideas? Here's a suggested playlist of classical music pieces. Don't forget to talk about the kinds of instruments being played or how it makes one feel — either happy or sad.
Start collecting musical instruments. Better yet, make homemade instruments together with your child. Save the used coffee cans and old PVC pipes.
Join a mommy-and-me music class with your child. Music Together is a superb, nationally recognized music class for infants through elementary-aged children carefully researched by music educators to develop the child's sense of rhythm, pitch discrimination, and musicality. Each of my children started out with Music Together and I couldn't recommend it enough.
Try taking piano (or any instrument) lessons with your child and learn how to play the instrument together. Parents will find that it's not so easy to learn something new. There will be a newfound appreciation for your child's efforts, not to mention for the professional musicians who do it so masterfully.
Attend a family friendly concert
Vacation near a summer music festival
Visit a museum to explore classical or native instruments
Every child can learn to appreciate the studied beauty of classical music. Every family can rediscover the wonders of the sound of music while journeying to outdoor summer music festivals in some of the world's most alluring locales or inside interactive museums. It simply cannot be helped when Mamma and Dada shake, rattle, and roll to the music at home with their little ones. Exploring classical music with kids is a lifetime of fun and pleasure for the whole family to enjoy.
Classical Music Learning Resources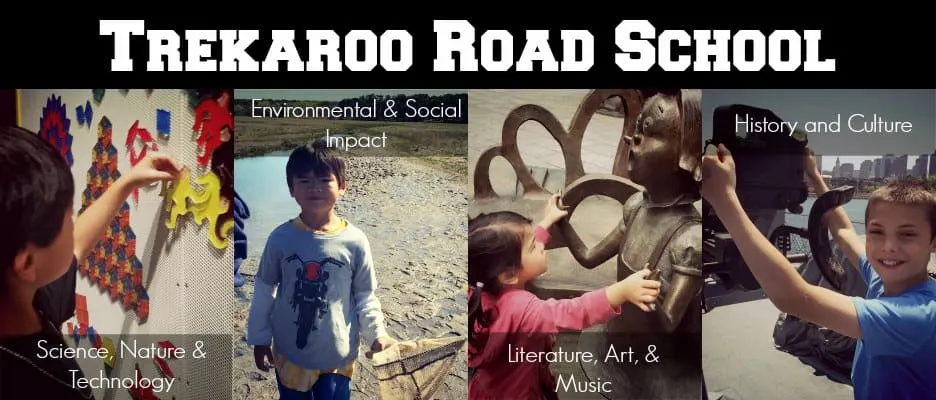 Looking for more Road School Guides? Check out our landing page where we keep all our latest tips, tricks, and educationally approved guides.
Disclosure: This post contains Amazon affiliate links.