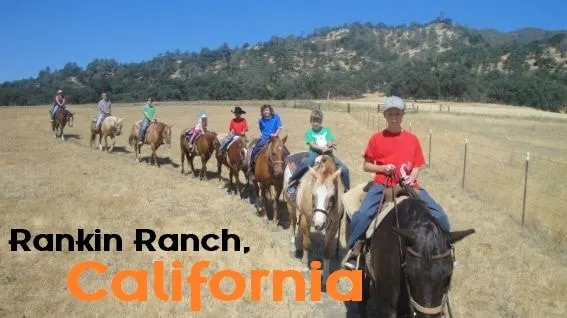 It's Saturday night at the Quarter Circle U Rankin Ranch and there's a ruckus coming from the lounge. The horse races are about to begin and bets are being wagered. No, this isn't some televised event from Churchill Downs; it's the weekend Stick Horse Races. The jockeys are kids, the horses they're saddling up are of their own handy work, and those putting down bets are their parents. On the line, Rankin Bucks, a wooden currency that can get guests a treat from the Rankin Ranch gift shop.
This is high evening entertainment at this dude and guest ranch in California's majestic Tehachapi Mountains. There's no TV, no internet access, and no cell phone service. This ranch offers an off-the-grid family experience where, believe it or not, you won't miss your electronics at all.
Hospitality is a family affair here and during a weekend stay you are guaranteed to meet at least two generations of Rankins. I imagine that this is just how their matriarch, Helen, would have wanted it when she opened the place to guests in 1965. It had been strictly a cattle raising venture up until then. Walter Rankin Sr. founded it nearly 150 years ago and the family still raises White Face Hereford cattle there today.
Families have been taking in the experience in droves, since Helen made her vision a reality. In fact, it's not uncommon for returning visitors to be on the registry. During my family's stay, we met three families who were enjoying what had become a household annual trek. One mom even boasted that it was the Rankins who taught her son to ride.
Riding experience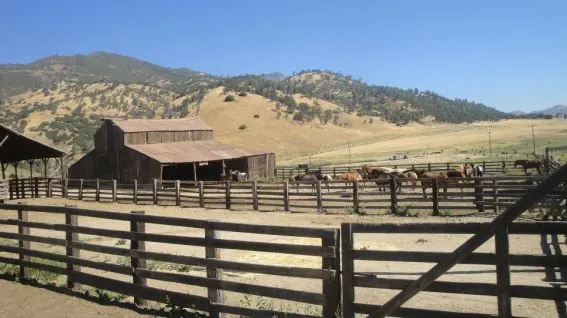 Never been on horse? Don't worry, riding experience isn't necessary. The Rankins do a diligent job of matching riders and horses. Guests are encouraged to submit forms describing their experience in advance so that proper planning can be done. Matching continues even after your arrival, insuring that ride groups are balanced.
"It's like assembling a great big puzzle, "Amanda Rankin Barrett told me.
There are two rides daily, each lasting approximately 45 minutes to an hour. You can opt to ride with your kids, select an adult-only excursion or opt out altogether to lounge by the pool. It is up to you, as the Rankins just want guests to relax and have a good time. Some are easy meadow rides while others will involve narrow trails in the hills, where nature's circle of life plays out in front of you and its trees reach out to tug at you. If you're particularly daring, you might even get an opportunity to trot or run your horse before the weekend is out. Almost all the ride groups are led by three scruffy ranch dogs that are skilled at moving cattle out of the way and killing squirrels and gophers just to thrill your kids.
Think you can't be matched with the perfect riding scenario? Well, think again! Even my 7-year-old son, who is a special needs child, enjoyed a cowboy experience that suited him! On the high functioning end of the autism spectrum, my son has attention gaps that make following directions, like instructions for controlling a horse, a bit of a challenge. Yet, the Rankins never discouraged us from having him ride. Instead, they set him up with a corral ride where an experienced wrangler led his horse around for 30-40 minutes. Rankin son-in-law, Clint, was a tremendous sport! After our "chatterbox" taught him more than anyone could ever need to know about Thomas the Train and his friends, Clint treated him to a short meadow ride on our final day at the ranch. My boy is now in awe rather than in fear of horses and I will be investing in a therapeutic riding program in the future.
Rankin Ranch children's program


While riders need to be at least six years old, don't worry about bringing your preschoolers with you. Rankin Ranch offers a terrific children's program for ages 4-11. Even if your age-eligible kids don't care to ride, they will be kept busy. My 6th grader showed off her athletic prowess in the Rankin Olympics, even trying out archery, while my 3rd grader got a chance to flaunt his new-found penchant for following clues in a scavenger hunt. Both kids also enjoyed the nightly after dinner trek down to the barn to help feed the animals. No matter what they were doing they ran around the grounds under the watchful eye of trained staff and accompanied by Rankin cousins and grandchildren close to their age. You see, at this guest ranch, you're family and you are treated as such.
There are also many ways to bring out the competitor in your teens. Tournament days provide an opportunity for them to flex their skills at billiards, shuffleboard, archery, fooseball and tennis. Think of a weekend here as the ultimate reminder that life doesn't need to be lived "plugged in."
All good things come to an end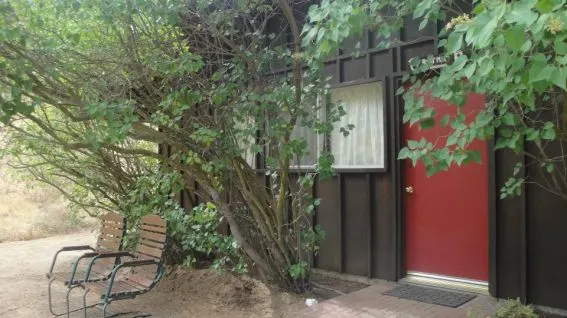 We capped our weekend at Rankin Ranch with a hay ride out to the meadow where we enjoyed a picnic in the middle of unspoiled ranch land. With burgers on the grill, a horseshoe tournament in the making, and kids flying kites nearby, I was hit by a sudden pang about heading back to urban noise. This is how it used to be–kids playing in the creek and filling their lungs with fresh air, not melting their brains with video game moves. My kids may have been thinking the same thing because at that very moment my daughter came to me with a plea, "Please bring me back here next year! Please!" Yes, it's grudgingly that we returned to the land of car noise and crowds.
Things to keep in mind if you're going to Rankin Ranch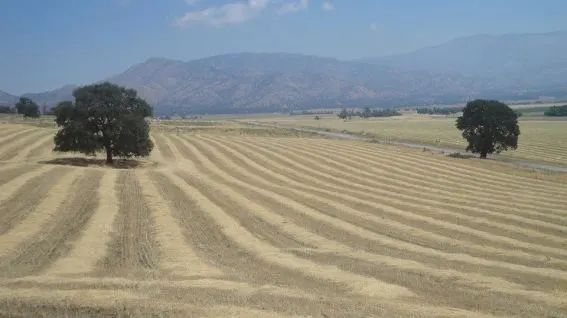 The ranch does not have a bar or a liquor license. A patio party is hosted each night where the ranch staff provides the chips, dip, ice, and mixes. Guests bring the alcohol. Patio parties are times for adult guests to socialize. During this time, kids are off enjoying their own social activity, under the supervision of ranch counselors.
A cattle ranch is not an easy place to be a vegetarian. Should guests require a special diet, they are encouraged to bring food with them. Just let the ranch know in an advance so the staff can be ready to assist with meeting your needs.
There is no grocery or convenience store nearby. In fact, there isn't much nearby. Come prepared. This means arriving with a full gas tank and with a supply of snacks and provisions, should your kids need to munch between the scheduled ranch meals.
Pack a flashlight. While everything is within walking distance at Rankin Ranch, some lighting assistance is a good idea for safely getting back to your cabin after evening activities.
Wanna try your hand at fishing? Are you experienced at fishing? Bring your poles and tackle with you. There is a fishing pond on the ranch. If you're lucky enough to catch something, the ranch staff will cook it up for your family.
Rankin Ranch has been voted Trekaroo's 2013 Best Ranch for Going off-the-grid. Want to know about other ranches that made the cut? Check out our

2013 Family Dude Ranch Vacation Roundup

.
Disclosure: Thanks to the Rankin Family and the wonderful staff at Rankin Ranch for hosting my family. Although my family received complimentary lodging, dining, and activities, my reviews are always my own opinions and are not influenced by staff or its affiliates.
---
Kristine Dworkin is one of Trekaroo's Northern California Destination Guroos.
Travel with kids to: CA |CO | DC| FL | HI | IL |MA | NC | NJ | NY | OR| PA| TN | TX | UT | VA | WA