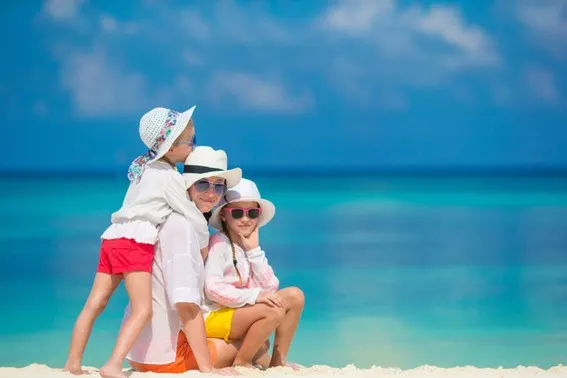 Photo by: Bigstock/TravnikovStudio
We have always wanted to visit Mexico with the kids. The beautiful Pacific Coast beaches, the food, the culture, and its natural beauty are reasons we were so excited about heading South of the border. Planning an international getaway with kids might seem like a daunting task, but it really isn't! Here are a few tips when planning a trip to Mexico with kids based on a recent trip my husband and I took to Puerto Vallarta.
Preparing for International Travel with Kids
I plan everything. With four kids in the house, I have to be as organized as possible with school schedules, academics, and after-school activities. It helps to be organized when traveling with kids, and it will make your entire traveling experience that much smoother. The custom lines are typically three-hours long at any airport, so apply for Global Entry, which leads to a short and sweet experience. Make it easy on yourself and fly like a pro following these tips:
label all passports with names
wear slip on shoes
do not wear metal jewelry or carry pocket knives
have airplane tickets and IDs easily accessible
Remember you just need to make it through the airport security line to officially begin your vacation!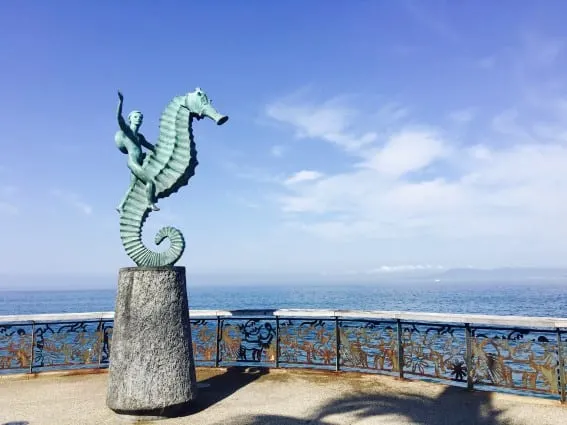 Choose a Destination
Traveling with kids to a new area for the first time might mean that you choose a destination that is close to an airport. That doesn't necessarily mean choosing the closest hotel to the airport, but it should be closer than a two-hour drive to your final destination.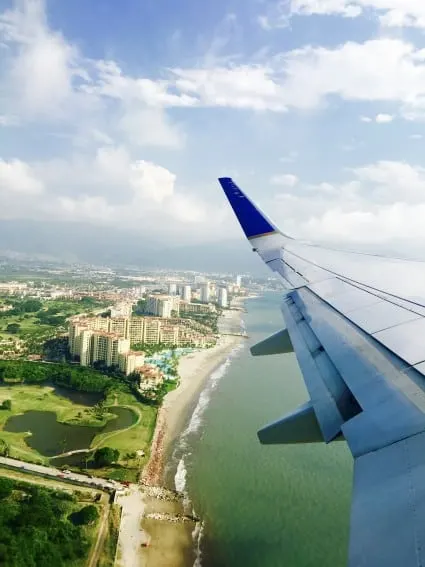 We went to Puerto Vallarta, which is situated just minutes from the Licenciado Gustavo Diaz Ordaz International Airport. Now being more familiar with the area, I would feel comfortable when traveling with my kids and choosing a more remote hotel in the area.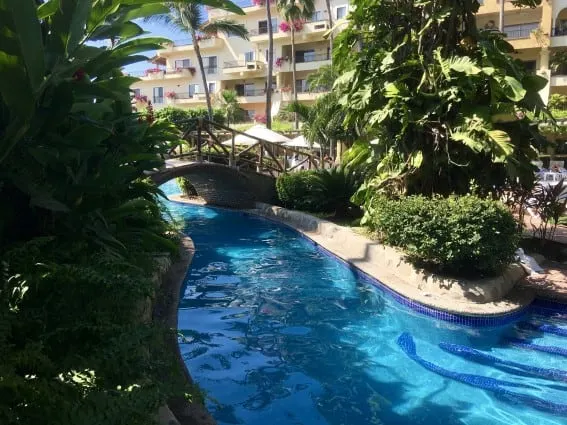 Choose a Hotel
Now that you have a destination, how will you choose where to stay? I always start by asking friends and my fellow travel bloggers for recommendations. The Trekaroo blog is filled with real parents giving helpful reviews of properties and destinations. It's always good to have a starting point and then, working your way around what amenities are most important for your family.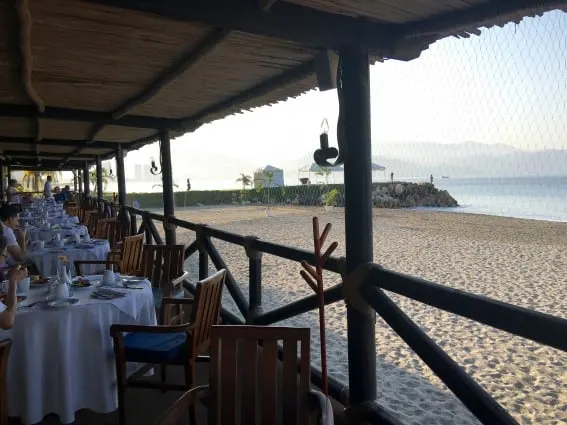 The Velas Vallarta Resort, an all-inclusive family resort, was the perfect place by the ocean with three swimming pools, a lazy river, nightly entertainment, and close proximity to excursions that we wanted to experience while in Mexico. Activities for both kids and adults range from kids club activities, championship golf course, a world-class spa, and multiple restaurants on property. A five-minute drive from the airport to this resort meant that our vacation could start that much sooner. I would return with my kids in tow in a heartbeat.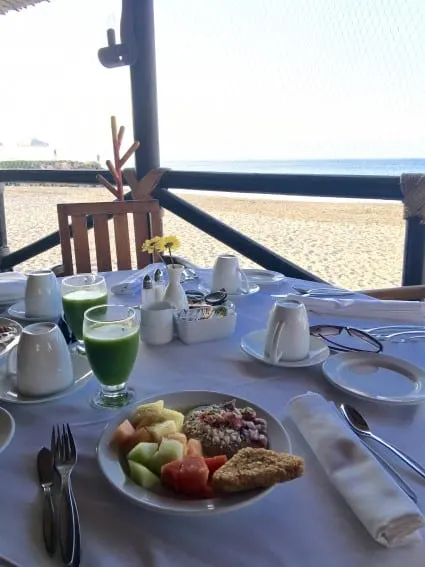 Benefits of an All-Inclusive Resort
As the organizer in charge, sometimes it's hard to be on vacation while on vacation! I have always managed the activities, meals, and transportation making sure to stay on budget during our past vacations. While I was a little leery about the all-inclusive resorts marketed towards families, I had no evidence to base this mindset. After experiencing how easy, stress-free, and wonderful an all-inclusive vacation can be, I am now definitely sold on it!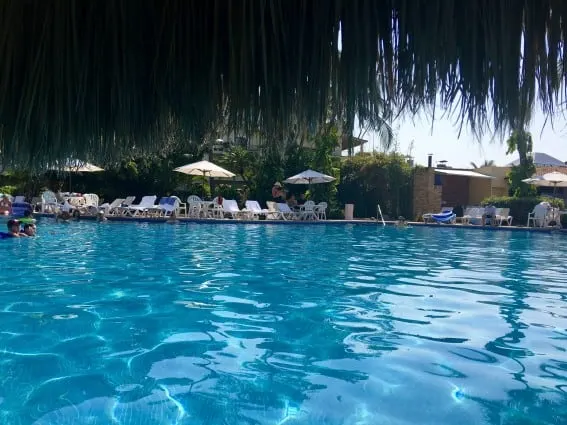 Imagine not having to worry about being charged for sodas, ice cream, lunches, or snacks throughout the day! I loved the all-inclusive resort style because I was not having to count pennies and budgeting for the day.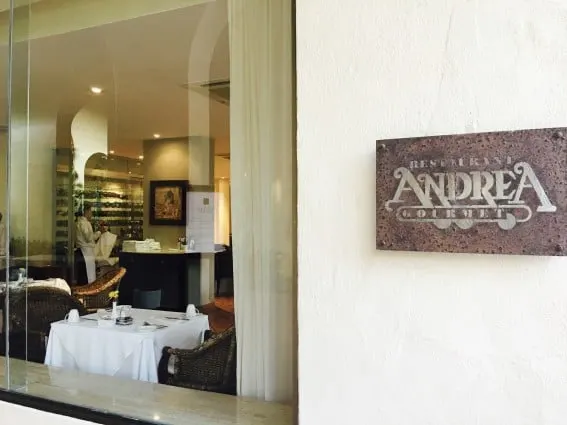 The restaurants at the resort offered gourmet foods starring world-renown chefs. At Restaurant Andrea, this beautiful Puerto Vallarta restaurant included fresh local seafood, Mediterranean pastas as well as creative Italian fare and Asian favorites on themed nights. Additionally, their extensive menu of fine wines was impeccable – and all included with our stay! On mornings, we enjoyed their buffet breakfast of fresh fruits and a la carte items.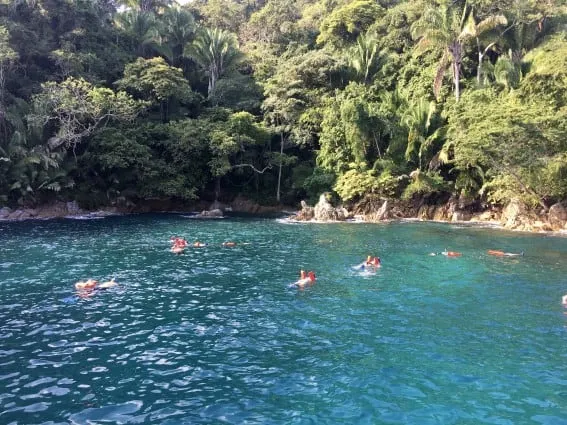 Activities for kids throughout the day either at the pool or at the kids club are also included. This resort routinely offers special packages that can add an off-premise excursion such as dolphin swimming, snorkeling, or hidden beach exploring (when purchased together). If this is your first time staying at an all-inclusive resort, I recommend reading our First Timers Guide to All-Inclusive Resorts With Kids to answer questions about what's generally included, tipping policies, and other FAQ to learn about before you go!
What all this amounts to for me as the primary vacation planner and travel agent is that I get an actual vacation from planning and organizing – at least for a few days! That alone is priceless!
Involve the Kids
My favorite part of planning a vacation is involving the kids to become familiar with where in the world they are going! We start at the library in the travel section and study the maps. We research fun things to do in the area and look into additional places to visit.I love seeing the gleam in their eyes when they finally come into sight of something or somewhere they have only seen on the screen of a computer or in a book. Check out all the fun things we found to do with kids in Puerto Vallarta!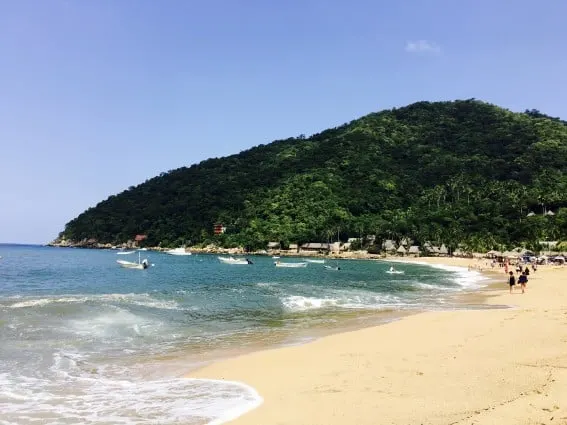 Planning a trip to Mexico with kids at an all-inclusive resort can be the easiest, stress-free vacation ever. I would go back in a heartbeat, no questions asked other than, "When do we leave?"
Disclosure: The author received a complimentary stay at the Velas Vallarta for the purpose of this review. She was not required to state any particular view; all opinions remain her own.
Featured photo by: Bigstock/TravnikovStudio