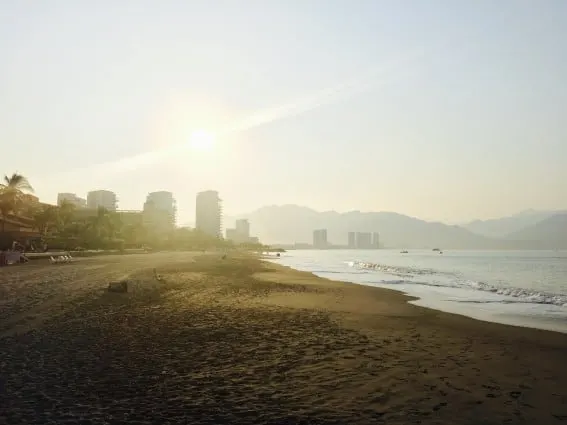 Located along the Pacific Coast in the heart of Banderas Bay, Puerto Vallarta is surrounded by the Sierra Madre Mountains. This region of Mexico offers a window into the traditions, culture, and natural beauty of the people and the land, making it an unforgettable experience that welcomes you to the country of Mexico and makes you want to explore more. Wondering what to do in Puerto Vallarta with kids? Read on for must-do adventures, tips on getting there, and our recommendation on where to stay.
Look for current hotel deals in Puerto Vallarta
What to do in Puerto Vallarta with Kids: Five Must-Do Adventures
Traveling to a new city means a whole new world awaits you and your family. From undiscovered history to the beauty of the land and the people you meet along the way, an unforgettable journey begins in a new travel destination. These following five adventures are what made our visit so special in the enchanted city of Puerto Vallarta.
1. Adventure on Banderas Bay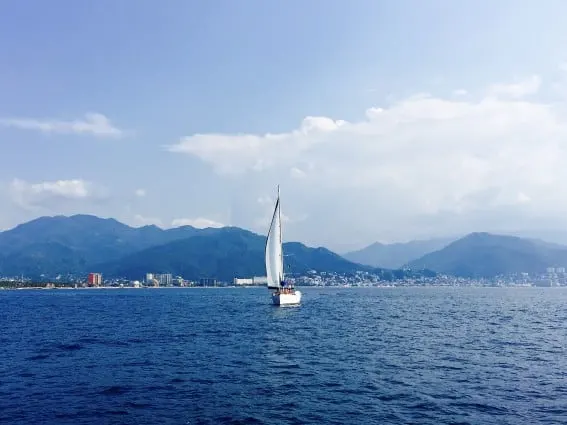 Explore Banderas Bay by sailboat, discovering its secret hideaways while surveying the lesser traveled Pacific Coast of Mexico. We traveled with Vallarta Adventures and these expert locals knew where to take us to find true adventures in the bay. Leaving early in the morning from the Puerto Vallarta Marina, embark on a catamaran to truly see the vast size of the bay. During our sail, we saw dolphins and the sun rise behind the Sierra Madres (while keeping an eye out for whales too!).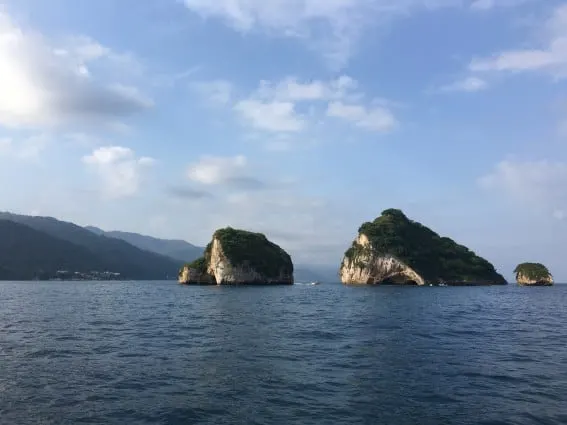 We passed through the beautiful Los Archos National Marine Park as we worked our way south in the bay. These gorgeous granite rock formations protruding out of the water were captivating. This popular area to snorkel is a protected area and is home to many sea creatures and other marine life.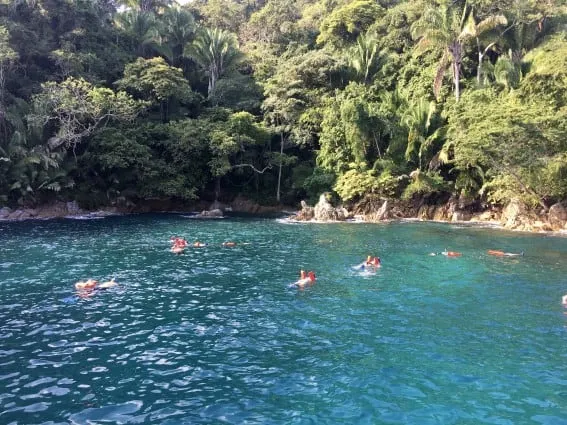 Don't miss a day excursion to Majahuitas Cove. This secluded cove an easy 13 miles south of Puerto Vallarta is the ideal place to stop for a snorkel and swim. With clear, turquoise waters, we dove in to explore!
Tip: Plan ahead and book excursions upon arrival at your hotel as they can book up quickly.
2. Day Trip to Yelapa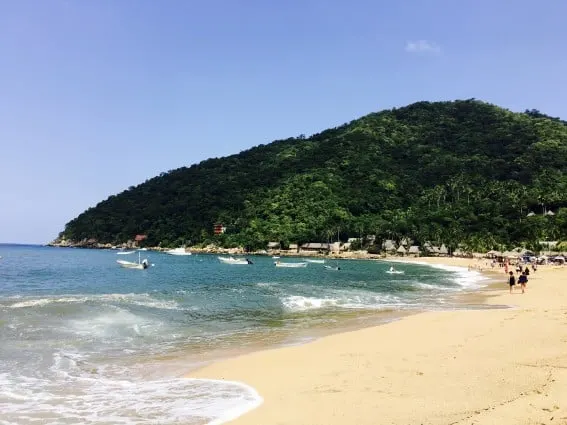 This remote fishing village is most easily accessible by boat and is the perfect place to set up your hammock for the day, parasail, hike into the village, and swim in a waterfall. All my vacation goals were met on this one day in this one amazing village. The villagers of Yelapa were more than friendly and hospitable. The beaches were blankets of golden sand and the sounds of the Pacific crashed on the shore as we relaxed with beverages and fresh guacamole and salsa.
Local Tip: If a local woman walks by you with a plastic container of pie on her head, buy a slice of the lemon meringue. We sampled Augestina's and it was amazing!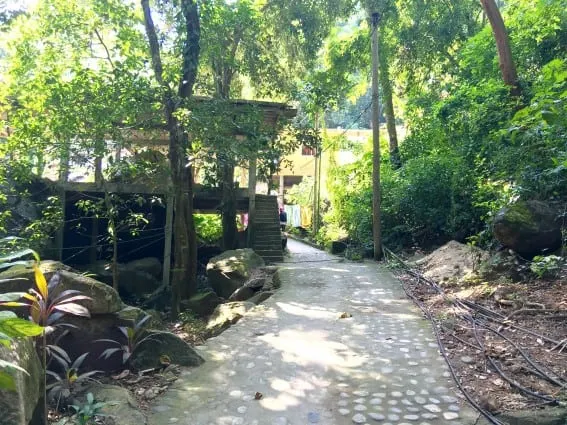 If you hike to the village of Yelepa, find Javier's Rosewood Artisans. Handmade items carved from the locally grown rosewood (such as salad bowls and rolling pins) are available for purchase and make great souvenirs to bring home.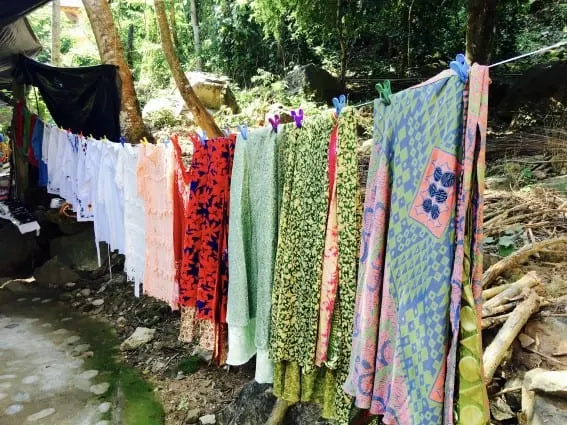 There are also tapestries, jewelry, and more hand-made items by local women. I bought a number of gifts, as I preferred to support the local, hand-made effort rather than a touristy shop downtown.
Check for hotel availabilities in Puerto Vallarta
Tip: Make sure to bring cash or pesos along with you so that you can purchase the local items. No credit cards are accepted.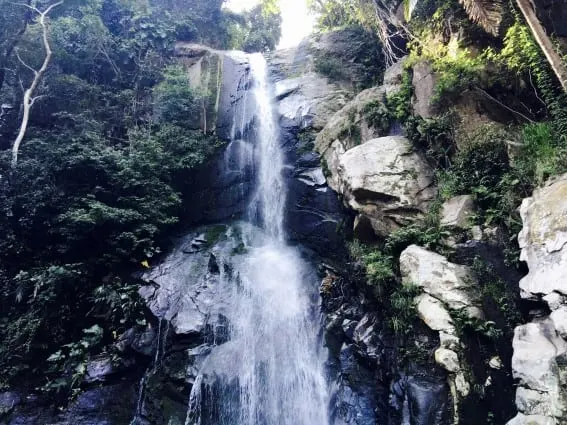 Don't miss Yelepa's breathtaking 15-foot village waterfall
While making our way back to the beach, I marveled at what makes this corner of the world so perfect. Donkeys are the main source of transportation and technology is not quite here yet. It is much faster to arrive by boat than car. Roosters still serve as alarm clocks and life's major decisions can wait until tomorrow as you ponder the meaning of life while soaking up the sunshine. I wanted to stay forever.
3. Explore the Malecon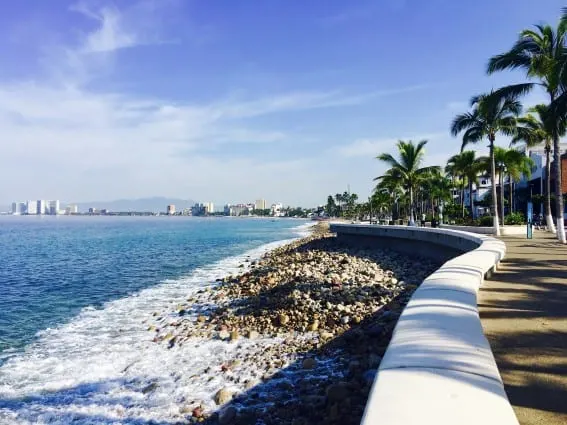 Stroll along Puerto Vallarta's Malecon and marvel at the many statues that line the famous boardwalk. The Malecon, which translated means "esplanade along a waterfront," was rebuilt in 2013. Now wider to accommodate the growing number of visitors, outdoor cafes, art, jewelry shops, and boutiques line the Malecon and entertain residents and tourists alike.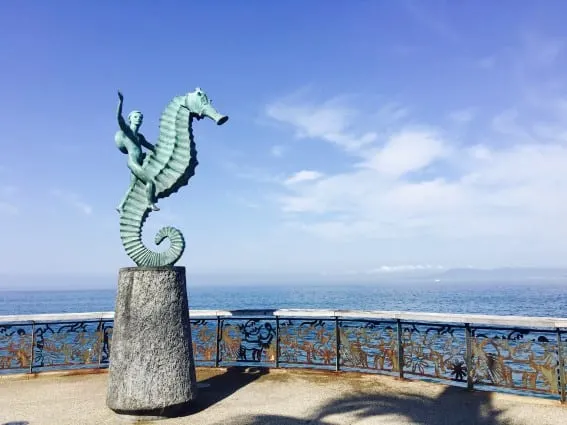 Start at the north end of the wide sidewalk at the Rosita Hotel and embrace the large, unique bronze and stone statues from local and foreign artists as you walk along the way.
Tip: The Malecon is just a short taxi ride away from most hotels in Puerto Vallarta. This is more of a strolling, dining, sightseeing afternoon excursion. There is no beach access at the Malecon.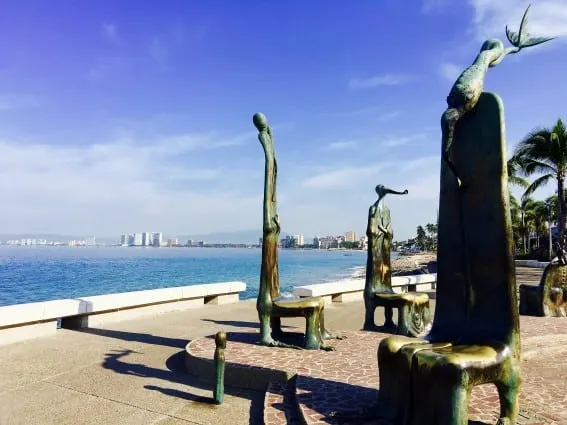 Obscure and meaningful, each statue will have you taking pictures and searching for the artist's meaning.
4. Watch a Pacific Sunset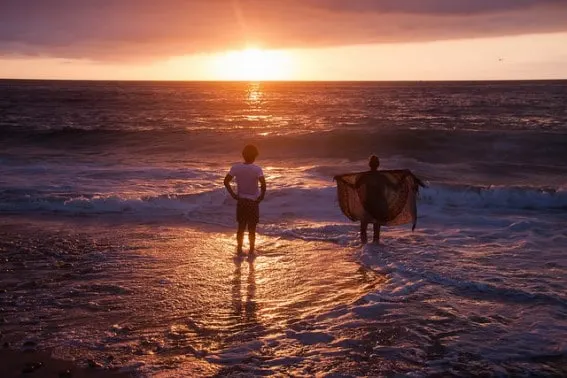 Photo by: Flickr/Chris Goldberg
Banderas Bay is composed of small coves, hidden bays, and beautiful beaches making Puerto Vallarta one of Mexico's best known Pacific Coast destinations. The quiet and secluded beach of Las Caletas is only accessible by boat and is a private beach (now leased by Vallarta's Adventures for access). A kid's adventure tour is complete with zip lines, tarzan swings, climbing nets, and more! The beaches of Yelapa are also only accessible by boat and are the perfect quiet beach to get away from the crowds and to escape reality. Kids and families can play safely as both beaches offer less crowds and a more relaxed atmosphere. The Pacific Coast sunsets are epic and shouldn't be missed overlooking the water, no matter what beach you visit in Mexico.
5. Embrace the Culture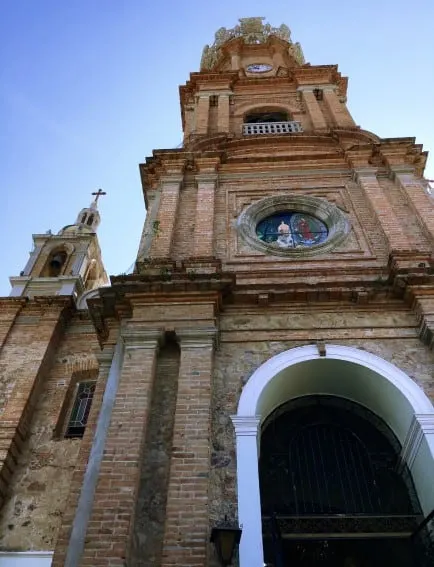 Walk the cobbled streets of old town and step into the church of Our Lady of Guadalupe, where a landmark crown sits atop as an icon in the city. Listen to the sweet sounds of the mariachi bands that play often at meals and celebrations.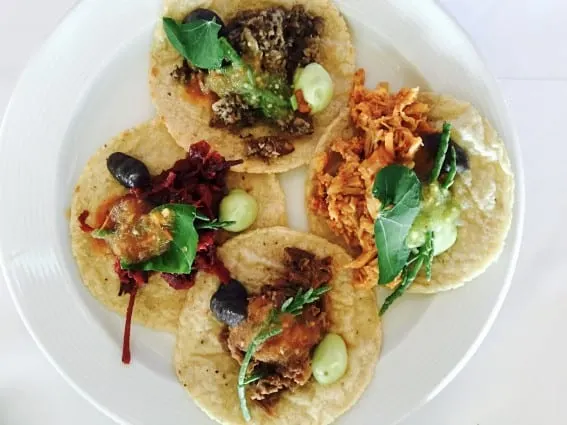 Dine on freshly caught fish tacos, with delicious guacamole. Learn the language. Immerse yourself in Puerta Vallarta and enjoy your Mexican vacation with a slice of authentic cultural encounters.
Look for the best hotel prices in Puerto Vallarta
Getting to Puerto Vallarta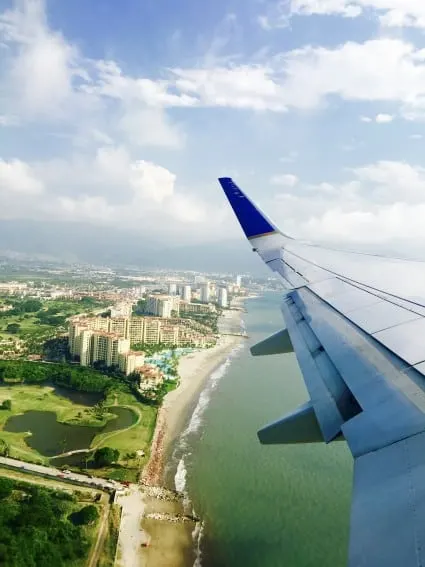 When traveling internationally with kids, just getting to your destination can be exhausting! With customs and long drives to remote locations as possible factors, we were pleased to find an easy, direct flight into Licenciado Gustavo Diaz Ordaz International Airport available from most major cities in the US, making Puerto Vallarta an ideal destination for vacationers traveling with children. Hotels and beaches are just minutes away from the airport meaning your vacation can begin immediately!
Tip: Apply for Global Entry prior to your trip in order to breeze through customs with little wait times. Change dollars into pesos before arriving into Mexico. Sometimes the street vendors or taxi drivers may try to confuse you on the exchange rate. It's easiest if you have the correct currency.
Where to Stay in Puerto Vallarta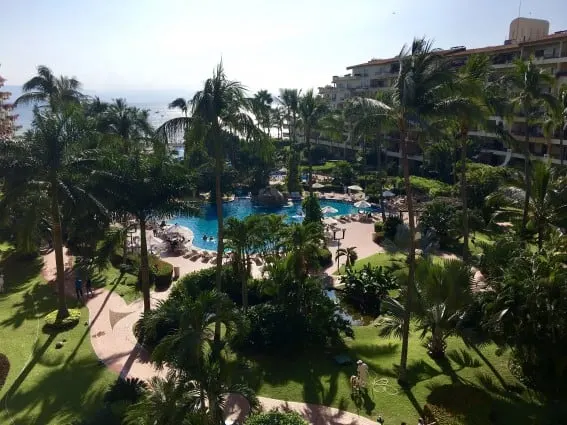 Although there are many different lodging opportunities in Puerto Vallarta, we stayed at the Velas Vallarta, an all-inclusive family resort on ten acres of oceanfront property and just minutes away from the airport and downtown Puerto Vallarta. Our spacious room was oceanside with a private beach; the food was amazing and the pools were pristine!
If you have never stayed at an all-inclusive resort, we have a first-timers guide to tell you all the reasons they are wonderful for families!
Thanks to Puerto Vallarta, I have fallen head over heels in love with Mexico and can't wait to return and visit more cities to discover the roads less traveled.
Disclosure: The author received a complimentary trip to Puerto Vallarta, Mexico. She was not required to state any particular view; all opinions remain her own.
Photos by the author, unless otherwise noted.
Featured photo by: Shutterstock