Racing has always been a part of my life. Growing up, my father rarely watched TV. But, there were three exceptions to that rule: 1) one hour of local news while he waited for dinner, 2) The Cosby Show (because come on, everyone LOVES Bill Cosby), and 3) NASCAR. He always told us that the best athletes on the planet were race car drivers. He said they have to use their body AND their minds. You can't miss a shot or a pass on the track unless you want to wrap your car around a pole. We'd argue with him relentlessly about this. And the fact that on top of everything else, watching a bunch of cars go around in circles for 500 laps was a serious snore fest.
Fast forward twenty years and I'm enjoying the sights and sounds of NASCAR racing with kids in Charlotte, North Carolina.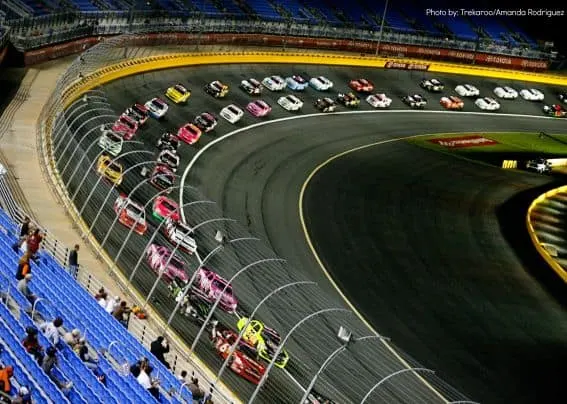 My father, now the proud owner of his own race car, has started to share his love of cars and racing with my boys and they, unlike me, actually appreciate it. They spend countless hours working in his garage on his cars. (He also has a classic Chevy that we take up and down the East Coast to car shows.) They are the most excited (and nervous) when he pulls it up to the starting line at a race and guns it down the track. Cars and racing have become important parts of our family. They have bridged a gap between generations, and they are something over which my sons can bond with my father.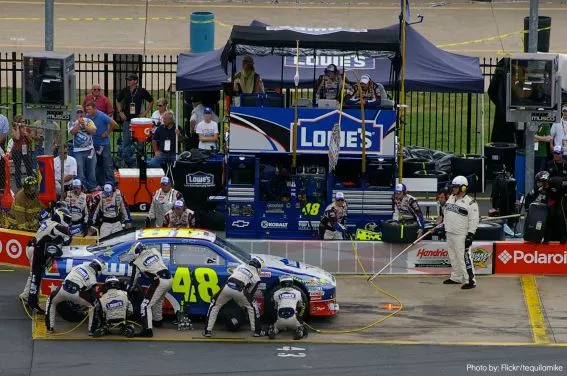 Racing and car shows even come into play when it comes to planning our family vacations. This summer we will travel to at least two car shows and a number of racetracks with my parents and their cars. My boys look forward to these vacations just as much as they look forward to our week at the beach and our visits to amusements parks.
Charlotte is one of our favorite family-friendly, race-loving cities to visit. NASCAR is an institution in Charlotte. With a number of race teams making Charlotte their home, fans flock to the area to participate in the race related events throughout the year. The NASCAR Hall of Fame is tons of fun even if you don't plan to catch a race. Among the family-centered race events, race shop tours and museums, and races at the track, families who enjoy racing will also have a blast in the city.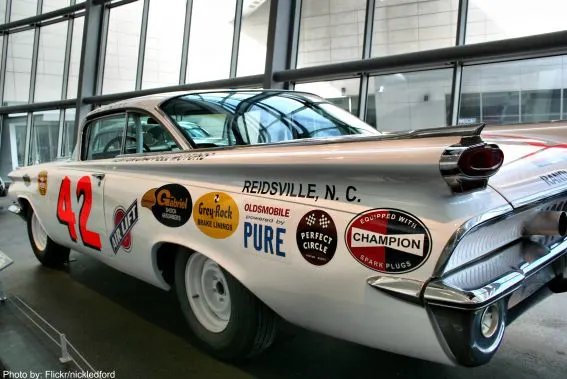 Charlotte itself is a beautiful city, and so inviting to young families like ours. In addition to NASCAR, the city is also home to a number of other major sports teams including: the NFL Charlotte Panthers, the NBA Charlotte Bobcats, and the NY Rangers affiliate, the NHL's Charlotte Checkers. If sports events are not up your alley, both Carowinds amusement park, and Great Wolf Lodge come highly recommended. We have a major love affair with Great Wolf Lodge. Charlotte is also home to a variety of children's museums and discovery centers, including Discovery Place, ImaginOn, and the Mint Museum of Art just to name a few.
I have to thank my father of inspiring me to visit a beautiful city like Charlotte and experience the culture of racing with my boys. Thank goodness I was wrong all those years ago, racing is SO not boring!
Check out these additional amazing family-friendly activities in Charlotte.