Yesterday, we introduced you to Sharon Rowley, a superoo about to embark on an 8000-mile 4-week road trip with her six kids!  She shared her favorite tips for gathering ideas for your roadtrip and she's back today with more inspiration!
Planning the Itinerary- Daily Distance to Travel and Places to Stay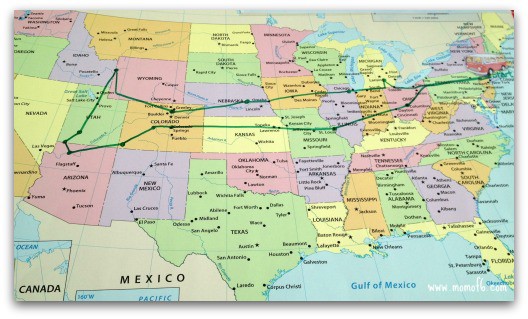 Once I knew where we wanted to go, I plotted it all out on a U.S. map so that I could visually see how far apart destinations were and what routes we might want to take. Then using Trekaroo, I began researching accommodations which would comfortably fit our large family, allow us to cook at least some meals on the road, and do laundry every so often. Next I started researching distances between destinations to make sure that we didn't travel any more than 500 miles in any one day, and that we didn't drive long distances more than two days in a row. Finally, I made sure to plan the itinerary so that the kids would have time to enjoy activities every single day and not feel that their entire summer vacation was spent sitting in the car!
Avoiding the "Are we there yet???!!"
 Follow Our Journey!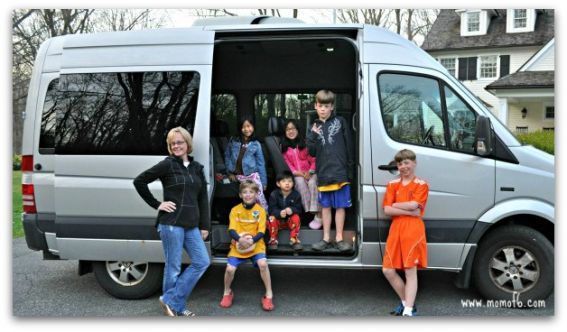 We would love for you to follow our big road trip adventure! We will be tweeting and sharing photos on Instagram using the hashtag #Trekarooing and #TrooTrip. We will also be sharing updates on the Trekaroo Facebook page  (T-Roo, who is joining our adventure has his own facebook fanpage!) and pinning our adventures on Pinterest.  You can stay on top of all the social media buzz and updates at our Troo Road Trip Central.  Read our Road Trip Diaries on Tuesdays and Fridays over at Momof6. But even better, I will be driving our Trekaroo branded van all throughout this trip-so if you spot me while out on the road or out and about, please wave, say "hello" and feel free to ask me about what makes Trekaroo such an awesome family travel planning website. Happy Travels this summer!
Superoo Sharon Rowley (sharonmomof6) is the busy Mom of 6 kids ages 7-12 and managing this large family calls upon all of the super-organizational skills she can muster! Sharon shares her ideas for Moms every day on Momof6, and you can also find her on Pinterest (sharonmomof6) and on Twitter @sharonmomof6