Oregon is an outdoor family's playground. From mountain peaks to miles and miles of beautiful forests, it has the variety and the fresh air families love.
Here are few of the places we have been to go for a walk or hike with our little guy.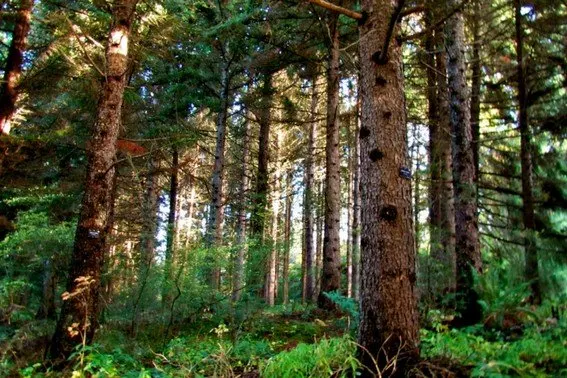 Photo by: flickr/jeffgunn
Best places to hike in Oregon with kids
Tryon Creek State Park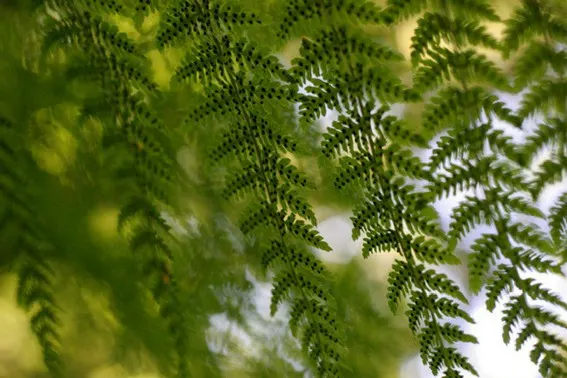 Photo by: Flickr/maggiejane
Tryon Creek State Park is a go-to for us, especially since we are so close to it. The park is a heavily wooded area, with trails that are really well maintained. There are both hiking trails and trails for horses (you will see riders on occasion, and I believe the bikers have to stick to those trails also to keep everyone safe). Hikers can also go on those trails, just be wary (and I would avoid taking the kids in case you have to make quick movements).
There is an interpretive center where they hold different lessons. You can find out what is happening on the website I have listed in 'more information'. They will bring animals out for the kids to learn about and teach them about forests. There are all sorts of different trails throughout the park, and I would classify most as easy with a couple of moderate trails. We did a hike there with our playgroup and we had 3-year old twins with us, that thought our hike got a little long; we should have taken one of the shorter routes for them.
Great place to go over and over! One quick note: not really stroller-friendly…some trails are, most are not. If you have a kid-pack, you will be better off.
Hoyt Arboretum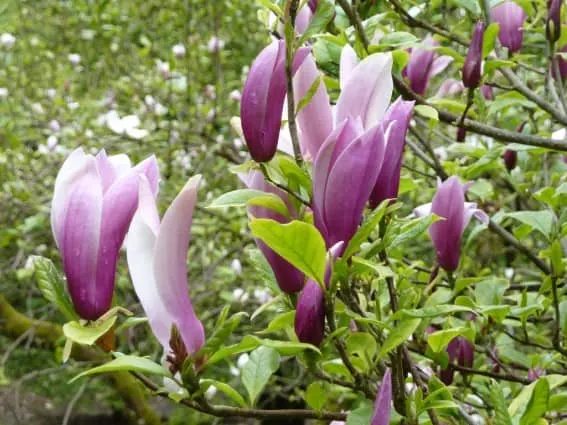 Photo by Flickr/wlcutler
The Hoyt Arboretum trail system is one of our family's favorites when we don't have time to drive to another hike outside of Portland (or between rain showers!). It is a beautiful little piece of Washington Park and the greater Forest Park. You feel like you are off and away, not in the city. There are all sorts of different trees and you walk through various types of gardens. Certain spots can be slightly more hilly than others, but all in all I would call it is an easy hike.
There is a great grassy area where people enjoy the sunshine or have picnics. There are no tables, so bring a blanket if you wish. They do have a structure across Fairview with a couple of tables, but during the summer you will see camps with lots of kids hanging out there. The area is really enjoyable.
There are bathrooms and trail maps at the Visitors Center and there is also a volunteer who can tell you all about things. Most of the trails are wheelchair/stroller ready (there are occasional steps that will be called out on the trail maps.
Marshall Park
Marshall Park is a real gem in Portland. Even though it is close to the city, you feel miles away. A gentle creek runs through the park, and we have seen smaller salmon making their way up and down the creek. There are great hiking trails that are well maintained. If you have a really little one you will want to keep a close eye on them during parts of the trail that are up on the cliff…a very long drop, but nice view. There is also a modest play area with swings and a slide. It is really quiet and beautiful!
Hendricks Park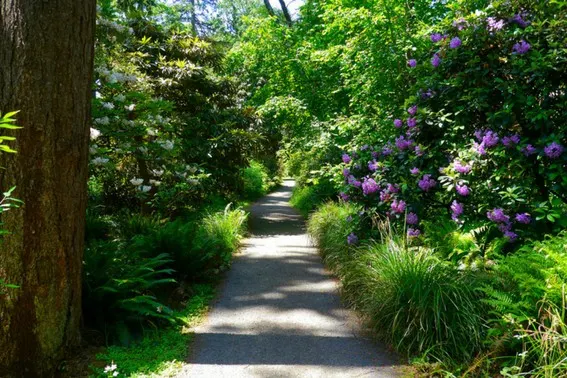 Photo by: Flickr/Rick Obst
I grew up at the base of the park and this has always been a favorite. In the late spring the all of Hendricks Park bursts into color as the Rhododendrons bloom. It is a really beautiful, ornamental park. You can also see deer and other 'wild life' while on your walk. There is a structure there with picnic tables to eat at. The original structure was built during the Depression as a public works project, but was crushed by falling trees in a wind storm about 10 years ago and has been rebuilt. There is an open play area with 2 swings and more tables to relax at and bathrooms. There are also bike/running trails on the other side of the park.
Looking for a place to stay while you trek through Oregon's landscape? Check out our parent-approved hotels.
Does the rain have you feeling like spending some time indoors? We have that taken care of too. Here are some sure-fire winners for kids visiting Oregon.
PDXBlossis a contributing author here at trekaroo
Lead Image by Shutterstock