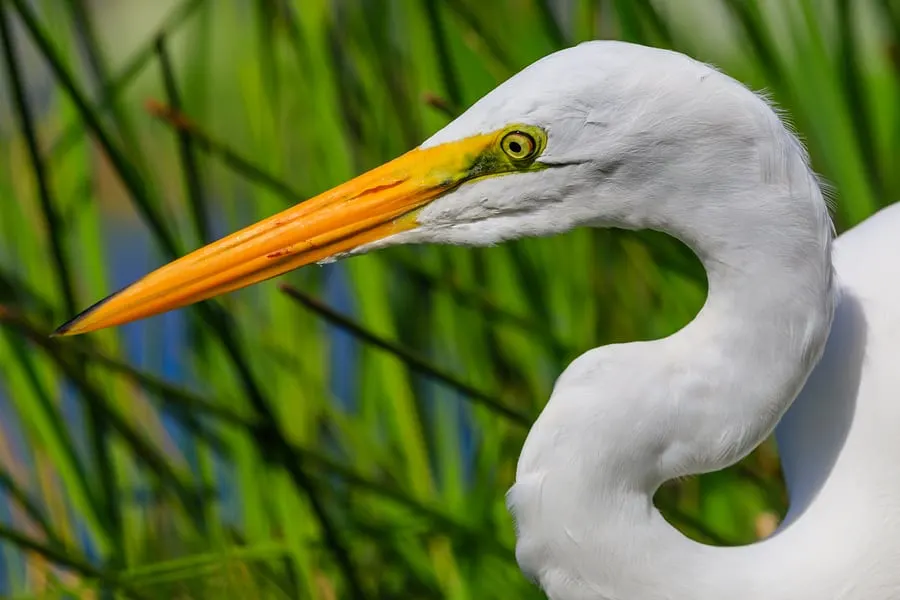 Florida is well known for many family friendly vacation spots. One of my favorites is the Everglades National Park. This park is the third largest in the lower 48 (behind Death Valley and Yosemite National Parks) and has such a variety of plant and animal species that a walk through this "river of grass" really feels like you've stepped back in time! Whenever friends and family visit Florida, they always want to explore this amazing national treasure and designated World Heritage Site. Of course, they want to see alligators and we always do, too! There are park access points on Florida's Gulf Coast near Everglades City and also on the east coast near Miami in Homestead and Key Largo. Time to explore the Florida Everglades with kids!
Photo by: Bigstock/The Bohemian Lens
Coming to the Everglades from the west? Check out these kid friendly hotel reviews in Southwest Florida.
Making it a day trip from in or around Miami? Be sure to read these kid friendly hotel reviews in Southeast Florida.
The visitor information center offer a great introduction to the park. Families enjoy the interactive exhibits where they can hear recorded sounds of park animals and match them up with their photos. From the visitor center, you can take guided tours in boats, on foot or bicycle, and even by tram. If you decide to take a walk on one of the many trails, please keep your kiddos close by. There are wild animals and sometimes the trails get flooded in sudden downpours.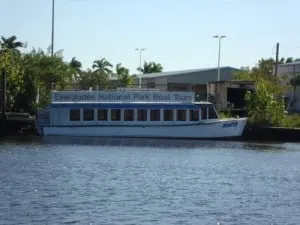 The park is open every day of the year and is busiest during the dry season from December through April when the weather is most pleasant. Typically, we start our Everglades family travel adventure in Everglades City on a guided boat tour. As we stroll through the mangrove islands, we see so many alligators and beautiful birds that we lose count! If you prefer to canoe at your own pace, there are plenty of challenging canoe trails that wind through a variety of habitats. You can see nesting birds, alligators, and might even spot a manatee! Be prepared with lots of water, sunscreen, and bug spray. Because the water levels are higher during the wet season which runs from May through November, it will be more difficult to spot some animals. This also means that the mosquitoes and biting flies are more plentiful. Be prepared by wearing lightweight long sleeves and pants and plenty of bug spray.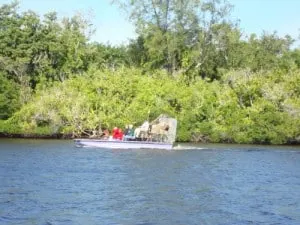 So, pack your sense of adventure, a fully charged digital camera and plenty of bug spray to capture some amazing family vacation memories that you all will cherish for years to come. The alligators are waiting!
Looking for more family fun in South Florida? Read about kid friendly activities in Southeast and Southwest Florida.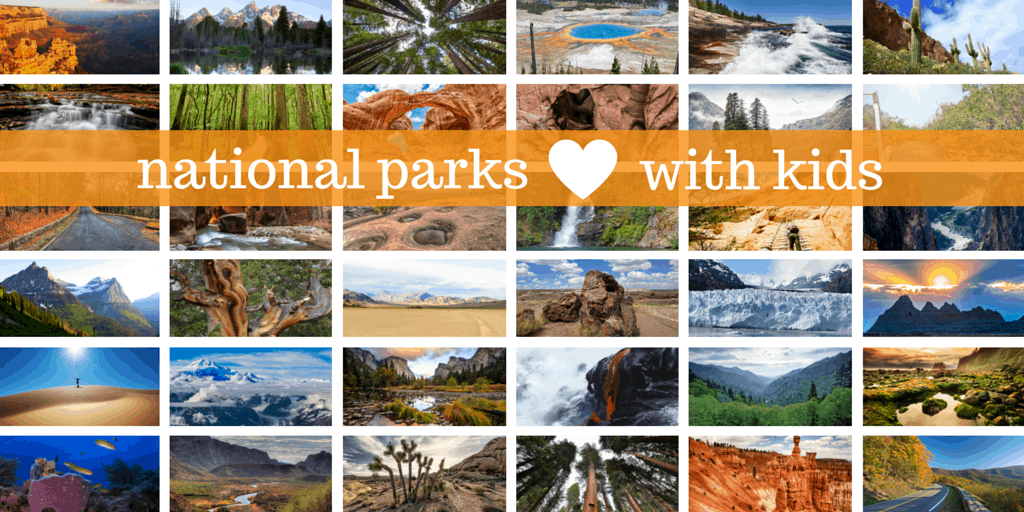 Excited to visit national parks with your kids? We are too! Visit our National Parks with Kids page for extensive coverage, tips & tricks for all our nation's National Parks.
Pinterest Photo by: Flickr/Kimon Berlin