Finding the best Christmas Tree farms in NJ allows you and your family to select the best holiday decor for your needs. No matter where in the state you live, there's a place nearby to deliver on the holiday spirit and get you set up for a terrific holiday season with the perfect tree. Here's where to find the best Christmas Tree farms in New Jersey.
Christmas Tree Farms in NJ- North
1. Bear Swamp Farm in West Milford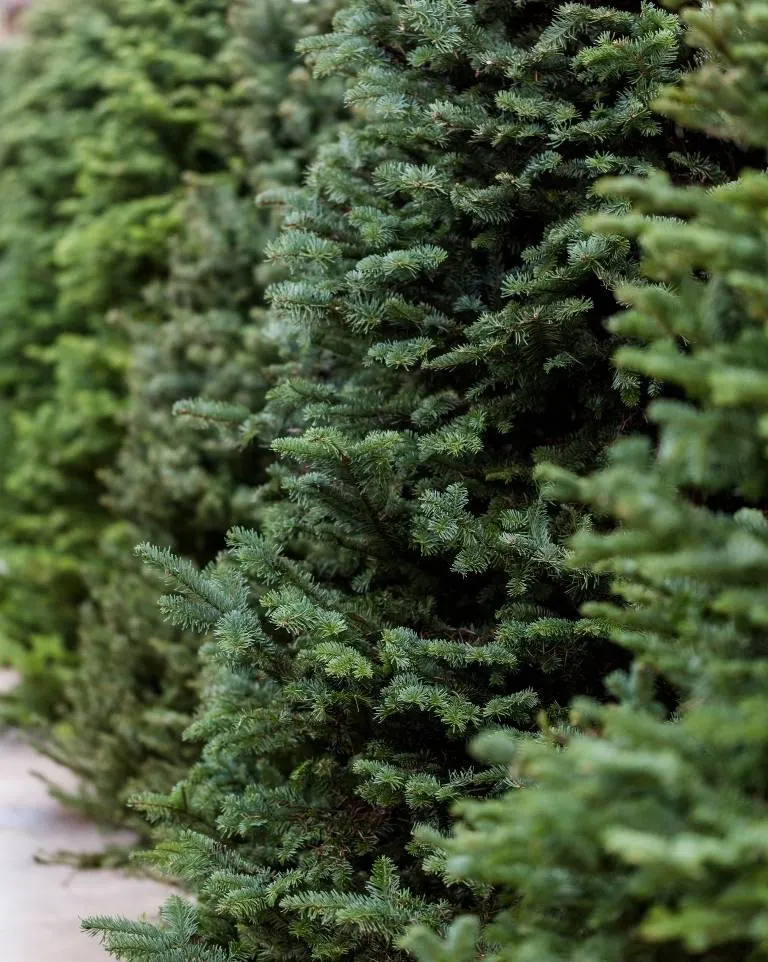 81 Otterhole Rd, West Milford
Get your Christmas tree at Bear Swamp Farm, a small 9-acre organic farm that has been operated by the same family for over 60 years.
Cut your own tree or purchase a huge pre-cut tree. Choose from White Pine, Balsam Fir, Blue Spruce, Scotch Pine, White Spruce or Norway Spruce to cut or Douglas Fir for pre-cut.
In addition, their shop offers garland, wreaths, boughs, gift items, crafts, ornaments, or jewelry, or warm up with some baked goods and hot chocolate. This is a small farm, so no credit cards are accepted.
Visit from the Friday after Thanksgiving as well as three weekends (Saturday and Sunday only) immediately following Thanksgiving from 9am to 3pm.
Explore more of the state! Here are our favorite things to do in NJ with kids.
2. Sunset Christmas Tree Farm in Blairstown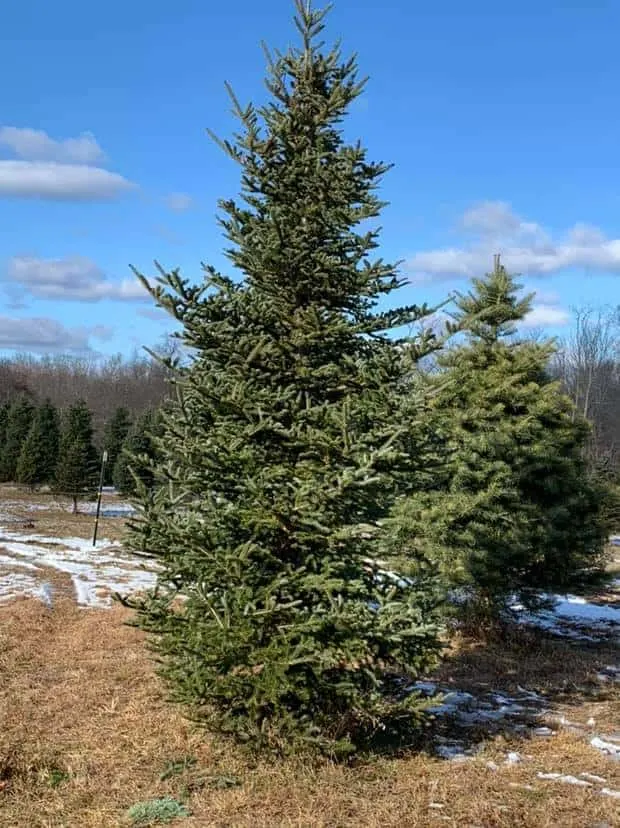 21 Frontage Rd, Blairstown
Grab the saw at this tree farm and chop down the tree that works for you. Sunset Christmas Tree Farm is comprised of 25 acres and allows you to choose from Blue Spruce, Norway Spruce, Concolor Fir, Douglas Fir, or Fraser Fir.
They have hundreds of trees to choose from and once you've gotten the one you want, let the volunteers help shake, bail, and tie your tree and get you on your way. Just be sure to tip them! Open seven days a week: Monday -Thursday from 11am-4pm, and Friday-Sunday from 9am-4:15pm.
3. Beaverbrook Tree Farm in Newton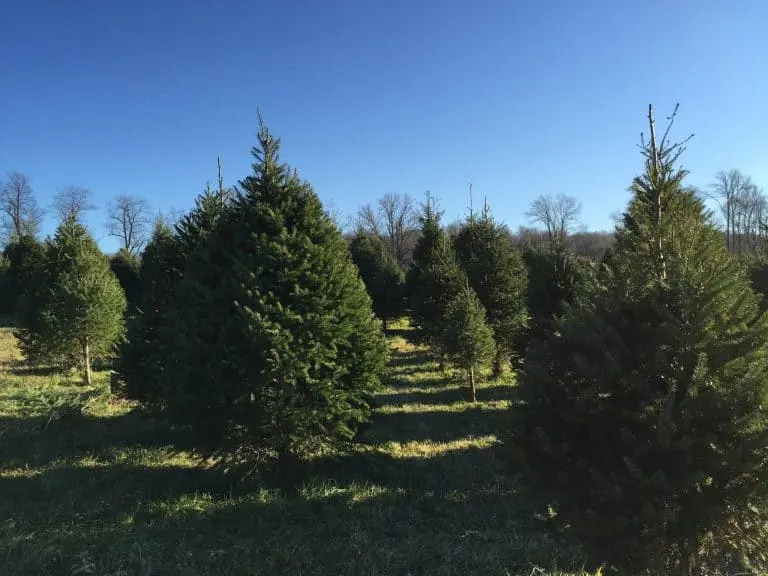 125 Hampton House Rd, Newton
Beaverbrook Tree Farm is a family-owned business with over 20 years of experience in helping you get the best Christmas tree. All trees are one price – cut your own with the saws and netting they provide.
Norway Spruce and Douglas Fir, as well as White and Blue Spruce trees are available, and handmade balsam wreaths. Complimentary hot apple cider and cookies are the treats to top off the day. They also have farm animals to visit.
This farm is proud to donate 10% of all proceeds to the Marine Corps-Law Enforcement Foundation; an educational fund for kids who lose a parent serving in the Marine Corps or any federal law enforcement agency.
4. Wyckoff's Christmas Tree Farm in Belvidere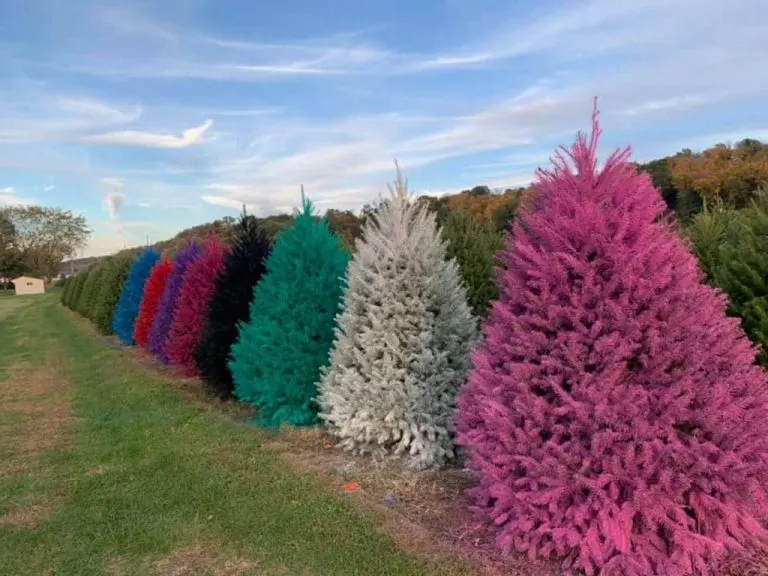 246 County Road 519, Belvidere
Beginning November 19th, 2022, this 170-acre farm is open to cut your own Christmas tree in NJ or select the perfect fresh-cut option. Choose from Douglas, Fraser and larger Canaan Fir to cut down. They also sell colored trees in shades like pink, purple, dark blue, light blue, turquoise, magenta, red, black, or white!
Be sure to also visit their Christmas Barn for holiday decor and gifts, fresh wreaths and green toy start the season off right. Wyckoff's Christmas Tree Farm hours are 10am-4:30pm M-F, and 8am-4:30pm Saturdays and Sundays.
5. Fairview Farm Christmas Trees in Long Valley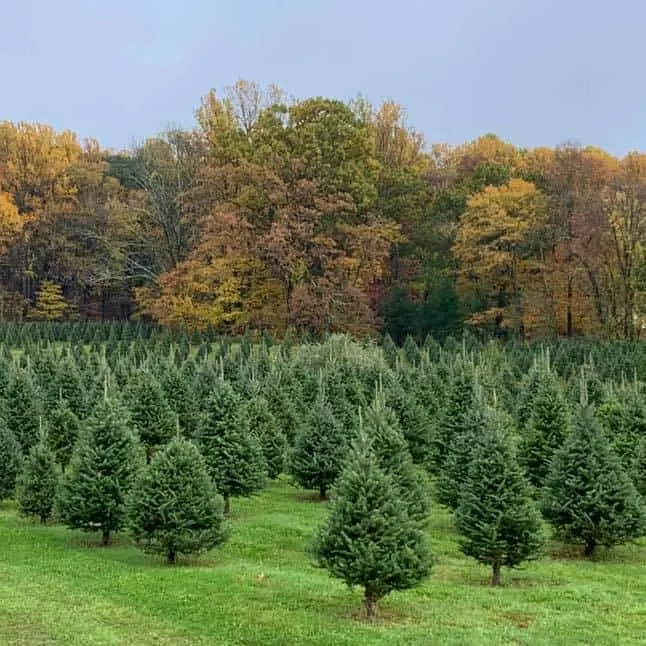 The best Christmas tree in NJ may just be at Fairview Farm. This 115-acre family farm has tons of trees to choose from, just remember that they are cash or check only.
Once you choose, the staff here helps with the rest. Tree varieties include Fraser Fir, Canaan Fir, Balsam Fir, and Concolor Fir. All trees grown here are free of insecticides and pesticides.
Note: This is an especially scenic New Jersey Christmas tree farm has photo sessions that you can book for perfect holiday cards, typically in September.
Hours are Fridays 12pm-4pm, and Saturday – Sunday 9am-4pm. They are closed Mon-Thursday. Trees were sold out by mid-December in 2021, so don't wait to cut down your tree!
Christmas Tree Farms in NJ- Central
6. Cherryville Farms in Pittstown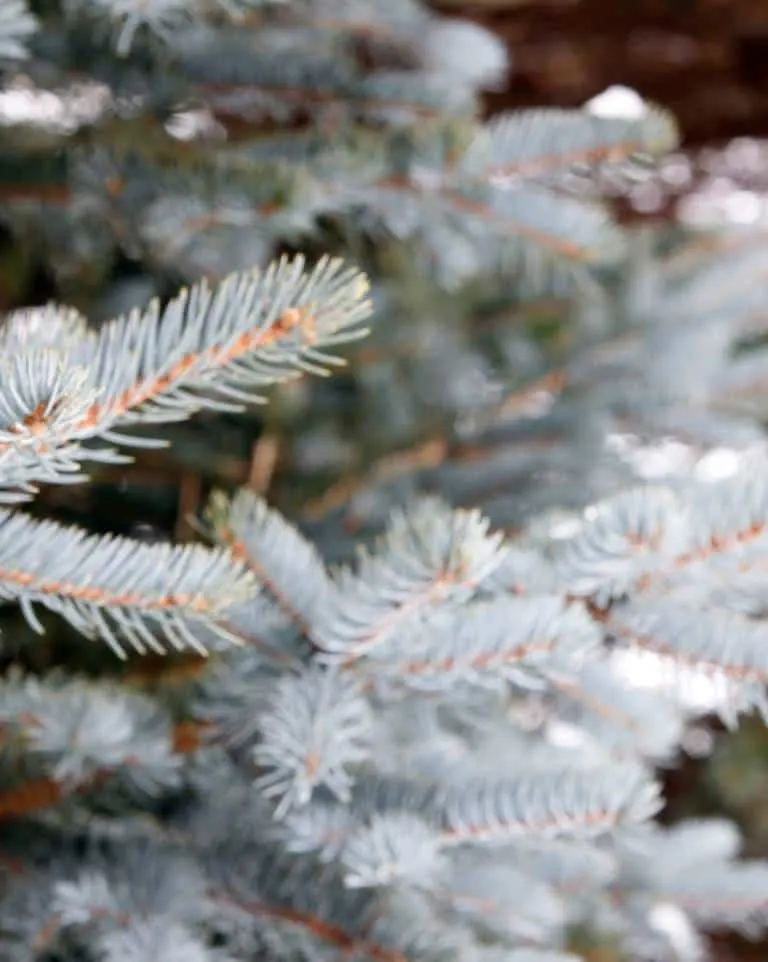 52 Quakertown Rd, Pittstown
Family-owned and operated, Cherryville Farms is a permanently-preserved working agricultural farm. They offer five species of trees all grown in a variety of trimming styles: Blue Spruce, Norway Spruce, Canaan Fir, Concolor Fir, or Douglas Fir. Cut yourself or they'll happily cut it for you.
Wreaths, crafts, and refreshments, as well as wagon rides for the whole family are also available, and if kliddos find any elves hidden on the property, they get a candy cane!
Open Friday November 26th (ONLY Friday open) Saturdays & Sundays 11/27 & 28, 12/4 & 5, 12/11 & 12, 12/18 & 19 if not sold out. Hours are 9am-4:30pm. Cash or check only.
7. Barclay's Christmas Tree Farm in Cranbury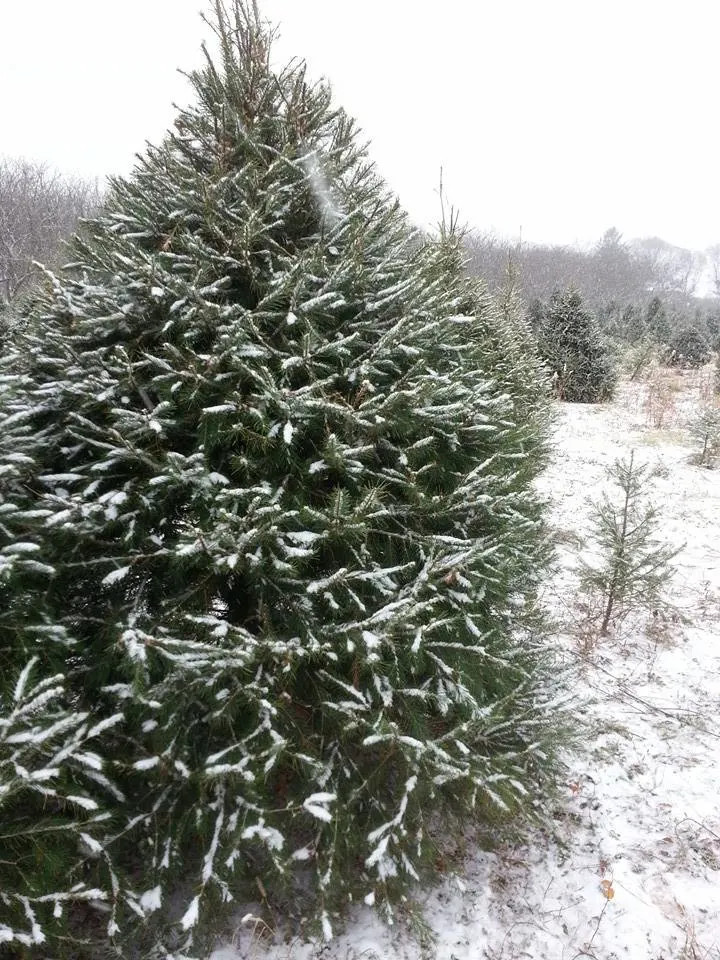 35 Orchardside Dr, Cranbury
For over 45 years, Barclay's has been a family-owned-and-operated farm serving the community. They offer choose-and-cut options, and saws are available for cutting the tree yourself or they'll cut it down for you. Tree varieties include White Fir, Fraser Fir, Douglas Fir, Norway Spruce, and Blue Spruce.
The folks at Barclay's will help get your tree from the field, shape the trunk to fit your stand, net the tree for you and secure it to your car. They sell tree stands, tree disposal bags, and other tree supplies, as well as wreaths and local honey. Call for specific tree-sale hours.
8. Keris Tree Farm & Christmas Shop in Allentown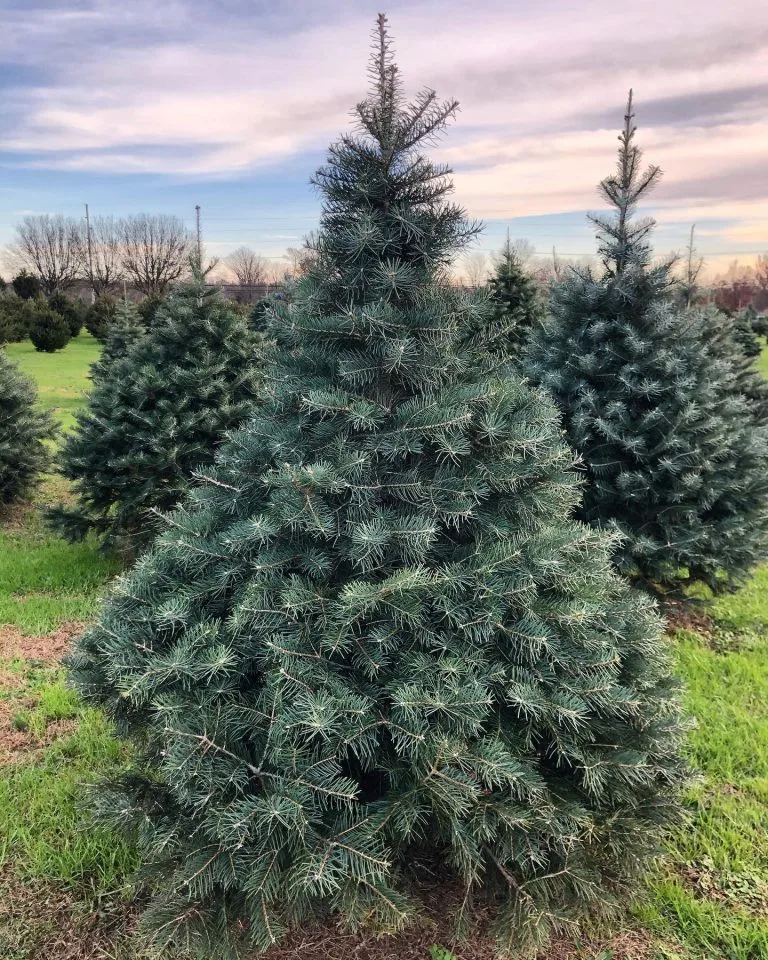 848 Rte 524, Allentown
Keris Tree Farm is third-generation New Jersey family farm that opens November 19th for the 2022 season. Choose Douglas Fir, Blue Spruce, White Pine, Concolor Fir, or Norway Spruce. Pre-cut North Carolina Fraser Firs are also available, as well as wreaths and roping.
Gifts, including handmade ornaments, artisan crafts, balsam pillows, and more are available in the Christmas shop. Feel free to come tag the tree you like and pick up at a later date if you would like. Open Tues-Sun 10am-5pm. Closed Mondays and Thanksgiving.
9. Wolgast Tree Farm in Somerset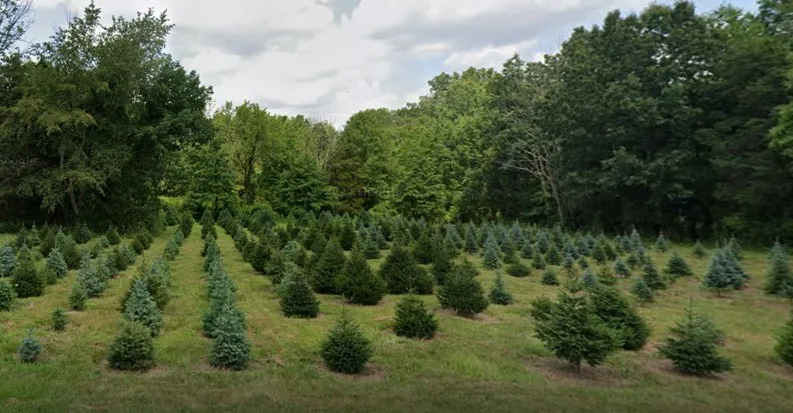 176 Bennetts Ln, Somerset
Shop for the perfect Christmas tree at Wolgast Tree Farm, a small mom-and-pop operation run by Lee Wolgast (a former Rutgers University wildlife management professor) and his wife Cindy. White Pine, Norway Spruce, Canaan Fir, Scotch Pine and Douglas Fir are available.
Grave blankets, tree stands, Jersey-fresh honey, and beeswax products are also for sale from the family's onsite apiary are also for sale. Farm tours are provided for groups if you'd like.
Trees here are grown using sustainable and watershed-friendly farming practices. The farm is wildlife friendly- 28 mammal species and 180 bird species have been spotted on the property! Hours are Saturdays and Sundays from 9am-4pm beginning after Thanksgiving.

10. Charlie Brown's Christmas Tree Farm in Milford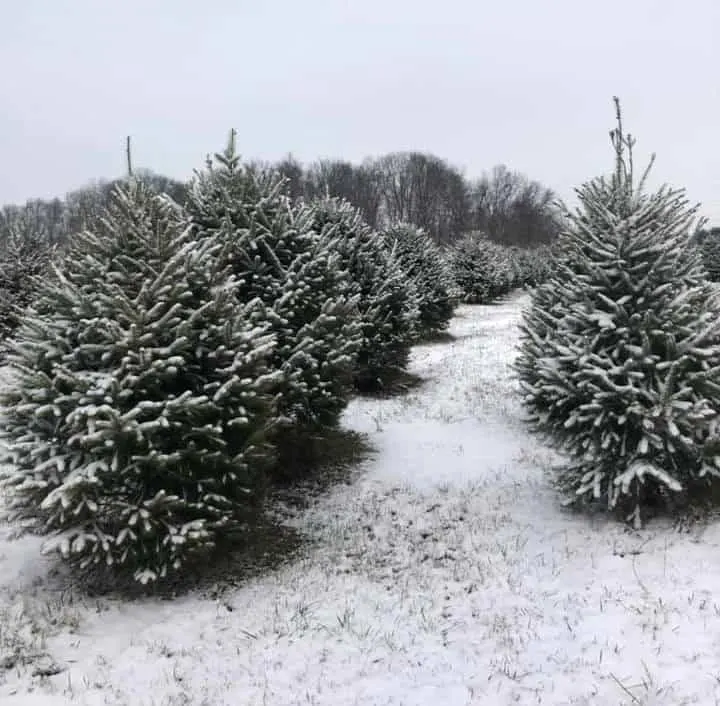 231 Adamic Hill Rd, Milford
This 150-acre preserved NJ Christmas tree farm is owned and operated by brothers Randy and Charlie Brown. This year, Charlie Brown's Christmas Tree Farm is open starting November 24th, 2023.
You can take a wagon ride through the farm and choose from their large selection of Douglas Firs. This farm surrounds the Volendam Windmill, a six-story attraction built by members of the farm's family. You may also shop for wreaths, grave blankets, and greens for making your own decorations.
Tree-cutting hours are listed on their website during the season. Leashed dogs are allowed, but chain saws and tailgating are not.
11. Picea Acres in Jackson Township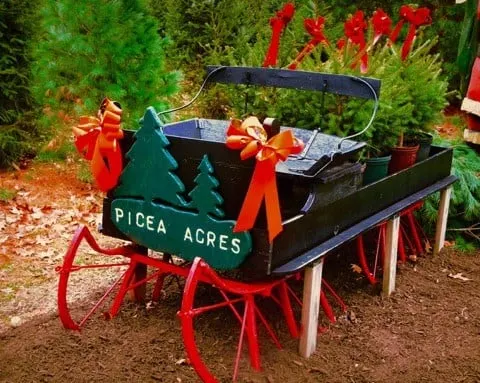 50 S New Prospect Rd, Jackson Township
Shop for your perfect tree starting the day after Thanksgiving until they sell out (and they will sell out) at Picea Acres Tree Farm. They have everything you need to cut, move, bale and tie your tree down.
In addition, they are part of the NJ Christmas Tree Growers Association and they replace every tree cut in the field. You're also given a baby tree to plant at home!
Tree options include White Spruce, Norway Spruce, Douglas Fir, White Pine, and Serbian Spruce. You'll also find wreaths, roping, grave blankets, and more. No credit cards accepted, so bring your cash. Weekday hours are 11am-5pm. Weekend hours are 9am-5pm.
12. Lazy Susan Tree Farm in Robbinsville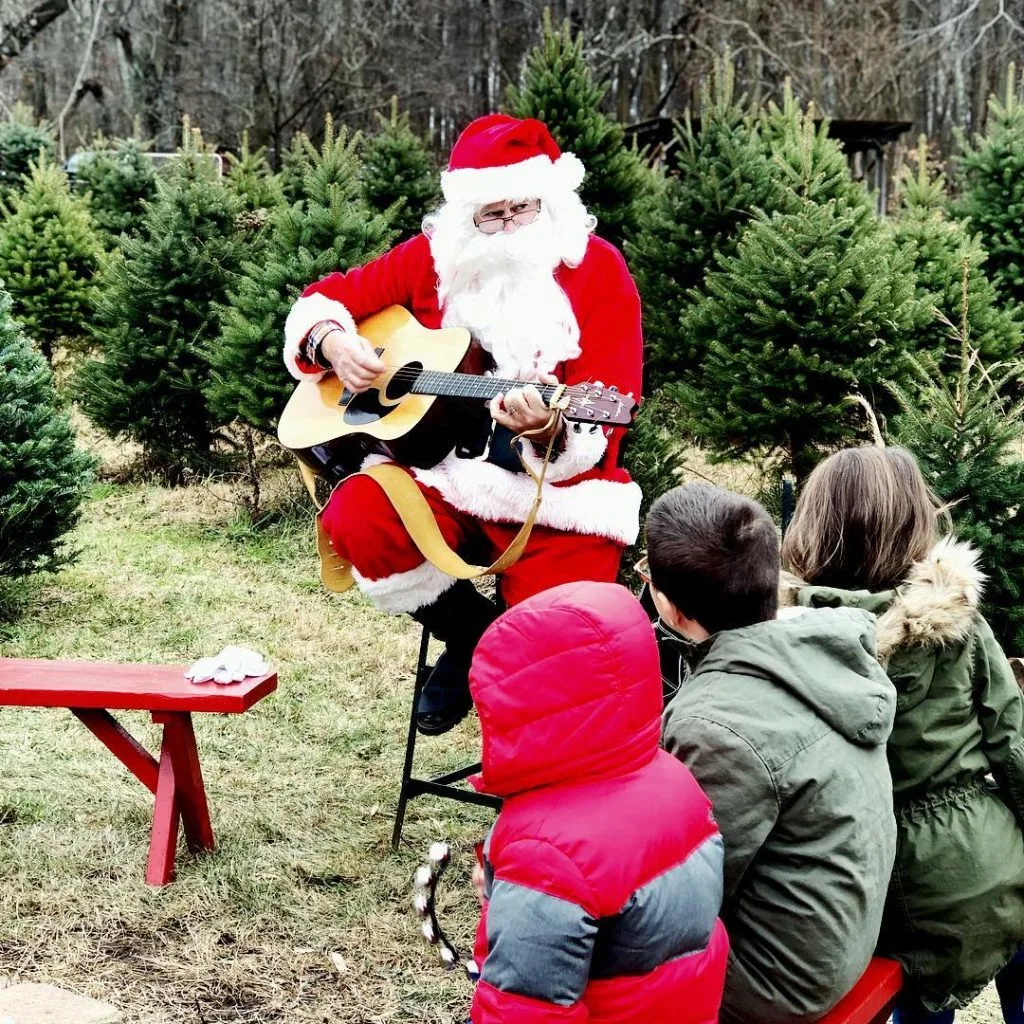 184 Sharon Rd, Robbinsville
Stop in starting November 25th, 2022 and every Saturday and Sunday until Christmas to pick your tree at Lazy Susan Tree Farm. This family-owned-and-operated farm features a wide variety of cut-your-own and fresh-cut trees and handmade wreaths.
They offer beautiful fresh cut Douglas Fir, Balsam Fir, and Concolor Fir trees. You can also enjoy complimentary hot chocolate and candy canes in a relaxed and festive setting by their fire pits. Visit with Santa and take a photo on the farm.
Hours are weekends from 9am-5pm, and Black Friday from 9am-5pm.
13. Anne Ellen Christmas Tree Farm in Manalapan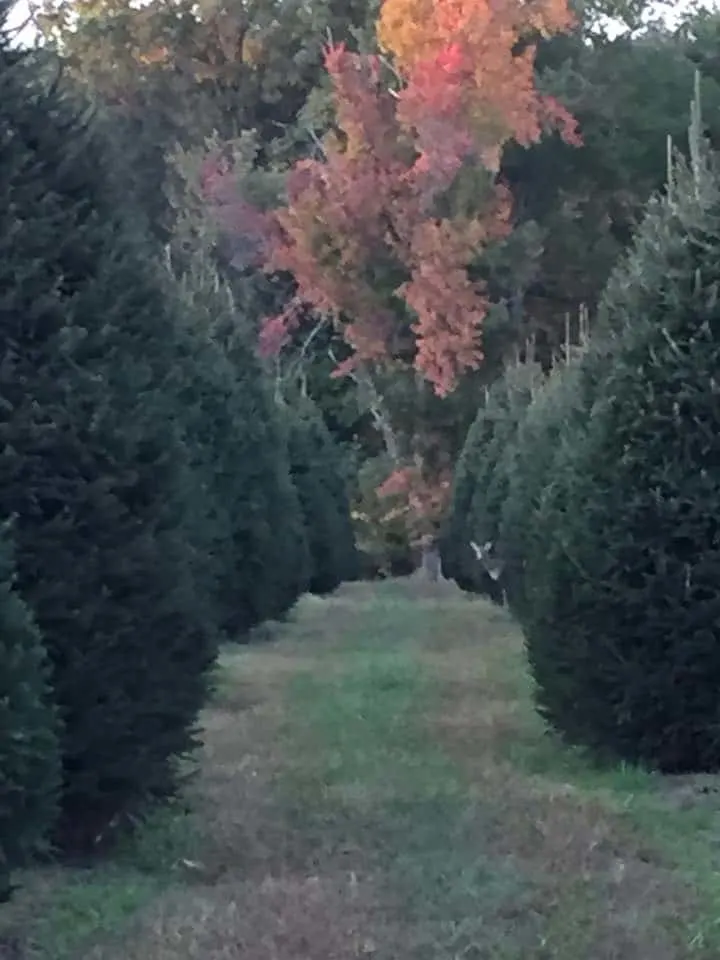 114 Daum Rd, Manalapan Township
Cut your own tree or have the staff cut it for you at this NJ Christmas tree farm consisting of over 50 acres and 50,000 Christmas trees in five different varieties. You'll also find freshly-made wreaths, grave blankets, and full-size grave covers at Anne Ellen Christmas Tree Farm.
Visit the gift shop or enjoy treats from food vendors on weekends. They also have a walkthrough Christmas village featuring an igloo and life-sized gingerbread house adorned with thousands of lights. They even have a post office where kids can write a letter to Santa. Kiddos can also visit the farm animals and even feed the sheep and goats.
As a special treat, Santa will be on site every Saturday and Sunday in December. Hours are Saturdays and Sundays from 9am-5pm.
Christmas Tree Farms in NJ- South
14. Airport Tree Plantation in Millville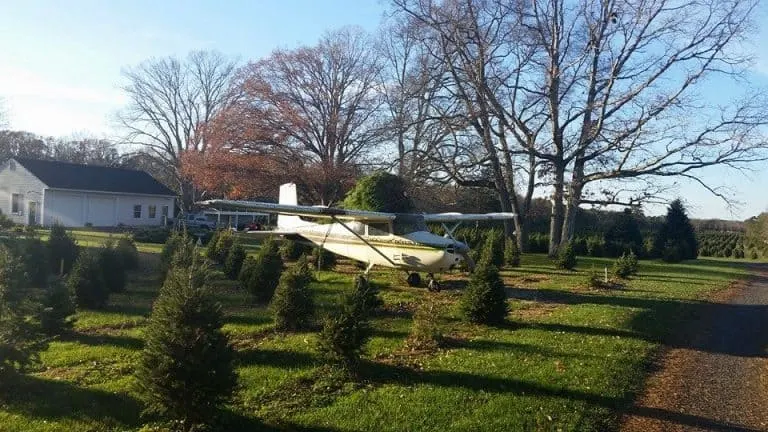 2340 Cedar St, Millville
Airport Tree Plantation has over 2,000 trees on 40+ acres. You can cut your own tree daily from 9:00 am to 5:00 pm; or grab a pre-cut tree as well.
All trees are shaken and baled free of charge with saws and wagons provided. Feel free to bring your own chainsaw if you desire. Trees are $50, and if you'd like to come tag your tree early, there's a charge of just $10 extra to do so. Your tree will then be cut and bagged and ready for you to pick up. Hours are 9am-5pm every day during the season.
15. Belly Acres Christmas Tree Farm in Franklinville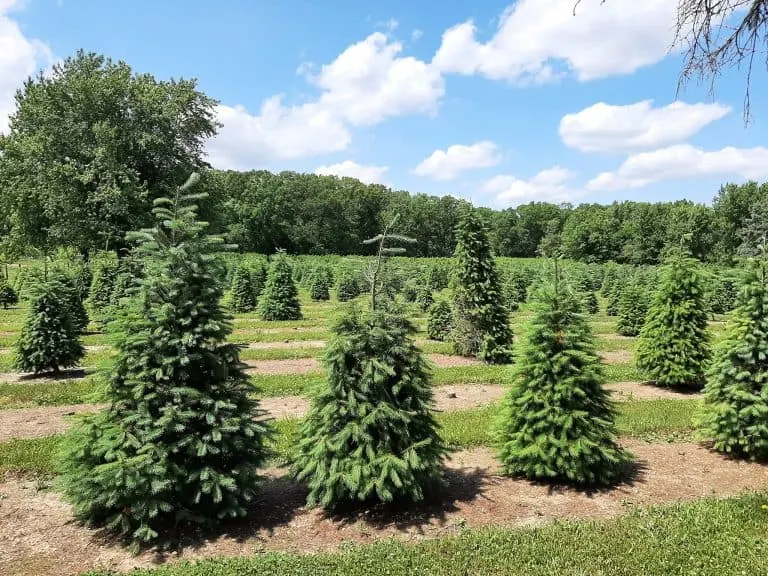 665 Royal Avenue, Franklinville
Belly Acres got it's name from a funny family story in which their son continually ate too many apples from the orchard and got a belly ache. His mom often lamented, "Quit your belly aching," which led to the farm's name.
Now a Christmas Tree farm, they sell primarily Douglas Firs, but have a growing collection of Concolor Firs, Fraser Firs, and Blue Spruces as well. The staff cut down your tree for you, but you can help if you'd like. Trees are $60.
Remember to bring cash or check only, no credit cards. Hours are 10am-4pm Saturdays and Sundays beginning November 25th, 2023.
16. Eisele's Christmas Tree Farm in Petersburg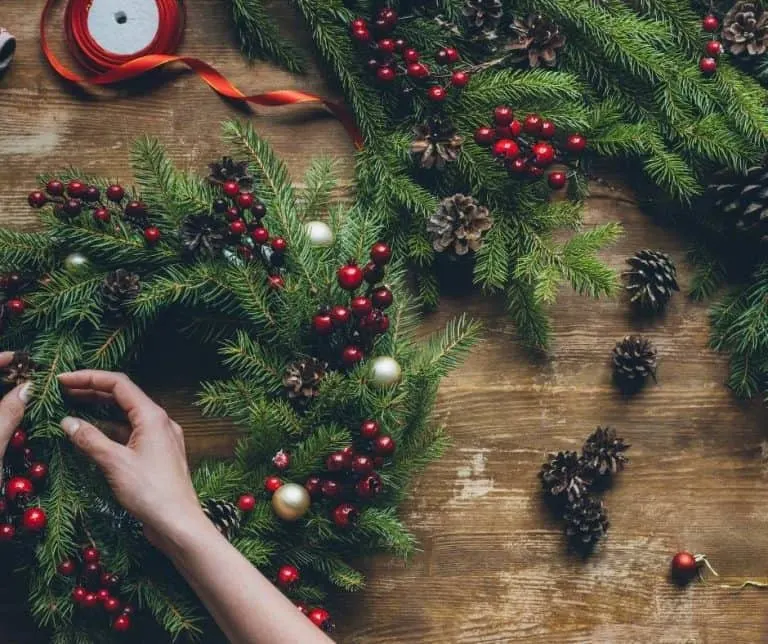 280 Old Tuckahoe Rd, Woodbine
In business since 1972, this NJ Christmas tree farm is home to roughly 8,000 trees across its almost 8 acres. It is a choose-and-cut operation where you can select from Douglas Fir, White Fir, and White Pine trees.
Once you choose a tree, Eisele's Christmas Tree Farm will cut it for you, and you may either have it dug for an extra fee or dig it yourself for no extra charge. Greens are free for those buying a tree, so you can create decorations with them at home if you'd like. Eisele's also sells wreaths, swages, grave blankets and local honey. Visit Fridays from 1pm-4pm, or Saturdays and Sundays from 9am-4pm.
17. Exley's Christmas Tree Farm in Monroeville and Sewell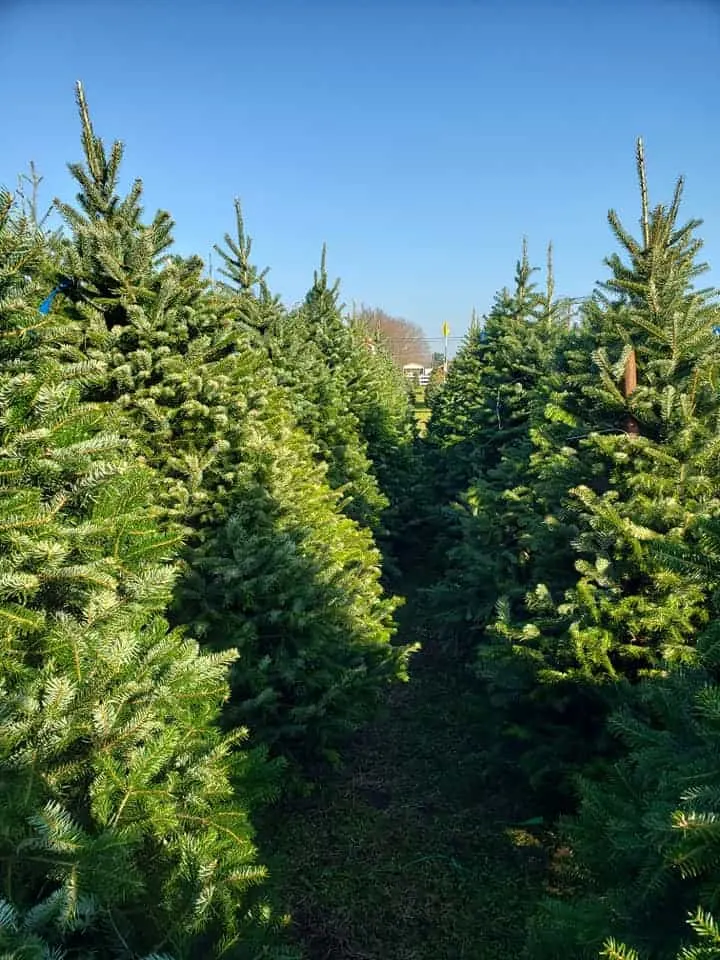 1512 Monroeville Rd, Monroeville 1535 Tanyard Road, Sewell
Exley's Christmas Tree Farm has two locations, and began as a landscaping business. More than just a Christmas tree farm though, this place features things like hay rides, sleigh rides, and even a Santa Land experience; as well as train displays, train rides, fire pits, scavenger hunts, photo events and more depending on the location.
Wreaths, roping, grave blankets, and custom greenery are also available. Both locations allow early tree tagging with three days advance notice, so head on out and claim your perfect tree. Open Saturdays and Sundays from 9am-4:30pm starting November 11, 2023. Family fun actitivites begin November 25th.
18. White Dog Farms in Hammonton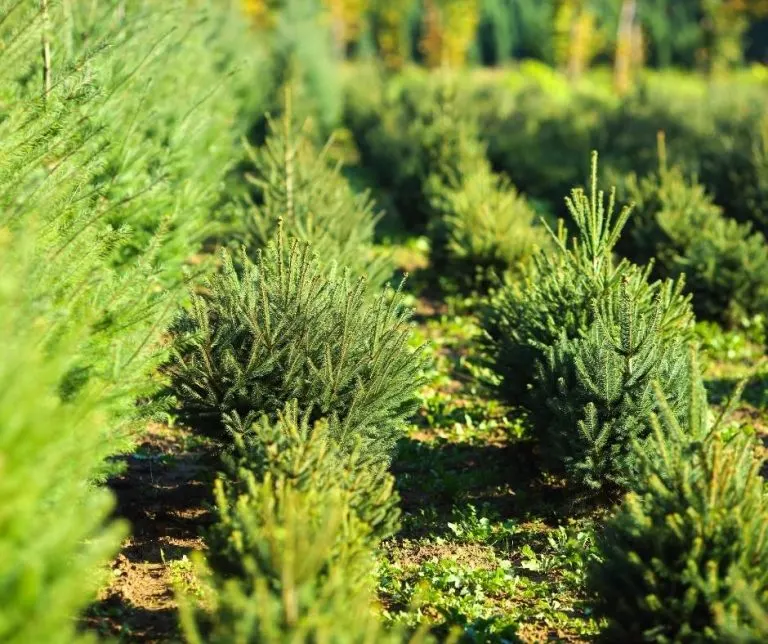 552 N 1st Rd, Hammonton
Beginning Saturday November 11, 2023, select your perfect holiday tree at White Dog Farms, a working tree farm. This choose-and-cut venue allows you to choose from over 8,000 trees with a terrific selection of Douglas Fir and Concolor Fir trees available.
Trees can also be tagged early and picked up at at later date. Staff cuts, shakes and transports the tree to your car for you. Fresh grave blankets and wreaths here as well.
If you can't make it on a weekend, they are open by appointment during the week. Open Friday, Saturday, and Sunday from 9:00 am to 4:00 pm. Cash or credit cards are welcome.
19. Spruce Goose Christmas Tree Farm in Chesterfield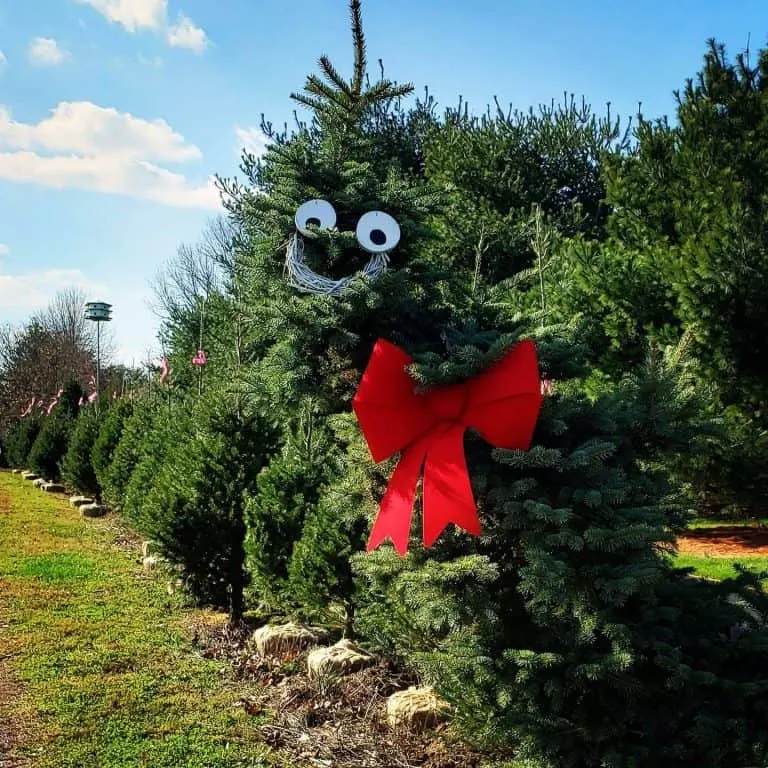 194 Bordentown Rd, Chesterfield
Visit Spruce Goose Christmas Tree Farm beginning Thanksgiving Day to pick your perfect tree. Prices are from $75 and up. Either choose and cut your own field tree or select a pre-cut tree. This venue provides netting, twine, saws and tree wagons for transport. Inside The Spruce Goose Shop you'll find wreaths, ornaments, decorations, and tree accessories.
The farm supports the NJ Agricultural Society's Farmers Against Hunger organization and matches all food donations collected from their customers each year. Hours are Friday-Mondays from 9am-5pm. Closed Tuesday-Thursday.
20. Stimpson's Tree Farm in Monroeville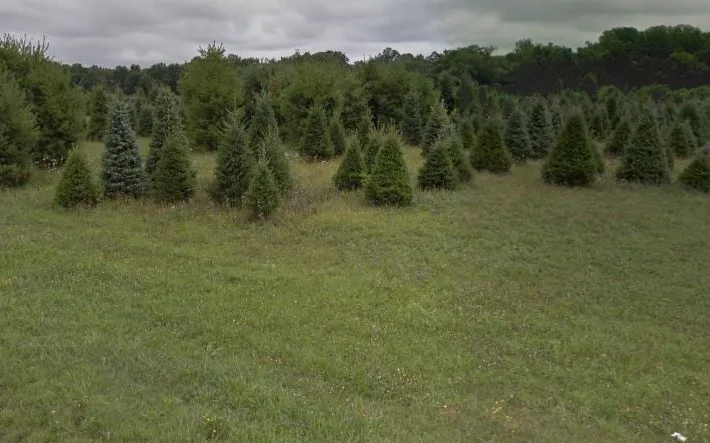 107 Richwood Rd. Monroeville
Stimpson's Tree Farm is a family-owned-and-operated venue promising an old fashioned family Christmas experience. You can choose and cut your own tree, or pick one and have the staff cut it down for you.
Handmade, berry-adorned wreaths are perfect for decorating you home in style, and grave blankets are also available. They welcome special holidays guests on the farm sometimes – like the Grinch and Santa so keep your eyes open for them. The farm is here to serve you weekdays from 1pm-4:30pm and weekends from 9am-4:30pm.
Each of these terrific NJ Christmas Tree Farms are geared up and ready to help you turn your home into the perfect holiday experience. Visit and collect the tree that makes your family smile as well as decor, wreaths and other items. No matter where you are in the state, there's a tree farm that's perfect for what you're looking for!