Last Updated on
Trekaroo generates revenue from purchases made through links to our partner brands.
One of my favorite things about camping is the challenge of making delicious meals in the great outdoors where my entire kitchen is reduced to a minimum.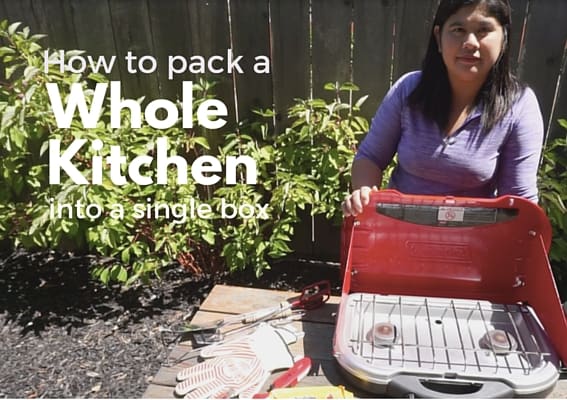 In fact, our entire camping kitchen fits into a single 25-gallon plastic tote. This single box contains all the kitchen equipment I need to cook everything from pancakes at breakfast to grilled salmon with capers on curried couscous for dinner. It sits in our garage always packed. Having this box ready to go at any given moment saves me at least an hour of packing every time we go camping.
Allow me to walk you through everything that should go into a camping kitchen box. To make it even easier for you to assemble your own box, I've included Amazon links to all my favorite items. You can certainly pull old items from your own kitchen. That's where I started, but over the years of camping, I've slowly replaced many items with ones that conserve even more space or are just more effective than my old kitchen "upcycles."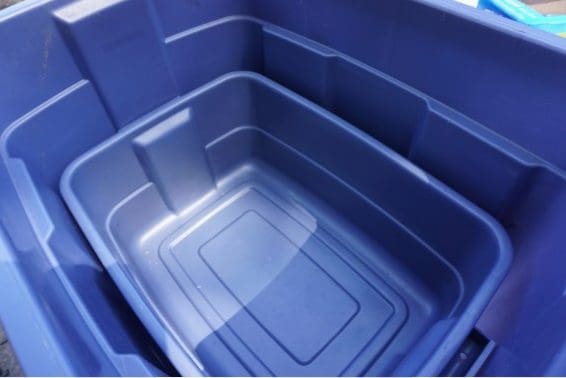 Begin with the box for your camping kitchen
Start off by purchasing a heavy-duty 25 gallon plastic tote box with a lid.
Everything you need to play with fire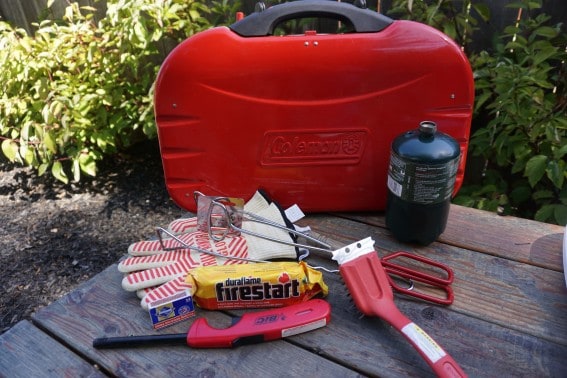 Pots, pans, and cooking utensils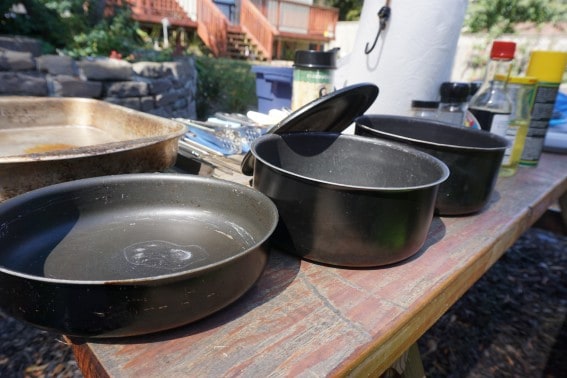 Plates, cups and silverware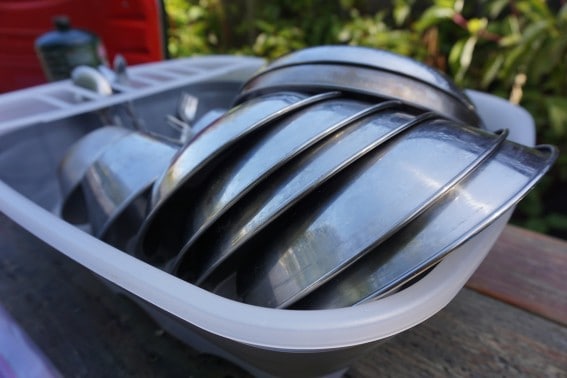 Washing Up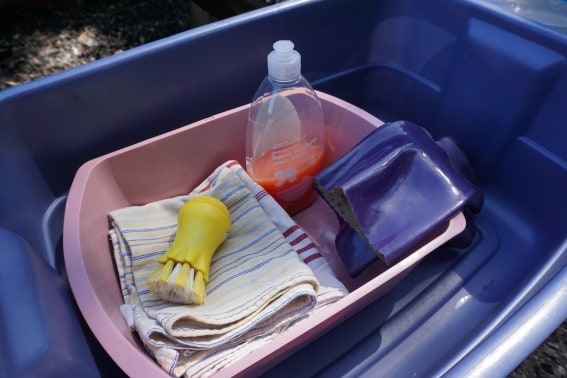 Cannot-Live-Without Conveniences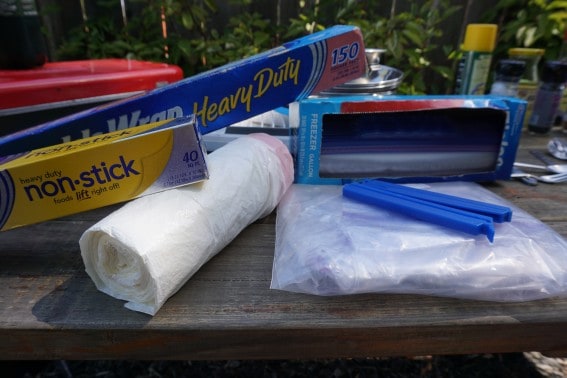 Non-stick Aluminum Foil – trust me non-stick aluminum foil is your best friend
Zip bags of various sizes – put a bunch of different sizes in a gallon ziplock
Nice-to-have Kitchen Knick Knacks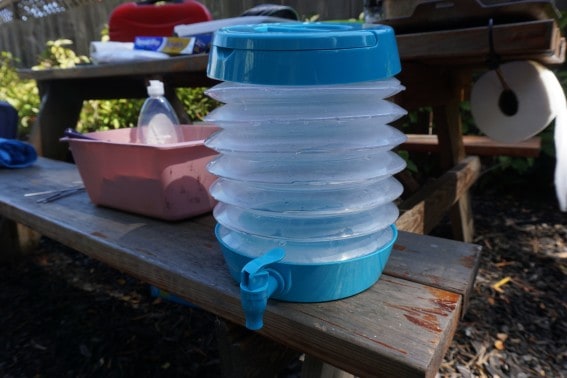 Seasonings
The key to easy camp cooking is to prep everything ahead of time. Season your meats and veggies ahead of time. Or mix seasonings and carry them to camp in a bottle. These seasonings are at the campsite just in case, but it's amazing what you can do with just a little.
Oil (Canola, grape seed)
Oil spray (really nice for cooking pancakes)
Salt
Pepper
Cinnamon
Soy Sauce
For easy shopping:  Go to the Trekaroo Camping Kitchen Shopping List
on Amazon
Note: This article contains affiliate amazon links