Last Sunday I was sitting on my driveway watching the kids ride bikes, lazily reading the current issue of National Geographic Traveler, and wondering what day to day life must be like for solo traveler Andrew Mc Carthy when a breeze took control of my magazine and flipped to a picture on the very last page. It was a glossy photograph of Machu Picchu with the iconic Incan ruins in the foreground and a cloud shrouded, dramatically steep Wayna Picchu looming in the distance. Excited butterflies fluttered around in my stomach when I recognized the lone tree at center. Two weeks ago my family was standing next to that tree and Adventures by Disney had brought us there.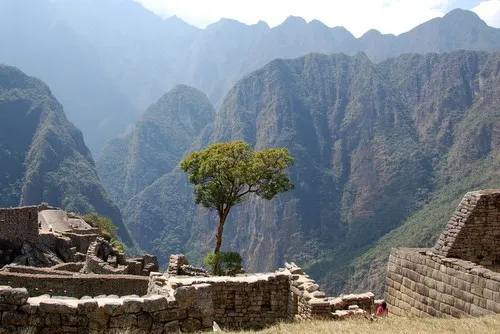 Our week in Peru was filled with firsts. It was the first time my children had been to a developing nation. It was the first time my husband and I had ever been south of the equator, let alone the Andes. It was also the first time any of us had ever eaten alpaca (It's quite good – I have a recipe if anybody needs one), experienced rush hour in Lima, climbed an Incan ruin, or rafted the headwaters of the Amazon. Those were some pretty awesome firsts but as a mom and the official tour guide for my family, those firsts would have made me one big stress ball if we had opted to do it alone.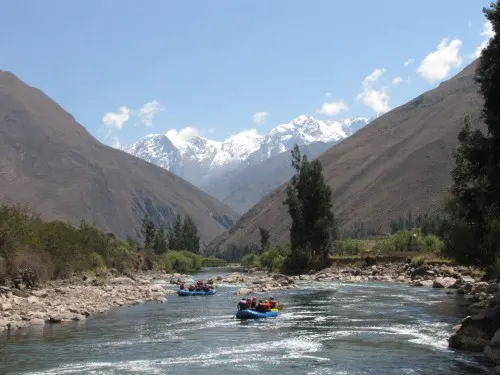 Touring Peru with Adventures by Disney took the stress out of our vacation. I didn't have to worry about transportation (you definitely don't want to drive in Peru. Peruvians are great drivers but play by an entirely different set of rules), lodging (Adventures by Disney only books rooms at the best properties around), planning activities, or feeding my kids food that wouldn't upset their Americanized systems.
Touring Peru with Adventures by Disney allowed us to learn far more about the culture, history, and individual destinations than we ever would have if we had visited the country on our own. Ernesto, our local guide, is one of the Wari people and his culture pre-dates the Incas by 1000 years. His stories about life in the Andes were fascinating to those of us with no concept of what it must be like to live in a remote agricultural community high in the mountains. When we first arrived, we looked at the mud brick houses, fields plowed by oxen, and absence of technology and thought that the people we saw must be quite poor. Ernesto explained to us that farmers in the Andes actually consider city dwellers to be poor because they don't have their own land to live off of. After witnessing their tremendous sense of culture, community, and identity as well as the relaxed pace of life in the Andes, I found the people here to be quite rich indeed.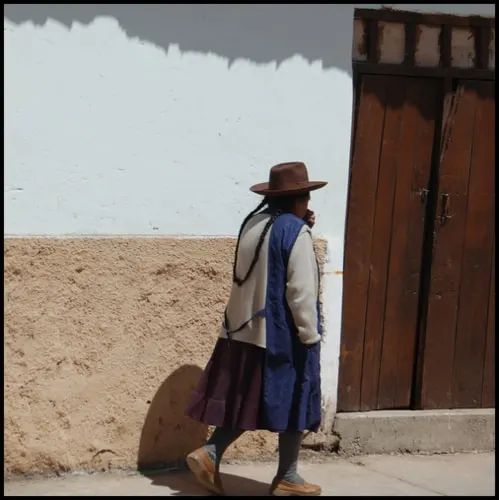 Attending a Wari wedding? Don't bother bringing a Cuisinart. All attendants of Wari weddings (which almost always occur in August) are expected to bring livestock as gifts to help the newlyweds start their own farm. Ernesto explained that since he was a "poor" city dweller and had no livestock to bring to an upcoming wedding, he would have to buy a couple big bags of fruit and barter them in his hometown in exchange for an alpaca. Wedding attendants will happily enjoy libations during the festivities but the bride and groom are expected to stay sober to make sure none of the newly acquired livestock escapes!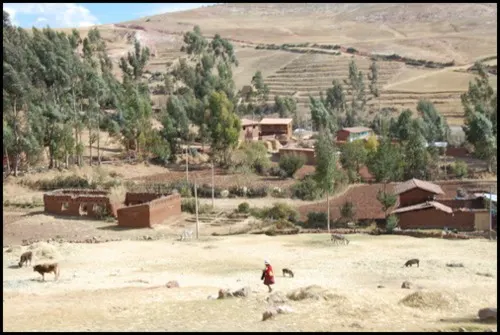 Touring with Adventures by Disney made us all feel like VIPs. We never had to wait in line to ride a train or enter an attraction because Disney already had our tickets. No time in line meant we had more time to explore. We never had to drag our luggage through the airport or wait in a long line at the ticket counter. We practically walked right on to our flights to Cusco with only a short security line to navigate. Our luggage magically left our room in Lima in the morning and arrived at our casita in the Sacred Valley in the afternoon. Fabulous catered meals featuring dishes I still dream about were magically waiting for us in the most idyllic outdoor settings. We slept in our own private two-story casita surrounded by colorful gardens and towering mountains at a tranquil resort in the middle of the Sacred Valley. It was all pretty darn cool.
We didn't just visit a textile center. We had a catered lunch featuring traditional Andean specialties, enjoyed a live demonstration showcasing how women have been weaving beautiful handmade blankets for over 1000 years, and then watched our kids try on backstrap weaving looms and try on traditional garments for themselves. We bought a hand woven work of art from the actual woman who spent days dying, spinning, plying, and weaving a masterpiece. Our visit to the little center at 12,500 feet helped fund efforts to keep their traditions alive in a world where traditions are disappearing every day. We never would have been able to have that experience without Disney.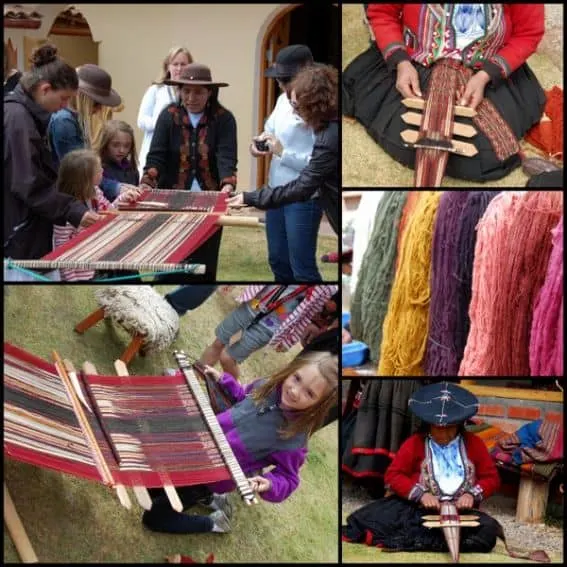 Our time at the Center for Traditional Textiles in Chinchero was just the beginning of our adventure in the Andes. Next week I will share some of our favorite highlights from our trip to Peru. My hope is that you will get the itch to start saving so that your family can create these once in a lifetime memories high in the Andes as well.
More in this series
Adventures by Disney Peru- the "I can't believe we are going to Peru post".
Adventure by Disney Peru- Highlights from our Andean adventure
Disclosure: My family visited Peru with Adventures by Disney as part of a media tour. Our tour and a portion of the airfare was provided by Disney but all opinions are provided by yours truly.
---
Travel with kids to: CA |CO | DC| FL | HI | IL |MA | NC | NJ | NY | OR| PA| TN | TX | UT | VA | WA