Pretty much everyone loves Disney. But to be quite honest, Disney vacations are expensive! We are celebrating Disney Days here at Trekaroo and as part of the fun, we asked our friends in the blogosphere to share their best money-saving tips for Disney vacations.
15 Disneyland Deals to Help Save Money on your Magical Disney Getaway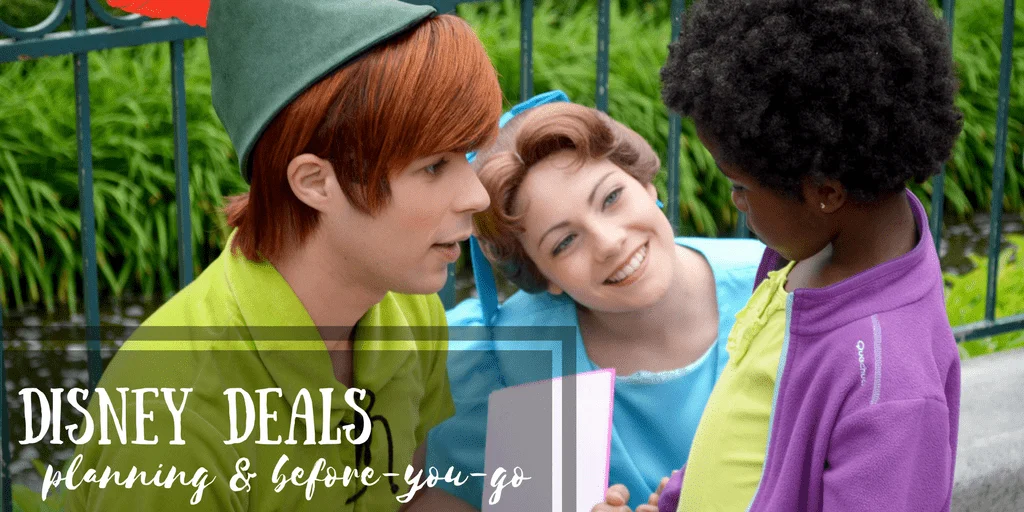 Photo by: Bigstock/murdocksimages
Planning Tips – Scoring Disneyland Deals Before You Go

1. "Plan your trip to Disneyland for around the time your child turn 3. Children under 3 receive free admission to the park and 3 is also what I like to call the "magical age." It's exactly when kids are old enough to enjoy the park and young enough to still believe in the magic. Skip the rides in order to see the parades and meet the characters. It's a time you and your almost 3-year-old will never forget." – Sarah Pittard, solomomtakesflight.com
2. "Don't feel obligated to upgrade to Park Hopper tickets at Disneyland! While Park Hoppers are a good idea for SOME visitors during some weeks of the year, most will not need them. You can save $35 a ticket by buying single park tickets." – Amy Whitley, pitstopsforkids.com

3. "Time is money, so to get more bang for your buck at Disneyland, use an app that shows wait times for attractions and plan rides accordingly." – Lavonne Long, longwaitforisabella.com (Trekaroo likes the official Disney Parks app for wait times.) One of our sponsors, Get Away Today, adds this, "Because your Disneyland time is so valuable, make sure to maximize it by properly using the Fastpass system. Also take advantage of Rider Switch with younger children and Single Rider options with older kids and adults when appropriate."
4. "Another way to save money is to consider visiting at off-peak seasons like mid-January to the end of February, early May, late August, or early September. You're more likely to find better hotel deals (and less crowds) during these times. Plus, Disneyland recently introduced tiered single-day pricing based on peak visit days. So if you can plan a visit on a 'value day,' you'll save even more money." – Sara Wellensiek, momendeavors.com
5. "Take advantage of local grocery promos by buying Disney Gift Cards (which you can use to pay for your Disney vacation including park tickets, Disney Hotel stays, or spending money while on property). Grocery stores will often offer deep discounts on gas or other rewards for making purchases. Another tip about grocery stores: they are not required to dispose of their Disney Tickets if the price increases. This means they will continue to sell the lower priced tickets until they are gone (Disney increased their ticket prices last month, so its a great time to check your grocery stores for last year's lower ticket prices)." – Jen Dotson & Sia Hills, thriftynorthwestmom.com

6. Stay at a hotel near the park and walk instead of parking at the parks. This way, you won't have to worry about paying for parking everyday or paying for transportation to and from the parks. You'll also avoid the stress of waiting in the parking lines. When looking for a nearby hotel, look for these three things: free parking, free breakfast, and properties within walking distance or ones that offer a free shuttle. By avoiding the cost for breakfast, parking, and transportation, you can easily save over $50 and up to $100 a day. – Sara Blake, cleverpinkpirate.com
7. Use credit card points to maximize your buying power. We save points (and get sweet sign up bonuses) to use for airfare to get to the parks, for hotel accommodations in or near the parks, and more. (And be sure to use your best-producing point card to purchase your Disney vacation so you can reap the point benefit from your investment.) Chase's Disney Visa frequently offers a sign-up bonus, from $50-$200, and card holders get access to special perks in the park, as well as special deals and offers throughout the year. – Katie Bodell, Trekaroo Blog Editor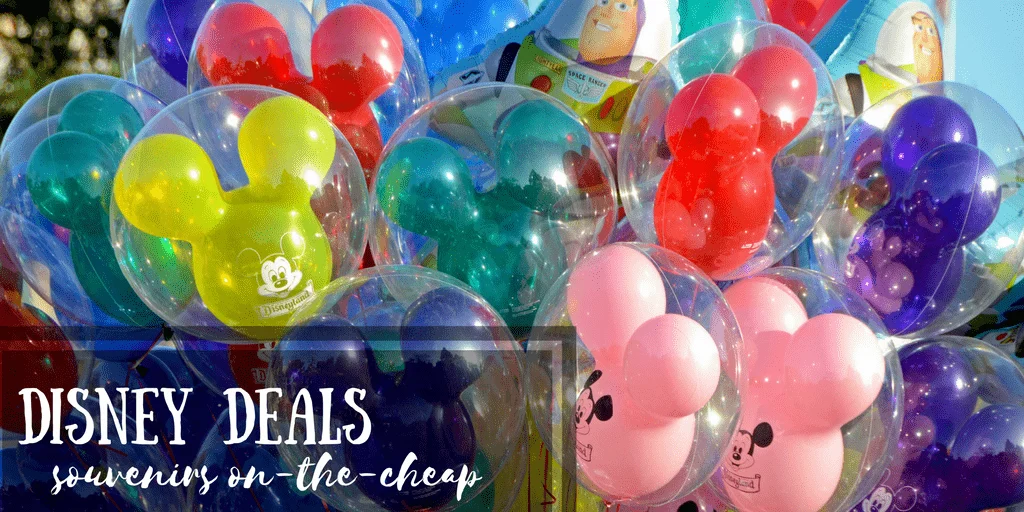 Photo by: Disneyland Park
Tips for Snagging Souvenirs on the Cheap

8. "Buy glow sticks before you get to the park. The kids will love having something that glows during the night time parades and shows, and they are super-cheap at the dollar store." – Gina Bell, eastcoastmommy.com
9. "Purchase gifts and gear ahead of time! Plan ahead so you can shop sales and consignment stores for shirts, hats, and maybe even underwear for your big trip. Also having a few small Disney-themed gifts (cars, doodle board, figurines) on hand will prevent kids from asking to buy things in the gift shops, and also give them something to do while waiting in line." – Kate Spiller, wildtalesof.com

10. "Consider buying a Disney gift card for your kids for them to use for souvenirs. Talk with them beforehand about the value on the card and how they will have the choice on how to spend it. It's a great opportunity for them to learn some financial lessons along with the authority to choose their own souvenir(s). We also like to encourage them to consider waiting for the final day to buy a larger souvenir, or explaining how much they could spend daily if they wanted to buy something little everyday." – Kim Tate, stuffedsuitcase.com
11. "Rather than shelling out big bucks on all sorts of toys and tchotchkes on your Disney vacation, save money by allowing your kids to collect all sorts of smashed pennies as souvenirs. Children love using the machines located throughout Disney parks to create a flattened penny embossed with the Disney design of their choice. Make it even more fun by purchasing a coin holder book to display their treasures." – Colleen Lanin, travelmamas.com

12. "Don't miss out on some of the free souvenirs in Disney parks, including captain certificates after riding the Jungle Cruise (you'll have to ask), free space cadet photos emailed to your inbox after riding Buzz Lightyear's Astro Blasters, free "train tickets" after riding the Disneyland Railroad, special occasion buttons (Happy Birthday, 1st Visit, etc…) from City Hall, or Disney artwork, created after professional instruction in the Animation Academy." – Carrie Anne Badov, everythingmom.com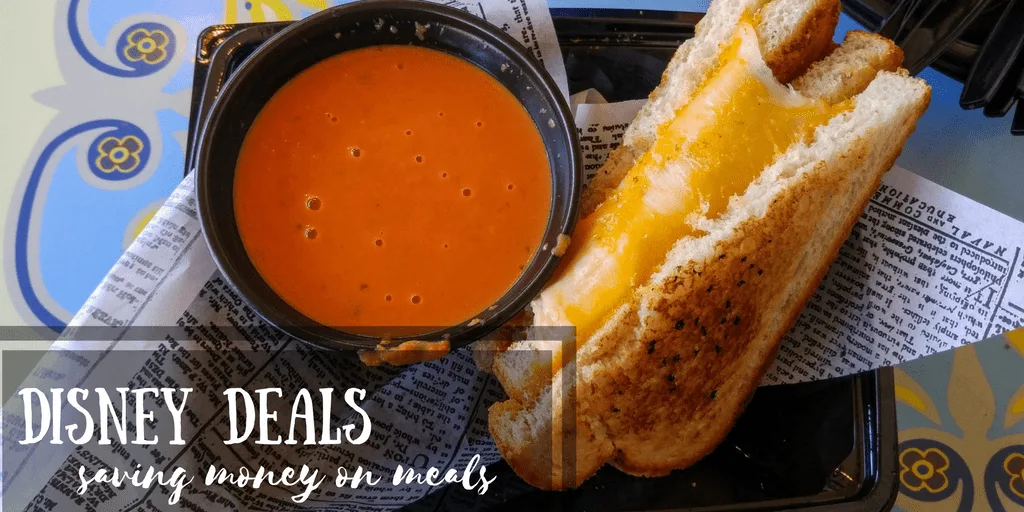 Photo by: Flickr/harshlight
Disneyland Deals: Saving Money on Dining

13. "Cold ice water is FREE at any restaurant or counter service that serves fountain drinks. We love to bring refillable water bottles. This tip not only saves you cash but also makes sure everyone stays hydrated. Pack snacks and mini meals. Disney allows families to bring their own snacks into the parks. Ice Chests are usually reserved for the picnic areas. However, chips, lunchables, uncrustables, gogo squeezes, granola bars, and fresh fruit are allowed to be carried into the parks in diaper bags and backpacks." – Amber Mamian, globalmunchkins.com
14. "One of my favorite tips is to split meals at Disney restaurants or order from the kids meal to save money. You can also save money by having a sit-down meal at lunch and more takeout style for dinner. It is also a good idea to exchange your drink or dessert at quick service or table service meals for healthier options such as salads or snacks that you can take to-go for later." – Laura Snow, mylifeinthesun.ca

15. Disneyland offers quite a few meal options that are perfect for little kids, getting just the right portion size for toddlers & preschoolers. The Kids Power Pack (about $5) includes yogurt, a banana, goldfish, carrots, and apples. All things most kids will eat! Toddler meals also offer a budget discount at most quick-service restaurants. Multiple kids? Split a plate. You won't want to carry around leftovers. – Karilyn Owen, nobackhome.com
Plan Your Own Ultimate Disney Vacation with Trekaroo
We've compiled our best tips, tricks, and planning resources in this handy guide to planning your Disneyland, Walt Disney World, and Disney-themed vacation.
Explore: Trekaroo's Ultimate Guide to Disney Vacation