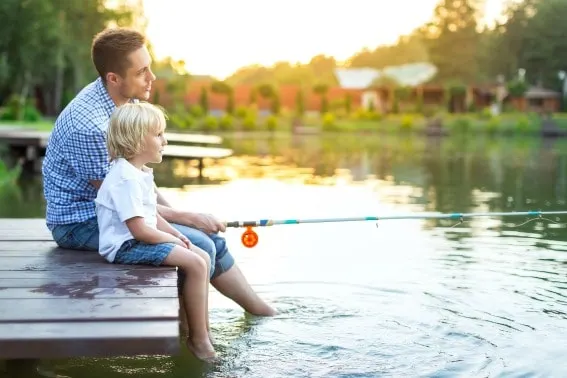 Whenever I stand back and watch my kids having fun, I feel the strongest desire to capture their laughter or that furrowed brow in a little glass jar. Unfortunately, our kids are growing up quickly and I find myself forgetting what they were like just one year ago. Thank God for cameras! Looking at older pics of my kids helps me remember what they were like at different ages. I am so thankful that my hubby has an obsession with photographing our kids. While we are on vacation, he faithfully snaps picture after picture while I obsess over other logistics and details.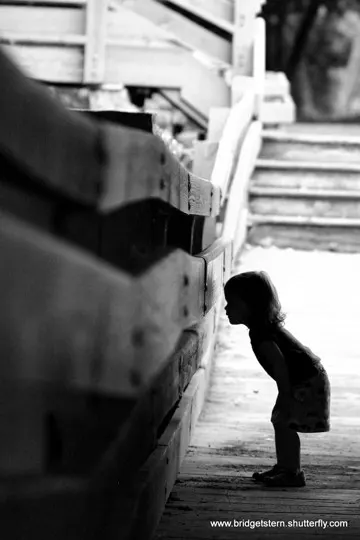 Not being too much of a photographer myself, I asked Bridget Stern, a Trekaroo mom, who is also a photographer specializing in child and family photography in the Chicago Area to share some of her family vacation photography tips with us. Don't forget your camera when you head out next with the kiddos whether it's to the neighborhood park or to Paris.
Lead Photo by: Bigstock/Declofenak
5 Family Vacation Photography Tips
Tip #1: Take advantage of optimal lighting conditions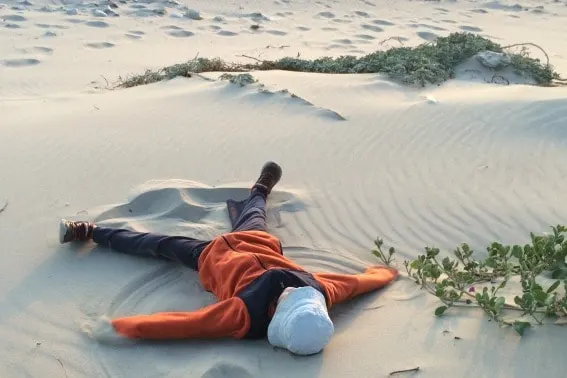 The best time for picture taking is sunrise and sunset because of the optimal lighting conditions. If you are able to shoot in the shade, this will give you great color and decreases the likelihood that everyone in the shot will be squinting because the sun is in their eyes.
Tip #2: Focus on your child instead of the landmark behind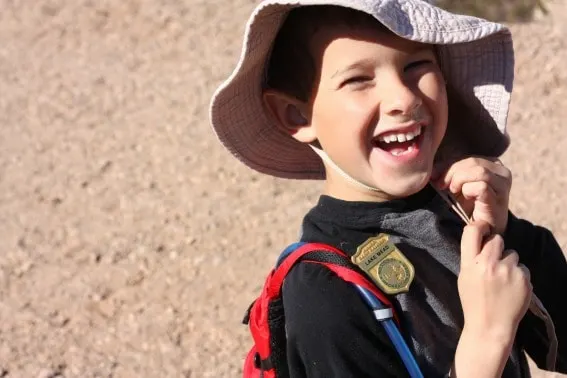 Often, people will focus on the monument or landmark behind instead of their child. I would encourage you to make your child the focus of the picture with the monument or landmark secondary. In fact, if you are able to capture the expression on your child's face, it will bring the photo alive and tell the story of your child's experience. Get down to your child's eye level and experiment with different angles instead of relying on straight head shots only.
Tip #3: Break out of the posed shot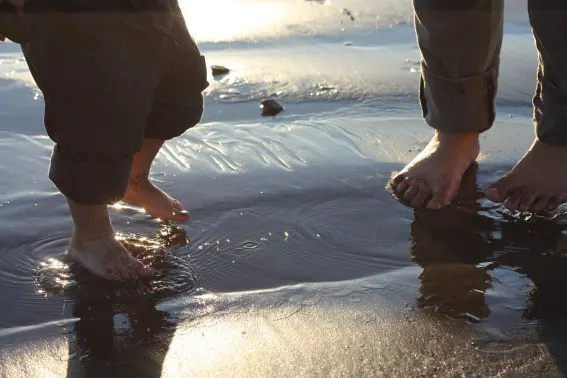 Do not hesitate to shoot your child from behind, running to greet Mickey Mouse for the first time. You might be surprised at how the picture turns out. Maybe you'll capture the excitement of the moment that a pose shot couldn't. For example, when your kids are taking their first steps into the ocean, try to zoom in on their feet in the sand or in the water. Experiment! Take a picture, check it out, and take another…and another.
Tip #4: Use the right settings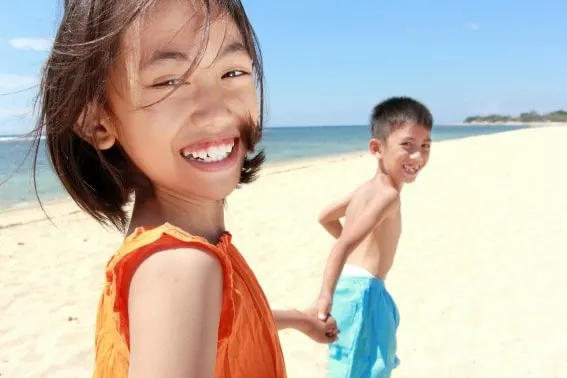 Photo by: Bigstock/Odua Images
Young kids may not stand still long enough to get a perfectly posed picture so have your camera set to "action" or "sport mode" to photograph a moving child. This will do two main things: 1) increase your shutter speed to stop fast action and 2) reduce f/stop for shallower depth of field. If your kids will stand still, have your camera set to "portrait" mode instead.
Tip #5: Don't be camera-shy yourself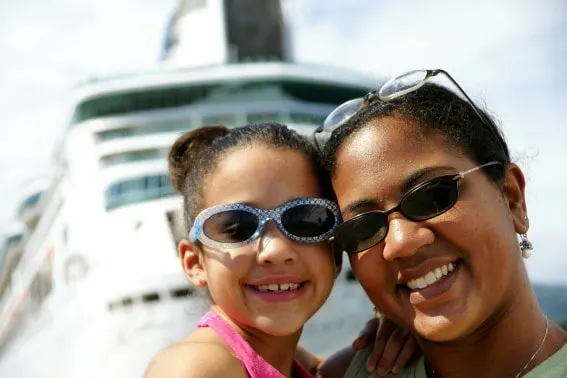 Photo by: Bigstock/Marmion
Make sure that the photographer gets into some shots too. I often forget to do this and come home with no shots of me in any of the pictures. If you are having someone else take a family picture at various locations ask them to take 3 or 4. Hopefully, you'll have one in which everyone's eyes are open and, with any luck, looking at the camera.
Featured photo by: Shutterstock