Day trips are the best way to get out of a rut. They're quick, they're low commitment, and sometimes they are exactly what you need to shake things up. There are several great day trips from Austin, Texas ideal for a family adventure.
Austin is a great jumping off point for exploring the swimming holes and small towns of the Texas Hill Country. In the mood for something a little more cosmopolitan? Both San Antonio and Waco are easy day trips from Austin as well.
Easy Day Trips from Austin
1. Inks Lake State Park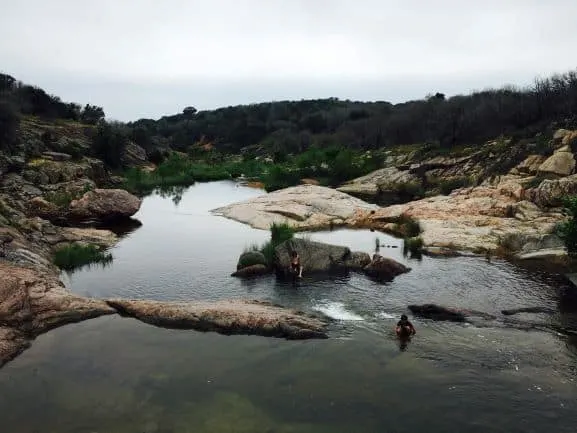 About 1.5 hours northwest of Austin, Inks Lake is an ideal place for swimming, kayaking, hiking, and camping. It's a 1200 acre park with nine miles of hiking trails.
Hike up a steep but short, pink granite hill to find Devils Waterhole. Spend the morning playing in the cascading pools of this part of the park. After lunch, rent a kayak or swim in a more open part of the lake.
The picnic area near the 280s campsites is one of the best places to access a nice swimming area. You can walk straight into the water from the grass and the bottom is flat and sandy.
Inks Lake State Park made our list of the best state parks in Texas. See which other parks made the list!
2. New Braunfels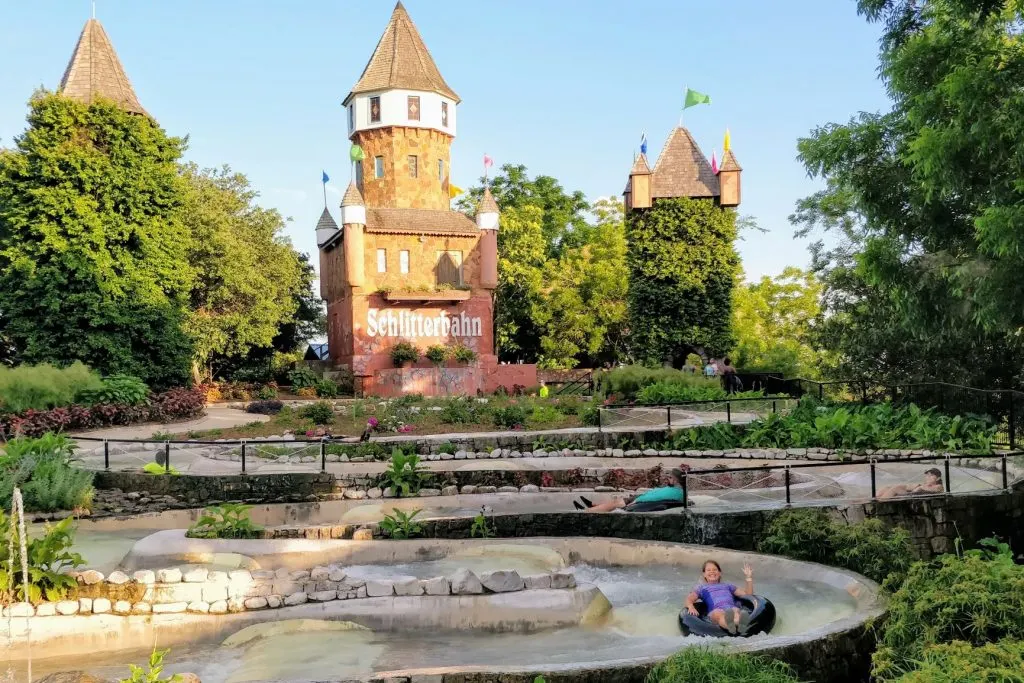 New Braunfels is a town rich in German heritage and long on raging rivers. There is so much to do here that a few different day trips to New Braunfels are in order!
First up, the original Schlitterbahn Water Park. This a is a full day of fun at one of the prettiest water parks in the country. Many of the slides and pools are nestled into the natural contours of the land, river, and old growth trees. This turns many seating areas into shady little slices of heaven in the summer.
Want a more natural tubing experience? You can tube both the Comal and Guadalupe Rivers with one of many tour companies that will drop you off at one spot and pick you up later down river.
Make sure to fill up on German fare at Freisenhaus (one of the top 25 German Restaurants in America!) or the Faust Hotel and Brewing Company before hitting the tubes.
Don't want to get wet? Landa Park has a great view of the Comal and paddle boats, mini-golf, a playground, and a kiddie train.
Natural Bridge Caverns and Wildlife Park offers cave tours, a ropes course, and zip line on the caverns side and a drive-through safari on the wildlife park side.
Having trouble motivating on a random weekend? Hold out for Wurstfest! It's a ten day sausage, beer, and music festival focused on all things Germ-Texan.
3. Lake Travis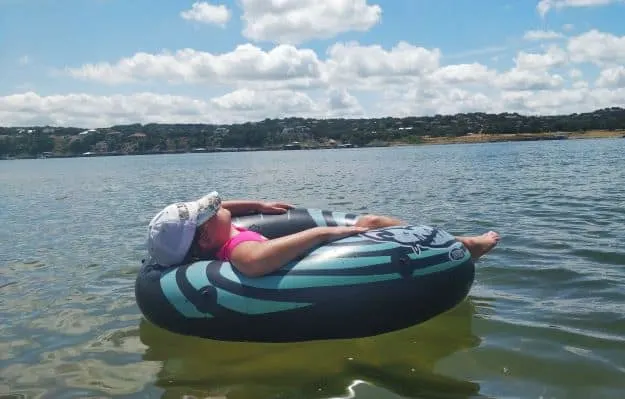 If you've got all the supplies you need, there are a couple of parks that offer easy access to Lake Travis.
Bob Wentz Park and Windy Point Park are right next to each other on the eastern end of the lake and both have plenty of shoreline. Windy Point Park is privately owned so the admission fee is higher, but there is more grass on the edge of the lake.
Pace Bend Park is further west on the lake, but not necessarily further away, depending on where in Austin you are coming from. Direct access to the shoreline from your car makes this an especially convenient park for moms with small children and a lot of toys in tow.
To rent a kayak, SUP, or boat for the day, head to VIP Marina or Lakeway Marina.
4. Johnson City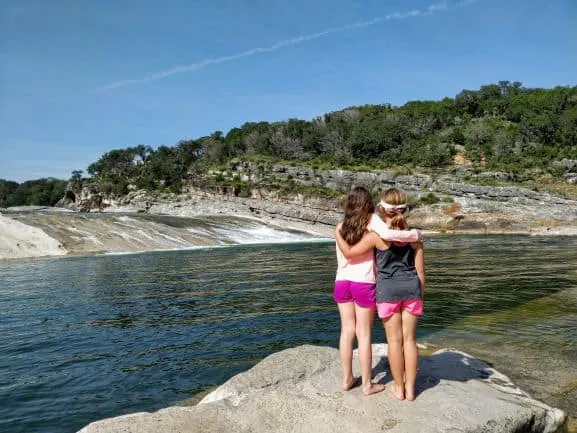 Pedernales Falls State Park is the gem of the Texas Hill Country. The area around the falls is a no swimming zone, but the rock jumping/climbing is great for all ages.
The river is much narrower at the swimming area, but the water flows cool, clear, and just swift enough to entertain amateur dam builders.
Even if you're not in the mood to get wet, Johnson City is still a worthwhile day trip for the family. It has a tiny but adorable downtown with some antique shopping, a brewery, and a science museum. As if that wasn't enough, the kids will love the the exotic zoo just north of downtown.
The Hill Country Science Mill has poison dart frogs, tortoises, a huge robotic hand, a labyrinth, a ball machine, and more. The Exotic Resort Zoo offers a drive-through safari or a guided tram ride through the property to get up close and personal with zebras, camels, buffalo, and more.
5. Georgetown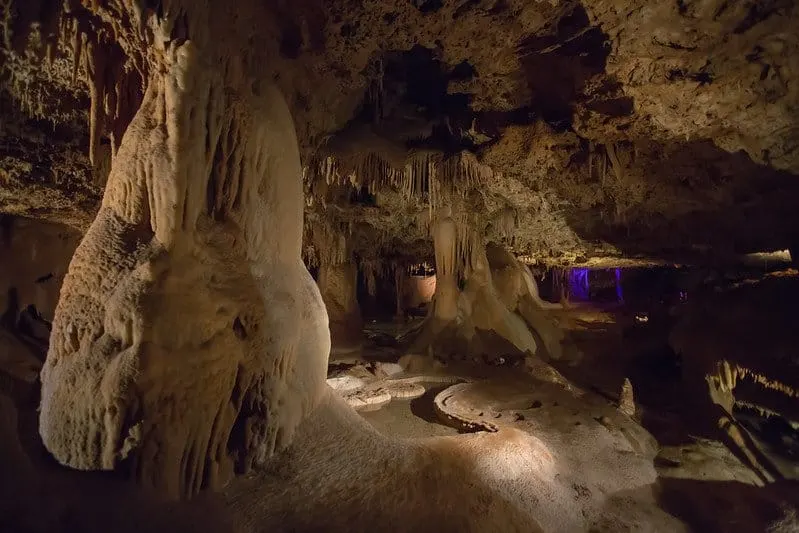 Stalactites, stalagmites, oh my! Even if you are never going to remember which one is which, go just to experience the eerie echoes of the calm, quiet darkness of Inner Space Caverns. Plus, the kid friendly tour is always a great way to beat the heat in summer.
Downtown Georgetown is well-known for it's charming Victorian town square dotted with restaurants including a pizzeria, a children's toy and book shop, the Palace Theatre, and a splash pad.
It's an easy walk from the square to Blue Hole Park, where you can take a dip in the San Gabriel River or enjoy a scenic walk along the shoreline.
Note: this is different from Blue Hole Regional Park in Wimberly, which is also a great swimming hole near Austin.
6. Waco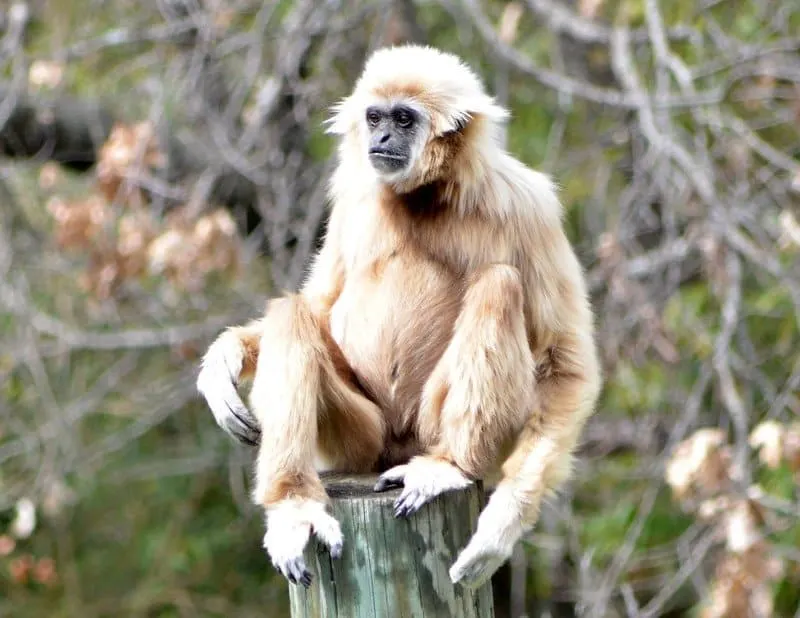 Start the day off right with Jo's Buttermilk Biscuits at Magnolia Table. The deliciousness of these biscuits can not be overstated. So yes, plan this day trip around when you can actually get a reservation (walk-in isn't going to cut it with kids). After your bellies are full, you'll be ready to take Waco by storm.
Oddly enough, you have to go to either Waco or San Antonio to get a an elevated zoo experience close to Austin. The Cameron Park Zoo in Waco is a perfect small zoo, covering 50+ acres of Cameron Park. Don't miss the Brazos River Exhibit, showcasing the native species of Texas rivers.
The Waco Mammoth National Monument proves stiff competition for the zoo. Tour the actual site where a herd of mammoths were discovered in the late 1970s and your little ones can earn their junior ranger badge along the way.
These two attractions just scratch the surface of things to do in Waco with kids. If you decide to make a weekend of it, check out our Things to Do in Waco Including Magnolia Market for full details.
7. Boerne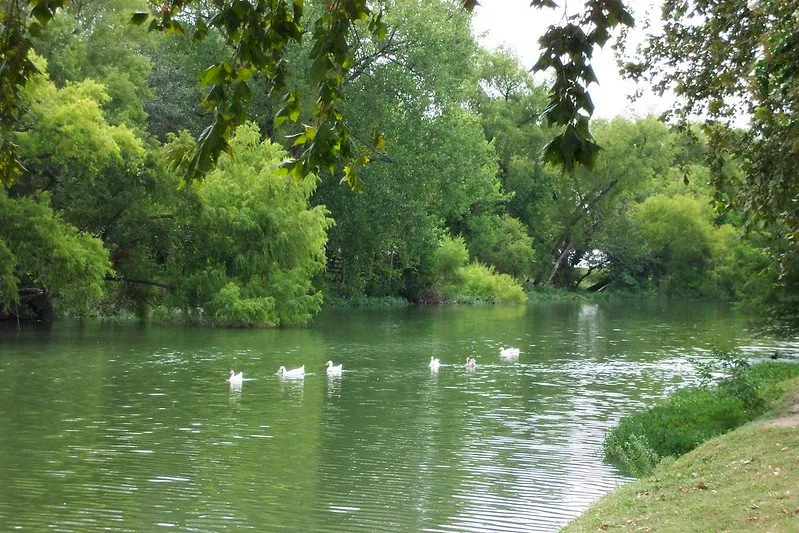 Boerne boasts a trail system that weaves along the shores of Cibolo Creek through historic downtown. The trails make for a beautiful family walk on a spring day, while never venturing too far away from civilization (i.e. snacks and bathrooms at the Bear Moon Bakery Café).
Along the way, keep your eyes peeled for a giant chameleon, dragonfly, and more as part of the city's Art Al Fresco initiative.
Finish up the day's adventures at The Tejas Rodeo and Steakhouse Saloon for a family friendly dinner and show. The rodeo takes place about 30 minutes outside of Boerne every Saturday evening March through November.
8. San Antonio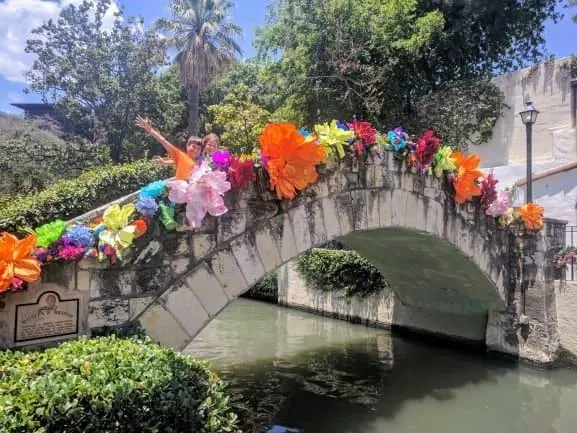 It's going to be very hard to choose just one of our Top 10 Awesome Things to Do in San Antonio with Kids for a day trip, but it is possible. The San Antonio River Walk is the city's signature attraction. Everyone should stroll the meandering, urbanized edges of the San Antonio River at least once.
However, if you want to venture off the beaten path a little bit (and secretly conduct an incognito school day), visit The Institute of Texan Cultures or the Briscoe Western Art Museum. Both are highlighted in our History and Culture in San Antonio itinerary.
9. Blanco State Park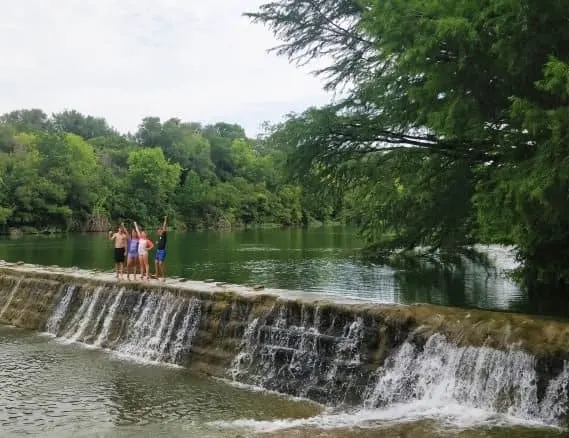 When the dog days of summer start to feel relentless, Blanco State Park has got your back. You'll feel ready to tackle the world again after a few hours of lazing around in the cool river water.
The mission here is quite simple. Put your float in the water. Float or swim until you're a prune. Go home a new family. Make sure to bring floats! The best part of the river for swimming is too deep for standing.
10. The Meadows Center for Water and the Environment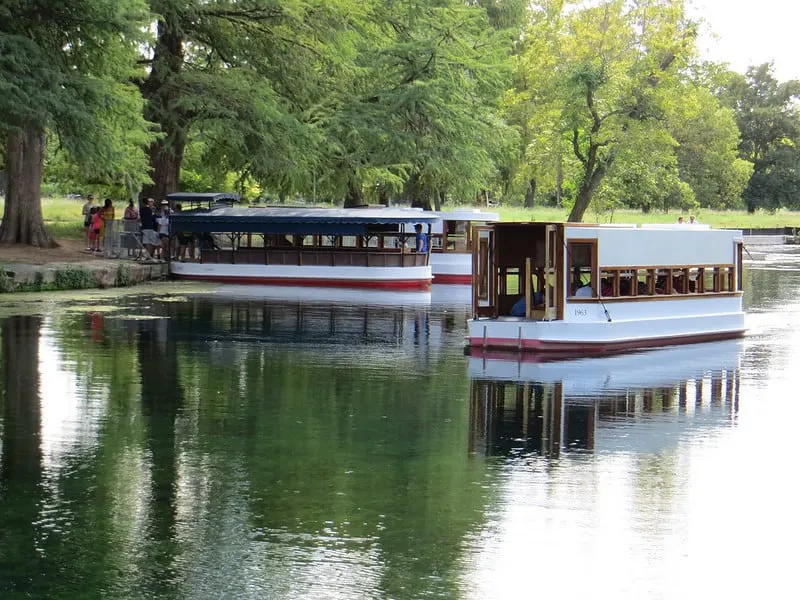 The San Marcos Springs are a large cluster of continuously flowing springs providing most of the water for the San Marcos River. The dam built just downstream from these springs formed Spring Lake. The Meadows Center is the research, education, and stewardship institution located at Spring Lake.
The glass bottomed boat tours of Spring Lake will delight everyone in your family. You can actually see the spring water bubbling up from the ground, as well as all of the native flora and fauna, through the crystal clear water.
After the boat tour, stroll through Discovery Hall and the Wetlands Boardwalk. Both are packed with educational exhibits on the local area and conservation efforts.
If your children are older than 12, you are in for a very special treat! Book a guided snorkel tour of the lake to get up close and personal with the endangered species that call the lake home.