The two memories I will treasure most from our family's recent trip to Jamaica are polar opposites. The exhilaration on my children's faces while precariously clambering up a tropical waterfall was pure joy. On the flip side, a morning spent picking up trash at a local beach, was both sobering and deeply meaningful.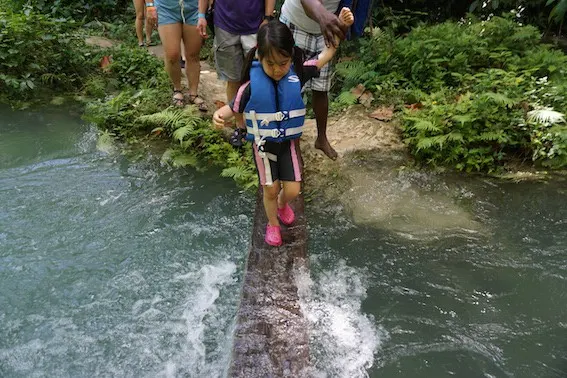 Photo by: Trekaroo/Brennan Pang
It's hard not to be captivated by the beauty of Jamaica. Home to miles of turquoise waters, rainbow-colored coral reefs, a white sand beach 7-miles long, idyllic waterfall pools, and a cultural heritage that has won over the world through its music. Jamaica is the kind of island that invites you to dig your toes in and never leave.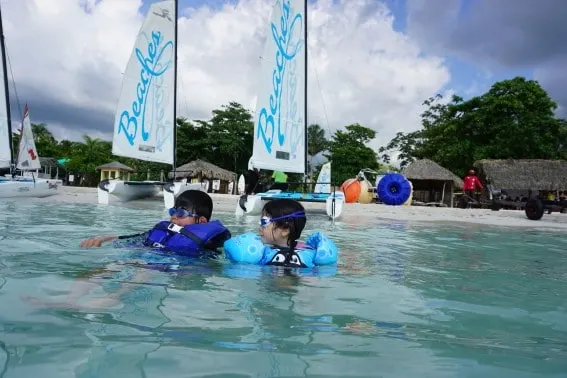 Photo by Trekaroo/LiLing Pang
Like many families, we loved our stay at Beaches Negril, one of several 5-star resorts, but to really appreciate this country, I encourage you to venture deeper and get beyond the tourist veil. Engage with the real Jamaica. There you will find beauty and creativity, interlaced with brokenness, hope, need, and people rich in spirit.
Like Raymond: a man who helped us learn that big changes begin with a single step.
The Case for Voluntourism
"You know, what you are doing is a good thing, but tomorrow, it's going to be same thing. People throwing garbage everywhere." These were the first words Raymond spoke to me. Piercing words. Words that surfaced the doubts I was trying to bury behind my chirpy mom voice. I was trying to motivate my 10 and 12-year old boys to pull on a pair of gloves and begin filling a garbage bag.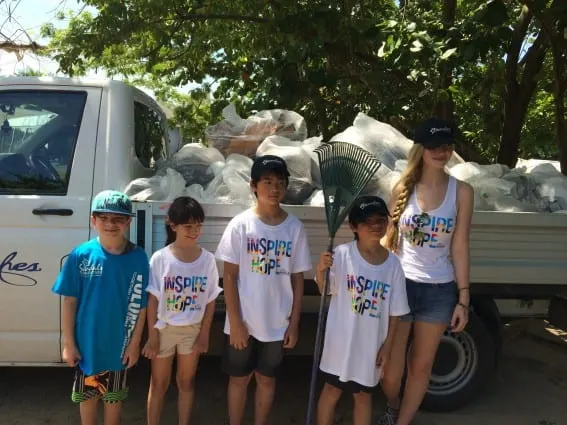 Photo by: Trekaroo/LiLing Pang
While we were staying at the wonderful family paradise of Beaches Negril, our family signed up for an excursion with the Sandals Foundation to help with a beach clean up at one of the local beaches just a few miles from the resort area. Together with 25 other volunteers consisting of guests (both adults and children) and Sandals employees, we pulled up to the local beach with excitement. We were stoked at the chance to give back. However, as soon as we began donning gloves and sweeping across the beach, a stark reality set in and a sobering mood washed over everyone. We were literally surrounded by a sea of garbage. This was a very different side of Jamaica we were experiencing. We had clearly ventured beyond the walls of the pristine resort.
Raymond's eyes followed us as I put on a brave smile when my 12-year old pointed out a large garbage bag that had been ripped apart by an animal. Wrinkling up our noses, we heaved the dripping mess into our garbage bag. Then a surprising thing happened. Raymond got off the picnic bench and began picking up trash as well. Our team of 25 quickly grew to 30 and then 35 as other locals began to join the effort.
In half an hour, our group collected over 500 pounds of trash. As we stood to admire the overflowing pickup truck, I saw Raymond standing nearby. I walked over to thank him for helping. Shaking my hand, Raymond beamed into a smile. He shared with me how he grew up in a nearby village and that this beach has always been one of his favorite places to relax. Over the years, he'd grown dismayed this beloved beach become trashed by partygoers. With a twinkle in his eyes, he began sharing his hopes and ideas for getting his community to take ownership of keeping this beautiful place clean. I could see the despair melting away and being replaced by hope. It felt wonderful to reassure him that the Sandals Foundation teams would keep coming back to support their community to bring about the change he longed for.
That day, our whole family learned that even the smallest gesture of kindness and generosity can turn discouragement into seeds of hope. These seeds of hope inspire change and spur action. I am confident that while we may not see immediate change from our small contributions, that fruit is being borne. The fruit is ripening in us as well as in the people we connect with and encourage.
Is there a case for Voluntourism? I believe the answer is yes.
Big Journeys Begin with Small Steps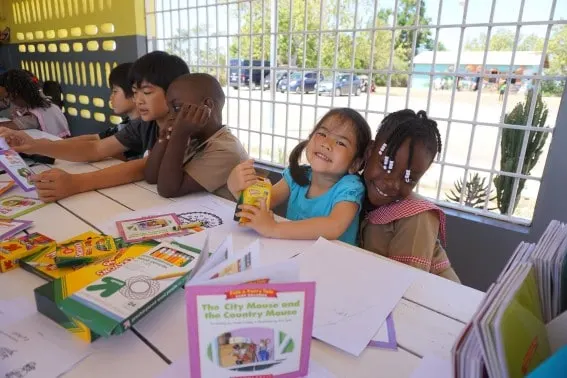 Photo by: Trekaroo/Brennan Pang
You may have heard the old Chinese saying by the wise sage, Laozi, "A journey of a thousand miles begins with a single step." As parents with children in elementary and middle school, Brennan and I have been trying to raise children who are informed and engaged global citizens. We don't want to shelter them from the complexity of local and global issues that affect the communities we encounter during our travels. We've struggled with how to take baby steps towards nurturing a genuine compassion, and most importantly to help our children see that there is hope. Even when societal, governmental, and environmental issues seem overwhelming, the seed for change lies in each of us. We can all be part of the solution in small and big ways. All this sounds good in theory until you actually try to find programs that children under the age of 12 can participate in.
Voluntourism that Families of All Ages Can Participate In
If you are traveling to the Caribbean Islands, the Sandals Resorts enable families to play together and volunteer together. They offer weekly opportunities for guests to participate in the work of the Sandals Foundation. Since 2009, the Sandals foundation has invested 23 million in long-term educational and environmental conservation programs in Jamaica, Saint Lucia, Bahamas, Antigua, Barbados, Grenada, and Turks & Caicos. Guest and even non-guests can sign up to participate in day excursions to read to children through their Reading Road Trip program that supports literacy and cultural exchange in partnership with local schools. Our kids really enjoyed the opportunity to see what a school in Jamaica is like, getting a chance to spend a couple of hours reading, drawing, and listening to their beautiful singing. Kids of all ages can benefit from the experience. Our 4-year old learned how to build bridges with children of a different culture. Our older kids had the opportunity to read to the adorable first grade class at Mt. Airy All Age School. Later, we had several meaningful conversations reflecting on the differences in their experiences of school. All of this spurred lots of questions and thoughts in the coming days and weeks.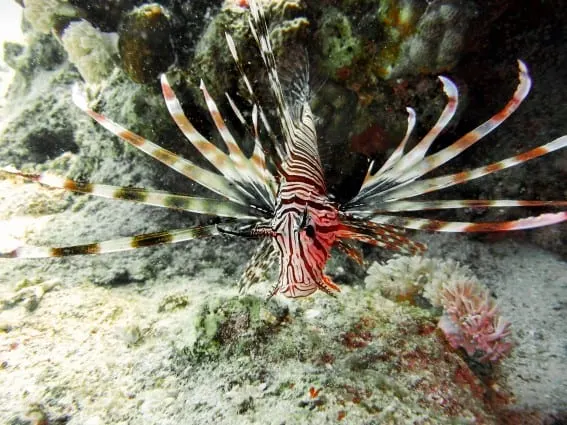 Photo by: Bigstock/Happymax
At specific times of the year when turtles are laying eggs on the beaches, Sandals Foundation also offers excursions for families to help with turtle conservation programs. We also had the opportunity to learn about the invasive lionfish which is destroying coral reefs in the Caribbean after being intro
duced as a result of a hurricane which swept them down from Florida. Since people are the only predator for the poisonous lionfish, educating visitors on how delicious these fish are helps to increase the demand for local fisherman to catch these menacing beauties.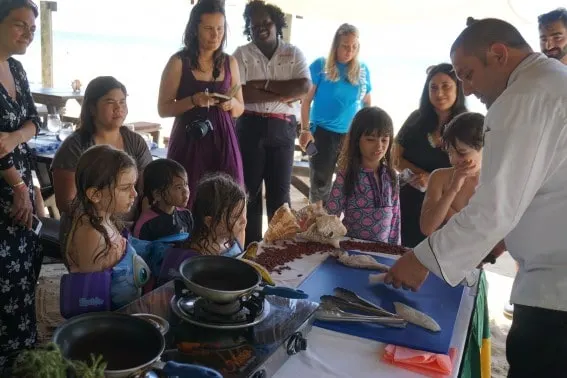 Photo by: Trekaroo/Brennan Pang
If you have a chance to attend a lionfish demonstration at a Sandals or Beaches resort, it's both a fascinating lesson in fragile ecosystems as well as a scrumptious affair.
As families become increasingly mobile, we have the chance to raise concerns for conservation and environmental protection in many different settings all around the world. Travel affords us a unique opportunity to cultivate a generation of global citizens who understand how all of us are interconnected and how we can be a part of finding solutions faced by humanity. These little teaching moments come in many different ways, but one thing is for sure, as parents, we need to be intentional about digging deeper when we travel.
Resources for Voluntourism Travel with Kids
What you should know is that not all volunteer opportunities are created equal. As with everything good, there are abuses and imperfections. In recent years, there has been a lot of discussion about whether voluntourism is doing more good than harm. There have been instances of awful things happening like kids being taken away from their families and put into orphanages for tourists to visit. But let's not throw out the baby with the bathwater. Just make sure you take the time to find out more about the organizations and their local partners.
Here are some helpful resources to begin planning a voluntourism trip for your family:
Reading Road Trip – sign up for one for these trips while you area in Caribbean. It is run by Island Routes in partnership with the Sandals Foundation. I have been on this trip and can personally vouch for how well it is run and the good fruit being borne.
Together For Good – our friend Nancy Schretter has a great directory of family-friendly volunteer travel opportunities organized by destination.
Inspired Escapes – find the right kind of volunteer trip, filter them based on difficulty. This listing includes adult only opportunities, those only for teens, and others that families can participate in. I like that their interface is easy to use and it's assembled by good people.
Adventures Less Ordinary – How to Travel and Do Go – a free e-book drawing on the combined expertise of two dozen leading voices advocating for travel that makes a difference.
Resources to Help Families Develop Global Citizenship
For Elementary School-aged Kids
It's never too early to begin nuturing a hear to of kindness, teaching empathy, and developing a sense that we can make a difference. These books do help families to begin these conversations through story.
For Tweens and Teens
This excellent documentary on Netflix streaming follows a group of friends who decide to immerse themselves into the reality that 20% of the world experiences – living on US$1 a day. These four friends travel to rural Guatemala for a revealing 56-day experiment.
For Older Teens and Adults
These books inspire global awareness of issues faced by communities both near and far from home. Many of these autobiographical accounts will inspire all of us that we can be part of a positive movement for change.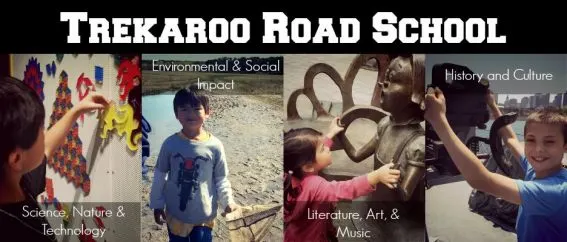 Ready to learn more? Check out our award-winning Road School Series on traveling and learning with your kids. From walking the steps of history to hands-on science & technology, to diving into literature, art, and music, and teaching your kids to understand environmental and social concerns, we've got a road school topic for your family to discover.
*Many thanks to Sandals Foundation and the Beaches Resort Negril for inviting our family to experience Jamaica for the first time. We are so grateful for this experience and for the chance to see first hand, the wonderful work that the Sandals Foundation is doing in the Carribbean. As always, the opinions shared are entirely my own.