If you're new to beach trips with kids or live far away from the coast, it may not be easy to know what to take to the beach. As a SoCal native, I usually have everything except lunches pre-packed, so I just have to grab our bags and go!
(Beach) Safety First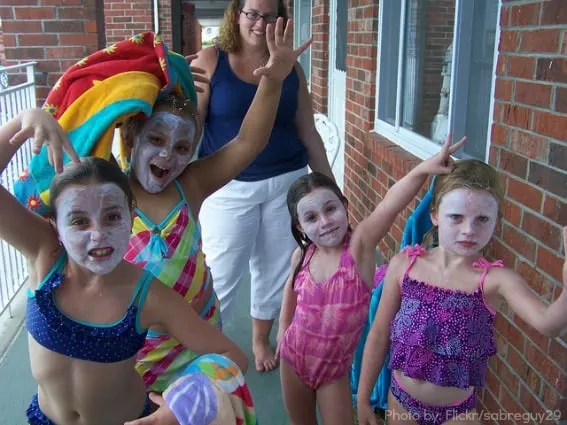 The most important item to take to the beach is sunscreen. Make sure you apply sunscreen before you go since it takes time for the sunscreen to take effect, and then bring more to re-apply as the day goes on. Wear flip-flops to protect your toes from hot sand or hidden hazards, like rocks or glass.
Sun protection tips from Skincancer.org:
Consider broad-brimmed hats and UV blocking bathing suits or sunglasses.
Use a broad spectrum (UVA/UVB) sunscreen with an SPF of 30 or higher.
Apply sunscreen 30 minutes before going outside.
Reapply sunscreen every two hours or immediately after swimming.
Pack your Adventure Backpack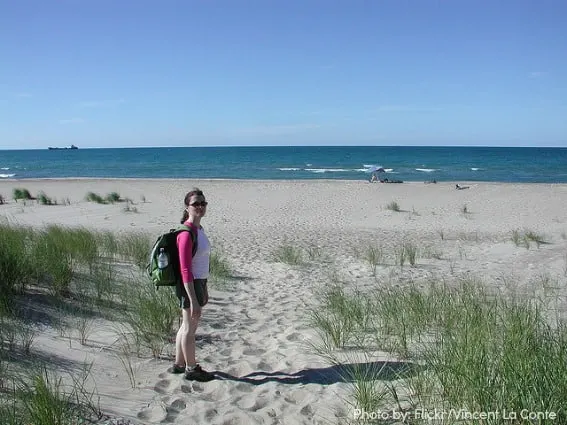 Before you head to the beach you need to pack an adventure backpack! This is something you can use on beach and at park trips year-round. It's important that it's a backpack and not a large tote because you can wear it hands-free. Here are my suggestions on what to put in your adventure backpack:
A reusable water bottle for each person in your family
Change of clothes
Hats for everyone
Snacks that can stay in the bag even if it is left it in the car
Baby wipes AND antibacterial gel
A pen and small notepad
Band-AID/First Aid kid
Spare change (for throwing in a fountain or feeding a beach parking meter)
Extra rubber band for long hair
Gatorade or Crystal Light single-serving powder packets. You can mix it in your water bottle and gain some electrolytes on especially hot days or extra hard hikes.
Transfer your wallet and camera from your purse to this backpack for beach trips, so you don't have to carry a purse separately. Don't forget your phone and keys, too.
Sunglasses
Sunscreen
Chapstick
Gum for mom and good breath
Learn more about adventure backpacks.
Pack your BIG Beach Bag
Fill up a giant beach bag (one that is preferably waterproof) with these goodies:
Sand toys (I recommend extra shovels)
Picnic blanket and/or beach towel
Towels for swimming
Beach umbrella that doesn't really fit inside the bag, but it balances between the handles of the bag pretty well.
Can I suggest a portable sun shade? I have one from Costco that stands up and collapses easily.
Extra items to consider packing:
Pack a simple beach lunch (We usually have simple PB&J or cheese sandwiches along with apples or carrots, and a few snacks thrown in. I don't know what it is about the beach – but everything just tastes better.)
Boogie board
Extra umbrella
How to carry it all?
I have the backpack on my back. Then a camp chair over my right shoulder. The beach bag goes over the camp chair strap and I can balance the umbrella with my right hand. Beach lunch should be inside the backpack and the flip-flops are on my feet. That leaves my left hand free for holding little hands. You can do it!
Explore more of my tips and tricks on my beach packing techniques.
Featured photo by: Shutterstock