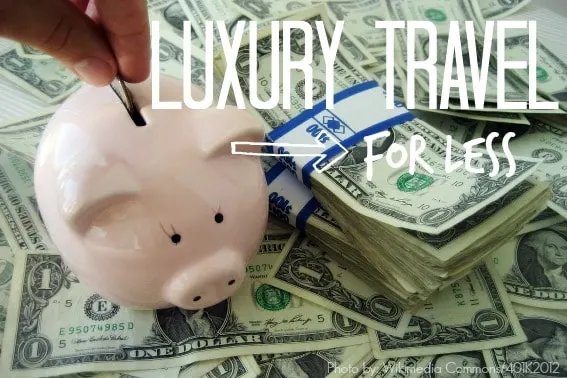 Everyone deserves a bit of pampering now and again. The problem is we don't all have a never-ending pile of cash to live the life of luxury we dream about, which is why it is important to get the most value out of every dollar we spend. The good news is, there are plenty of ways to enjoy luxury travel for less and we have twelve tips to get you on your way to that posh resort that has been occupying your daydreams.
1. Head to the desert in the summer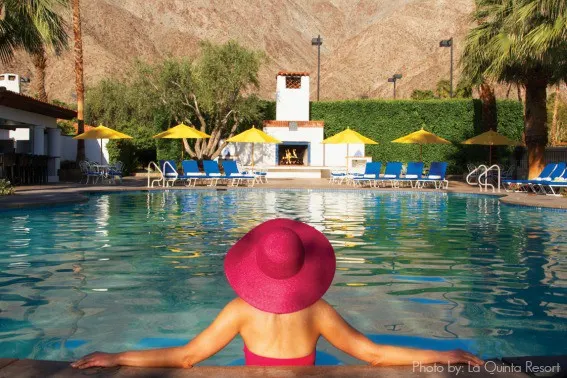 La Quinta Resort & Club, La Quinta, California
Yes, it is quite hot in the desert in July. Luckily, luxury desert resorts always have amazing pools, a variety of cool drinks, and plenty of air conditioning. Rooms are often 50% less expensive in the summer than in the winter or early spring, but all the perks that the resort offers its guests remain the same year round. When my family visits desert resorts in the summer we tend to head to the pool in the late morning and evening (night swimming is so much fun for kids!) and enjoy indoor activities during the intense heat of the middle of the day.
Explore our favorite family-friendly luxury resorts in America's Southwest!
2. Visit a ski resort when the snow is long gone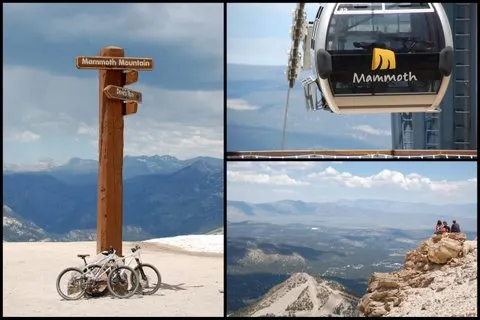 Mammoth Mountain in summer, Mammoth, California
One of my most favorite discoveries since becoming a travel writer is the beauty of a ski resort during the off season. Ski resorts are working hard to attract visitors year round, enticing them with activities such as mountain biking, zip lining, hiking, and golf. Many have began building adventure parks with alpine slides and rope courses. Nearly all have beautiful mountain scenery and discounted rates. The size and convenience of the resorts' luxury condos are especially appealing for large families or multi-generational escapes.
3. But wait- I want snow!

Hoodoo Ski Area, Central Oregon
If snow is a must, try visiting the ski resort during the very end of the ski season. Though there is still plenty of snow on the ground in April, most people have shifted their minds away from skiing and on to warmer pastures. We have found late March and early April to be a great time to visit ski resorts because rates are lower, crowds are gone, and the weather is typically warmer than one might find in December or January.
Read up on all our favorite ski & snow tips in our Ultimate Family Vacation Ski Guide.
4. Book luxury tours and cruises at the very beginning or very end of the season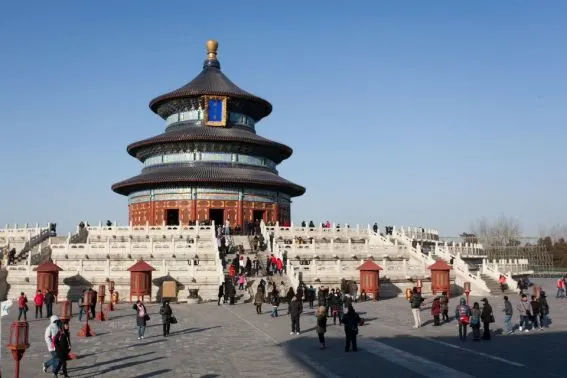 Temple of Heaven, Beijing, China. Photo Courtesy of Smartours.
Do your kids get out of school earlier than most or start later than the rest of the country? Take advantage of it! Tour prices vary throughout the busy summer travel season, peaking in July when everyone is out of school. Since our school district is typically on a later track than the bulk of the country, we tend to take one summer last trip just before heading back to school because rates are significantly lower.
5. Visit the Caribbean during hurricane season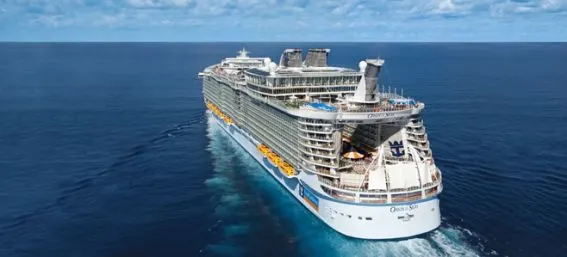 Photo Courtesy of Royal Caribbean
Yes, booking a Caribbean vacation during hurricane season does come with some risk. But if you are willing to play the odds (odds are definitely in your favor that your trip will remain hurricane free) and smart enough to buy travel insurance and watch weather reports, you can score some amazing deals and end up having a great vacation. Discounts abound from mid-July through early October. If you opt for a cruise, be flexible and know that rerouting to different ports of call can occur.
6. Travel when school is in session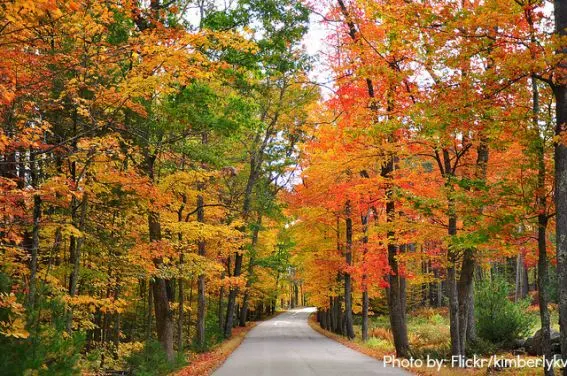 New Hampshire's stunning fall foliage
We all know that most people travel with their kids during the summer or school holidays. Resorts take advantage of the increased demand by raising rates, making peak season travel quite pricey. Live a little! Pull the kids out of school for a few days (you can even request independent study for periods of extended travel) and enjoy the low season. September is one of the most wonderful times of year to travel. The weather is still pleasant, rates are often at their lowest, and the crowds are nonexistent.
7. Book travel way in advance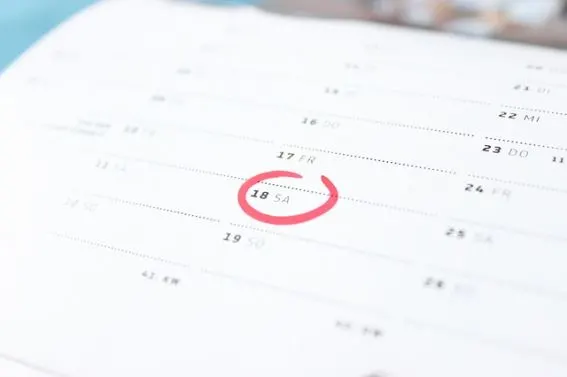 Sometimes the early bird really does catch the worm. Cruises, resorts, tours, and even airlines love to make sure they will have as many early bookings as they can and they are willing to discount rates in order to get your money sooner, rather than later. Planning travel early also allows you to have some flexibility and watch rates. As soon as you see a dip in pricing, jump on it.
8. Book travel at the last minute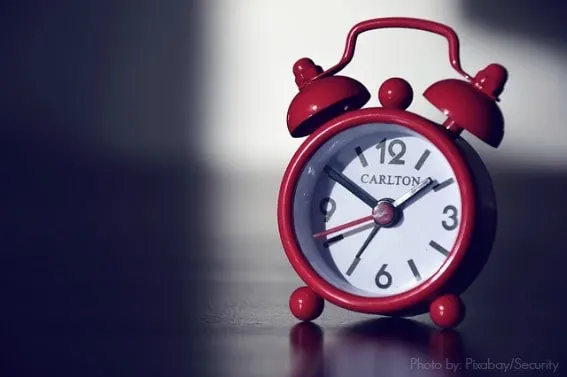 It is harder for us parents to be impulsive than it was when we were single but sometimes you just have to try some planned impulsivity. Map out some dates for your vacation and request time off from work. Then, as the date gets closer, start watching sites like Travel Zoo or Groupon for deals. Let your wallet lead you in a direction you might not have considered. When you see a deal too good to pass up which falls within your vacation window, snatch it! Luxury resorts all over the world are having sales all the time. You just have to keep your eyes open and your destination flexible.
9. Pick up the phone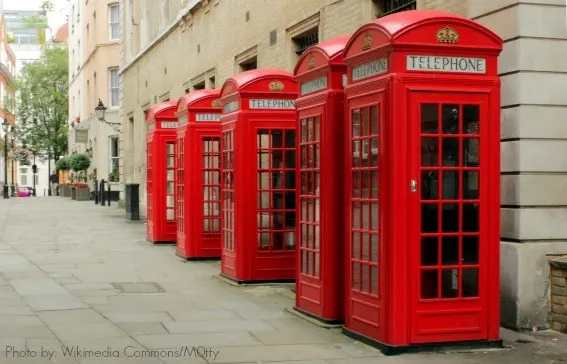 Covent Garden, London, UK
We live in the age of the internet and we often feel like the internet is the best place to find deals. The reality is that many hotels hold their best rates for their phone customers. You just simply have to pick up the phone and ask for a better deal than what is listed online. Hotels make a larger profit when you book directly with them so they are willing to pass some of those savings on to you.
10. Skip the room with the view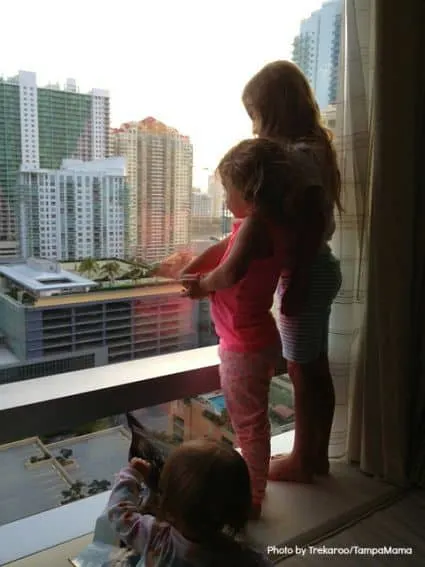 View for the Four Seasons, Miami, Florida
Sometimes the room with the view is what is pricing you out of a luxury resort. Yes, it is nice to wake up, sit on the balcony, and drink a cup of coffee while watching the sun rise over the ocean, but is it worth $100-$200 more per day?
11. Ask for upgrades once you arrive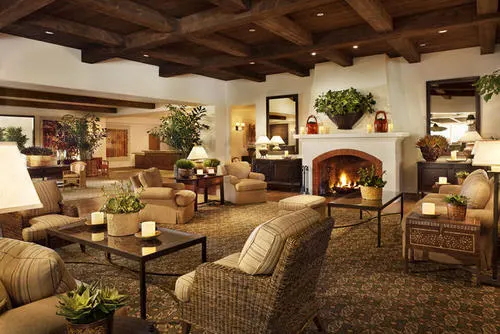 I once had a friend tell me that she never accepts the first room she is given when arriving at a luxury resort. She always asks if the property has anything better they can offer her (at the same cost) and she usually finds herself in an upgraded room. If you can't get an upgrade, maybe you can get a resort fee waived or a discounted meal. Hey, it doesn't hurt to ask! Increase your odds in the upgrade game by joining complimentary loyalty rewards clubs that most big brand hotels offer.
12. Keep costs low once you arrive
One of the biggest costs of staying at a luxury resort is eating at a luxury resort. Keep costs lower by skipping room service, packing simple breakfasts to eat inside your room, eating dinners off site, and enjoying those lovely luxury resort meals during lunchtime when prices are considerably lower. Also, be sure to take advantage of all the perks included with your resort stay. You are paying for those "complimentary" bike rentals, "free" dive-in movies, and the included sunrise yoga classes in your resort fee after all. Finally, only stay at luxury resort if you plan on spending the bulk of your time on property. There is no sense splurging on a pricey resort stay if you are only planning on being on property at night while you are sleeping.