There are few places on the planet more isolated or biologically diverse than the Hawaiian Islands. The islands were built by volcanic activity and the very volcanoes that formed the islands still dominate the landscape. Some islands, like the Big Island of Hawaii, are still being formed by volcanic activity from Kilauea while others haven't seen an eruption for centuries. Two National Parks, Hawaii Volcanoes and Haleakala, protect these volcanoes and offer families the opportunity educate their children, experience the unique beauty, and explore an uncommon landscape.
Haleakala
Haleakala dominates Maui as it soars 10,023 over the stunning beaches below. Though this volcano hasn't erupted since the 1700s, it still manages to steal plenty of breaths with some of the most beautiful sunrises on the planet. Every day, tourists in flip flops and beach clothes are caught off guard by the early morning 40 degree temperatures encountered at the visitor center observation decks which are located at 9,740 feet. Don't let that happen to your family! Be sure to pack heavy sweatshirts and grab a couple blankets from the hotel to keep your little ones bundled for the experience because it is well worth braving the chilly weather. Tip- try viewing the sunrise on your first day of vacation when you are still jet lagged and your body hasn't adjusted to Hawaii time.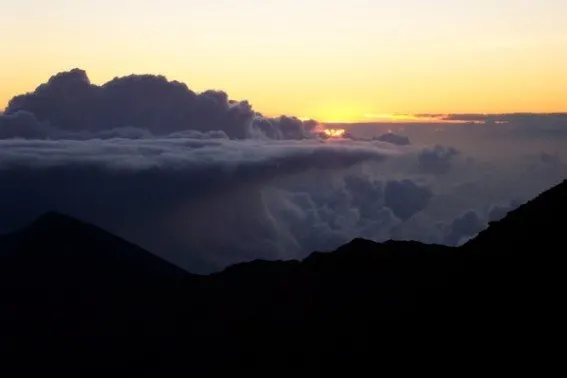 Read family-friendly reviews of Haleakala National Park.
After the sun rises, it is time to explore the park. Many folks choose to ride a bike down the mountain and enjoy an experience that relies much more on brakes than peddles. Outfitters begin bikers just outside the National Park boundaries and take them on guided rides down towards sea level. Kids should be experienced on bikes with hand brakes and feel comfortable with a downhill ride which can be steep at times. I recommend this memorable experience to families with tweens and teens.
Looking for more adventure? Read reviews of ziplining at Haleakala Skyline Tour.
Those who wish to explore the summit area should first stop in the Haleakala Visitor Center which opens up bright and early at 5:30AM. Here, rangers can help your family find a hike that fits your kids' interests and abilities. Be sure to pick up a Junior Ranger booklet for kids ages 7-12 to complete in order to score a coveted Junior Ranger badge. Don't head down in elevation without spending time checking out the lunar landscape of the summit crater, the unique beauty of endangered plants that grow in an otherwise sparse landscape, and keep your eyes peeled for the rare Nēnē , Hawaii's state bird.
Check out our daytrip guide to Haleakala National Park.
Hawaii Volcanoes National Park
Hawaii Volcanoes National Park is home to the most active volcano on the planet, Kilauea. The volcano has been erupting continually since 1983, adding 500 new acres of land and destroying 187 structures in the process. Since the eruptions on Kilauea are not as violent as other volcanoes such as Mt. St. Helens, we are able to get rather close to the fiery orange glow of flowing lava. Tip: Check the National Park website for updates on where the lava is flowing (it changes all the time) and which spots are best for viewing.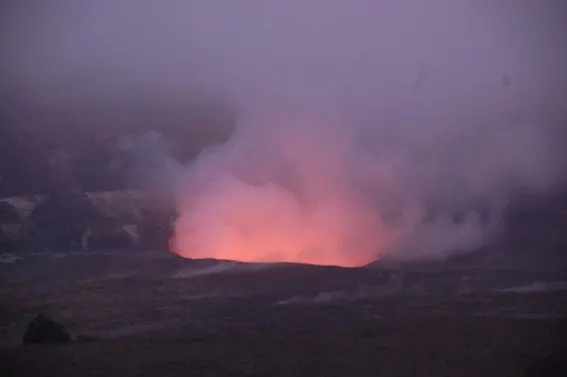 See what Trekaroo families are saying about Hawaii Volcanoes National Park.
As with every National Park visit, a trip to the visitor center to grab a Junior Ranger booklet should be a top priority. These booklets engage kids, help them understand the value of each park, and teach them importance of environmental stewardship. The Kilauea Visitor Center is also a great place to see a movie about the park, check out educational exhibits, view the schedule or guided ranger walks, and check the vog conditions (volcanic gas which is dangerous and can close down portions of the park due to wind). The Jaggar Museum near the Hawaii Volcano Observatory (which is closed to the public) is another great place for the whole family to learn about volcanoes and catch the best views of the Halema'uma'u Crater from the museum's observation deck. There are several different spots to visit within the park but highlights include the Thurston Lava Tube, the Pu'u Loa Petroglyphs , and the Devastation Trail. Several scenic overlooks can be accessed from Crater Rim Drive (which is partially closed due to fumes) and Chain of Crates Road. These overlooks give visitors glimpses of devastated areas, active craters, lava lakes, and steam vents.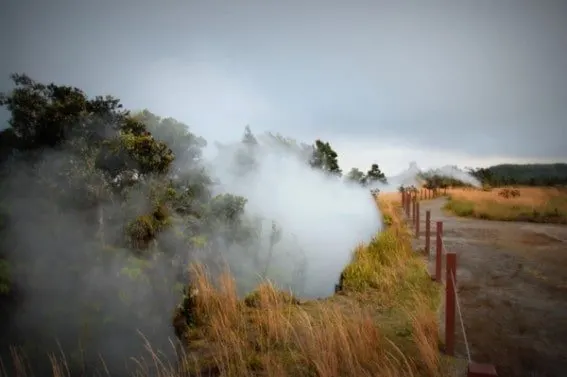 If you are ready to head to the Big Island with kids and see Hawaii Volcanoes National Park for yourself, check these reviews of family-friendly activities and hotels.
---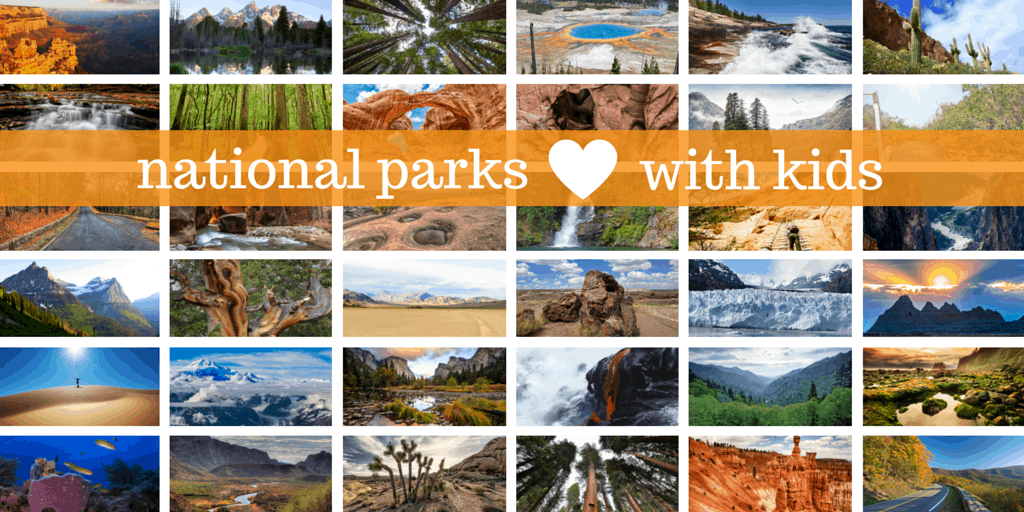 Excited to visit national parks with your kids? We are too! Visit our National Parks with Kids page for extensive coverage, tips & tricks for all our nation's National Parks.