Finding a safe, inexpensive place to stay on a road trip isn't easy. Harvest Host members have the chance to stay at farms, museums, wineries, and breweries across the U.S., Canada, and Mexico for a fraction of the cost while enjoying incredible experiences instead of just an overnight stay.
Check out our detailed Harvest Host review to find out why we think enjoying Harvest Host locations is our favorite way to RV across the country.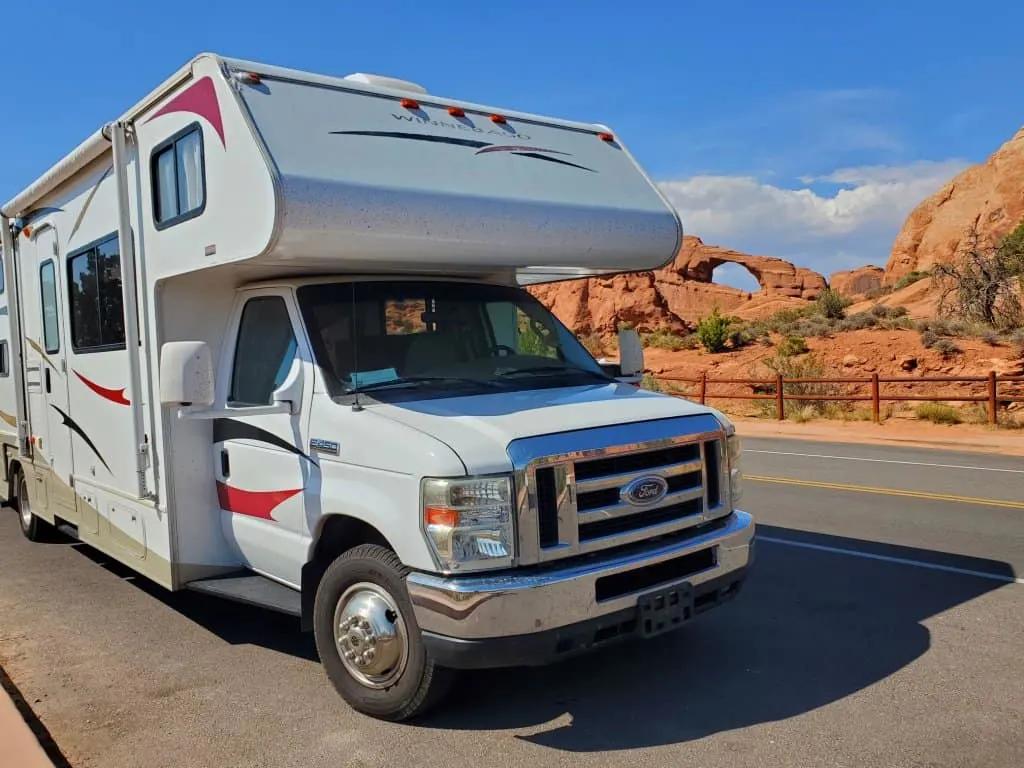 Harvest Hosts Review
What is Harvest Hosts?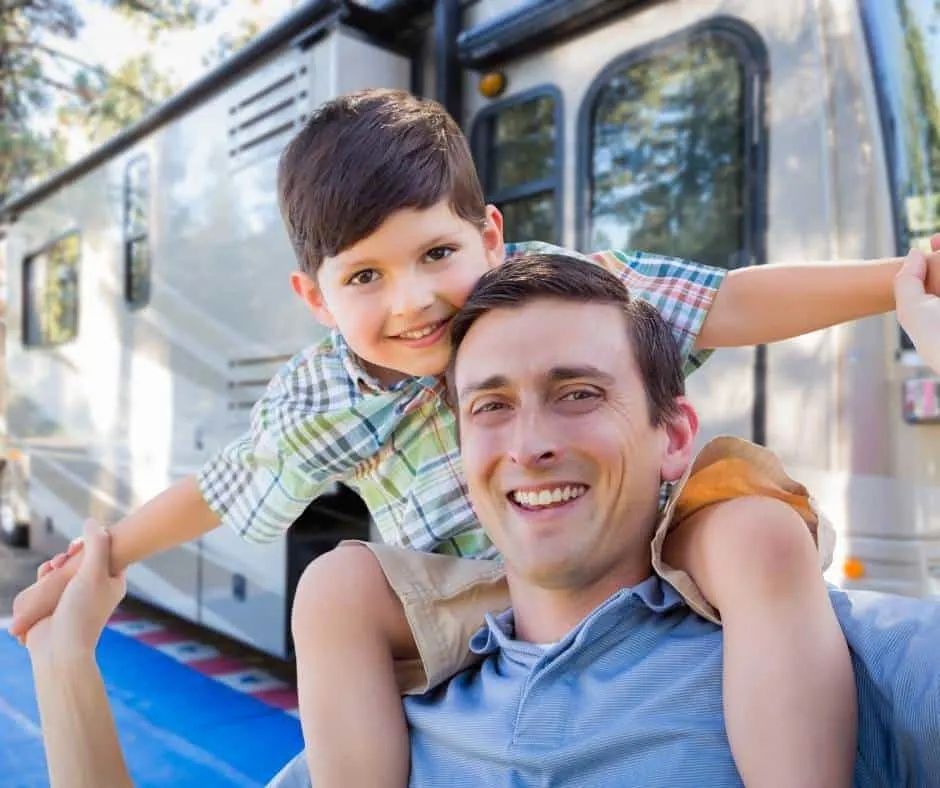 Our 2020 RV purchase, even used, was an expensive one for our family. After doing some upgrades and renovations, we were on the hunt for inexpensive- or even free- overnight places to stay while on the road. As travel savvy as I claim to be, the RV world was completely new to me. My searches on BLM (bureau of land management), dispersion camping, and "boondocking" left me more confused than I started.
Enter Harvest Hosts.
Harvest Hosts is essentially a membership into an RV club that grants you access to free overnight places to stay in your RV or camper across North America.
The Harvest Hosts membership fee, less than $100 for a year, connects you with a directory of wineries, farms, breweries, museums, golf courses and other attractions willing to host your RV for a night. The number of options is growing daily, but currently there are more than 2,000 connected locations in the United States, Canada, and Mexico!
Instead of paying a nightly fee for campground use or an RV park, Harvest Host members are only asked to purchase something from the host to thank them for their hospitality. The minimum purchase suggestion is $20, a small price to pay for a night's lodging, in addition to the amazing goods and products you'll be receiving with your purchase.
Heading to a national park? Read our tricks for scoring a campground at the busiest national parks.
Tips and Tricks for Harvest Hosts Stays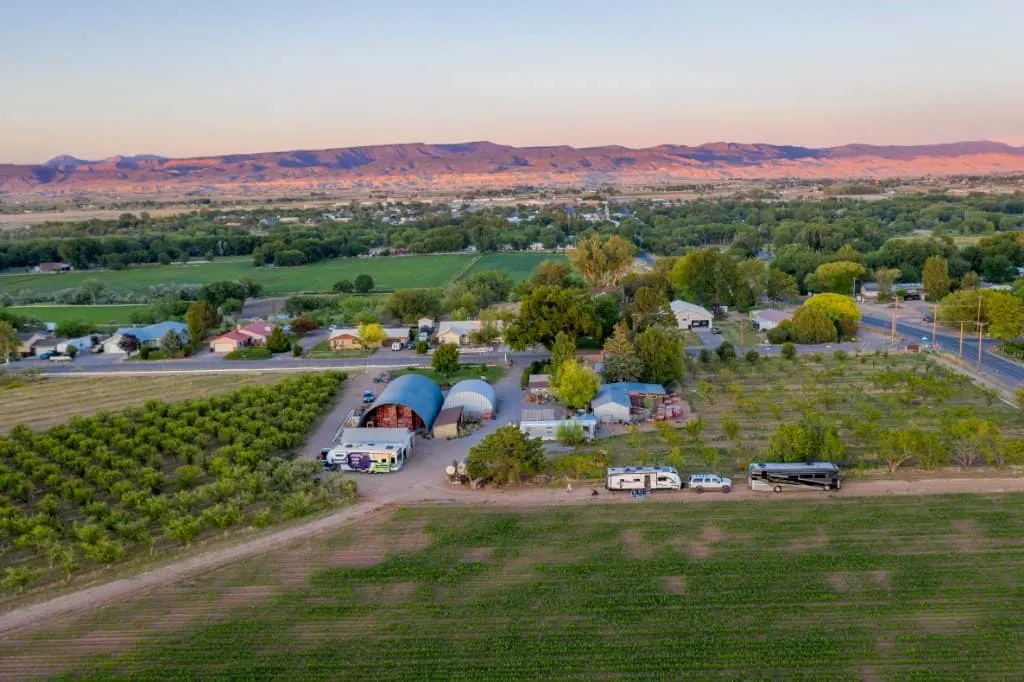 What good is a Harvest Hosts review without some great tips and tricks? Now that we are seasoned Harvest Host veterans, we have learned a few things about the Harvest Host website and its program details that are helpful to new users.
How do you make an overnight stay reservation with Harvest Hosts?
Making reservations with Harvest Hosts has been fairly simple. Hosts are typically contacted through the app, Facebook Messenger, or via phone. Popular host locations tend to "book up" quicker than others but availability has been good at most all locations we have tried to vie for.
Tip: The sweet spot for contacting many hosts seems to be about two weeks out. Before this, hosts often aren't ready. After this, hosts might already be booked.
Perks: Last-minute trips and weekend getaways can often be secured, especially in areas with a lot of open land, multiple sites, or multiple hosts.
Challenges: Many of the hosts don't take reservations extremely far in advance, so you can't always depend on a specific site to be available when you need it. We sometimes like to have backup plans when long-term planning for a long trip. Also, reservations are required. Quite a few hosts have told us that they get people just "showing up," which is a big no-no.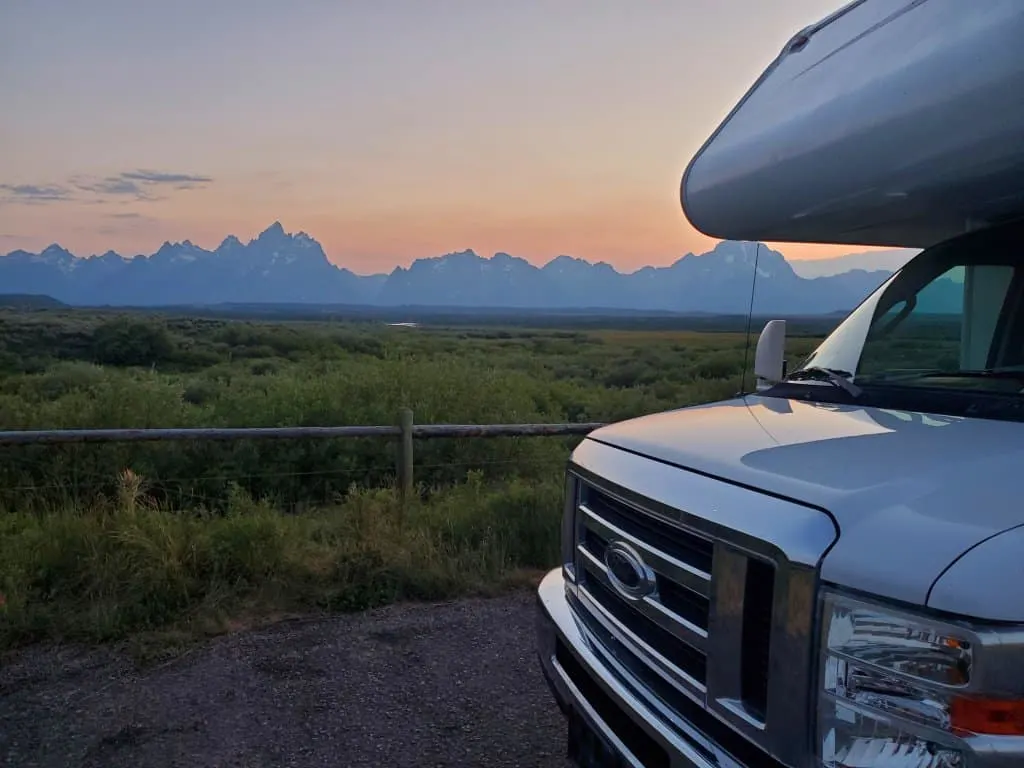 What kind of RV can I have at a Harvest Hosts location?
The Harvest Hosts website and app gives all the details for each property, including how long your rig can be to stay on property, whether they allow pets, and more.
Tip: Use the filtering option to ensure you are only searching for Harvest Hosts locations that will fit your RV size and needs. Most hosts have plenty of space, so the size of your rig isn't typically a big problem.
Perks: Hosts don't care about the year and model of your setup. All classes of RVs can stay, as well as travel trailers, toy haulers, renovated camper vans, and truck campers.
Challenges: Pop-up tent campers are not allowed.
What amenities will be offered at your Harvest Hosts location?
Although every Harvest Hosts site is different, there are some general rules on what to expect when you arrive at your location. In general, don't expect hookups and don't plan on using your generator the whole time.
Although some locations differ on these rules, we consider our overnight stays with Harvest Hosts to be mostly "off the grid" but 1,000 times better than an RV campsite parking lot. Some Harvest Hosts do have hookups available for a very small fee.
Tip: We try to plan for two Harvest Hosts stays in a row followed by a full hookup RV spot. This lets us go no more than two nights before plugging in, charging everything, connecting to water and showers, and cleaning out our holding tanks.
Perks: Without a constant stream of electricity (and sometimes WiFi), we've enjoyed amazing nights as a family. We've spent our Harvest Hosts evenings playing games, being silly, and staying connected to each other instead of our devices. Playing outdoors is often welcomed. At golf courses, you can often play a round of golf!
Challenges: Not being able to run the generator at certain hours (varies based on the host) can be a big challenge during the summer months in very hot locations. Check on the Harvest Hosts website to see if your host has the option to plug in or use your generator. Full time RVers will want to make sure they plan their amenities as needed.
Use this RV packing list to make sure you bring everything you will need on your trip.
What will you need to do when you arrive at a Harvest Host location?
As you would expect, locations vary, so arrivals and departures have a different look wherever you go. Some of our hosts have had check-in arrival times we had to hustle to get to, while others have been totally flexible. The check-in process has typically been as simple as signing a log with our Harvest Hosts member number.
Tip: While making your reservation, ask your host what to do in advance if you are running late. It is so stressful to try to make it to a new place in a certain amount of time, especially with delays in family travel. I like to know the "backup" plan just in case to ease the stress.
Perks: Some hosts have allowed us to enjoy their site either the day of arrival or the next day before we leave. Their flexibility has been so helpful and made family traveling so much easier.
Challenges: We have loved every single tour and tasting with Harvest Hosts. But if you are crunched for time and have a 500-mile drive ahead of you, you might not have time to enjoy the experience.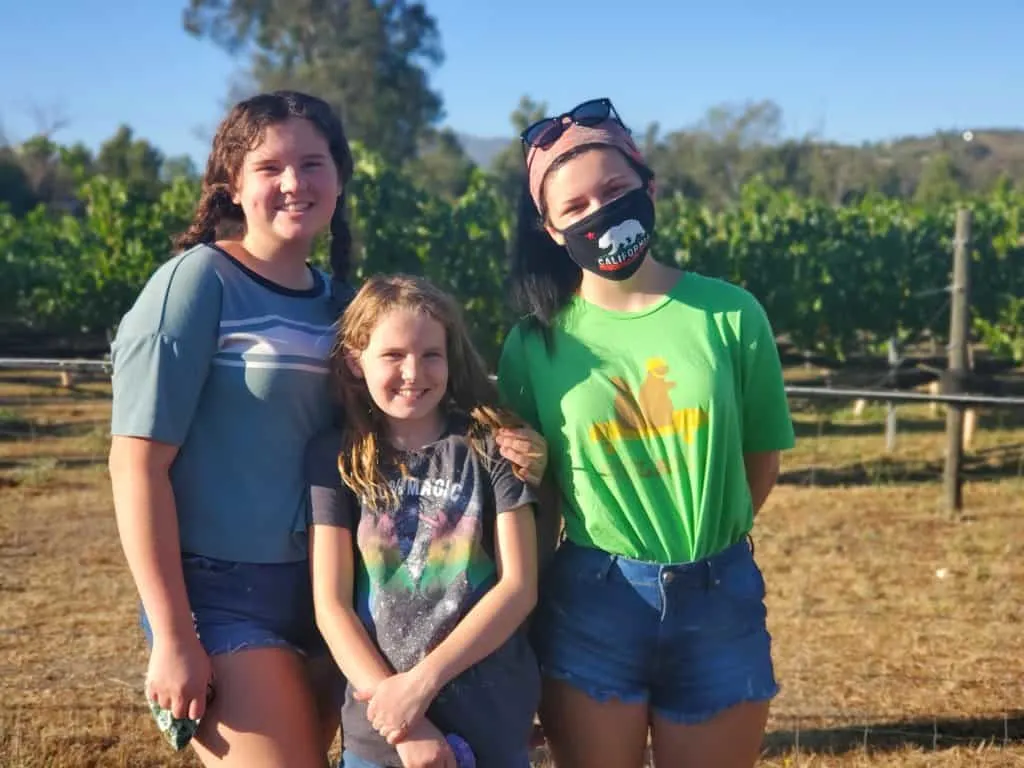 What do you do with your kids at a Harvest Host that is a brewery, winery, or distillery?
Because I have both teens and a younger child, we have mostly been able to bring along our own childcare when our Harvest Hosts have been wineries, breweries, or distilleries. But this doesn't mean you can't bring your littles with you to most of these locations.
At Big Sky Brewery in Montana, our kids were allowed anywhere on property other than inside the large tap room. We could sample cold brews outdoors as a family (the kids had craft soda!). At a distillery in Nevada we sampled their artisanal vodkas. Our kids were able to snack on small bites while they explored an antique train car that had been remodeled into a restaurant.
Tip: If you are traveling with your kids, make sure you ask the host in advance for any property rules. Don't forget to prep the kids with this information so they know what to expect.
Perks: Many hosts have been welcoming to our kids, teaching them about their farms, brews, vineyards, and fields. At a farm in Wyoming, my children were invited to stroll through the entire farm, picking and eating any fruits or vegetables they could find. A winery in California gave my kids the chance to roam the property, play with the animals, or walk to a connected farm.
Challenges: There are likely some hosts out there that don't have any safe place for your young kids to go while sampling adult beverages. Consider taking turns watching the little ones or see if you are able to make a donation without imbibing.
Harvest Host Reviews: Our Favorite Farms, Museums, Wineries, and Breweries
In our first year of Harvest Host membership, we stayed with a variety of hosts all over the United States. Not only did we get a safe, clean, inexpensive off-the-beaten path place to stop for the night, we met amazing artisans, sampled delicious wines, and took selfies with alpacas. Here are some of our favorite Harvest Hosts from our recent travels, as well as a few we are looking forward to when summer begins this year.
Correcaminos Vineyard, Ramona, CA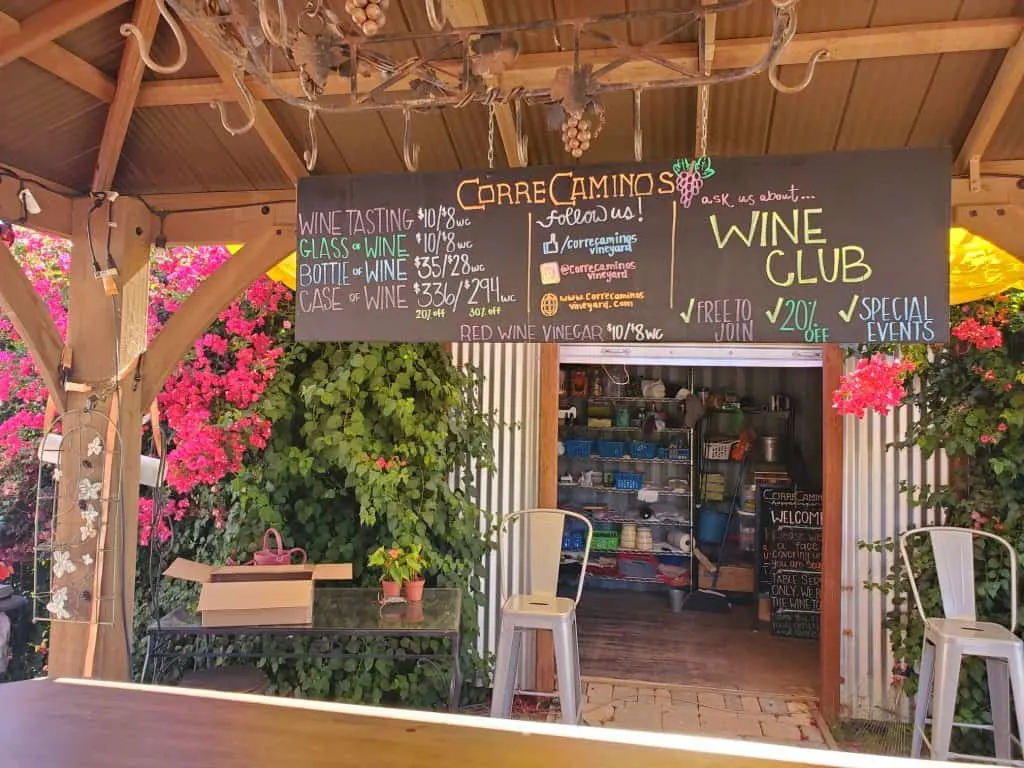 We stayed close to home for our first Harvest Host experience, our first night in the RV ever. Located outside San Diego, California, Correcaminos Vineyard welcomed us with generous pours of their wines, grown on property and from a previously-owned vineyard in Mexico.
While their adorable dogs roamed the small vineyard, we sampled from their varietals and made a selection of a single bottle before wandering to a local farm and then to bed.
Sentinel Ranch Alpacas, Bozeman, MT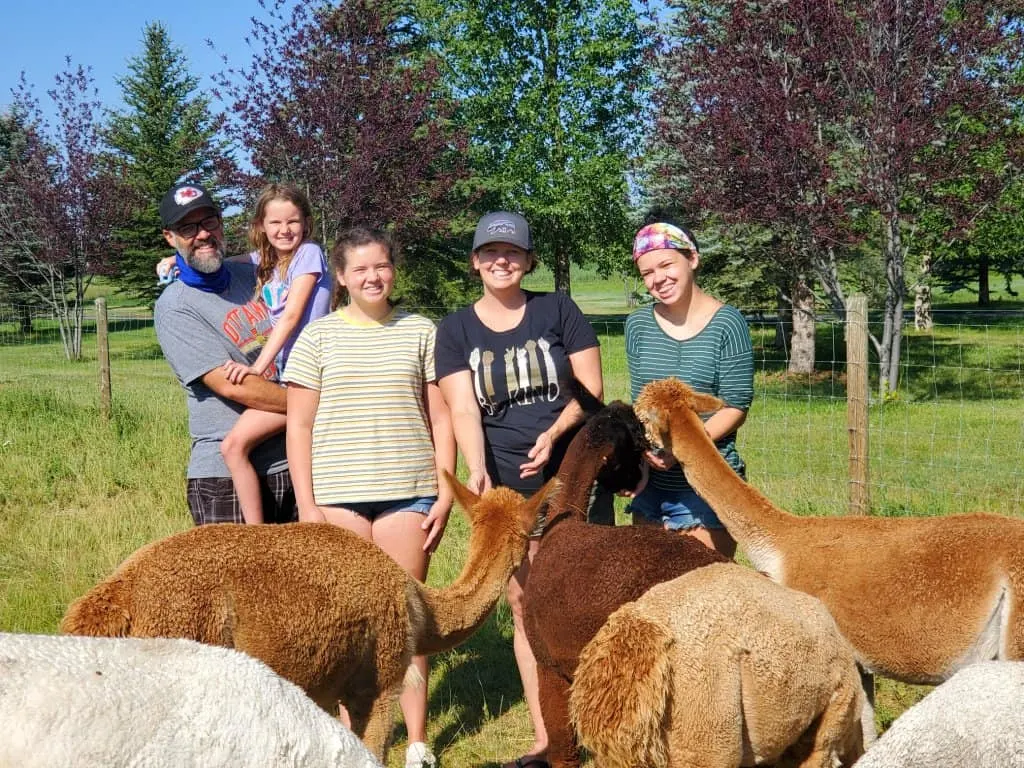 A short drive from Bozeman, Sentinel Ranch hosts your RV right in their alpaca pasture! We woke up to grazing beauties literally outside our door.
Our overnight stay included a tour of the ranch. We were also able to visit the nursery. We finished our stopover with a visit to the gift shop that offered everything from jerky to artisan goods made from the super-soft wool.
Sauvage Spectrum Winery, Grand Valley, CO
Sixty acres of vineyards and an on-site production facility make up Sauvage Spectrum Winery just outside of Grand Junction, Colorado. The views of the vineyard made a stunning backdrop, but the real fun was the tour of the vineyard followed by a wine tasting. My favorite was their fruity Pet Nat Sparkling Wine, bottle fermented using ancestral methods of fermentation. Amazing!
Big Sky Brewing, Missoula, MT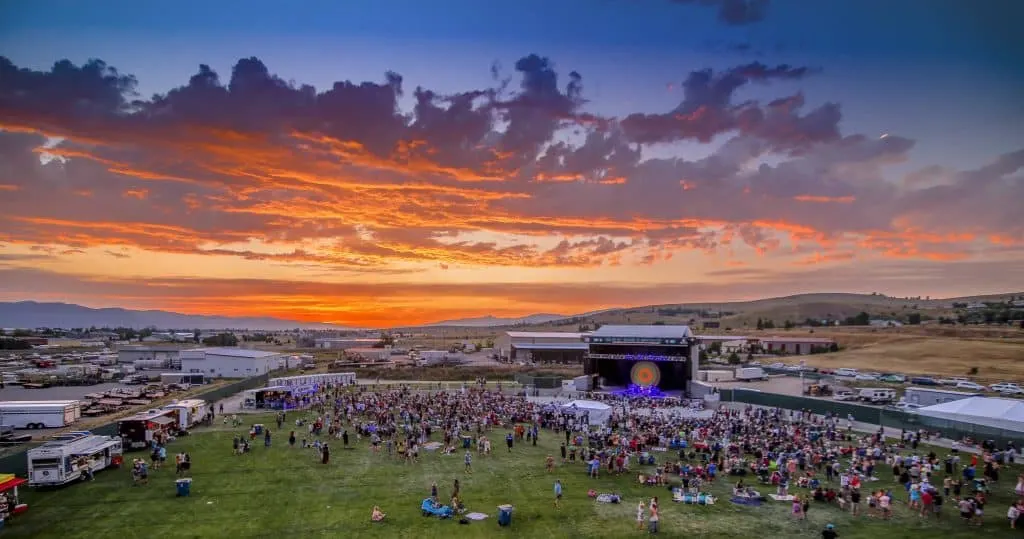 This massive property boasts not only a tasting room and plenty of craft brews and IPAs, they also host concerts in their outdoor concert arena. Although we were unable to enjoy one of these due to COVID-19, we walked the grounds, played games, and sipped our brews while taking in a Big Sky, Montana sunset.
43 Ranch, San Ardo, CA
Located along the California 101, just north of the Paso Robles wine country, the family behind 43 Ranch has been on property since before the civil war. Growing and milling olives is a fairly new endeavor. Their passion for perfection and a perfect climate have already rewarded 43 Ranch with award-winning olive oils, some of the only oils to ever win outside Italy.
Our stay included a tour of the process, which was fascinating, a tasting, and a bottle of olive oil that we use regularly at home.
Trekaroo Tip: Love national parks? 43 Ranch is a great launching point to visit Pinnacles National Park. We have a full guide to visiting Pinnacles National Park.
This summer, we are already planning on our next Harvest Hosts adventures. As we head across the country on an epic RV trip from California to Florida and back, we'll be taking advantage of our membership regularly and can't hardly wait.
To set up your own Harvest Hosts membership, visit harvesthosts.com.