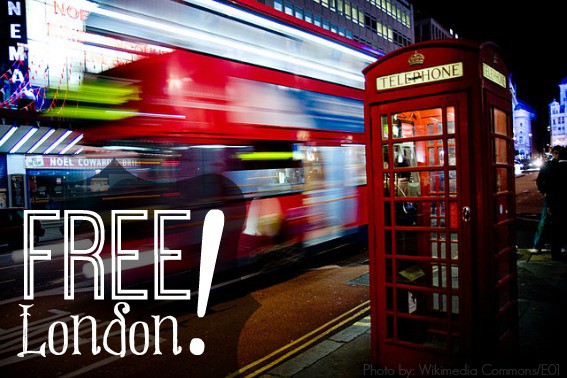 Most North Americans wouldn't consider a trip to London a "budget vacation;" lodging and airfare to Great Britain's capital city can certainly eat up a significant portion of a family's vacation budget. Luckily there are plenty of bargains out there to be had, especially at London's numerous family-friendly attractions. Believe it or not, a good percentage of London's museums and attractions are actually free to visit! We at Trekaroo believe London is an ideal jumping off point for families looking to ease their way into the wonderful world of European travel, so start watching for airfare bargains and begin planning your trip across the pond. Here are 20 free things to do in London with kids
---
---
20 Free Things to Do in London with Kids
Free London: History Museums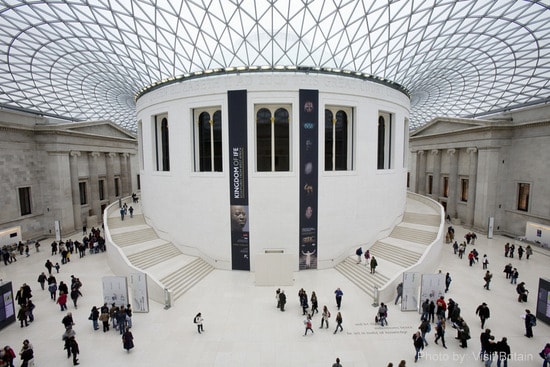 British Museum: This is one of the world's premier museums, housing a large Egyptian mummy collection which kids find irresistible, as well as the famed Rosetta Stone and countless other priceless treasures. The museum offers a children's audio tour and various programs directed towards families. Free for all ages.
Geffrye Museum: Surprisingly kid-friendly, this museum allows families to essentially time travel through the history of the English interior. There are crafts and activities for kids on the first Saturday of the month, as well as several family days throughout the summer. The museum is free but there is a charge for adults to enter the restored almshouse (kids under 16 are still free).
Museum of London: This, the world's largest urban history museum, takes families through the history of London, from prehistoric times to Roman rule to the 21st Century. Kids will love the prehistoric animals, stepping inside a life-sized Saxon home, checking out toys in the Victorian storefront, and trying on fire fighting helmets just as those used to fight the Great London Fire. Free for all ages.
Natural History Museum: Natural history museums seem to grab the attention of everyone who visits them and London's is no exception. Dinosaurs are always popular, as is the ascent through the center of Earth through a special escalator. The Darwin Centre shouldn't be missed with a hands-on science lab for 7-14 year olds. Special behind-the-scenes tours can be booked ahead of time and are free of charge, as is admission to all.
Imperial War Museum London: Guns, planes, and tanks fill the main galleries of this museums which focuses on conflicts involving Britain and the Commonwealth. The exhibition, "A Family in Wartime," is of special interest, telling the story of how everyday life changed for families during World War II. The powerful Holocaust Exhibition is recommended for teens and older. Free admission for all ages.
Family Friendly Hotels nearby, book your stay!
Free London: Boats, Trains, Planes, and Automobiles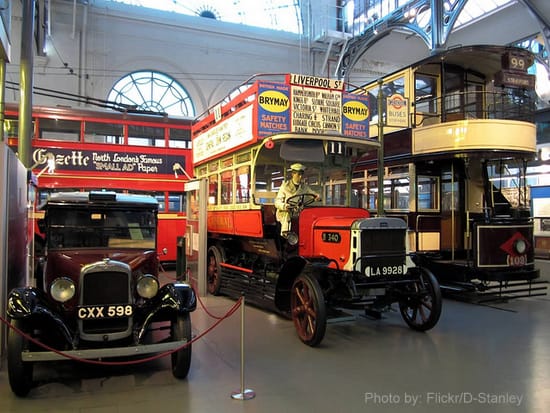 London Transport Museum: Located in popular Covent Garden, this museum is free (and very popular) for children under 17. There are more than 80 vehicles inside, including the famed red London bus and the first Underground train, as well as plenty of exhibits and an interactive area for the kids to play on.
HMS Belfast: This ship, Europe's largest preserved World War II warship, has nine decks to explore, a free audio tour, and plenty of hands-on activities to keep kids engaged. Free for children under 16.
Museum of London Docklands: This is a much-loved museum on the history of the River Thames which includes exhibits on pirates, a World War II bomb shelter, exploring Sailortown, and all the hands-on fun to be found at the Mudlarks children's gallery. Free for all ages.
National Maritime Museum: This museum is dedicated to British maritime history and engages children with activities such as loading a cargo ship, firing a canon, and steering a ship away from pirates and into port at the Children's Gallery. Admission is free for all ages.
Family Friendly Hotels nearby, book your stay!
Free London: Kid-Friendly Learning & Science Museums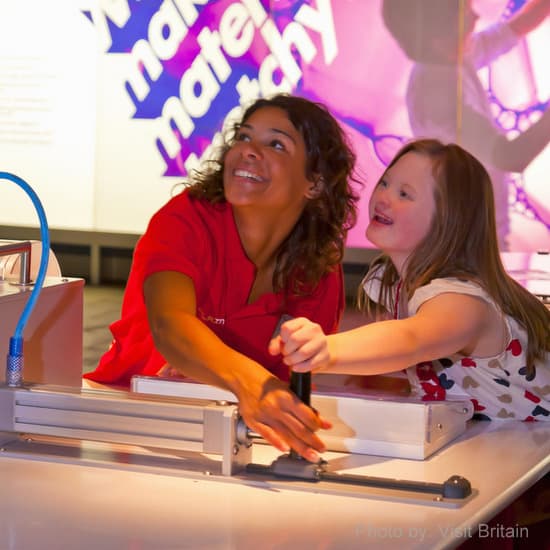 Horniman Museum: Considered by many to be the most kid-friendly museum in all of London, families will fall in love with several interactive exhibits, including the Hands on Base Gallery where thousands of objects such as masks, instruments, and endangered animals are available to touch, play, wear, and discover. The grounds are also beautiful and ripe for exploration, including the animal walk which is home to all sorts of domesticated animals. Free for all ages.
Bank of England Museum: Teach your kids the value of money and have fun at the same time. This museum offers several exciting activities for kids while telling the story of the Bank of England which was founded in 1694. Admission is free and includes an activity sheet.
Victoria and Albert Museum: This museum has galleries and exhibits dedicated to fashion, jewelry, and furniture, both ancient and modern. Be sure to pick up a free kids' activity backpack containing puzzles, stories, and games geared to help explore the museum. Free admission for all ages.
Victoria and Albert Museum of Childhood: This museum in the East End features a collection of childhood objects and toys from the 16th Century to present day, allowing kids to get an idea of how play and learning have changed through the generations. Activity stations are filled with things to enjoy like LEGOs, board games, a sandpit, crafts, and even rocking horses.
Science Museum: Dozens of exhibits keep brains of both the young and old engaged at London's science museum, which is also home to some iconic items such as Watson and Crick's DNA double helix model, the first jet engine, and Puffing Billy, the oldest surviving steam locomotive. Admission is free for all ages.
---
---
Free London: Cultural & Outdoor Activities
Hamleys: Regent Street in Central London is the place to go to see all of the city's most famous shops and no kid should leave London without stepping foot inside six floor, Hamley's, one of the world's oldest and largest toy stores. While entry is free, I can't guarantee you will get out of there without purchasing a souvenir or two!
Buckingham Palace changing of the guard: While entry into the palace is not free, watching the changing of the guard, the true highlight for any kid visiting the royal residence, is absolutely free! It typically takes place at 11:30am, every other day. Check the palace website for up to date information. Arrive 30 minutes early to secure primo viewing.
St. James's Park: After watching the changing of the guard, head across the street to St. James's Park for a picnic and time to get the wiggles out. Head towards the central lake for the pelican feeding which takes place around 2:30pm daily. Be sure to snap a picture perfect shot of Buckingham Palace from the bridge over the lake.
Kensington Gardens and Hyde Park: Separated by the Serpentine, London's oldest boating lake, these two green areas are ideal for families, both in location and activities. Kensington Gardens is home to a famous statue of Peter Pan as well as the Princess of Wale Memorial Playground which features a massive wooden pirate ship. Hyde Park is a great place for picnics, peddle boating, playing football, or strolling the meandering pathways.
Regent's Park: This park is more than just the home of the London Zoo. It is also plays host to various festivals, has enchanting rose gardens, a boating lake, and several playgrounds, including a timber treehouse area at Hanover Gate.
Visit a city farm: London has many city farms including Hackney City Farm which is known for its award-winning cafe and cute farm animals, Vauxhall City Farm which has donkey rides and milking demonstrations, and Mudchute Park and Farm which is the largest urban farm in the London area and has a tea shop, horseback riding, and farm animals.
Family Friendly Hotels nearby, book your stay!
Still want more free things to do in London? The British Library (the world's largest!), Royal Airforce Museum, National Gallery, and Wellcome Collection- featuring strange collection of unusual items related to medical history such as shrunken heads and ancient remedies- are all free to visit.