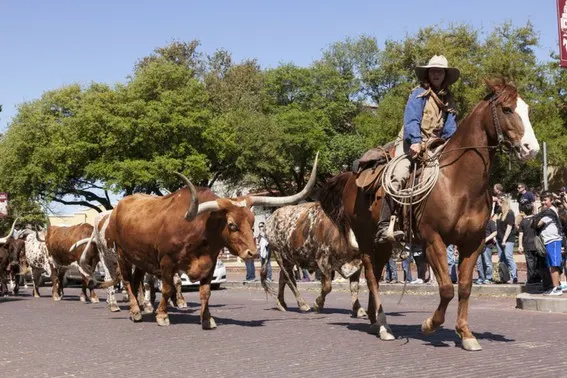 Fort Worth, Texas was once the end of the line for many of the great open-range cattle drives of the late 1800s. While the city holds tight to its cowboy history by offering a daily drive and a rodeo every weekend, it has also revitalized its downtown foodie scene and developed a visit-worthy cultural district. Pick a weekend and immerse yourself in some uniquely Texan history, culture, and food while traveling in Fort Worth with kids.
Featured image by: Bigstock/p.lange
What to Do in Fort Worth with Kids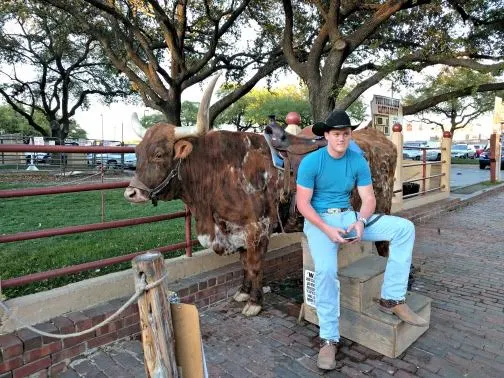 The Stockyards National Historic District will certainly put you in a cowboy way on your first visit to Fort Worth. Plan on catching the cattle drive at 4pm and Pawnee Bill's Wild West Show either just before or just after. If that isn't enough cowboy action for you, get tickets to the Stockyards Championship Rodeo later that night. While waiting for the rodeo to begin you can shop for your next cowboy hat, walk through the Texas Rodeo Cowboy Hall of Fame, watch the kids go through the Cowtown Cattlepen Maze, get a Wild West family photo and, of course, chow down on some good ole' Texas BBQ. If you have an avid train lover in the family, take an hour long ride on the Grapevine Vintage Railroad's "Stockyards Trinity River Ride." The whole area is a pedestrian friendly place where your family can simply stroll and see where the lasso pulls you. There is definitely an element of "touristy" kitsch at The Stockyards, but don't tell any of the cowboys you see that!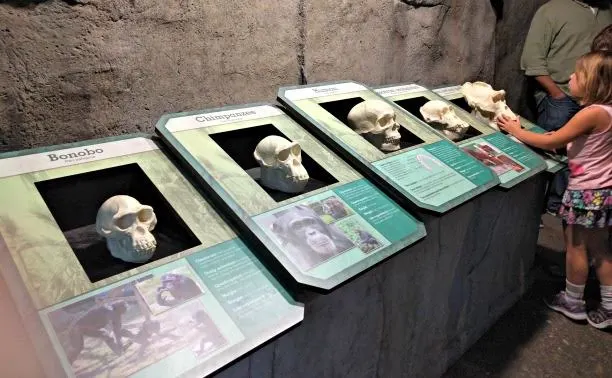 The Cultural District is easy to navigate and well worth a visit. It is home to six museums that are all within a 10-minute walk from each other. Pick your passion – unique art exhibits, history lessons, and hands-on science demonstrations await. The Kimball Art Museum and the Museum of Science and History are local family favorites. At the Kimball Art Museum, kids younger than 5 can create their own artwork anytime and kids ages 5-12 can attend a hands-on art program on select Saturdays. Listen to a family audio tour to see the highlights with kid-appeal and pick up picture cards of special works in the museum to examine details, read fun facts, or maybe go on a scavenger hunt – get creative! Permanent exhibits at the Fort Worth Science and History Museum include the Cattle Raisers Museum and DinoLab/Dinodig (Texas dinosaur fossils). Schedule time for a show at the Imax and/or the planetarium during your visit.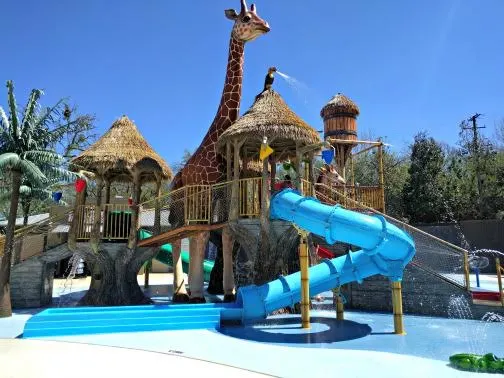 If your family is like mine and simply can't pass up a good zoo, then put the Fort Worth Zoo on your weekend agenda. During the warmer months, make sure your little ones bring bathing suits for the brand new splash pad inside the zoo.
Where to Stay in Fort Worth with Kids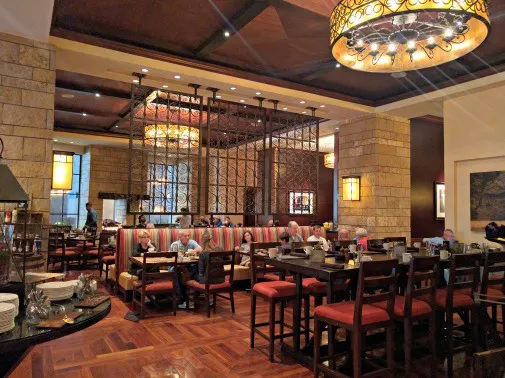 We stayed at the Omni Fort Worth and loved the perfect location, kid-friendly pool, and the cozy yet upscale feel of the lobby and restaurants. The hotel is downtown, within walking distance to lots of restaurants, but also directly across the street from the Fort Worth Water Gardens, which was a surprisingly fun place to explore. If you want to be able to walk out the door into the Stockyards, consider staying at The Stockyards Hotel, a historic hotel that wears its Old West heritage loud and proud.
Where to Eat in Fort Worth with Kids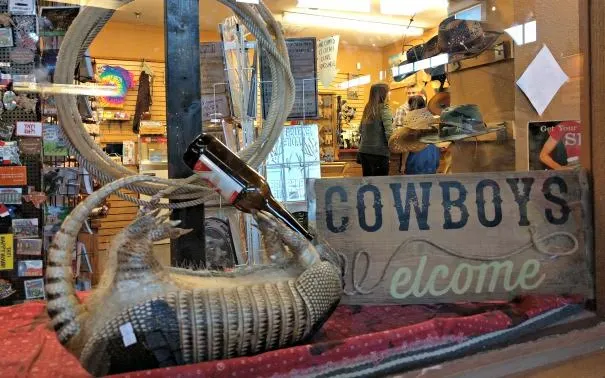 Riscky's BBQ in The Stockyards District is easy, fun, and delicious, so that is a good choice when you are in The Stockyards. Just outside the Stockyards is Joe T. Garcia's, famous for its simple, family-style Mexican food served outside in a beautiful patio garden. Take a break from all the museum tours and try Taco Heads right next to the Science and History Museum. It is a tiny little place serving excellent tacos made by a well-known local taco truck queen. After a day at the zoo, pop over to The Woodshed Smokehouse for a family-friendly view of the Trinity River and enjoy traditional BBQ plates as well as more adventurous dishes they like to call "new Q." If you want to venture out to some neighborhood restaurants, head to Magnolia Avenue (between 8th avenue and South Main St.) in an area called Near Southside. This is a lively and hip "restaurant row" where you can pick a place that speaks to you – perhaps updated American classics at Bentley's followed up with ice cream at Melt Ice Cream. Magnolia Avenue is best for families used to eating alongside singles and young couples as all of these restaurants are quite trendy. Ol' South Pancake House, famous for its German pancakes, is the place to be for a delicious southern breakfast any time of the day or night.
Upcoming Events for Families
Check out these events coming soon to the Fort Worth area:
September 30th – October 16th: Casa Manana Theater presents "A Year with Frog and Toad"
November 19th: Annual Sundance Square Christmas Tree Lighting Ceremony
November 20th: XTO Energy Parade of Lights (Holiday Parade)
November 25th – December 23rd: Casa Manana Theater presents "Santa Claus A New Musical"
December 3rd: Christmas in The Stockyards featuring a full day of family-friendly Christmas events.
Disclosure: The author received discounted media rates and/or complimentary tickets at some of the referenced activities, hotels, and attractions. She was not required to state any particular view; all opinions remain her own.
Featured photo by: Bigstock/ChrisDoDutch