Sponsored by Westgate Resorts: Founded in 1982 by David A. Siegel, Westgate Resorts is one of the largest resort developers in the United States. Westgate features 27 themed destination resorts with over 10,500 luxury villas in premier locations throughout the United States, such as Orlando, Florida; Park City, Utah; Las Vegas, Nevada; Gatlinburg, Tennessee; Myrtle Beach, South Carolina; Williamsburg, Virginia; Miami, Florida; Branson, Missouri; Mesa, Arizona; and Tunica, Mississippi. For more information, visit westgatedestinations.com.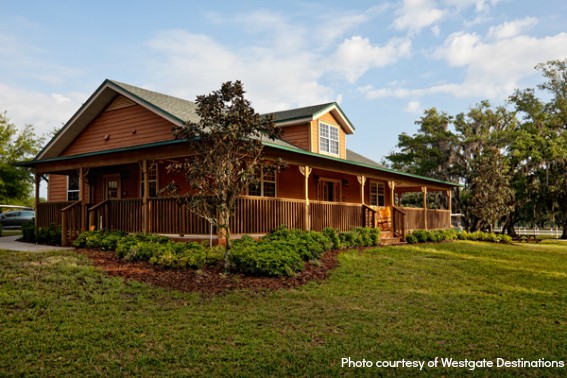 Did you know that Florida has more than 825 miles of beautiful coastal beaches to explore? And, if you are ready for adventure, the Sunshine State has such diverse ecosystems that it will allow you to snorkel with colorful sea life, take in rodeo at a Florida dude ranch as well as take a kayak, drive a boat, or fish in the 3rd largest state park in America, Everglades National Park, with alligators and snakes and turtles…oh my! Don't forget that you can get super close to outer space, too! Read on for a seven-day Florida road trip itinerary for families who are looking for sun, fun, and adventure. There is much more to Florida than just visiting our resident mouse–Mickey Mouse, that is. (Although we might just see him, too!)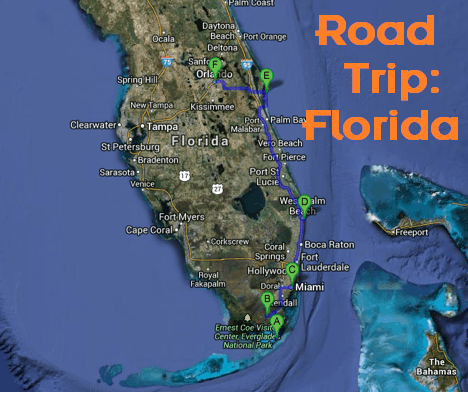 Day 1: Key Largo
Start your adventure in the Keys of Florida! Head out to Key Largo for a day of snorkeling in crystal blue waters with a myriad of sea life in the beautiful inner reefs located just off shore in the shallow waters of Pennekamp State Park. John Pennekamp Coral Reef State Park was the first undersea park created in the United States. If you are looking to snorkel, dive, or just cruise the crystal blue waters in a glass bottom boat, this is your destination! Insider tip: If you are looking to book a private boat, do so a few days in advance. Eat dinner at the landmark Bayside Grill. The all-glass panoramic view and fresh seafood are both amazing. Don't forget to order Key Lime Pie for dessert! And, this way, you won't miss the sunset, either!
Where to stay: Rest the night away at a Key Largo Resort where you have access to a beach and a tropical pool oasis for the entire family! Close at hand are a few additional attractions that your family might enjoy, if you are looking for more fun!
Day 2: Key Largo to Everglades National Park to Miami
40 miles to Everglades NP, 47 miles form Everglades to Miami
Rise and shine with a gorgeous sunrise in Key Largo and get your water shoes on for a day of adventure in Everglades National Park! You will be saying a too-soon goodbye to the Keys, but adventure awaits! This day trip will lead you to adventures such as fishing, boat tours, kayaking, or ranger guided hiking tours. Everyone from small kids to adults will enjoy this fun and educational experience in one of the most unique ecosystems on our planet. Take pictures of all the different animal road signs you spot! Once you are done with your Everglade adventure, you are headed to Miami Beach! "¡Bienvenido a Miami!"
Where to stay: Stay in a Miami hotel minutes away from children's attractions such as Jungle Island and the Seaquarium, as well as close to South Beach.
Day 3: Miami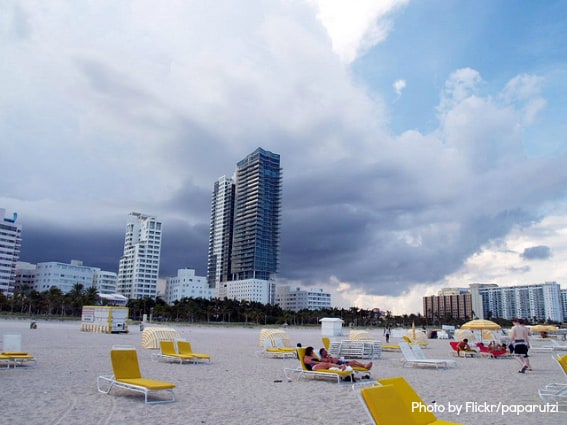 Start your adventure in the vibrant city of Miami Beach in the gorgeous Art Deco District, which contains the world's largest collection of Art Deco architecture (800+ buildings). Stay right in South Beach at the Westgate South Beach, and take an afternoon to explore Jungle Island or the Miami Seaquarium with the kids if you didn't get to these attractions yesterday. Enjoy dinner outdoors at Serendipity 3 (a spin-off to the Manhattan café) at Lincoln Road Mall, where the outdoor promenade is the perfect place to sit, relax, and people-watch. It's very family-friendly, and be sure to order the frozen hot chocolate for dessert!
Day 4: Miami to Palm Beach
71 miles
Wake up and drive over to South Beach for the morning. Take a stroll on the iconic A1A "Beachfront Avenue"! Ocean Drive is picturesque in the morning sunlight. You have a short drive today, so take in a beautiful Florida morning at Lummus Park and don't forget your camera! Grab a bite to eat one of the many boutique hotels or B&B's and enjoy their outdoor restaurants on Ocean Drive. People-watch as you listen to the sound of the ocean and the Spanish music playing in the background. Once you arrive in Palm Beach, check out the Palm Beach Zoo or the Lion County Safari. And, a super cool nighttime activity is the Full Moon Paddle Tour at Jupiter Outdoor Center. This after-dark activity for families is a one to be remembered.
Where to stay: You can't go wrong at a Palm Beach hotel for families.
Day 5: Palm Beach to Cape Canaveral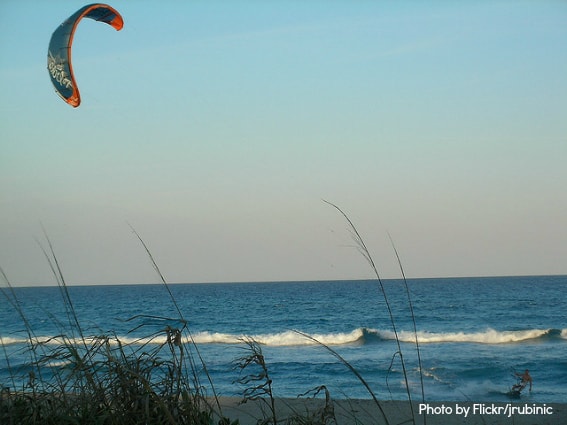 141 miles
Drive north on I-95 to Cape Canaveral to end up in outer space for the day. You will want to make the most of being this close to outer space by exploring Kennedy Space Center. NASA's launch headquarters is the only place on Earth where you can tour launch areas, meet a veteran astronaut, see giant rockets, or train in spaceflight simulators!
Special Event Summer 2013: Opening June 29, 2013, at Kennedy Space Center Visitor Complex, Space Shuttle Atlantis is the new $100 million home of the priceless, historic spacecraft that tells the incredible story of NASA's 30-year Space Shuttle Program. The 90,000 square-foot Atlantis attraction is the marquee element of the Visitor Complex's 10-year master plan. Purchase tickets early!
Where to stay: Cocoa Beach is a short drive from Cape Canaveral, and offers beachside accommodations!
Day 6-8: Cape Canaveral to Orlando and Central Florida:
55 miles
One of the most wonderful things about Florida is that it is at most 160 miles wide. That means it doesn't take too long to get from one place to another. As you look at the map and plan your final destination, you will notice that there can be multiple endings to this road trip! Spend your last few days in Central Florida.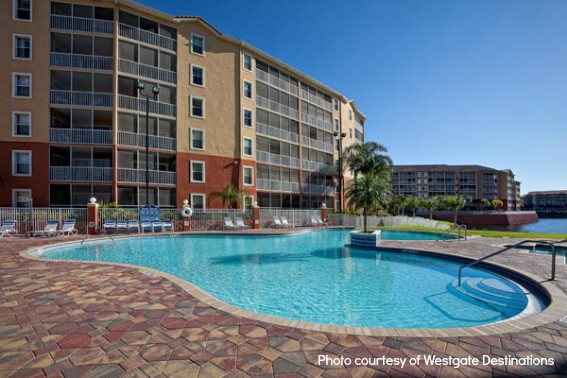 Option 1: Walt Disney World Orlando
If you have kids and they ultimately associate Florida with Disney, then it might be a great way to end the vacation on a high note with a trip to Walt Disney World! Stay on-site, or at the Westgate Town Center to avoid crowds, enjoy more space, and see more of Orlando than just the Disney experience.
Option 2: Central Florida dude ranch-style
Did your spouse really want to hit Montana instead of Florida? Then a trip to the Westgate River Ranch (Central Florida) will have them thinking they were out west. Known as the cowboy theme park, this unique Florida dude ranch experience will have you riding horses, watching rodeos, and living the old Florida days when Florida was home to cowboys and cattle ranchers. With 1,700 acres of beautiful land in Central Florida, there is no shortage of activities for every family member. Enjoy horseback riding, golf, or even visit a petting farm.
Check back this week for these fabulous road trip giveaway, tips & inspiration:
Comments
comments