Nestled in the Tennessee Mountains, Chattanooga is a city that was made for families. From breathtaking Ruby Falls to the world-class Tennessee Aquarium, everybody will find something to love in Chattanooga! Here are our favorite things to do in Chattanooga with kids.
Explore more of the state! Here are our favorite things to do in Tennessee with kids.
Things to do in Chattanooga with Kids
1. Tennessee Aquarium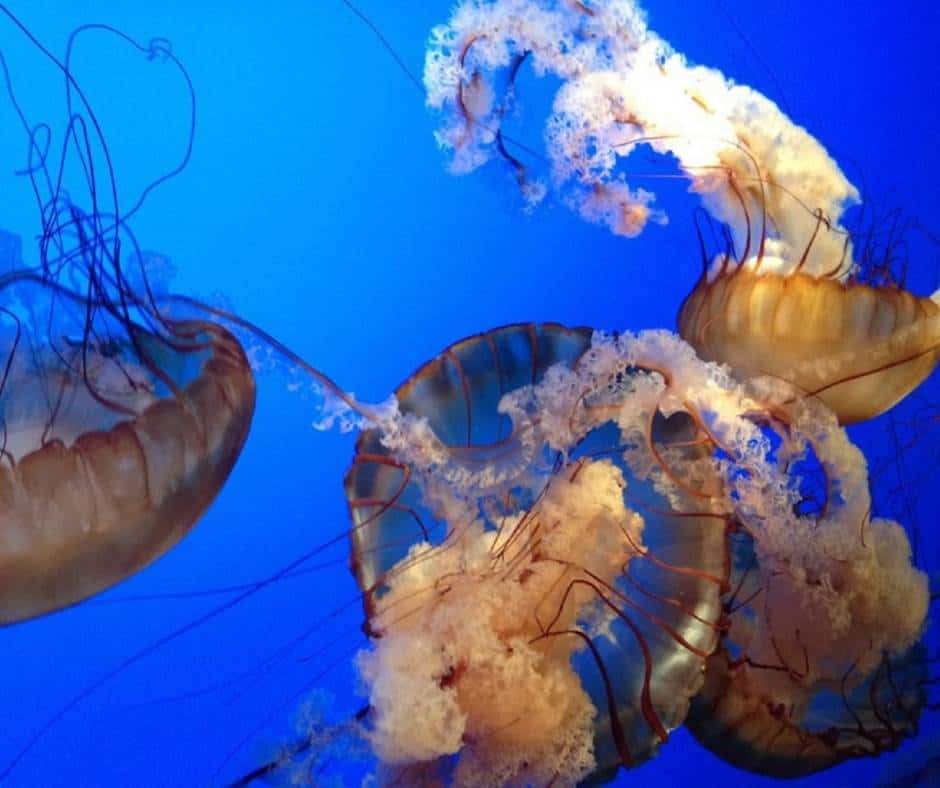 Located directly on the Tennessee River, the Tennessee Aquarium is home to over 320 different species of freshwater fish along with penguins, sharks, alligators, river otters, and tons more. Kids will love the stingray touch tank with more than 100 feet of shoreline where they can interact with and pet several different species.
The butterfly garden is a hit with kids and adults. Enter this enchanting atrium full of butterflies from all over the world. If you are quiet and still enough you may even get to hold one!
Other must see exhibits include Penguins Rock, Jellies: Living Art, River Giants, and Tropical Cove, just to name a few. The IMAX Theater always has something special playing and is well worth he additional cost.
In the River Journey building, families love watching the delicate seaweed dragons and seahorses drift about. There are floor-to-ceiling glass walls on two sides, making it possible to see the Tennessee River, boats, bridges, and beyond.
The campus surrounding the Aquarium buildings is full of fun for kids. There is a "stream" running through the grounds that seemingly breaks the concrete. Kids can get their feet wet here and splash around a bit. There are also large art sculptures, ramps and stairs, and other ways to explore.
2. Ruby Falls Cave Tour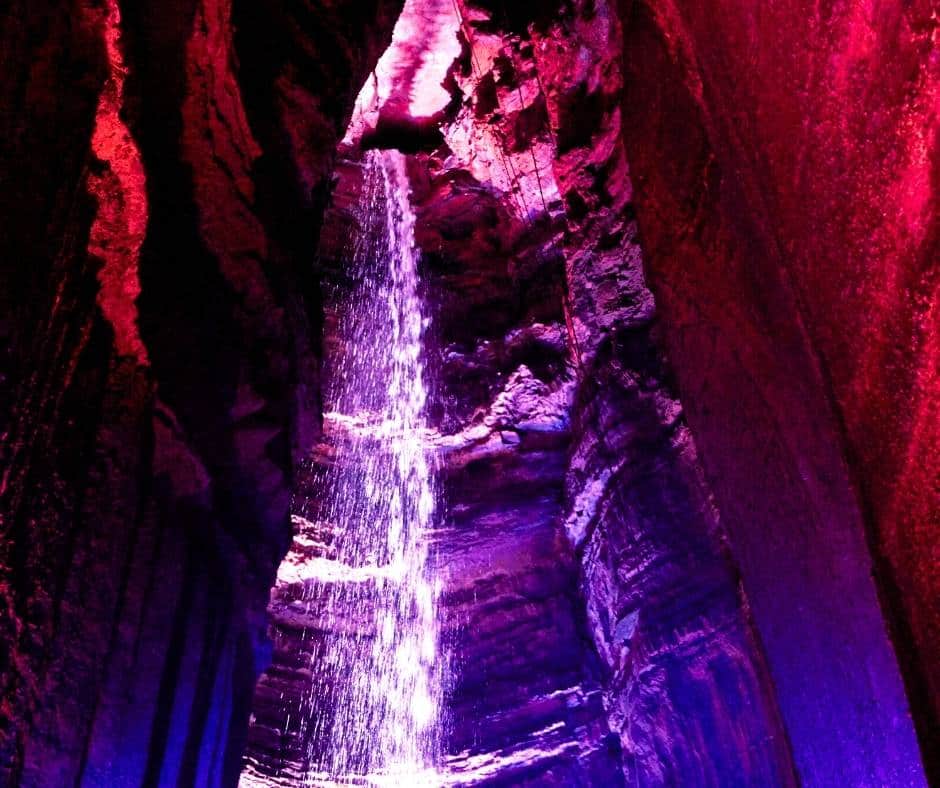 One of Chattanooga's most popular attractions for the last 80 years, Ruby Falls is a thundering 145-foot waterfall located inside Lookout Mountain.
For generations, visitors have been left in awe of the beauty that exists 1,000 feet underground. Embark on the 60-minute cave tour to learn the history of the cave and Ruby Falls. Follow in the footsteps of the men who discovered the cave in 1928 and end up at the 145 foot underground waterfall that is sure impress the entire family.
3. Tennessee Valley Railway Museum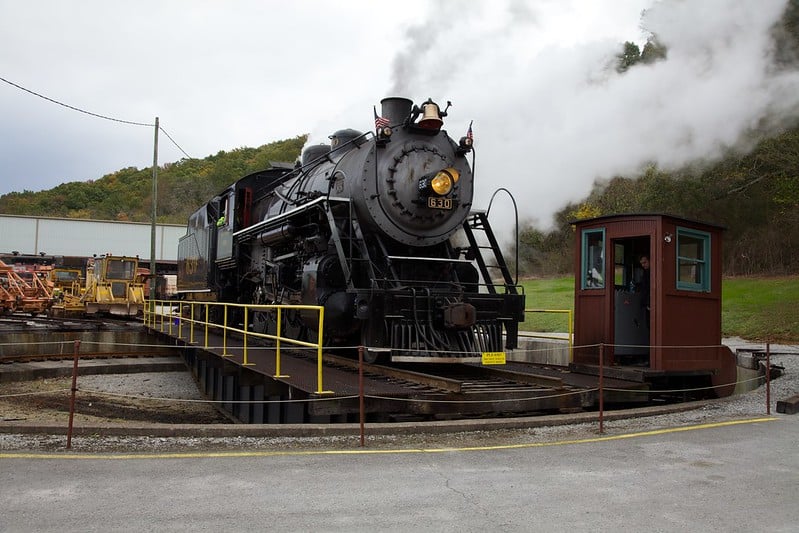 If you have a train lover in your family, the Tennessee Valley Railway is a "must visit". There are several train cars parked in the rail yard to look at and touch as well historical photos and memorabilia inside the station.
The real highlight though is going for a train ride! Choose from several different trains and routes for your historical journey. Tennessee Valley Railway excursions range in time from 55 minutes to 8 hours and are all packed full of fun, adventure, and history!
Families especially love the Day Out with Thomas the Train rides and the special North Pole Christmas Train rides during the holiday season.
4. High Point Climbing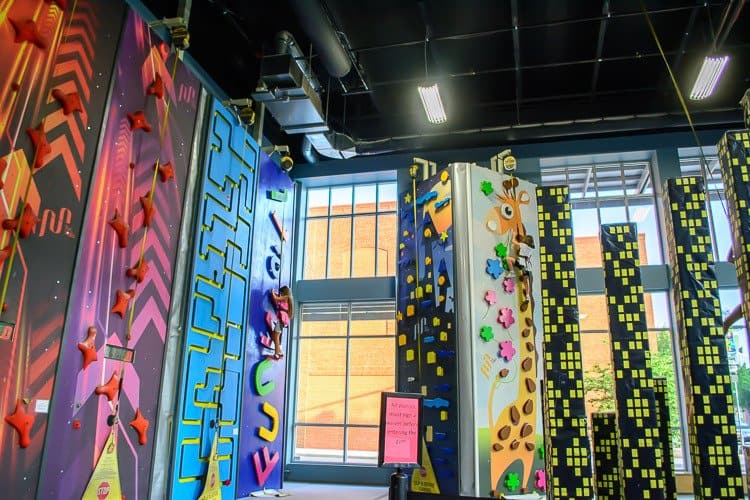 You will not find a more exciting place to bring your family in Chattanooga than High Point Climbing. One of Chattanooga's best kept secrets, High Point Climbing has over 30,000 square feet of unique indoor and outdoor climbing experiences.
Adults will love the speed climbing walls, free climb, and the outdoor wall while kids will enjoy scaling dinosaur bones, brick walls, and jumping off 20 foot buildings in the kids zone. Your family can purchase a day pass or join one of the classes or camps to better hone your skills.
5. Creative Discovery Museum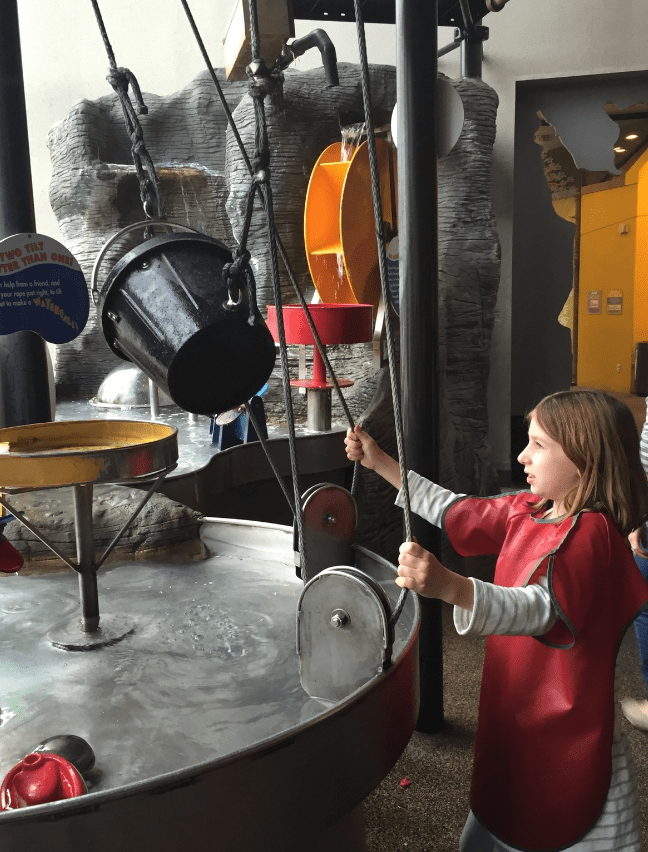 Make learning come alive with the interactive and entertaining Creative Discovery Museum. One of our favorite children's museums in the country, The Creative Discovery Museum allows kids to fully immerse themselves in art, history, science, and more.
The exhibits on the first floor are divided into sections for art/theater (including an art lab and auditorium), music, archaeology/outdoor science, science/technology with a workshop, and a couple of smaller areas for the littlest children to play.The second floor is home to traveling exhibits which rotate through the museums across the country.
There's also an exhibit about bees, a cooking demo room, a reading room, an outdoor play area, and a tower that involves a lot of stairs to climb! On top of it all, there are always activities going on in the main lobby area, and a water play room with a playground.
6. Incline Railway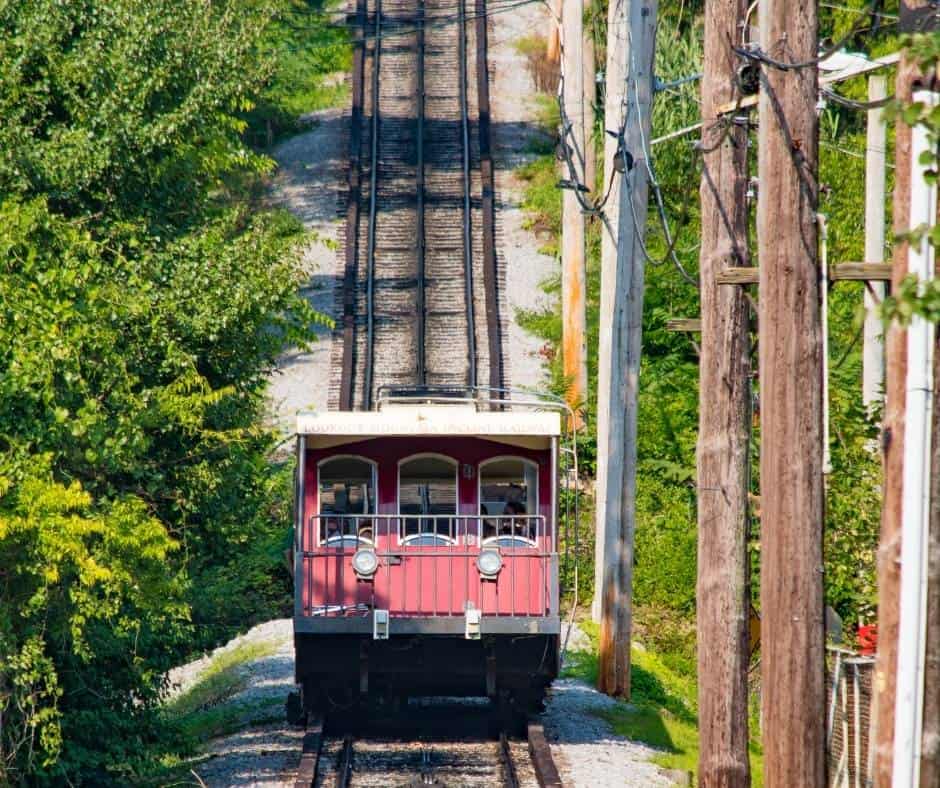 Bring your nerves of steel for this one-mile journey to the top of Lookout Mountain at a 70% incline. This turn-of-the-century railway takes riders on a beautiful ride to the top of Lookout Mountain.
Once at the top, explore Point Park which was the site of the pivotal Civil War conflict "Battle above the clouds" in 1863. This is one of those things to do in Chattanooga with kids that you have to do at least once; it is an incredible experience!
Ride the Incline Railway back down and reward yourself for your bravery with some ice cream from Mr. T's Pizza and Ice Cream or a scrumptious meal from 1885 Grill. This is one of those things to do in Chattanooga with kids that you have to do at least once; it is an incredible experience!
7. Coolidge Park Antique Carousel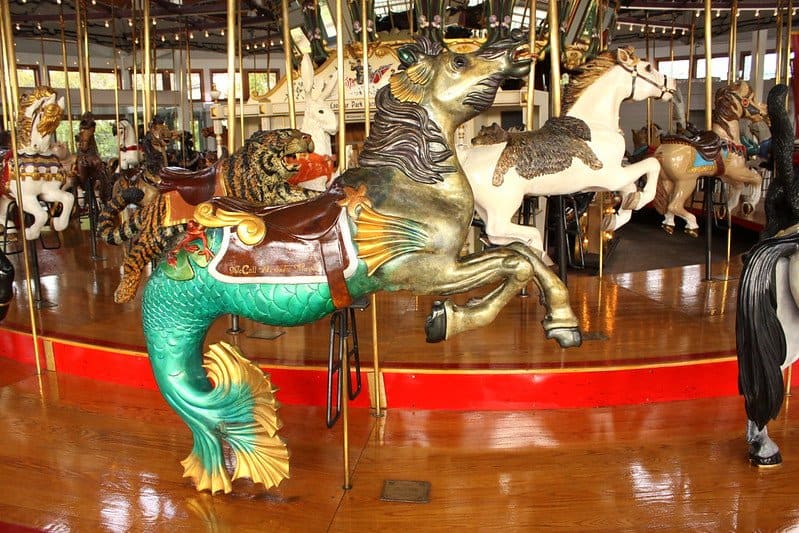 Located across the Tennessee River in the heart of Coolidge Park, the whimsical Coolidge Park Antique Carousel was built in 1895 and features gorgeous hand carved animals, a calliope organ, and ornate benches. Kids and adults of all ages will enjoy taking a relaxing ride on this beautiful antique.
You also won't want to miss the interactive play fountain. If you are lucky, there will be special events happening in the park such as festivals, concerts, and movies in park happening as well.
After your visit to the park, walk across the parking lot and head to Clumpie's for some unbelievably yummy ice cream.
8. Rock City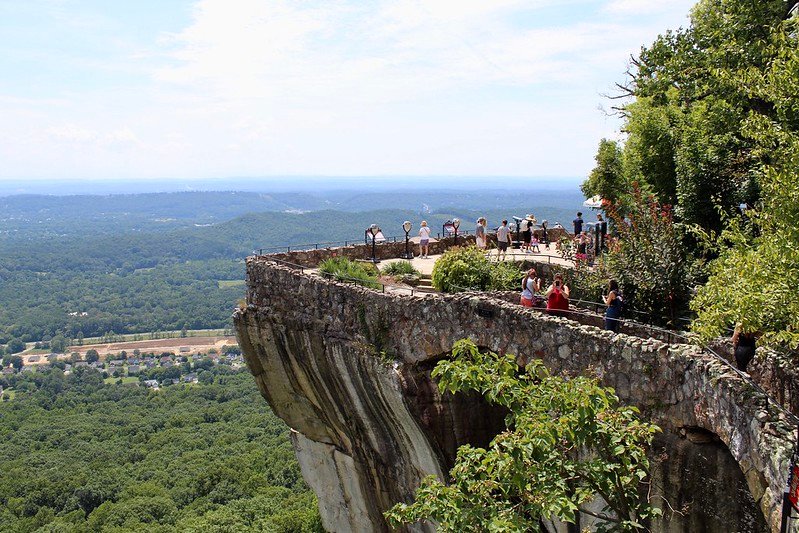 "See Rock City" has become an iconic road trip slogan and Rock City is one of the most legendary things to do in Chattanooga with kids. Journey to the top of Lookout Mountain and meander along woodland paths and through the gardens to see over 400 species of plants, flowers, and shrubs.
On a clear day you can see seven states at the same time. Explore the ancient rock formations and end up at the enchanting Fairyland Caverns. This is an experience like no other and every traveler needs to "See Rock City" at least once in their lifetime.
9. Southern Belle Riverboat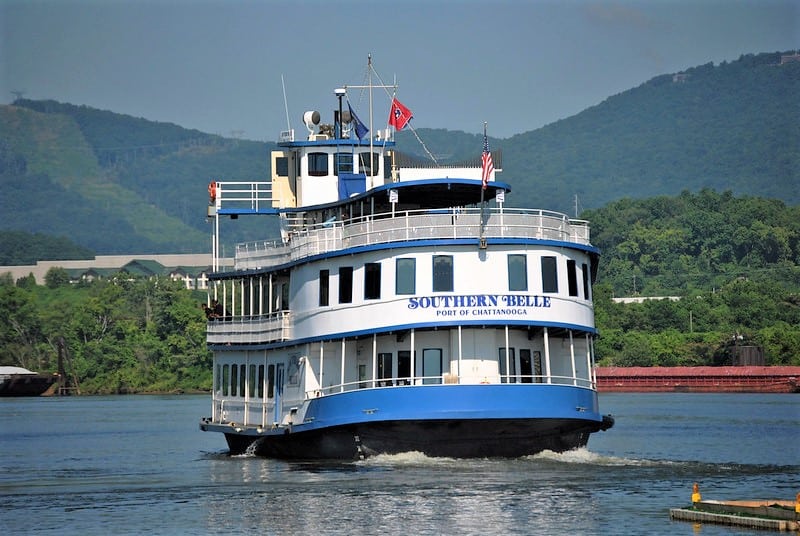 The Tennessee River is such an important part of Chattanooga's identity so why not see Chattanooga from the river. The Southern Belle Riverboat offers a wide variety of boat tours including dinner cruises, sunset cruises, and sightseeing cruises. There is even a cruise that take you through the Chickamauga Lock System.
If you are visiting in the autumn, the fall foliage sightseeing cruise is a stunner.
10. Raccoon Mountain Caverns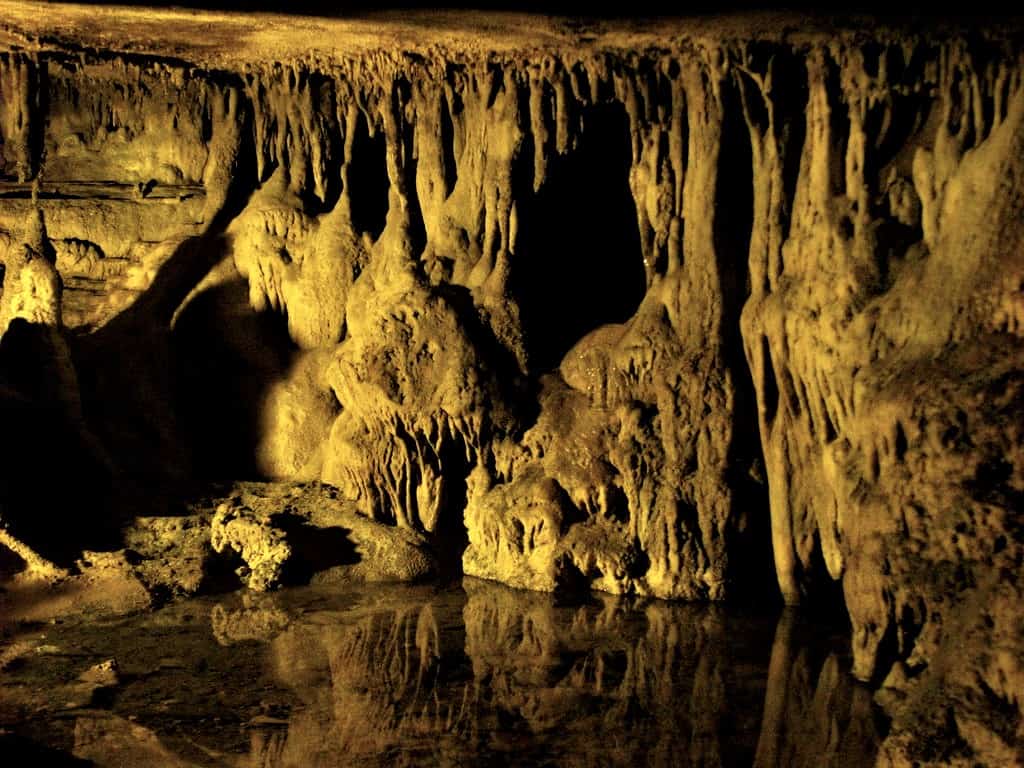 Raccoon Mountain Caverns is a fun place for families with children ages three and up to explore. The 50-minute Crystal Palace Tour is a guided tour through the first quarter mile of the cavern's five miles of passageways. Guides explain how the cave was formed, the history of the cave and point out various cave formations. Keep your eyes out for cave salamanders and bats!
If you have kids who are looking for more adventure, definitely check out the Wild Cave Expedition tours. Children as young as six can participate in these tours where you get down and dirty and you crawl, climb, and squeeze your way through the undeveloped portions of the cave. There are three different options available that are two to four hours in length.
If you have rock hounds in your family they will definitely want to purchase panning bag from the gift shop and it out to the gem panning tables. The bags are pre-loaded and guaranteed to contain a variety of semi-precious stones, arrowheads and/or fossils so everyone goes home happy.
Raccoon Mountain is also home to RV, tent sites and cabins.
Where to Stay in Chattanooga with Kids
SpringHill Suites Chattanooga Downtown/Cameron Harbor is an affordable hotel located along the Tennessee River is a great place to stay with family when visiting Chattanooga. They offer roomy suites with one king or two queen beds and each suite includes a pull out sofa, microwave, and mini fridge. Complimentary breakfast, clean, modern rooms, and proximity to downtown Chattanooga make this hotel an excellent choice.
If you want an experience your train-loving family members will never forget, stay at the Chattanooga Choo Choo. The Choo Choo hotel is an old train station they have converted into a hotel. You can stay in a regular room or even an actual train car. They have restaurants, shopping, museums, pools, and much more right inside your hotel. Plus there is a bus stop right the hotel that takes you downtown.
Where to Eat in Chattanooga with Kids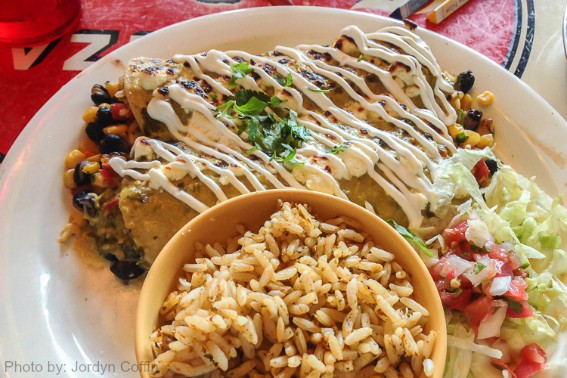 Chattanooga has so many family-friendly restaurants it can be hard to choose a great place for breakfast, lunch, or dinner. Here are my favorite Chattanooga restaurants for food and atmosphere.
Chee-Burger, Chee-Burger – Usually I don't like to eat at chain restaurants when I'm traveling, but I always make an exception with Chee-Burger, Chee-Burger. The diner atmosphere and to-die-for milkshakes make this restaurant a must do for lunch when we visit Chattanooga.
Bluegrass Grill – For breakfast there is no better place in Chattanooga than the Bluegrass Grill. All they do is breakfast and boy do they do it right! Our family favorites include the cheesy grits (a must try!), jalapeno bacon, and Joan Marie's special omelet.
1885 Grill – This is a the perfect restaurant to visit right after a trip on the Incline Railway. The uber family-friendly and relaxed atmosphere of the 1885 Grill makes this a great dining experience.
The kids love watching the chefs work through the kitchen viewing window. Fresh and local ingredients make their food superior to most restaurants in the area. While you are there you have to try the rosemary fries! Delicious doesn't even begin to describe them!
Taco Mamasita – This is not your typical Mexican food! Delicious tacos are served up in a new and funky way at Taco Mamasita. You have to try the Sloppy Jose tacos and the California Club taco while you are there.
Find things to do with kids near you!
From coast to coast, we're determining the Top 10 Things to do with Kids Across America in each state and dozens of cities in our great nation.
Disclosure: A stay was provided by SpringHill Suites for the purpose of a review. All opinions are the author's own.