For those times when our wanderlust to explore the world gets curbed, virtual field trips are a wonderful way to keep fanning the flame of our natural curiosity. Fortunately, at Trekaroo, we get to meet explorers from all around the world, tour guides who are passionate about teaching kids about their little corner of the world. Whether the school year's in or out, let's explore together.
During this time while we are stuck at home to keep our communities healthy, we dedicate this brand-new series to fellow parents and teachers. The spirit of family travel is to learn together, and this is as good a time as any to do just that. So, kick back and tune in together as a family.
During Trekaroo's virtual field trips, we'll meet explorers, naturalists, and interpretative guides from around the world. They love nothing more than sharing their knowledge and passion with kids. These virtual field trips are geared towards children and teens at all grade levels.
Parents and teachers, we've also included other learning resources you can leverage into lesson plans to extend the learning further. Where appropriate, we'll also suggest activities to add hands-on learning and interactive elements.
Would you like to join our live audience for an upcoming virtual field trip? Sign up here.
Virtual Field Trips
Hanging with Humpback Whales from Alaska to Hawaii
"Alaska and Hawaii might seem like they don't have that much in common. But when it comes to our friends the humpback whales, these two amazing places are their favorite hang-out spots. Onboard an UnCruise Adventure, we are lucky enough to spend time with these giants of the sea in their summer home and their winter home, observing the mysteries of their lifecycle, feeding habits and one of the greatest migrations on the planet. In an ever increasingly globalized world, where the actions of a few can profoundly affect the many, it becomes more and more important to reevaluate the effects we have on these incredible animals. Humback whale conservation is one of the ways in which we can collaborate across geographic lines to protect our treasured wildlife and practice working together as the global citizens we are striving to become."
– Jessika Picinich, Expedition Leader, Uncruise Adventures
Plan a Wilderness Expedition with our Trekaroo Trips Partner – Uncruise Adventures
More learning resources about Humpback Whales
Peru and the Great Civilization of the Incas
"Peru has almost every scenery to explain the importance of respect and connection with the planet we live in. From glaciers, rivers, the ocean, the mountains, our forests. And I think one of the most valuable lessons with this pandemic is how the planet is taking a "vacation" from us. Another important lesson is how humanity should always work together for the greater good. This is no new "science" – this is how everything worked before when we were all an agricultural society instead of a consumer society."
– Mariana Watson, Coltur Peru
More learning resources about Peru:
Iceland: Magnificent Glaciers and Mysterious Ice Caves
Ryan Connolly from Hidden Iceland takes us on a virtual tour of glaciers in Iceland. He teaches us about the mysteries of ice caves that are formed inside of glaciers. As a trained glacier guide, he gets to explore new ice-caves every year and loves taking kids and families off the beaten path in Iceland. Did you know that most ice caves are constantly changing? Some stay around for a few hours and up to 3 months. You'll can see many of these glaciers and ice-caves on Hidden Iceland's Essential South Iceland tour.
In this virtual tour, Ryan answers these questions:
…Why are glaciers blue?
…How are ice caves formed?
…How do you explore ice caves safely?
…What are the biggest threats to glaciers?
More learning resources about Glaciers and Ice-caves
PBS Learning Media – Ice and Global Warming
Upcoming Virtual Field Trips by Trekaroo
To be part of our live audience for these virtual field trips, sign up here.
Bears
Recording with live audience – April 23, 2020, 3pm PT
"For many people, bears are a symbol of wilderness. At Uncruise Adventures, our goal is to take people out of their comfort zone and into the wild areas of Southeast Alaska. This often means that we are sharing the same beaches, waterways, and trails that are used by Coastal Alaskan Brown Bears. In order to coexist with these bears, it is essential that we learn how they use different habitats to find food, how they interact with other bears and how seasonal changes affect bear behavior. We are going to follow a female Coastal Alaskan Brown bear (Betty U. Arctos) through one year of her life. Along the way, we will find out just how important mothers are, how important salmon are, and how important Wilderness is in the lives of Coastal Alaskan Brown Bears."
– Jeremy Saenz, Expedition Leader, Uncruise Adventures
Biodiversity of the Arizona Dessert and Life in the American West
Recording May 27, 2020 – 2pm PT
Take a closer look and you'll realize that the Arizona desert is teaming with wildlife. We'll meet some of it's most fascinating critters who are easy to overlook unless you've got a trained guide with an eagle's eye. We'll meet some real cowboys and get a peek into the unique way of life we call the American Wild West by visiting the Russell True of the White Stallion Ranch.
Other Virtual Field Trips to Explore
Discovery Education – Virtual Field Trips
Meet polar bear explorers, see how copper is mined and processed. Discovery Education's virtual field trips are beautifully produced with quality video and are sometimes accompanied by lesson plans for different grade levels.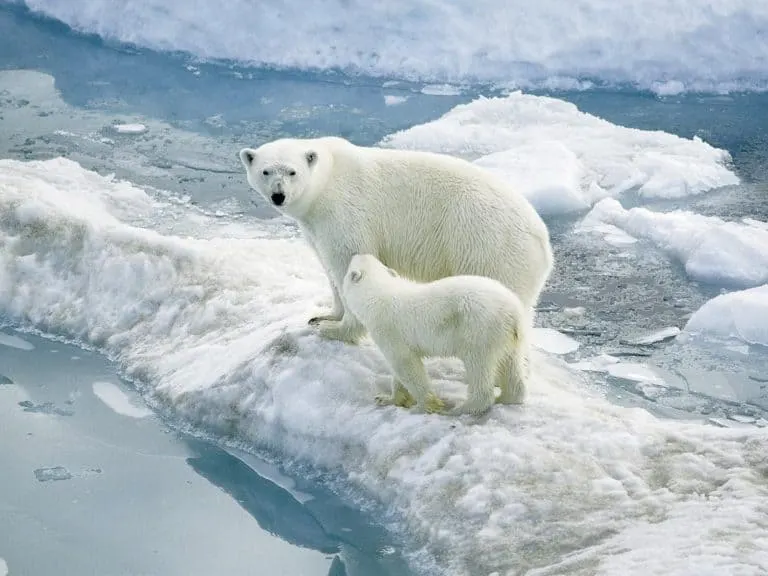 Discovery Education Tundra Connections (Polar Bears)
– Videos and Lesson Plans | Free
In this collaboration with Polar Bears International, Discovery Education offers an excellent virtual tour of the Canadian Tundra where polar bears roam. Students learn as they follow researchers around their research facilities. Activities and quizzes are also included.
Discovery Education Manufacturing Virtual Tours
– Videos | Free
In this series of video virtual tours, Discovery Education and Arconic Foundation show how robotics and digital technology are being applied in the area of manufacturing. Great for high schoolers exploring career paths and trying to figure out what they want to study in higher education.
Discovery Education Space Virtual Tours
– Videos and Lesson Plans | Free
Discovery Education teams up with Boeing to offer video tours of spacecraft and technology in this virtual field trip to historic Johnson Space Center. Lesson plans are also available to help middle and high school kids engage deeper in the world of aeronautical engineering.
Virtual Visits with Sea Life and Zoo Animals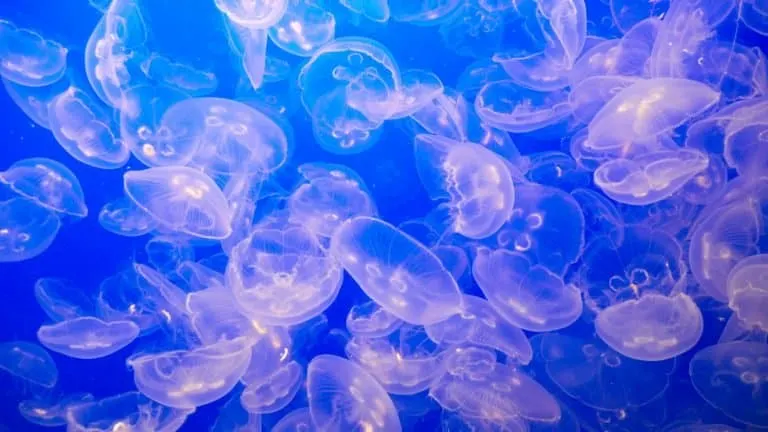 The Monterey Bay Aquarium
– Videos | Free
Check on the sea otters, penguins and jellyfish. Practice social distancing with sharks and visit the kelp forest. The Monterey Bay Aquarium has ten live cams for experiencing the experience the wonder of the ocean
The San Diego Zoo
Smithsonian National Zoo
– Videos | Free
Visit giant pandas Tian Tian and Mei Xiang via the Panda Cams at the Smithsonian National Zoo. Toggle back and forth between Panda Cam 1 and Panda Cam 2 to get the full experience.
The San Diego Zoo
– Interactive Website | Free
This site has online activities, videos, stories and facts for animal lovers. There are also eleven live cams! The newest one lets you peek in on the baboons. There's also a new baby in the ape enclosure!
Georgia Aquarium STEAM Forward Virtual Field Trips
– Videos | Free
In partnership with Georgia-Pacific, Georgia Aquarium has a video series that takes kids behind the scenes with scientist educators to explore different STEAM careers. Taking an interactive and inquisitive approach towards science exploration helping kids answer the question "Why am I learning this?"
Virtual Museum of Art Tours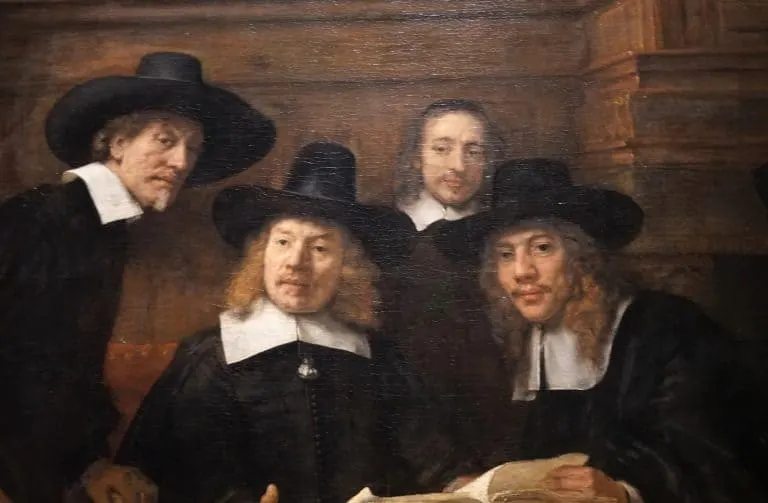 Peruse masterpieces by Rembrandt Vermeer at more at the Rijksmuseum. Take in a collection that spans fourteen centuries at the Getty. Follow that up with a look South Korea's National Museum of Modern and Contemporary Art. More than 2,000 collections offer online tours via Google Arts and Culture. There's so much fine art to see around the world without leaving your house!
Head Out on a Virtual Hike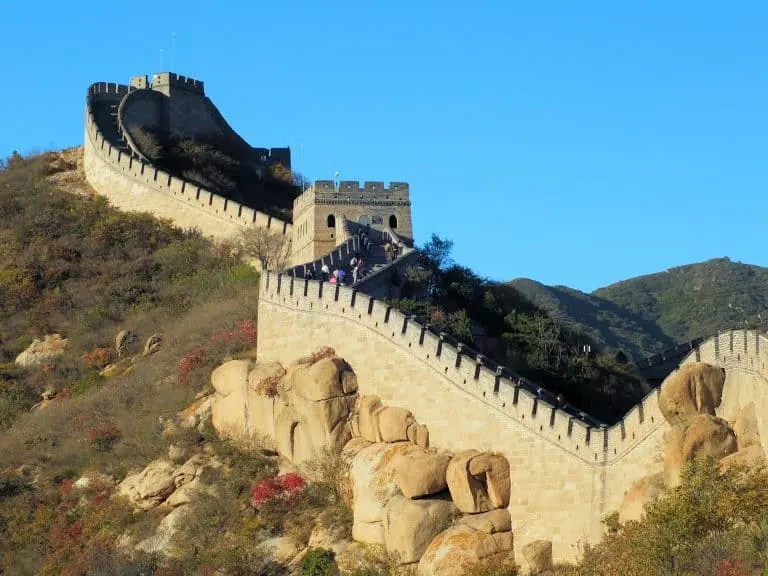 Follow park rangers on 360-degree tours of five national parks through a Google Arts & Culture special series, The Hidden Worlds of National Parks. Using Google Earth, you can check out sites like the Grand Canyon, Eiffel Tower, Coliseum in Rome or the Sydney Opera House. Other even more exotic places include a pilgrimage to Mecca and a trip through thirty historic landmarks declared as World Heritage sites by UNESCO.Speaking of World Heritage sites, check out this 360-degree virtual tour of the Great Wall of China.