With school back in session, you may have found yourself wishing you'd gotten in one more getaway before jumping into the grind of schedules and homework. Does heading to Northern California for a Mendocino camping trip sound tempting? How about one where you don't have to pitch a tent or collect the firewood?
Those are only the first two good reasons to get your family to Mendocino Grove, here are five more:
Mendocino Camping at its Best
1.) Your Tent is Ready, You Just Show Up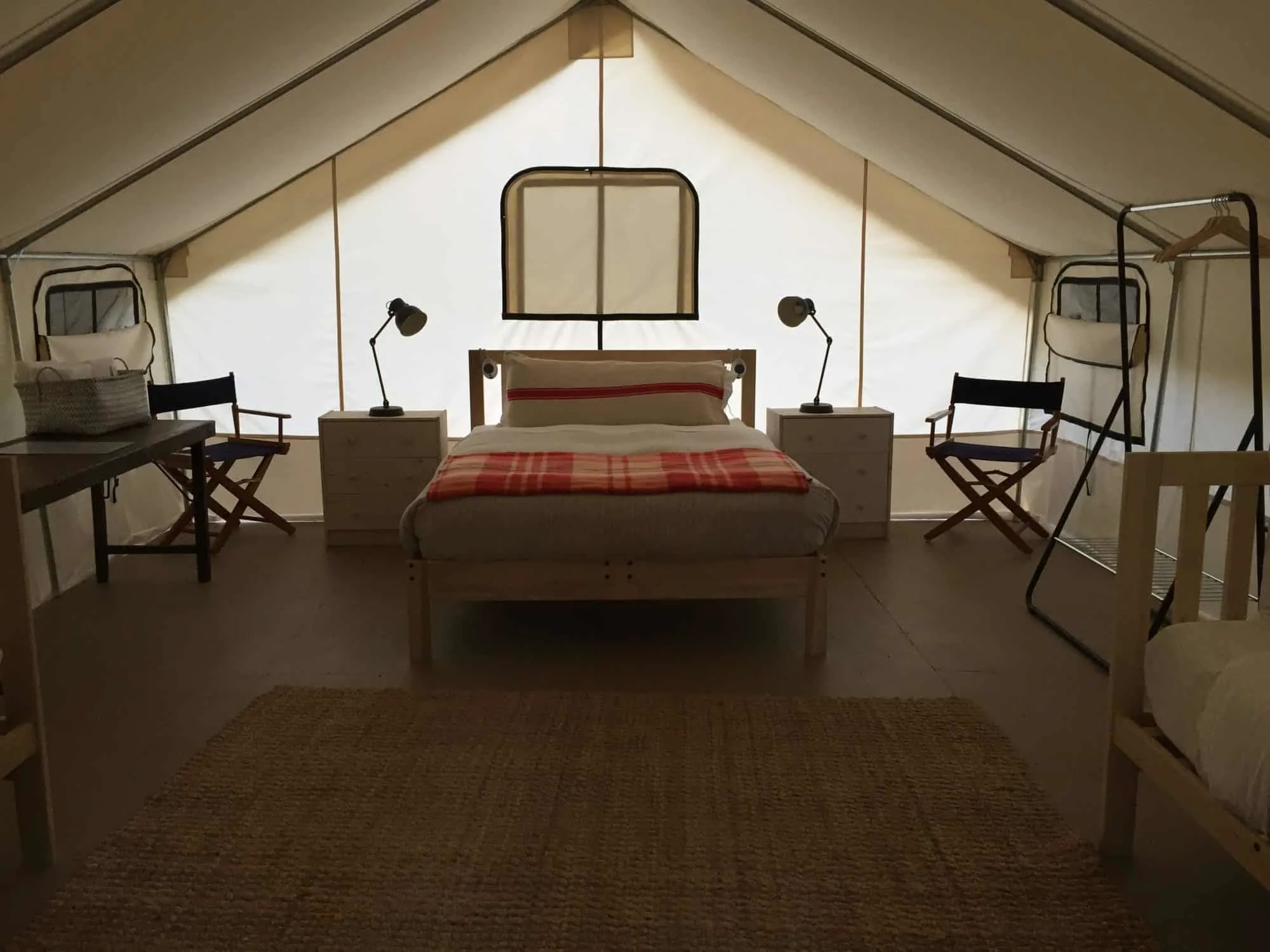 A fully furnished safari tent awaits you. I'm talking warm beds with clean sheets and fluffy comforters. The tents at Mendocino Grove vary in size allowing for different combinations of beds, including bunks for the kiddos. Let me tell you, there's nothing more comfy than being tucked into a nice warm bed as the rain falls gently on the tent, as it did during our first night. All tents also have electricity and Wi-Fi (which excited my teen), a lantern and fresh towels, as well as a pair of hot water bottles. Explaining this last item to my daughter was quite amusing
2.) Tailor Your Experience to Your Camping Style
The lack of time spent wrestling with tent poles or sleeping on the ground aren't the only things that make Mendocino Grove an attractive camping experience. You get to tailor this stay to your family's camping style. The place offers some nice add-ons and rental items for making this camping trip your own:
Friday night dinner: No one wants to cook after a long drive! Sign up for dinner and enjoy something scrumptious in the common area at the camp. We dined on Coconut Curry Chicken soup and locally made artisan bread on the night we arrived.
Camp Box: Don't feel like packing pots, pans and all of the other utensils for meal time with you? Then rent a camp box complete with all the items you'll need to set a table for your crew.
S'mores Kits: Come on, it's a camping trip, there must be s'mores!
Firewood: Delivered to your campsite complete with a fire starter kit, all you have to do is place an order and figure out how to start a campfire! It was the hardest thing I did that weekend.
Yoga Classes: Find your zen in the grove's common area, classes are held on Saturday and Sunday mornings.
Included in your stay: continental breakfast (including coffee) and hot showers
3.) Cook, Grill, Don't Cook, It's up To You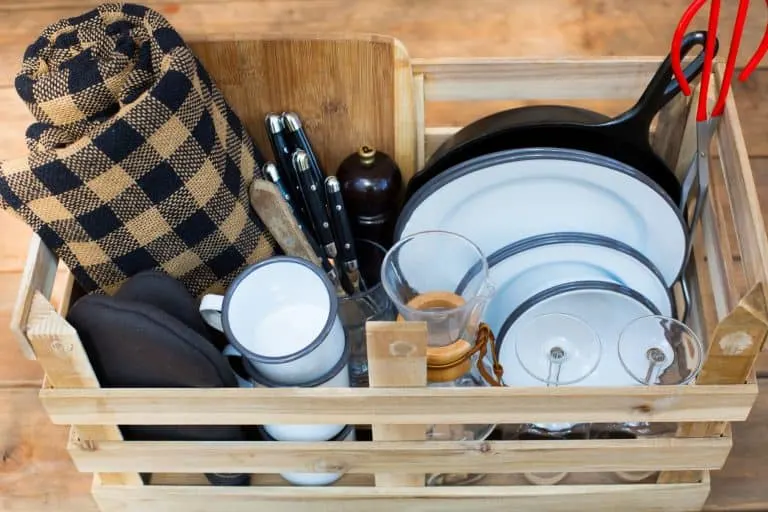 Photo by: Mendocino Grove
Wanna cook at your campsite? Be sure to pack a camp stove. Mendocino Grove has also plenty of gas grills available for use. You can also choose not cook at all, the town of Mendocino is only a 5-minute drive away and it is filled with fine places to eat!
Read more about what to do and where to eat while you are in Mendocino.
4.) Kid and Dog-Friendly Activities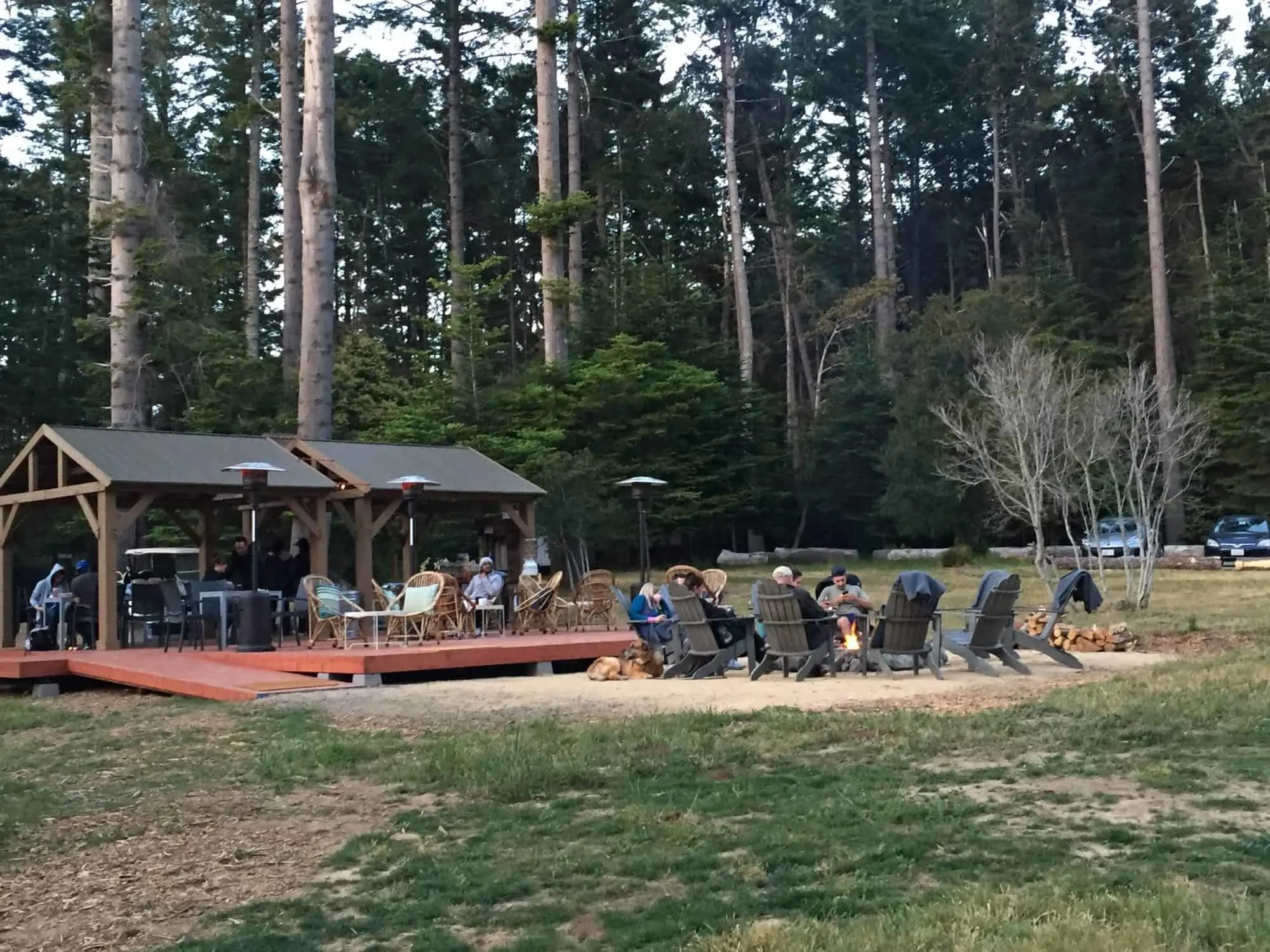 Challenge another family to a friendly game of volleyball or bocce ball. Hang out in the hammocks watching sunrays stretch through the surrounding trees as a gentle breeze sends the hint of campfire smell through the area. If you have the kind of kids who don't slow down, there are plenty of places to ride bikes around the camp. There are also two hiking trails – one that goes down to the Big River Estuary where you can rent water craft at Catch a Canoe, another that goes through a fern laden wonderland. Tours with a naturalist are available to those wanting to know more about the plant life on this trail. Mendocino Grove is dog-friendly. We spotted plenty of well-behaved canine friends keeping watch over campsites and mingling with kids.
5.) Local Adventures Your Kids Won't Soon Forget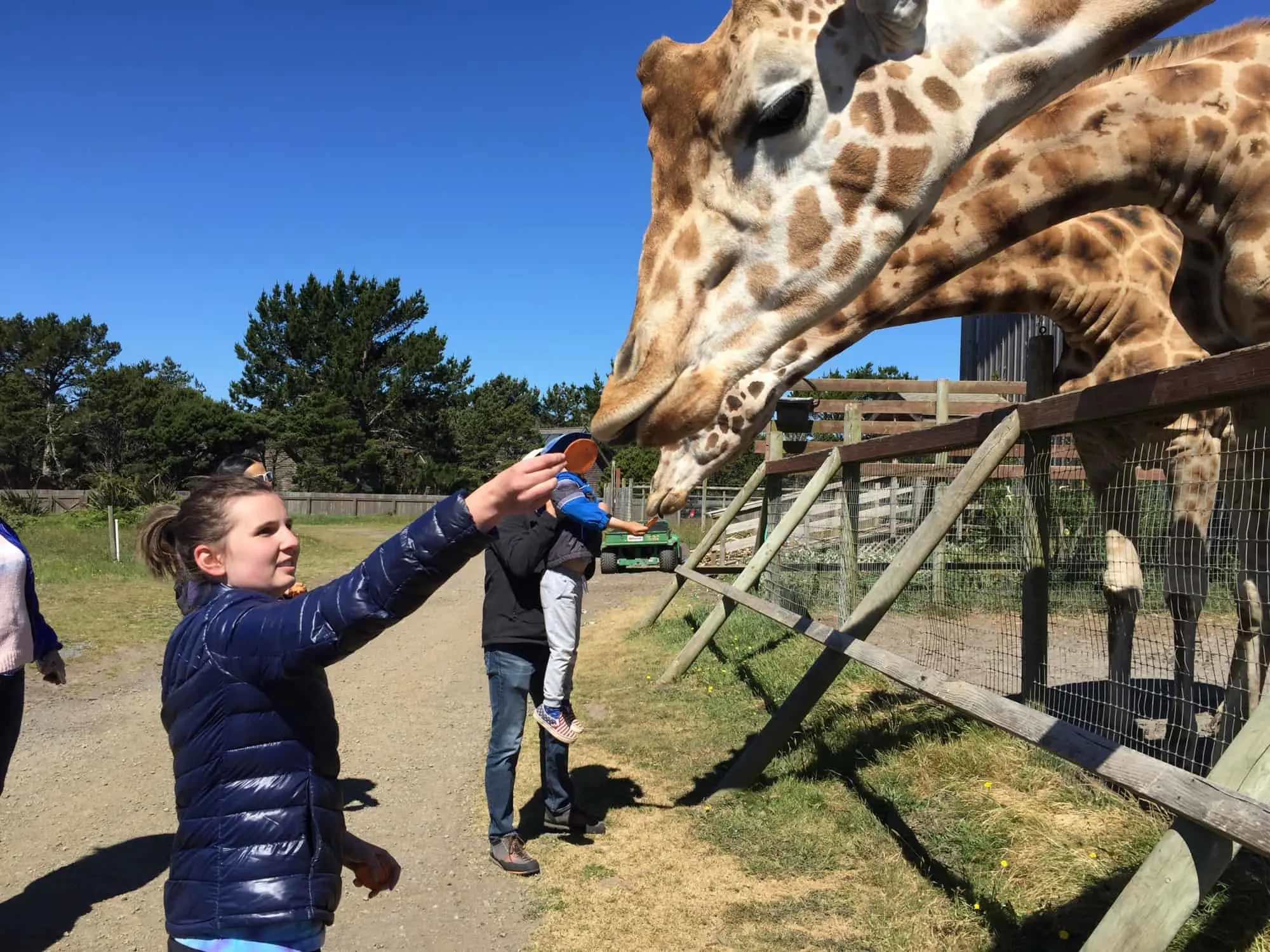 Kayak Mendocino takes visitors on an exhilarating sea cave excursion. The 90-minute excursion departs from beautiful Van Damme State Park, just down the road from Mendocino Grove. No prior experience is necessary and it is a great way to get a different perspective of the spectacular Mendocino Coast.
Take a walk along the coast at Mendocino Headlands State Park. Stunning at all times of day, but particularly so at dusk when the hues of gold and orange wrap the area in a magnificent glow. Stop and breathe in the crisp sea air. Look back at the historic village of downtown Mendocino, it's a backdrop that is likely to churn imaginations. It may even spark a few stories about bold explorers and brave settlers.
If you have ardent animal lovers in your family, I highly recommend the B. Bryan Preserve in Point Arena. Located almost an hour from Mendocino Grove, we stopped here on our way home. Actively committed to the breeding and preservation of African hoof stock for more than a decade, this group brings visitors out into their rambling grounds to see them and understand their peril. We saw various types of zebras and antelope, but it was the giraffes who stole the show. They were more than ready for selfies, snacks and giraffe kisses! Yes, you read that correctly!
Good to know: Mendocino Grove's season begins in May and ends on October 31st.
Disclosure: The writer and her daughter were hosted by Mendocino Grove. Although they received complimentary lodging and activities, all opinions are her own.
Lead Image by: Mendocino Grove