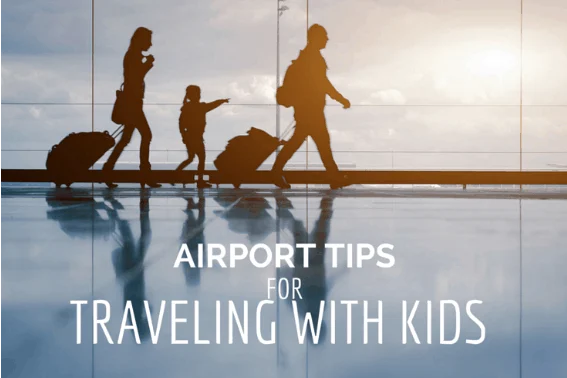 The rules of airports and airport securities are always changing. If you haven't flown with kids in a while you might feel overwhelmed by the new rules or procedures. Have no fear… The Trekaroo Team is here! We've been there and want you to know our little secrets that will make your whole airport and pre-boarding process a breeze. You'll be set and ready for your next flight with kids in tow. We've asked our resident traveling experts what advice they would give to anyone flying with kids. Here are 15 travel tips for airports and airport security with kids to help you on your trip.
1. Get TSA Pre-Check Approved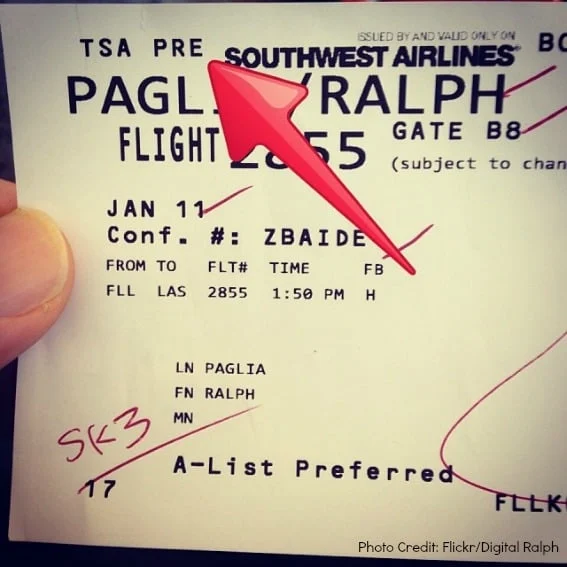 "I am newly granted TSA pre-check status. Lots of perks: shorter lines, not removing shoes, and not removing computer from bag. This will not work on international flights, but does apply to domestic flights."
Tina Buell, Trekaroo Social Media Manager
2. International Travel, Apply for Global Entry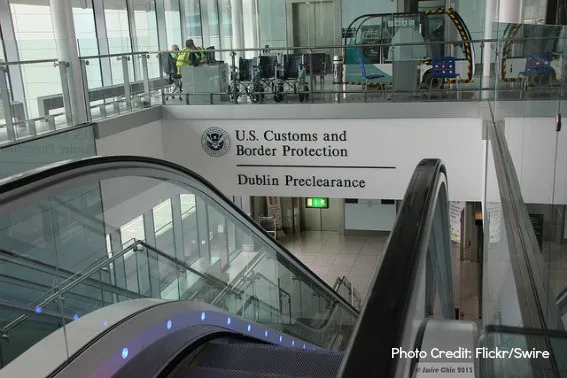 "Yes to Global Entry! Global Entry works for all flights. If you do any traveling through big international airports, we think it's worth it. $100 for 5 years."
Heather Erquiaga, Assistant Blog Editor
3. Know Your Reward Numbers for Airlines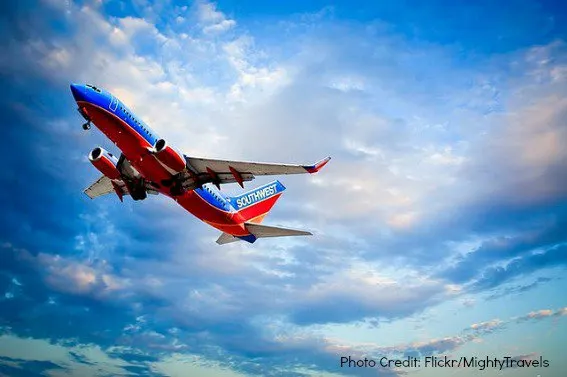 "When you are booking your flight, if you have a known traveler number, you must provide it before buying your ticket. You cannot add it after. "
LiLing Pang, Founder of Trekaroo
4. Let Security Know What's In Your Bag
Being upfront and honest about what's in your bag or asking a question about something you might have that they will question once screened, may help you interact easier with TSA.
"Tell TSA beforehand about carrying breast milk and pumps (or formula and powder). It makes it a lot easier if you do it and lowers the chances that they will dump it."
Heather Erquiaga, Assistant Blog Editor
5. Give Kids Some Responsibility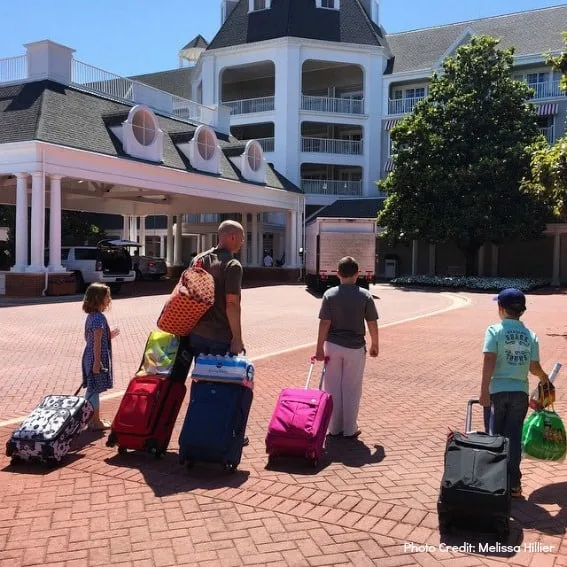 "I think it is also important to give kids responsibility because they will rise to the occasion and feel like an important and valued part of the travel team. Even the littlest kids like having a job and being praised when they perform their task."
Sharlene Earnshaw, Editor-In-Chief of Trekaroo
6. What You Wear Matters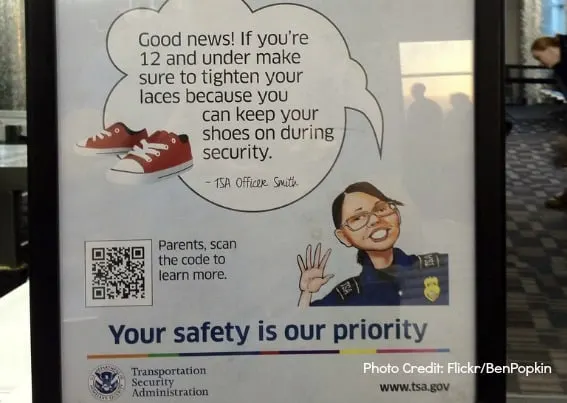 "Don't wear a belt. Wear shoes that are easy to slip on and off. Wear clothes with pockets so you can keep your ID and boarding passes for easy access at all times."
LiLing Pang, Founder of Trekaroo
7. Be Prepared to Be Without Your Luggage
"Pack at least one change of clothes for small children in your carry on. Kids spill, puke, and poop." Murphy's Law says if you don't, it WILL happen.
Sharlene Earnshaw, Editor-In-Chief
8. Be Organized for Security Check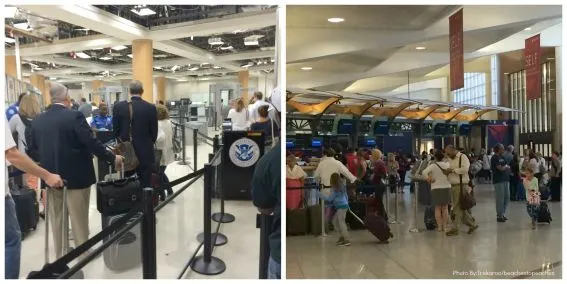 "Have everything that needs to come out at security in one bag. This will save you time when you need to put things in the bins."
"Empty pockets while in line for security by putting the items in a small pocket, carry-on, or backpack."
Michelle McCoy, Lead Guroo Trekaroo
9. Know the Rules for Airport Security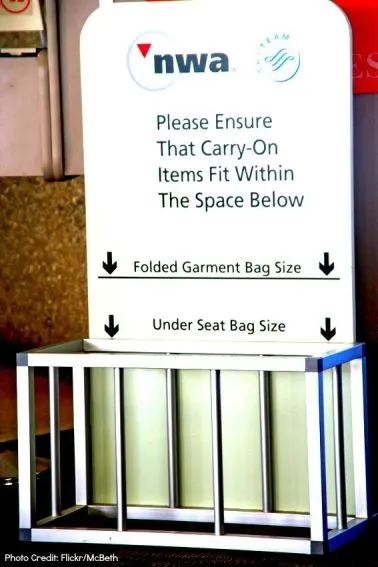 You should familiarize yourself with the rules that the FAA has outlined as you prepare to fly.
"Know what you can and cannot take. Buy travel sized lotions, shampoos, and toothpaste, as you can't carry more than 3 oz in a carry-on. But just remember that you can pack larger sized bottles in a checked bag."
Michelle McCoy, Lead Guroo for Trekaroo
10. Board Early with a Larger Carry On
Think it through. How will it play out when you arrive?
"If you're flying with a carry-on, get in line to board as early as you're able, or you'll likely have to gate check your bags. "
Amy Whitley, Sponsorship and Editorial Manager Trekaroo
11. Always Pack Snacks to Carry On
"Have snacks with you in your carry-on because you never know whether you'll have time to grab food between flights; and planes don't always serve food or snacks. Some might, but there will be a charge! Some of my favorite snacks are GoGoSqueeZ applesauce, Cliff Bars, Pirate Booty, and Horizon Milk boxes. I bring an empty water bottle that I'll fill up once thorough security. I keep them all together inside my child's carry-on, just like packing a lunch. "
Marisa Langford, Florida Guroo with Trekaroo
12. Burn Off Some Steam Before You Board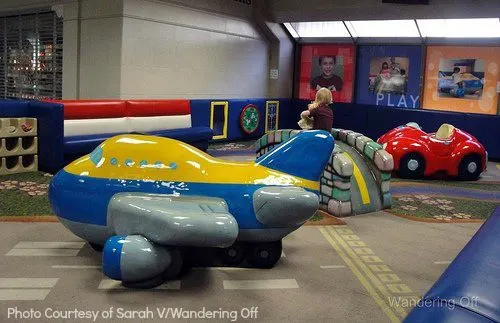 "Find a less busy corner of the airport and let the kids run around a bit before the flight. Many airports have play areas. Seek them out if they are in your terminal."
Michelle McCoy, Lead Guroo
"I typically wait until the last boarding group to board with kids – especially toddlers. I want them to run around as much as possible and not spend 30 minutes on the plane trying to get them to not open and close the tray table and window shades while we wait for everyone to board."
Sharlene Earnshaw, Editor- in-Chief
13. Use Apps to Organize Your Travel
"Use the official airline app for the airline you're flying to check on flight status and gate changes. You can check this while still onboard instead of in the terminal if you have tight connections."
Amy Whitley, Trekaroo Marketing Manager
"I LOVE the TripIt App to organize your entire trip from start to finish keeping track of flight changes, passes, and even sends you reminders about checking in. You can organize not only airline information, but also hotel, car, and other event information you might need."
Marisa Langford, Florida Guroo
14. Don't Lose Your Luggage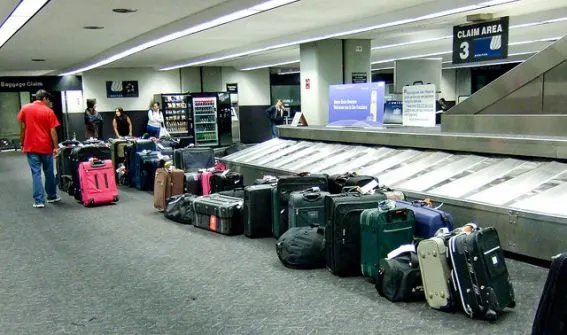 "Put bright luggage sleeves on your roller board handles so you can find your bags fast."
Amy Whitley, Trekaroo Marketing Manager
15. Keep Germs Away
"Airports are very dirty. Everyone needs a clip-on hand sanitizer on their carry-on. Just make sure it is one small enough to go through TSA security."
Michelle Brennan, New England Destination Guroo
Check out our Pinterest board on Family Travel Tips before booking your next flight!