Disclosure: This is a Paid Endorsement. All opinions are my own.
Traveling with kids rarely goes along without a hitch. For every easy breezy family vacation, we've had one filled with an assortment of kid-sized accidents including potty trained toddlers peeing the hotel bed to stomach bugs, bed bugs, spills, stains, lost toys, and broken pieces.
To help ease your mind when you find yourself in these situations, know that you are not alone. Read this worst case scenario guide to the likely accidents in family travel, with tips and recommendations from both seasoned family travelers and experts. We've asked everyone from veteran flight attendants to industry professionals, such as our sponsor RoamRight, for their opinions gleaned from experience.
Sponsor Spotlight – RoamRight:


RoamRight protects traveling families – plain and simple. Whether you are taking the kids to Orlando for a fun family vacation or exposing them to another culture entirely, RoamRight has a travel insurance plan for you. With an award-winning mobile app that includes medical and safety information, as well as several policies that allow for one child per adult at no additional cost, RoamRight travel insurance is here for you – and your family.
Find them on their website, Facebook, and Twitter @RoamRight.
Uh oh… your child just wet the bed
How to handle this embarrassing hassle while traveling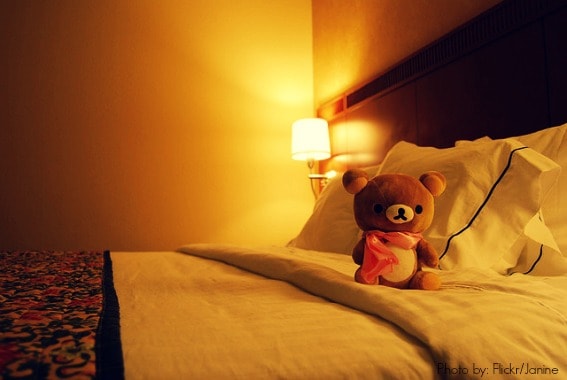 We stayed at a hotel that loved raving about their beds that had a pillow top made of fluffy wool. Yes it was comfortable, but I couldn't stop thinking about my kid peeing in the bed on accident!" Michelle McCoy, Trekaroo Lead Guroo & award winning family travel writer.
Nearly every child struggles with wetting the bed at some point in their lives. If you happen to have a bed wetter with you while on vacation, here are some tips.
1. Prepare in advance. When you know that your toddler struggles with making it through the night, please plan ahead. Bob Diener, Co-Founder of Getaroom.com and the former President and Co-Founder of Hotels.com recommends, "If you know your child is still wetting the bed – then you should bring a plastic or at least put down towels." Many hotels offer waterproof mattress pads that can be put down on the bed to prevent damage.
2. Communicate with housekeeping. In order for bedding and mattresses to be properly cleaned and sanitized for the next guests, you must inform hotel staff of this accident. Leaving a wet bed without informing staff is a giant no-no, even if you are embarrassed to make the call. Boris Banda, director of front office of the Wyndham Anaheim Garden Grove recommends that parents, "Communicate to the hotel staff once this happens so we can respond immediately." Fairmont Princess Scottsdale Director of Housekeeping Mary Gustasfson adds that housekeeping is happy to assist with changing new linens. "We will not charge [any fees] and we will put a wet pad down so that your child can sleep," although we have found in our research that this varies based on hotel and region. A general rule of thumb: budget chains might likely charge a bedding change fee, while luxury hotels and resorts tend not to.
3. Tip well. Housekeeping is one of the most overlooked tips in the industry, probably because the service they provide is hidden from most guests. While a typical nightly tip is expected at most fine hotels, consider tipping extra for housekeeping in charge of your soiled linens. An extra $5-$10 on the bed would be greatly appreciated.
Crash! Your child just broke something valuable
Handling broken items, scratches, stains, & sticky stuff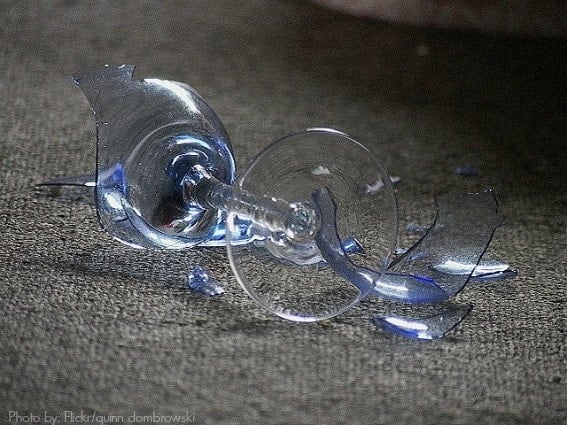 When our kid's were 15 months and four years old, I insisted on staying at a French chateau in the Loire Valley as a birthday treat to myself. As we walked into the almost silent dining room with only four tables, I was so worried that our kids would make a scene that I accidentally bumped into a wobbly side table and an antique lamp came crashing down, shattering into many pieces. I was mortified!" – LiLing Pang, Trekaroo Founder & CEO
Broken Objects
Breaking something in a hotel room is a pretty common occurrence, especially for those of us traveling with unwieldy toddlers or siblings prone to an early morning bed jumping game or sport. Here are a few tips on what to do if something is broken in your hotel room or in a hotel lobby.
1. Choose your hotel wisely. Typically, hotels that market themselves as kid-friendly will have less breakable objects in their rooms and lobbies because they cater to their family clientele. Bob Diener, parent and travel industry expert, recommends searching for "kid friendly hotels, especially in markets such as Anaheim and Orlando where travelers routinely travel with children. These hotels are more accustomed to these types of issues and the rooms are usually more kid friendly with fewer items that can get damaged."
2. Communicate with hotel staff. Although it may be tempting to cover up your accident, Boris Banda of the Wyndham Anaheim Garden Grove insists that "parents should report the incident immediately so the hotel personnel can respond to remove any hazardous object."
3. Prepare to pay for damages. According to Director of Housekeeping Mary Gustasfson, "Any potential charges are assessed on a case by case basis." Families should expect a "you break it, you bought it" policy, and consider it an act of grace if you are not charged for the losses.
Spills & Sticky Messes
If your child spills something, common sense (and common courtesy) should simply tell you to simply clean it up. Trekaroo families recommend parents bring along baby wipes, long past the diapering age for spills and stain purposes. Here are a few tips on what to do in unique environments.
On an airplane: Notify the flight attendant if you need any help. "If you do not have any paper towels, please ask the flight attendant for some towels to clean up the spill. If your mess involves anything sticky, the attendant can provide you with wet napkins and/or a cleanser to clean the seat." -Sydney Price, active flight attendant and author of Diary of a Pissed-Off Flight Attendant.
In a rental car: Do the best you can to clean the spills and certainly remove all sticky goo from the seats and floor. If the damage is bad, consider taking the car to get detailed before arriving. Joel Fanjoy, a former rental car employee, notes that, "the rental company may charge a cleaning fee if they notice the mess/stain/etc. on the inside of the car. I would recommend taking the car to a car wash/detailer before returning (if possible) to have the mess cleaned there to control that cost."
Car Accidents
And in the unfortunate event that your rental car is scratched, involved in a fender bender, or in a serious accident, here are a few tips:
Most car insurance policies include rental vehicle coverage, but many do not. It is important to check your coverage in advance before your arrival at the rental agency. Numerous credit cards offer additional coverage as well, so be wise with what card you use to pay for your rental with. In spite of rental coverage on your personal policies, often "what is not covered is loss of use. Loss of use is the income that the rental car company loses for the time the car is unable to be rented because of the damage or the time needed to repair the damage," according to Joel Fanjoy. Consider purchasing the damage waiver for these instances or consider a rental car collision upgrade from RoamRight that protects you from damage from collision, theft, vandalism, windstorm, fire, hail, and flood.
If you are in any accident, notify the car company and your insurance immediately. "Procedure will vary depending on whether you took supplemental insurance or relying on your own insurance or insurance thru your credit card," Bob Diener.
Gross… your child is sick.
Helping your little one get better quickly, and how to clean up the mess in the mean time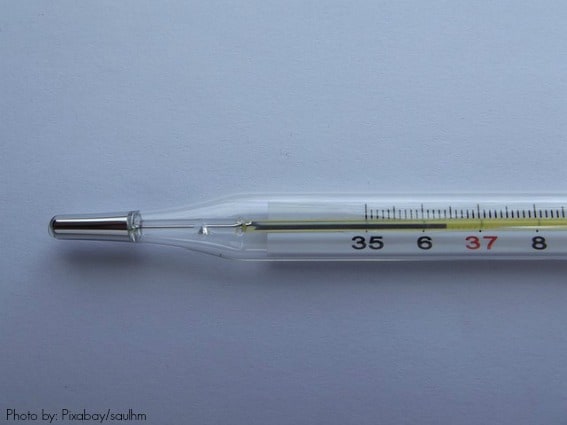 One of our most embarrassing travel moments was when my son threw up blue pancakes (it had been a 'Wacky Wednesday' type treat) all over the car right before we pulled into valet parking at a very nice hotel. We had no other choice but valet, and only minutes to try to contain the damage. When we pulled up, it smelled awful (though we had wiped it up pretty well). All we could do was apologize big time and tip HUGE. The valet stand offered to get our car detailed the next morning (which we paid for) and we thought that was very nice. If we'd had more time before arriving, we would have gone to a car wash and paid for a detailing there before moving on." -Amy Whitley
Let's face it. When your kids are sick it is just horrible, no matter where you happen to be at. Nearly everyone here at Trekaroo has shared their most horrific stories about their children getting sick in everything from airplane hallways (not quite inside the restroom), in rental cars and cabs, and plenty inside hotel rooms. We'll spare you the details but do know that your child is not the first to get sick in a public place. So what exactly should you do when (not if) your child gets sick while traveling? Here are our best tips.
1. Plan Ahead. Check with your health insurance to verify out-of-network coverage before you leave for your trip; searching frantically for an approved out-of-network hospital while consoling your vomiting child is not exactly easy. If you are traveling internationally, consider purchasing additional medical insurance for your family that will provide care and services at your destination (sometimes including necessary translation services).
Because situations vary based on where you are when you get sick, we've broken up these tips by location.
Air Travel Tips: If you are traveling by air, note that you or your child may be prevented from boarding a plane if they show serious signs of contagious illness. Sydney Pearl notes, "You and your child cannot be removed from a flight just because your child is sick. If you child has a severe illness that can be spread, a supervisor will have to be called and possibly medical personnel to determine if your child is fit to fly. The flight attendants would prefer that you don't because you could pass along the virus and cause multiple people to get sick in return."
RoamRight notes that families with a sick child might be able to board a plane if they have a doctor's note giving the child permission to fly. "A sick child on vacation may need to visit a local physician to obtain permission to travel. If the child's illness is considered a sudden and unforeseen event, then the visit to the local physician may be covered under RoamRight policies." If you did purchase a travel insurance policy, your travel investment might be covered if you or a child gets sick and is unable to travel.
If your child tends to gets sick while on the plane, Frontier Airline's InFlight team recommends you pack saltine crackers and ginger ale to help settle stomachs. "Though there are sick sacks in each seat back pocket, it might be a good idea to pack an extra ziplock baggie or small bag/kitchen trash sack in case another bag is needed quickly. A change of clothes for mom and baby in your personal item is always a good idea as well." They've also seen relief from passengers sniffing lemon wedges to relieve a sore throat, and rubbing wrists with ice or chewing gum for an upset stomach.
Got ear pain problems on a flight? Read our best tips on dealing with ear pressure pain.
Hotel Tips: The differences between an economy and luxury hotel tend to show themselves in these types of situations. Parents should certainly contact the front desk of any hotel to alert them to the situation. Aaron Gansky, fiction writer and father of three, remembers an unpleasant response from housekeeping at a budget hotel while roadtripping through Central California: "I called the hotel front desk expecting some sort of help and was simply given towels to do the job myself. No housekeeping. No room changes. Just towels." The Fairmont in Scottsdale shows the other side of the coin; a luxury hotel will tend to go above and beyond, not only cleaning up the mess, but offering extra services to sick guests. "If a guest becomes ill on vacation, they should call the Front Desk right away. Besides the cleanup efforts, it also affords the opportunity to assist the guest with the following: a welfare call from Security in case further/emergency medical care becomes necessary, offer basic remedies available from the Princess Shop, recommend the nearest Urgent Care facility or pharmacy if needed, or have In Room Dining deliver ginger ale and crackers."
*Creepy crawly tip: If lice, scabies, or even bed bugs are the source of the problem, report the problem immediately to the front desk. Boris Banda recommends placing "all clothes inside plastic bags and wait for response from the hotel management once the hotel completes the room inspection." Many hotels have strict guidelines in place for how to proceed with these issues. Washing clothes on the hottest temperature can typically remove the pests from articles of clothing.
Rental Car Tips: If your child gets sick in a rental car, you may be charged for the cleanup and odor removal. Bob Diener recommends you take your car to a wash and get it thoroughly cleaned. You can also "call the toll free # and confirm you won't get charged."
2. Communicate when the worst happens. When sickness leads to a death in the family (either on the vacation or back home), changing travel plans can still be difficult. Unless you purchased a regular, full-priced airfare directly from the company, you likely purchased a non-refundable ticket that will be harder to change unless there has been a death in the family and that, at times, is still not enough for a refund. Reach out to both your airline and your booking service if you find yourself in this very unfortunate circumstance. Policies vary on bereavement refunds and often require the submission of a death certificate. Travel insurance policies can help recoup the cost of loss in travel due to these circumstances.
Crash. Crackle. Pop. The lights are out.
How to plan for and what to do during weather emergencies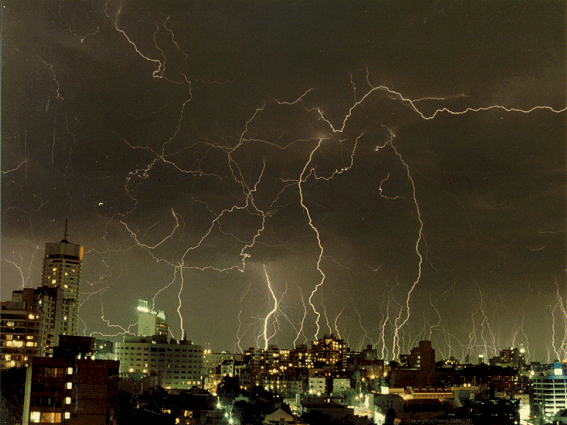 Planning for weather related emergencies can seem like a bit of a crap shoot, but with some advance planning and preparation, even the weather won't ruin your vacation.
1. Plan Ahead. Although many power outages and weather changes can come on suddenly, families can prepare in advance for their trip by checking the weather in their destination cities, packing according to the forecast and typical trends for the time of year. Bob Diener of Getaroom.com recommends that families, "always bring food, charged electronic devices, games/books when traveling with kids. Delays will happen – so be prepared." Sydney Pearl recommends downloading "a few weather apps on your phone such as Weatherbug. This app provides a real time view of weather moving across the United States."
Be aware that traveling during the cold winter, as well as hurricane season, will likely encounter more delays and difficulties than other times of year. RoamRight notes that "changes in weather can quickly result in changes in travel plans – most often due to delayed or cancelled flights or closed hotels and cancelled activities." If you can afford it, consider purchasing a travel insurance policy that can protect you during a major weather event. Typical coverage from RoamRight includes trip cancellation coverage for natural disasters, mandatory evacuations, or a delay that causes more than 50% loss of planned trip. Some national disasters offer relief efforts that can recoup the cost of lost travel, but the parameters vary.
2. Be Flexible & Alert Upon Arrival. Stay up-to-date with weather trends and alerts as they happen and be sure you take at least a quick glance at the evacuation routes listed in your hotel room, as well as any evacuation signs for disaster areas such as Tsunami Evacuation Plans near the coast. Many resorts will utilize internal communication systems to notify guests of changes. Mary Gustafson relates that, "The Fairmont Princess Scottsdale has a weather emergency action plan in place which we will communicate to the guests via in-room TV announcements or verbally regarding any necessary pool closures, evacuations, or potential alarms. Guests should remain calm and follow instructions that are given to them through the hotel leadership team."
Our dearest lovey is lost!
Helping parents know what to do when important items are lost on vacation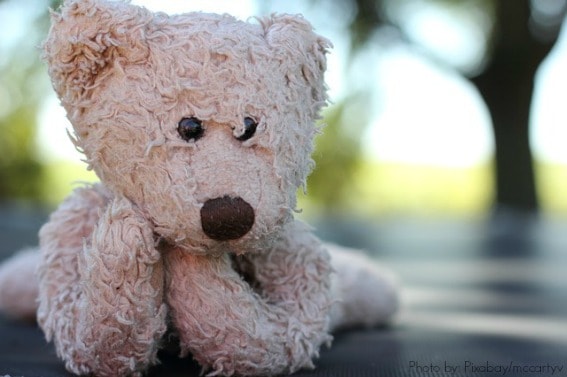 Losing a passport, reservation, or luggage can be a giant hassle for traveling moms and dads, and losing a child's favorite lovey, blankie, or brand-new electronic toy can be devastating to the youngest travelers. Here's tips on what to do when you lose important travel items.
1. What to pack and what to keep at home. We have a simple rule around our house when it comes to traveling with toys and loveys: if the kids aren't okay with losing it, I don't let them pack it. Although my girls have some very special stuffed friends (and some very expensive American Girl BFFs), they wait for us at home while we travel so we don't risk losing them. Obviously, this rule is put to the test when it comes to iPads and electronic devices that are a must-have distraction for long trips. It's a good idea to make an in-flight check list of items that should be returned to your carry-on bag before you are set for landing. A recent gaff in my own list didn't call for BOTH pieces of my phone's charger; one was lost on the plane.
Be sure to pack copies of your identification, passports, and travel plans, including all confirmation numbers (these aren't just random emails!), kept in your carry on bags, separate from your original copies, and NOT checked into your luggage. Many services offer digital copies of your passports and travel documents so that you can easily access them in case originals are lost. To help keep track of my itineraries and confirmation numbers, I like the FREE TripIt app. The RoamRight app keeps copies of your documentation, including passports, for easy access while traveling.
2. What to do if you discover something is missing.
If you have lost your luggage: Sydney Pearl recommends, "Anytime luggage is lost, inform the gate agent and they will contact the appropriate personnel. Sometimes car seats if not properly tagged at the departing city will go to baggage claim when they were meant to be tagged for pickup in the jetway. Just make sure that when your car seat is tagged, that it will be in the jetway upon arrival and not at baggage claim. Any lost luggage claims should be directed to the lost and found department located next to the baggage claim turnstiles in the lower level of the airport." Having a travel insurance policy can help recoup the cost of out-of-pocket expenses in case your luggage is lost or significantly delayed.
If you have lost your passport/ID: Try not to panic if your ID is lost. Most domestic travel will allow you to get home without these documents, especially if you are traveling with your family that boasts your same last name and can help corroborate your identity. If you have lost your ID, be sure to arrive at the airport with extra time as you will need to be interviewed to get your boarding pass and through security. If you are traveling abroad, replacement passports must be issued before you can return to U.S. soil. Visit the U.S. embassy or consulate nearest to you to attempt to get a last minute replacement. Most offices are only open during the week and you will need to purchase additional passport photos before the replacement passport can be processed. Notify your airline in advance if you will be missing a flight due to this loss. Visit the U.S. State Department for more information.
If you have lost your airline ticket:Depending on when and where you lose your printed paper ticket, you may or may not be charged a fee for a reprint, depending mostly on your particular airline's policies. Don't fret the situation though, although losing a connecting ticket mid connecting flight can be a time challenge. Alert the flight/gate attendant as soon as you realize your ticket has been lost so they can point you toward the right counter for service.
If your hotel/car rental company/airline has lost your reservation: This surprising situation is often easily resolved. If you have your confirmation numbers on your email, the company should be able to source your reservation with a bit of digging on their end. Traveling with your credit card of purchase is a helpful way for most companies to search if your confirmation number is not working.
3. Continue communicating. Katie Dillon, world-traveler and luxury travel writer at LaJollaMom.com, relates this tale of lost luggage: "I received a phone call after I reported my camera missing that they found it and to come get it at San Diego baggage claim at my convenience. So, the next week I went to the airport baggage claim (which after paying for and finding parking is a huge hassle). Well, they told me they gave it to someone else and didn't have any record of who it was!!!" In another case she was able to recover her iPad from a flight from Tokyo to Shanghai, although it did take some time to get back near her home in San Diego. She recommends that you "make sure whoever is in charge of the lost and found is there and aware that you're coming!" This direct number can be hard to find, but it is worth your persistence.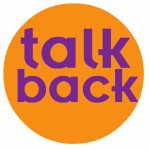 We'd love to hear from you. Got any juicy stories on horrible situations you've endured while traveling with kids? It's incredibly cathartic to spill the beans. We encourage you to share them below. 🙂
---
Special thanks to the industry experts who have contributed to the success of this article including:
Sydney Pearl, active flight attendant and author of Diary of a Pissed-Off Flight Attendant.
Bob Diener, Co-Founder of Getaroom.com and the former President and Co-Founder of Hotels.com.
InFlight Specialists, Frontier Airlines. Visit them at FlyFrontier.com.
Boris Banda, Director of front office of the Wyndham Anaheim Garden Grove.
Mary Gustasfon, Director of Housekeeping at the Fairmont Princess Scottsdale.
Katie Dillon, luxury family travel writer at LaJollaMom.com.
Aaron Gansky, novelist, teacher, and mentor. Find him at AaronGansky.com.
Joel Fanjoy, active auto insurance agent at Liberty Mutual, retired Enterprise-Rent-A-Car employee.
---
Disclosure: This article is sponsored by RoamRight; all recommendations are my own. The RoamRight mark is used by Arch Insurance Company and owned by its affiliate, Arch Capital Group (US). All insurance products offered and underwritten by Arch Insurance Company.
Lead Image by Shutterstock.com